SPORTS
Sports can be relied upon as a focal point and bellwether for positive change. People yearn for sports as an inclusive and accessible pastime that unites their passion. To adapt, sports venues must prioritize comfort and safety, while enhancing the fan experience. Sporting leagues have an opportunity to design resilient, flexible venues to thrive in the next era.
TREND 01
A FRICTIONLESS EXPERIENCE
FOCUS ON HEALTH TO PROVIDE THE BEST GAME DAY EXPERIENCE
Sports venues must focus on a
frictionless experience that prioritizes fan safety
. New and updated amenities should strike a balance between cost and value in innovative ways. Screening and cleaning protocols, touchless entry and retail experiences, and open concourses actively reduce risks for fans. Ample graphic and
signage communications
help to transparently build confidence so attendees know their safety is being valued. Building this awareness will center around trust and reliability, encouraging extended engagement and visibility while continuing to increase in-venue revenue potential.
TREND 02
TAPPING INTO ESPORTS
EMBRACE THE RISE OF ESPORTS
The fan interest and accessibility to
gaming as sport
has only accelerated over the last year. This popularity translates to big revenue opportunities across a range of related areas of focus, from competition arenas,
collegiate training facilities
, and dedicated broadcast/production studios, to untapped sponsorship and retail opportunities. The digital nature of the sport requires a new type of hybrid arena engaging both in person and online fans. This sport format fuels global accessibility and profits beyond other comparable professional sports.
40% of gamers watch esports events at least once a week. In 2020, the global esports market is expected to generate $1.5 billion in annual revenues, primarily from sponsorships and advertising to an estimated global audience of 600 million fans.
—Deloitte 2020 Sports Industry Outlook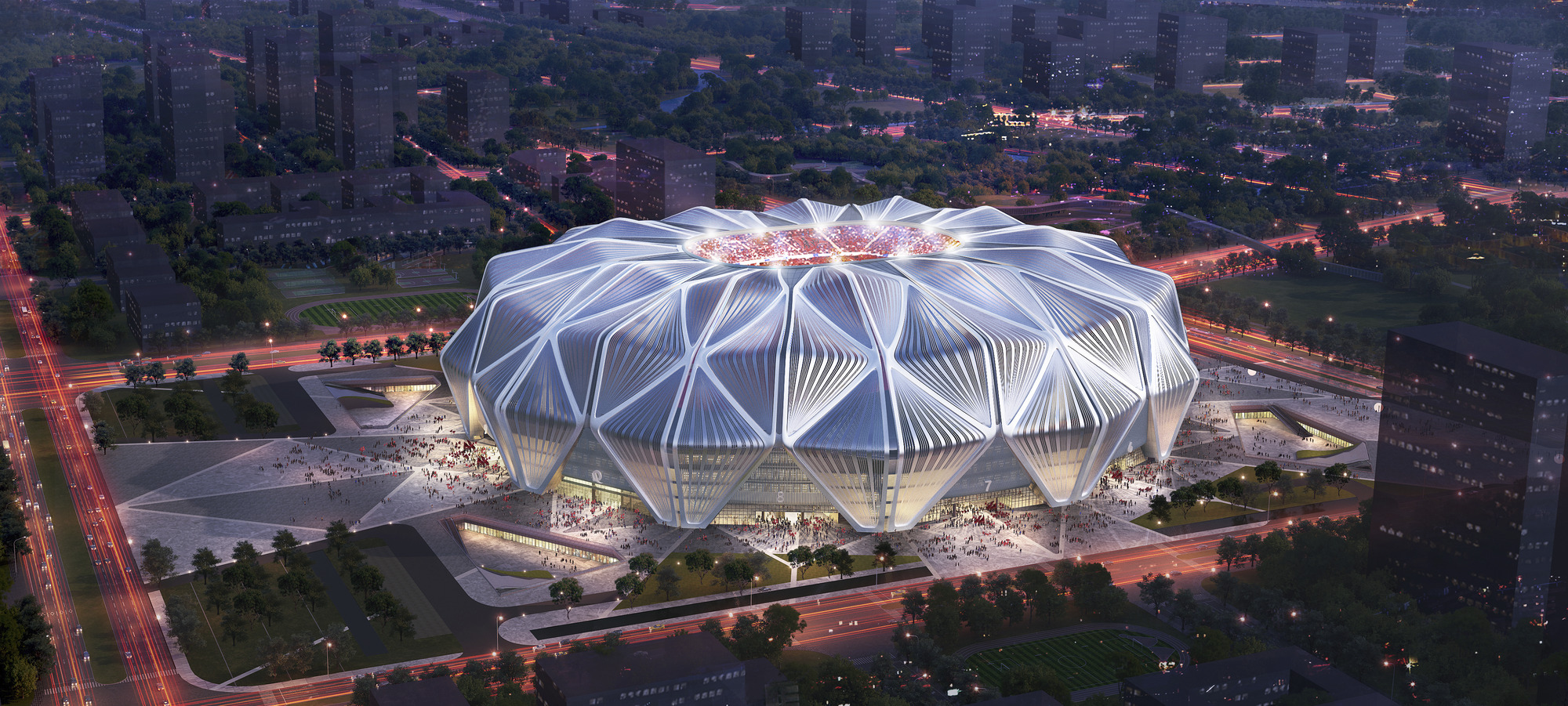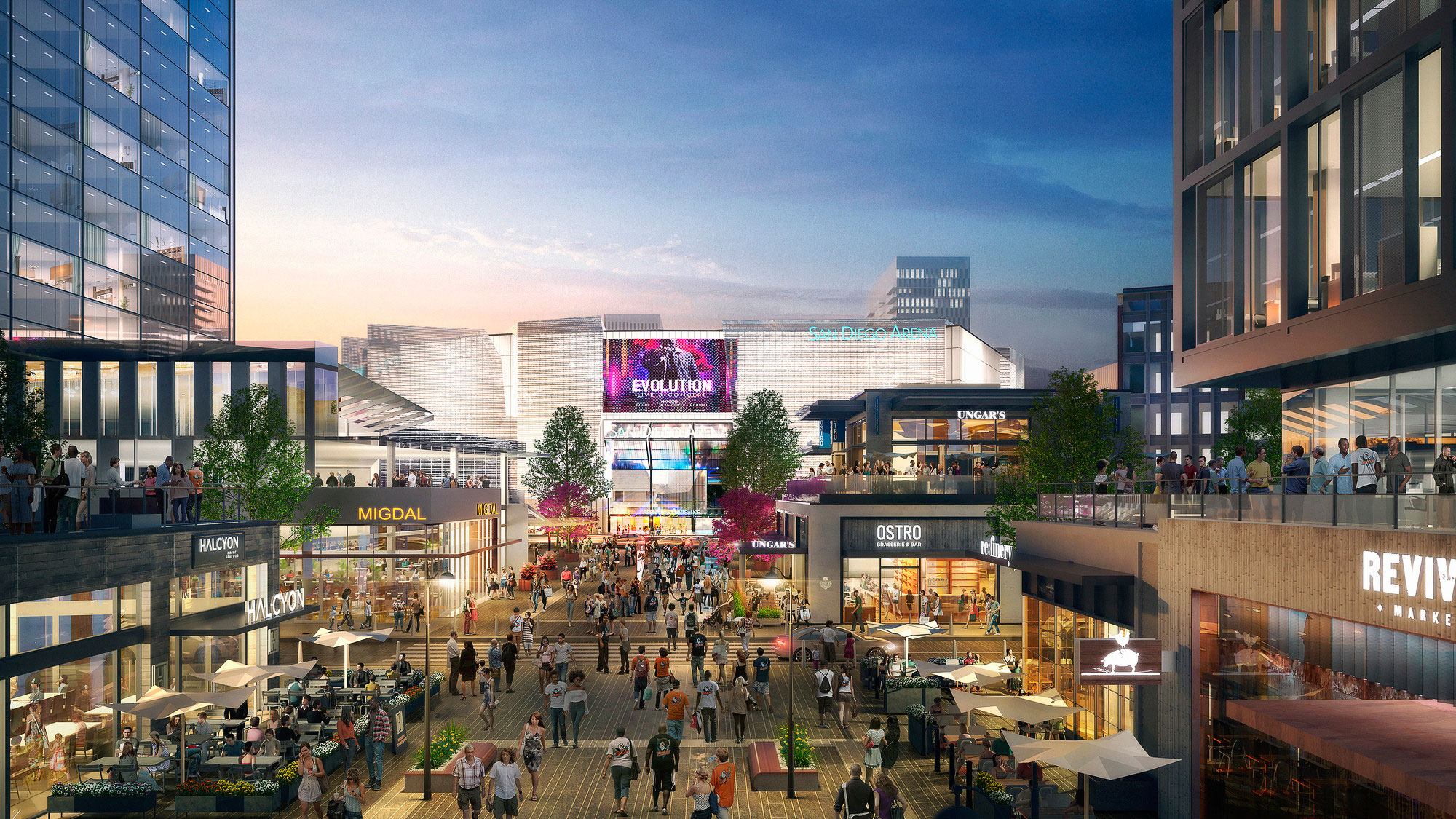 Sports & entertainment stakeholders must accelerate their digital transformation journey, or face losing fans' attention for good.
—Atos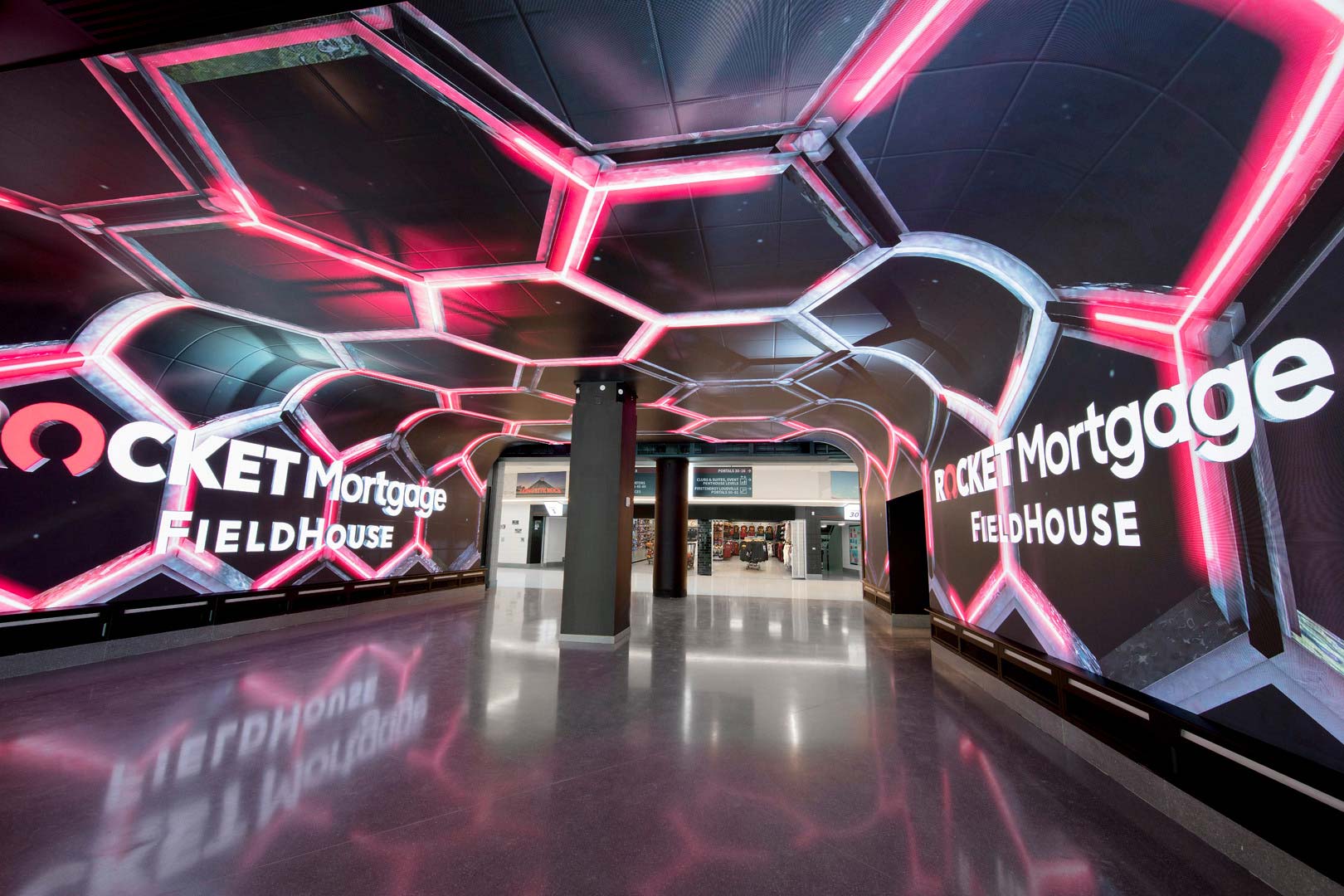 TREND 03
BLENDING DIGITAL AND PHYSICAL
PLAN FOR DIGITAL EXPERIENCE INTEGRATION
Signage can be as much about performance as it can about wayfinding.
Digital Experience Design
(DXD) integrations in-venue offer a flexible take on how surfaces can share information, promote sponsors, or set a mood. The human experience is now completely synced up with technology for a truly
immersive fan experience
. What this means for the future of sports venues is that those human experiences will begin to blend the digital and physical beyond anything in our imaginations currently, and the facilities need to be able to adapt to remain relevant.
SPORTS CAN ANCHOR A NEIGHBORHOOD AND A COMMUNITY EXPERIENCE
The cost model for large sporting venues has changed.
Sports-anchored districts
create an opportunity to extend the guest experience and game day profits beyond the game. A district approach has the potential to reach a variety of visitors with different interests, creating multiple potential revenue streams. This larger footprint extends the brand beyond the venue, taking advantage of outdoor activation and creating an attractive opportunity to grow sponsor involvement.
In North America, the sports market will grow at 3% annually, from $71.1 billion in 2018 to $83.1 billion in 2023.
—PwC 2019 Sports Outlook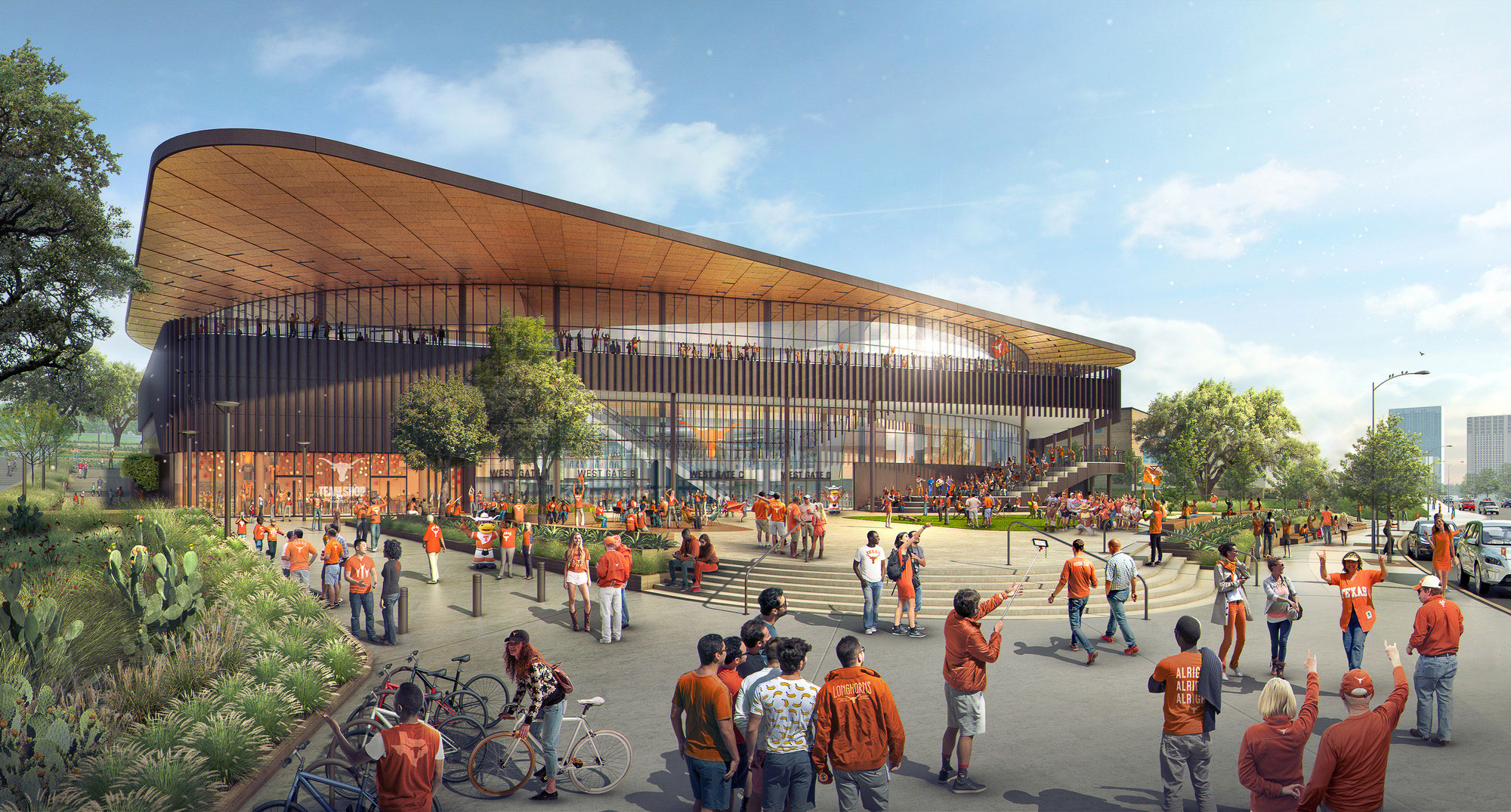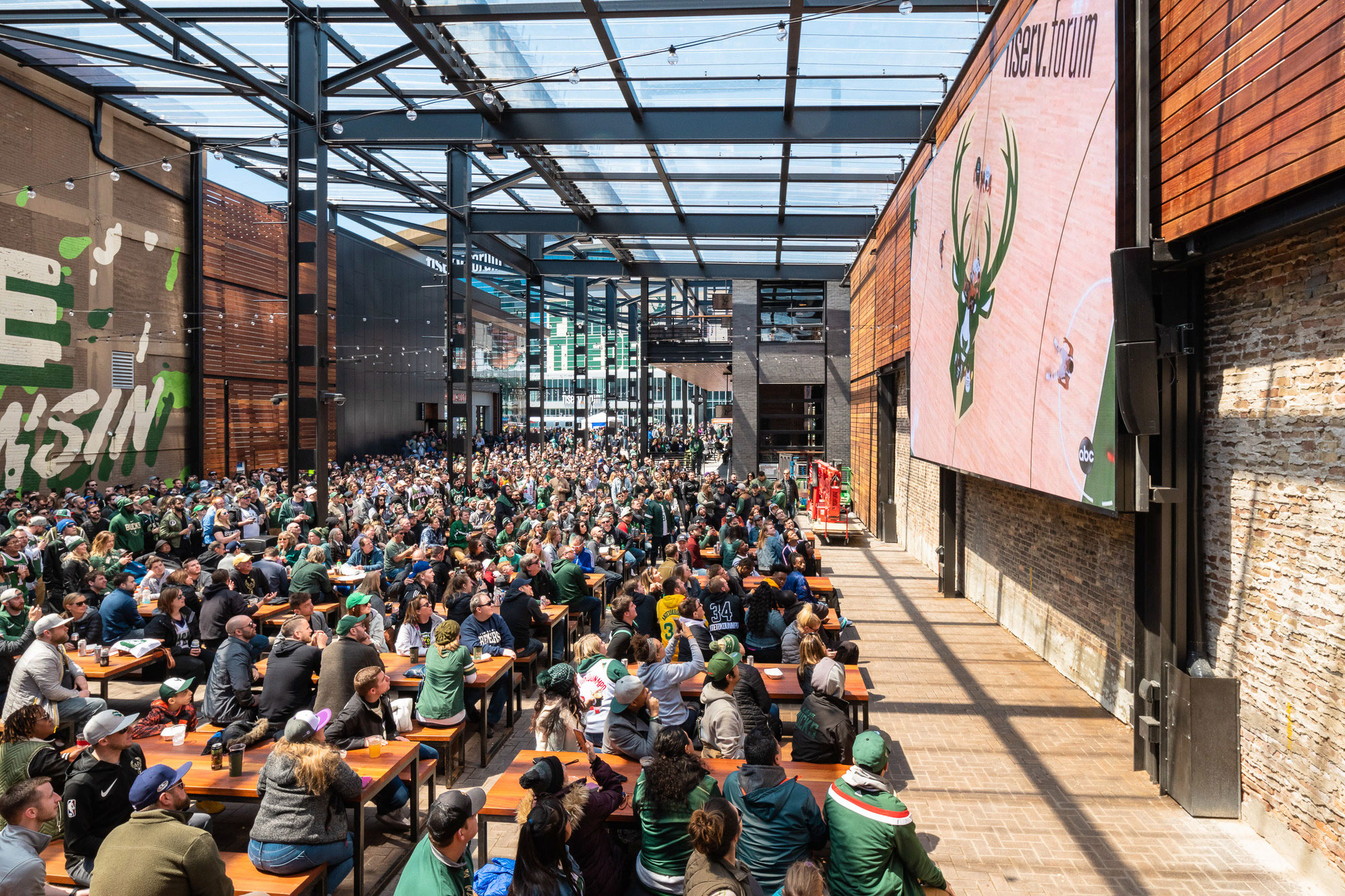 Explore Design Strategies for a Post‑COVID World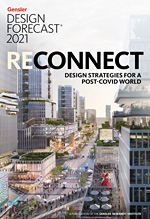 GENSLER RESEARCH INSTITUTE
DESIGN STRATEGIES FOR A POST-COVID WORLD
Download Gensler Design Forecast 2021 (PDF)