When examining our cities and real estate from a value framework, the places that do not support health and wellness lose value because people refuse to occupy them. This includes buildings that aren't sustainable.
In fact, climate change remains the defining issue of our time. And while the threat of the climate crisis did not start during the pandemic, COVID-19 showed how the natural world can bring the global economy to its knees. It's not hard to imagine how the increasing intensity of climate change can do the same. This is especially true for commercial real estate in coastal areas where rising seas are an ongoing threat (90% of all urban areas in the world are coastal). If anything, 2020 was another wake-up call for climate action.
Making healthy buildings for people and the planet will be critical, and it will serve as both an opportunity and an imperative for Gensler and our clients.
49% OF U.S. ENERGY CONSUMPTION IS ASSOCIATED WITH THE BUILT ENVIRONMENT
—Gensler Impact by Design 2020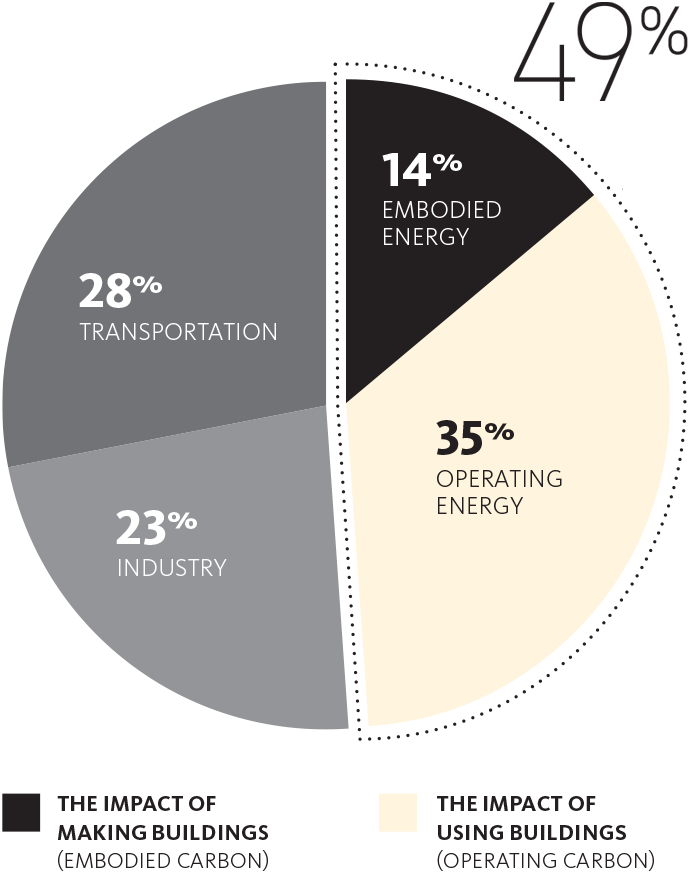 THE ROAD TO NET ZERO
The Gensler Cities Climate Challenge (GC3) is our commitment to achieving carbon neutrality in all our work within a decade. It also is a rallying cry to our industry, our clients, and our colleagues.
Achieving carbon neutrality entails eliminating or offsetting all CO2 emissions from the built environment. To that end, the GC3 is focused on minimizing two primary sources: emissions related to using buildings (operating carbon), and those related to making buildings (embodied carbon).
Explore Design Strategies for a Post‑COVID World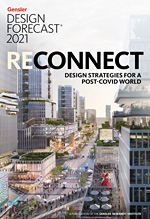 GENSLER RESEARCH INSTITUTE
DESIGN STRATEGIES FOR A POST-COVID WORLD
Download Gensler Design Forecast 2021 (PDF)