The desire to be together is driving the recovery and reminding us of the true impact of real estate.
Since the start of the pandemic, developers and organizations have been grappling with the pressures of economic recession, social equity, and climate change, while simultaneously trying to make decisions about how to reset for the future. As the vaccine rolls out across the globe and our cities open up once again, what are the opportunities our clients have available to them to increase the value of their real estate in a post-pandemic world?
During the pandemic, we vacated the spaces we typically frequent, and because of that we also lost the experiences that go with them. We were deprived of choice — home became the singular place to work and live. We relied on delivery services to bring us food and other goods, and we were consumed by virtual technologies to connect us with others.
While we were initially enamored by the new technologies that helped us stay connected, we also became exhausted by them. Not being able to work and socialize together with others in person has underscored how important those things are. Being apart has reminded us how valuable the places and spaces in which we work, live, and play are to our health and well-being.
Today, the desire to be together is driving the recovery. How can we safely bring people back together while also providing meaningful experiences? The opportunity we see is a realignment of real estate with human experience. By designing with people at the center, we can add value to real estate because in a post-pandemic future, people will prioritize their use of real estate based on its human-experience value. Real estate is the stage on which life is lived, and its value can be maximized if it is designed to enhance those experiences.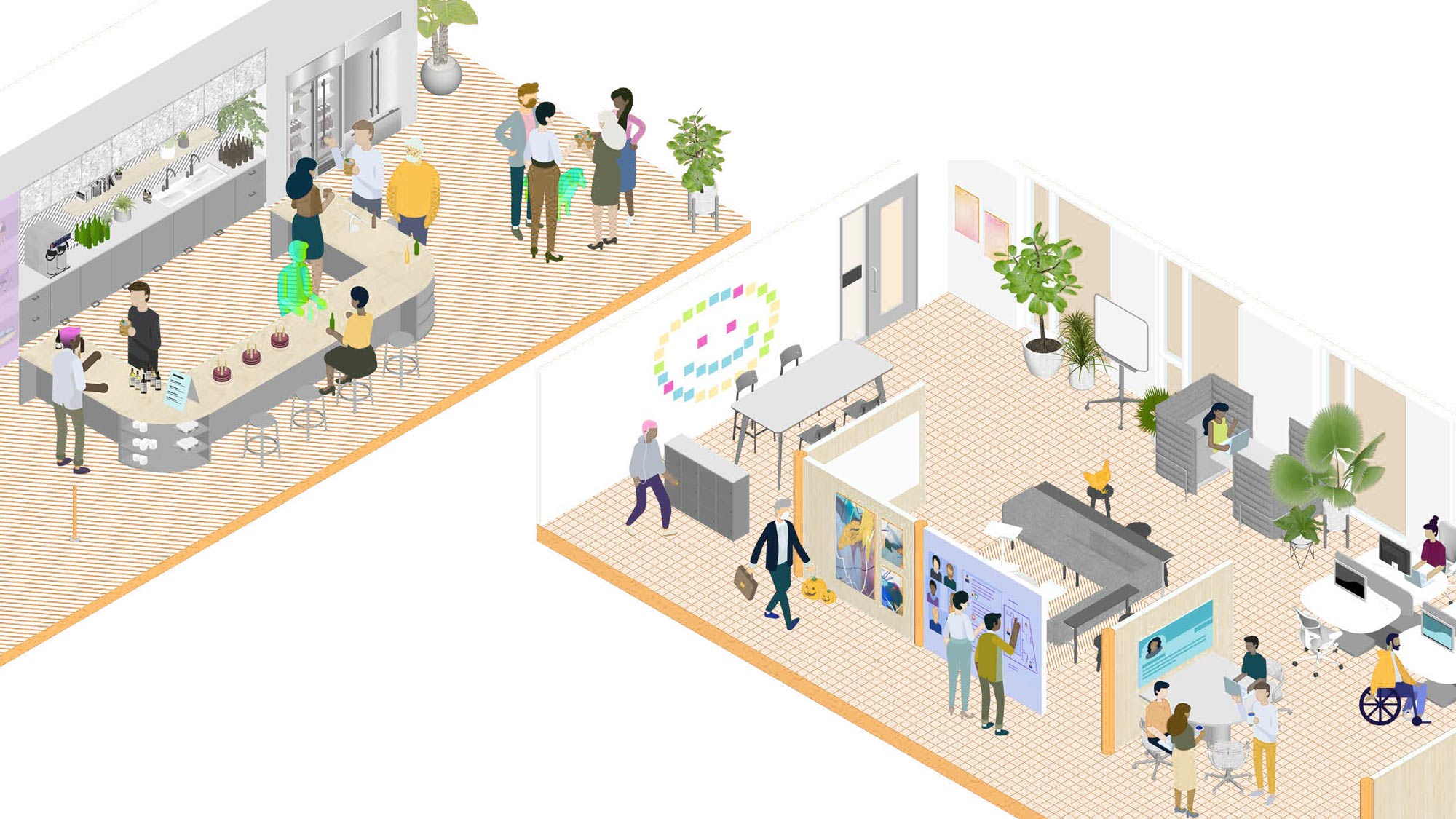 When the pandemic hit, we began designing creative solutions for how to prepare for post-pandemic life and recover stronger.
As soon as we all went home in March of 2020, Gensler began to reimagine what the pandemic would mean for the future of our cities. The firm led the industry with creative design solutions, thought leadership, research, and strategic thinking about what recovery looks like. Across our 50 offices, we gathered our people into various design charettes to think about and identify solutions for new approaches to health and well-being, equity, and climate change. The key theme in all of our thought leadership: We must have a new understanding of global wellness.
By delivering post-pandemic ideas and strategies to our clients, we've been able to help them plan to emerge stronger in the recovery. Our "Back To" series and thought leadership helped clients get through the short term while also giving them advice on how to adapt and prepare for life after the vaccine.
Insights by the Gensler Research Institute provided timely data about the future of work. During the pandemic, hundreds of millions of workers across the globe left the office to work from home. The data we collected revealed that most people want to return to the office — they crave human interaction, and they want the choice to leave home — but they also expect changes.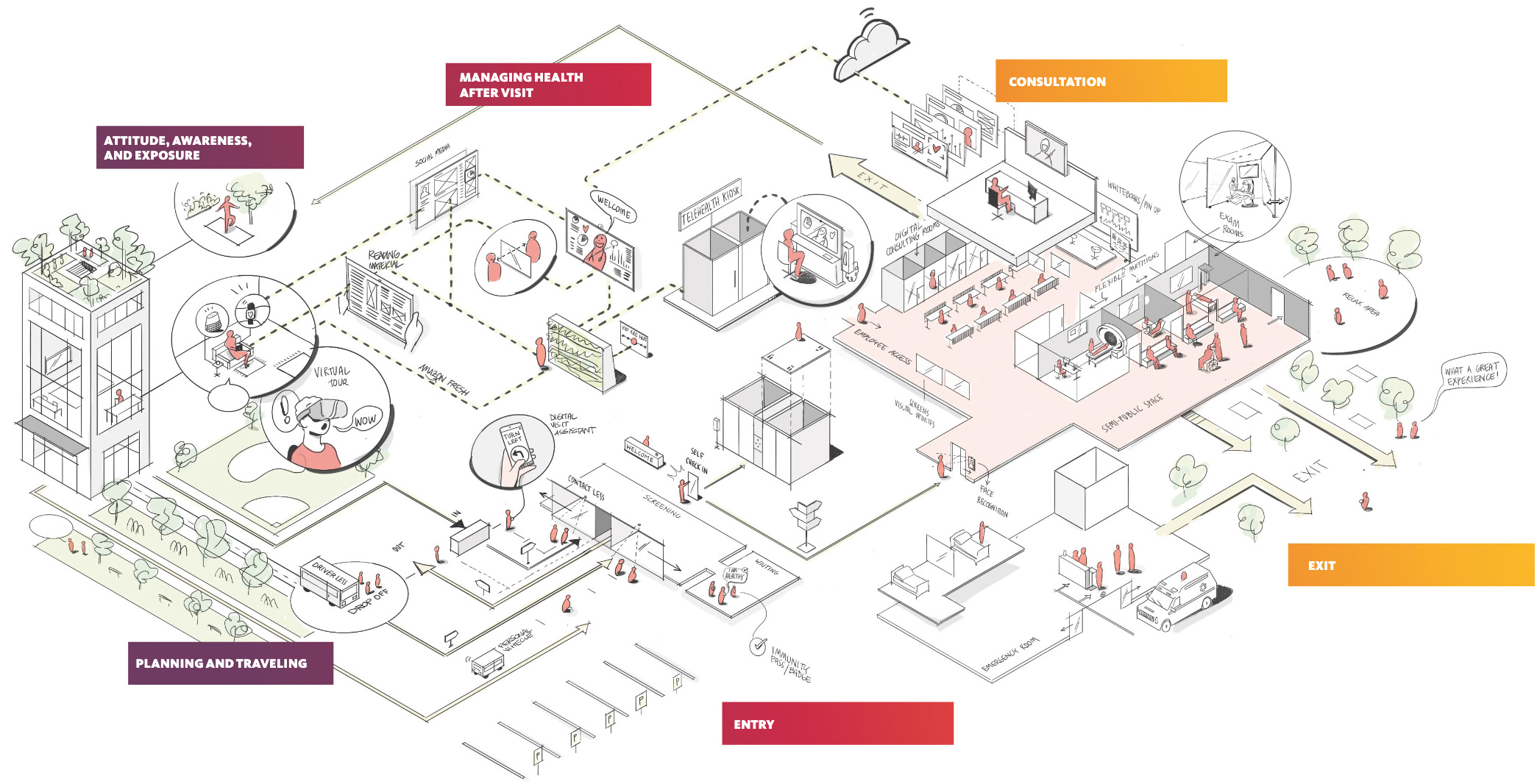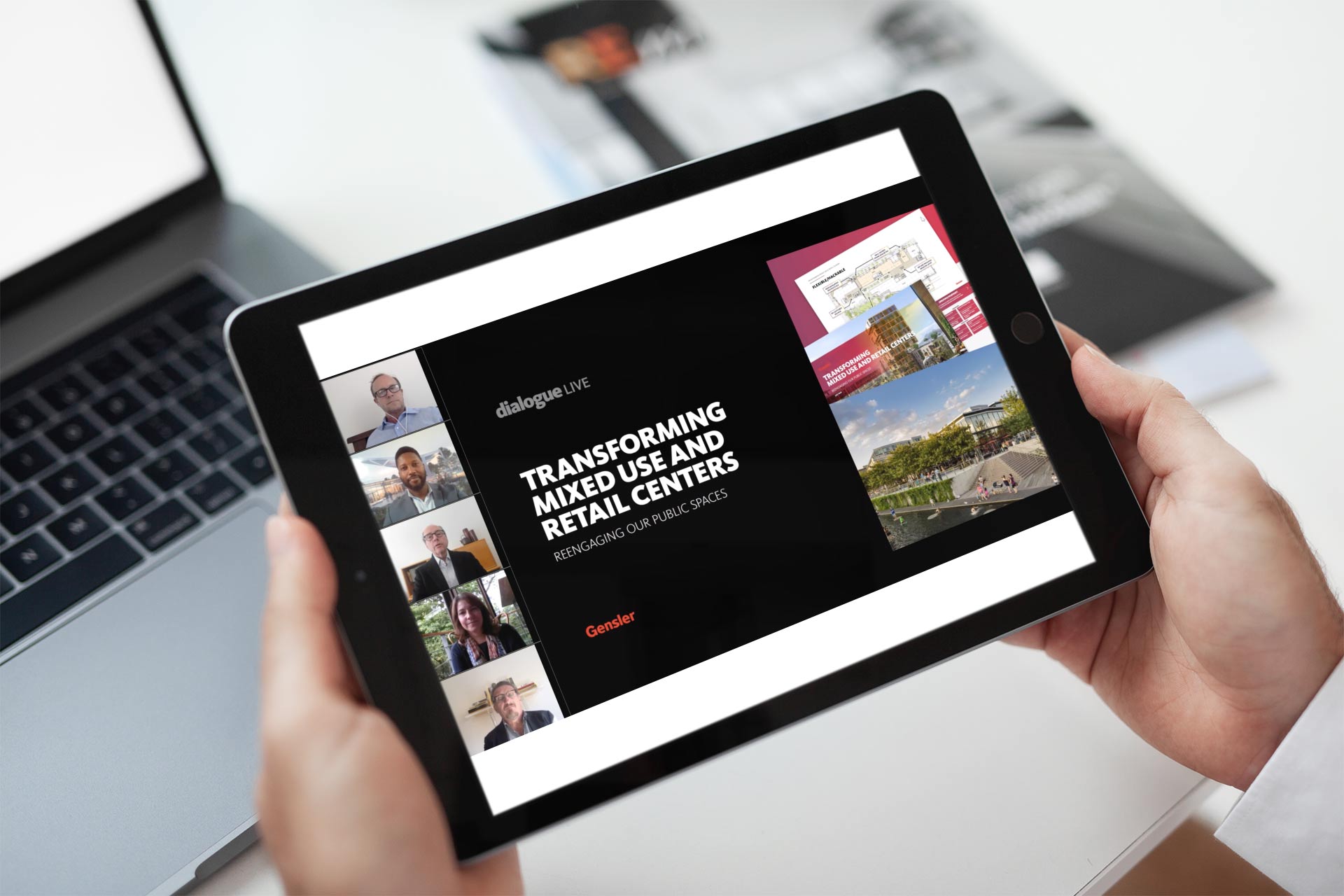 Explore Design Strategies for a Post‑COVID World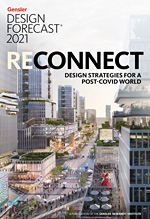 GENSLER RESEARCH INSTITUTE
DESIGN STRATEGIES FOR A POST-COVID WORLD
Download Gensler Design Forecast 2021 (PDF)