The Nth Space: Hybrid Work and the Future of Gas Stations
October 11, 2022 | By Jordan Goldstein and Neil Brooker
Editor's Note: This blog post was written in partnership with BMW Designworks as part of an ongoing collaboration between BMW Designworks and Gensler about the future of cities and mobility. See Architecture X Mobility for more details.
The tectonic shift brought about by the adoption of electric vehicles represents an opportunity to rethink how urban infrastructure can be put to better use. In the U.S. alone, there are 145,000 gas stations. Without modifications, nearly all of them will be rendered obsolete by vehicle electrification. How can we repurpose these outdated real estate assets to better serve the needs of urban residents? The answer could lie in adapting gas stations to be part of tomorrow's workplace ecosystem.
Because the pandemic has sparked a reprioritization of time, particularly when it comes to work and where it gets done, we're seeing a greater need for choice in work settings. Though the office remains key for collaboration and culture building, home and third places — such as coffee shops and libraries — have emerged as alternative sites that will grow in importance as hybrid and remote work models become pervasive. As we're seeing with many workers, especially younger ones, remote work doesn't only mean working from home — it means working from anywhere.
That's one reason gas stations, with their abundance and strategic distribution across the urban landscape, are primed to be reconfigured as third places. These fixtures of our cities offer a flexible and sustainable solution to building tomorrow's workplace ecosystem.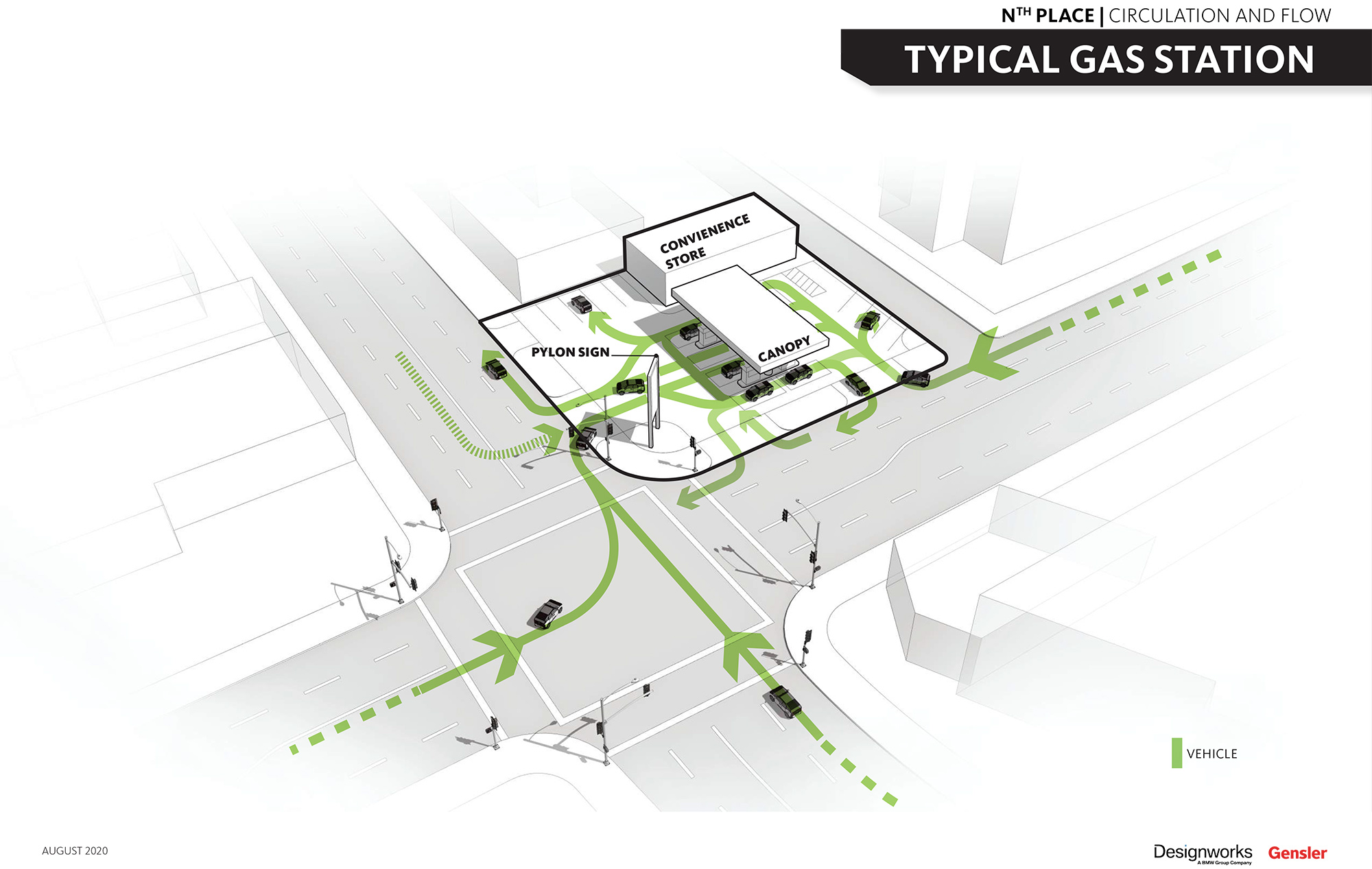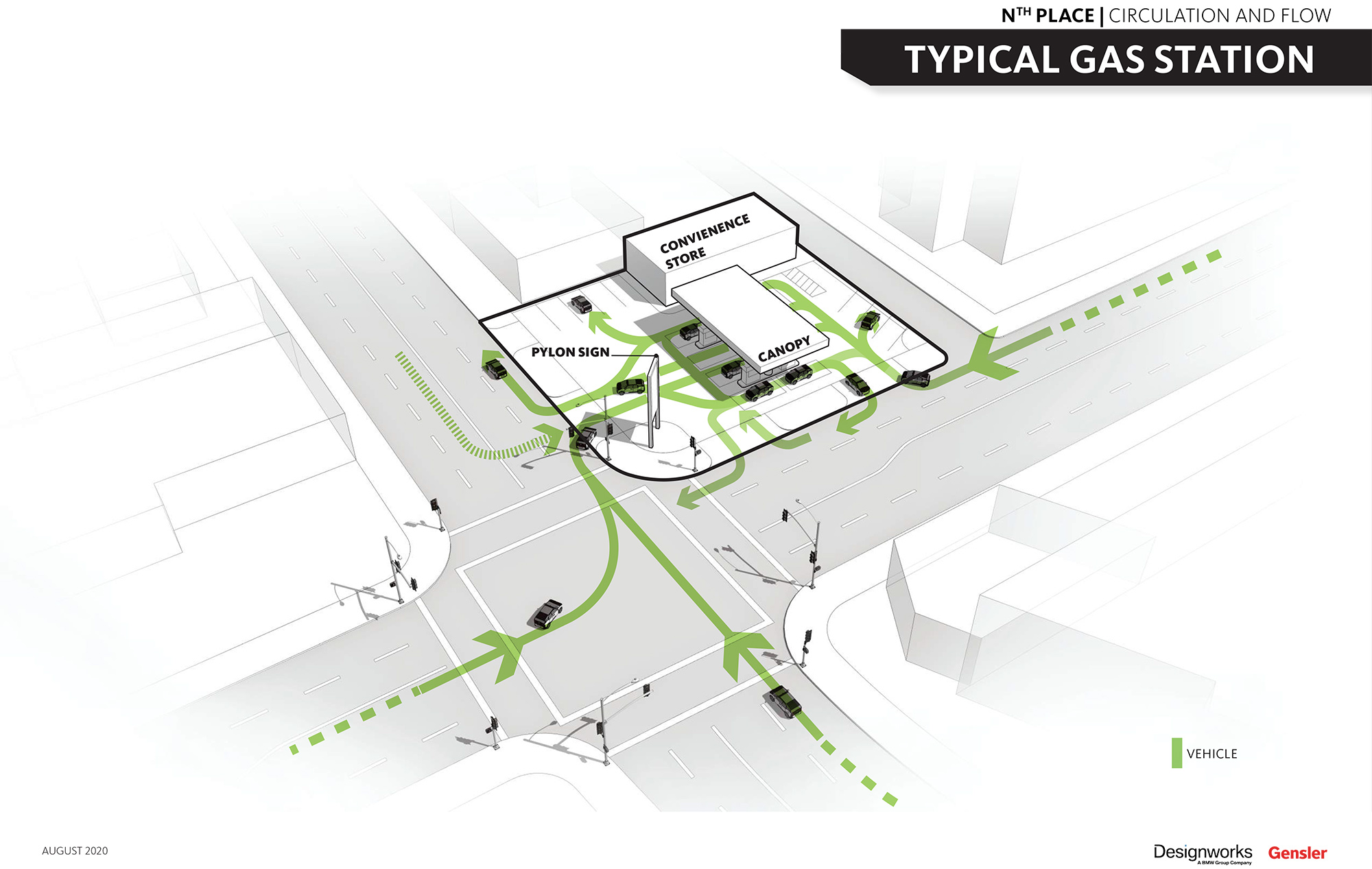 Exactly how this vision of the future of gas stations will unfold is one of the areas that Gensler and BMW Designworks are exploring as part of our Architecture X Mobility collaboration. This joint effort is focused on investigating ideas around working anywhere, hacking mobility infrastructure, and understanding how flexible space and time create fluidity. To that end, we've devised the concept of Nth Spaces, which are neither homes nor offices but, instead, satellite locales that support our situational needs. Hence, Nth Spaces can give people back their time and enable a range of new life-affirming behaviors.
The beauty of Nth Spaces, as a typology, is that they are flexible enough to serve in various capacities. The Architecture X Mobility team has explored concepts for Nth Spaces as places of mindfulness and introspection as well as communal spaces that are energizing, mood enhancing, and engaging. Yet it is the potential for Nth Spaces to provide more choice in where and how to work that could most quickly spur the repurposing of gas stations. In that sense, gas stations can function as ideal testing grounds for Nth Spaces — if they're transformed from pass-through sites to meaningful destinations.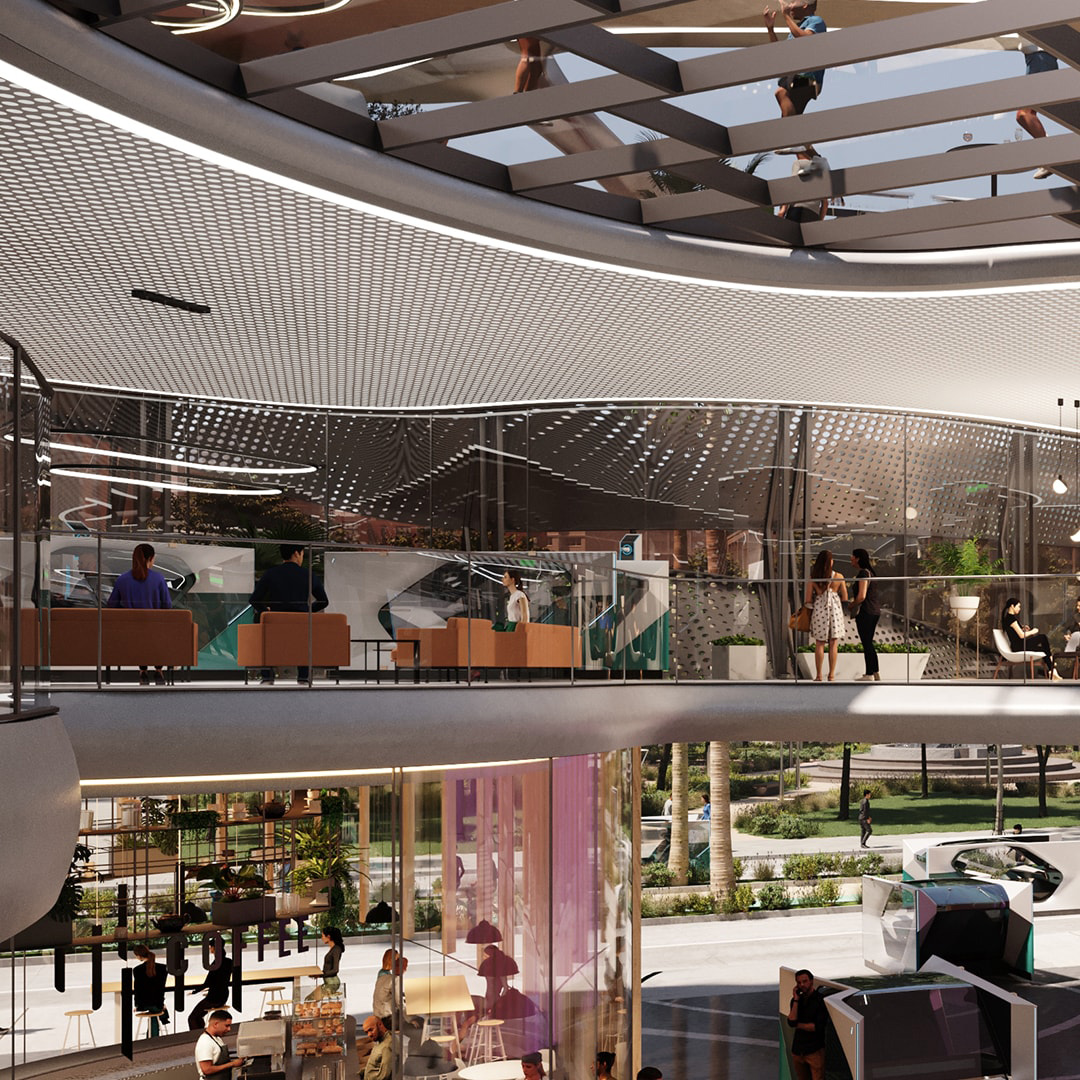 To make that vision a reality, we created an Nth Space concept dubbed "The Booster." Conceived as a productivity hub, The Booster would function as a space for focused work or professional interactions, such as networking or formal meetings. Potential amenities could include Wi-Fi enabled meeting spaces (including integrating vehicles as additional work and meeting space), co-work areas and a concierge-like assistant to handle scheduling, and other administrative tasks. Vehicle charging would serve as a secondary function but provides the primary purpose for rethinking the site.
Though The Booster would offer convenience, digital infrastructure, and comforts, its most important aspect for workers would arguably be that of community; The Booster could be a space for learning and career development, not just a setting for heads-down work. It's these elements of knowledge-building, collaboration, and community — all of which help spur innovation — outside of one's formal office environment that make The Booster such a meaningful addition to the workplace ecosystem. In some ways, this typology is akin to today's coworking spaces, with the key difference being that The Booster would be part of a distributed mobility network. Given that research has shown that workers tend to thrive in coworking spaces, The Booster has the potential to yield similar results.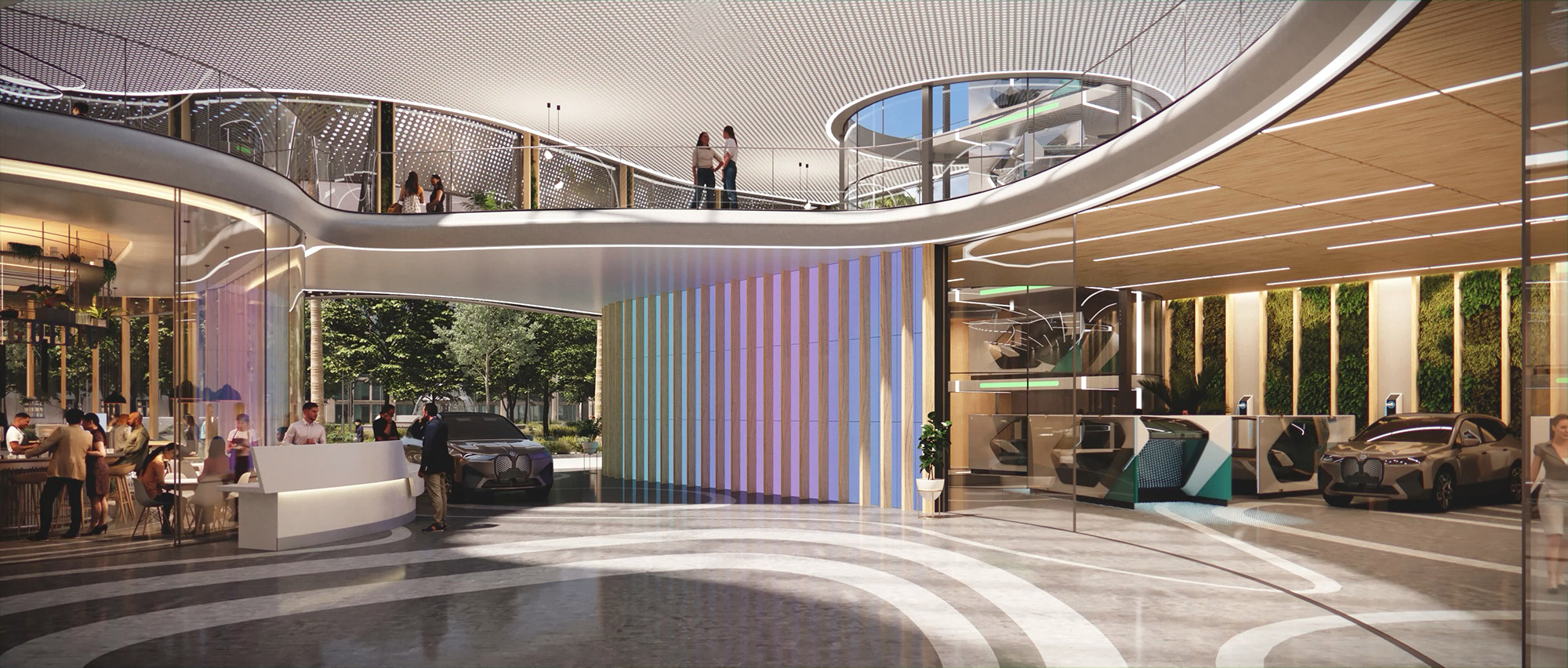 Building the Future Together
Though Gensler and BMW Designworks have begun to explore ways that design can respond, we know that bringing more minds into the conversation will yield even better ideas. That's why we're looking for equally curious partners — be they companies, institutions, organizations, or individuals. Together, we can create smarter, more human ideas for urban living.
To see more on how the intersection of architecture and mobility will shape tomorrow, visit the BMW DesignWorks + Gensler Architecture X Mobility micro site.
For media inquiries, email .