Bridging the Gap to Bring More Diverse Voices Into the Design Profession
June 16, 2021 | By Jordan Goldstein, Joseph Lauro
At Gensler, we believe in having a strong bridge to academia, and in bridging the gap between architectural and design practice and what's happening in the classroom.
With this in mind, Gensler launched the Historically Black Colleges and Universities (HBCU) "Redefining the Future of Cities" Student Design Program, conducted in partnership with all seven accredited HBCU architecture programs — Florida A&M University, Hampton University, Howard University, Morgan State University, Prairie View A&M University, Tuskegee University, and the University of the District of Columbia.
Over the spring 2021 semester, over 50 Gensler participants volunteered in mentor teams for each school, co-teaching with faculty while providing design critiques, mentorship, and "real world" feedback to students as they worked through design projects and challenges. The program challenged students to design solutions that bridge cultures, conflicts, and challenges faced in our current climate of uncertainty and glaring social inequality.
Here are six lessons from our HBCU Student Design Program, outlining some potential considerations for bringing more diverse voices and talent into the design profession:
1. Incorporate a diversity of perspectives to create a more inclusive talent pipeline.
Across the seven schools, each student came from vastly different life experiences, with different resources and daily circumstances. Recognizing this diversity of thought, backgrounds, and perspectives is critical, said Nestor Infanzon, professor, Prairie View A&M.
The program was driven by the notion of bridging the lack of and the need for education — this is a way to promote and accelerate students who have the skills and talent. These are diverse individuals with diverse opportunities and diverse ideas.
—Nestor Infanzon, professor, Prairie View A&M
For mentors, the partnership presented a unique opportunity to help build a more diverse and inclusive talent pipeline into the profession, while also helping to advance each school's unique mission, and enriching the local community.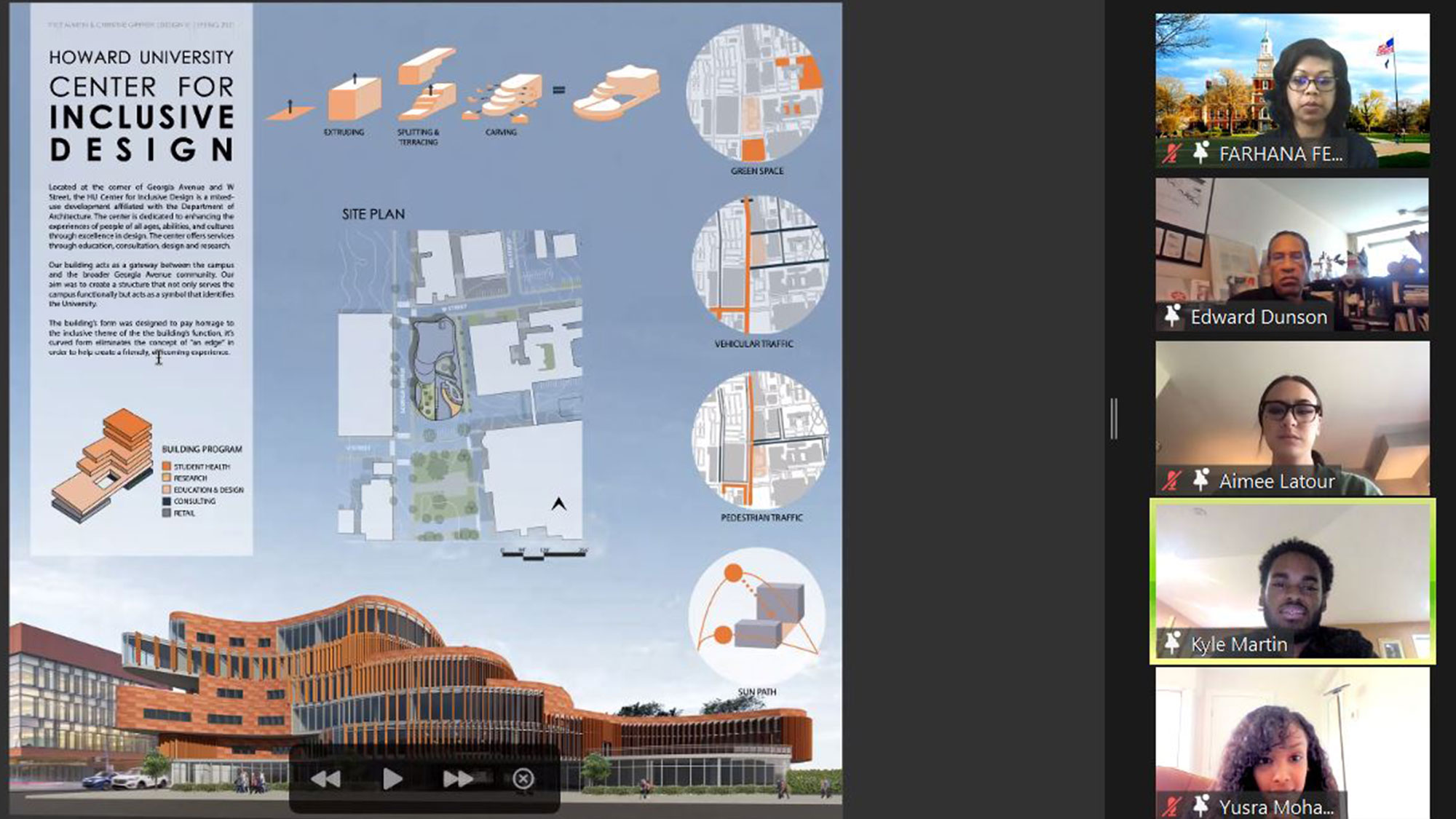 It was powerful and moving to see our firm quickly mobilize with this program in response to the immediate need for diversity and the fight against systemic racism in our industry. Diverse opinions and backgrounds matter in our occupation, and each of the students have a role to play in shaping our industry.
—Jon Park, senior designer and Gensler mentor
2. Create a safe space where future designers can find their voices.
Some students were juggling part-time jobs; others were new to the design field; some had poor internet connections at home and could not fully engage or participate. "With every curveball, it was all about staying flexible, patient, and finding creative ways to meet our students where they were and making sure that they felt supported," said Jon Park, a senior designer and Gensler mentor.
Initially, some students struggled with openly sharing their thoughts and ideas; however, many opened up throughout the process. "Breaking this barrier was tough, but we ultimately were able to do so by being approachable and letting the students know that we cared and encouraging them to share their own unique point of view. It was about creating a safe space where students could celebrate their perspectives and home in on their identity and process as future designers," Park said.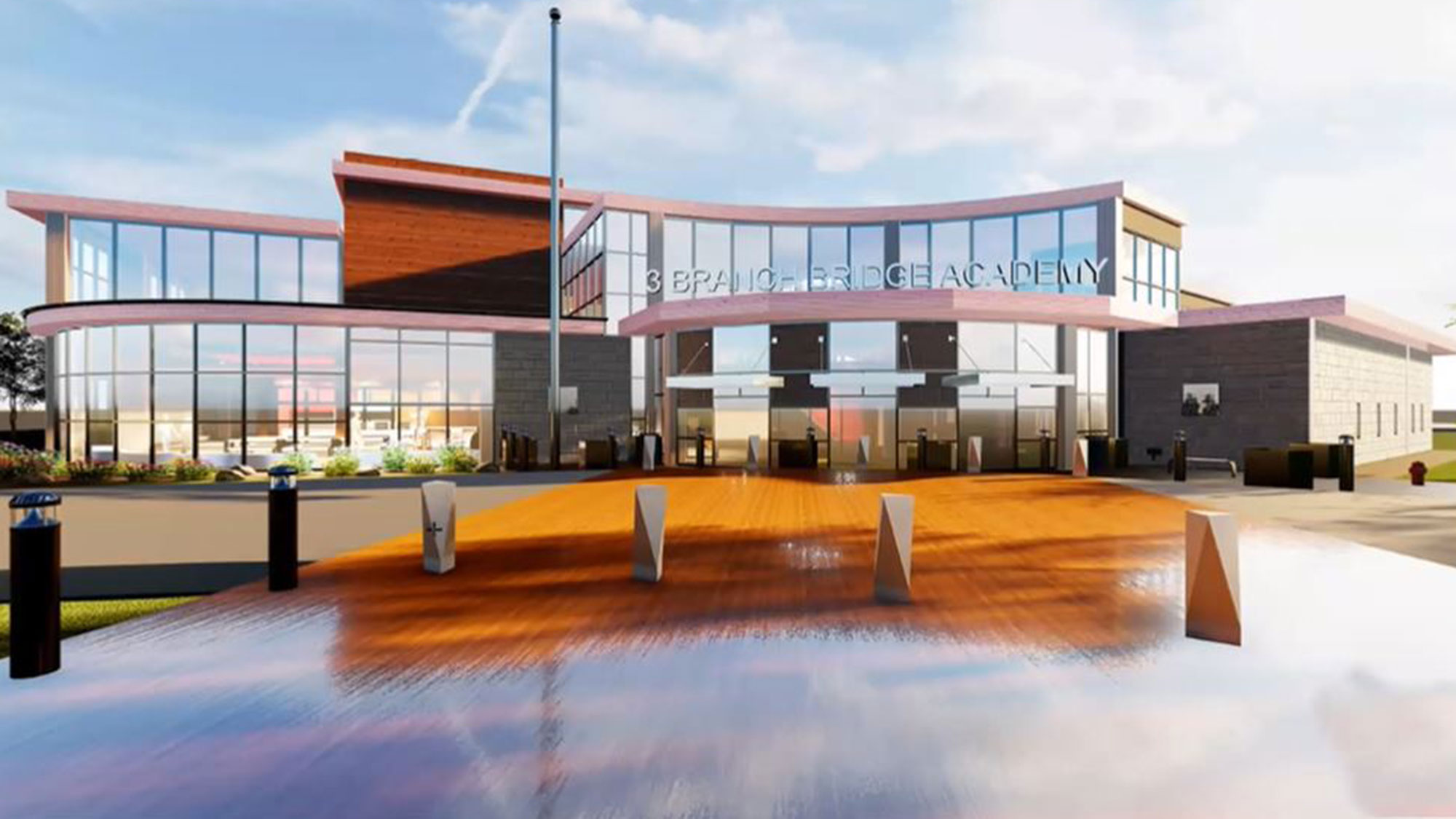 "I got the chance to develop my project with the crits of three Gensler mentors, which really made me push for a new understanding of what it really means to design with purpose and with certain goals in mind."
—Carlos E., student, Prairie View A&M University
3. Pass on "real world" skills and adopt new tools.
The partnership offered students a glimpse into the tools and processes that architects and designers use in practice. From presentations on "How to Sketch," to "What Is Zoning?" to various software programs, the mentors presented real life case studies and practical tools to help students translate theoretical ideas and understand their impact in practice.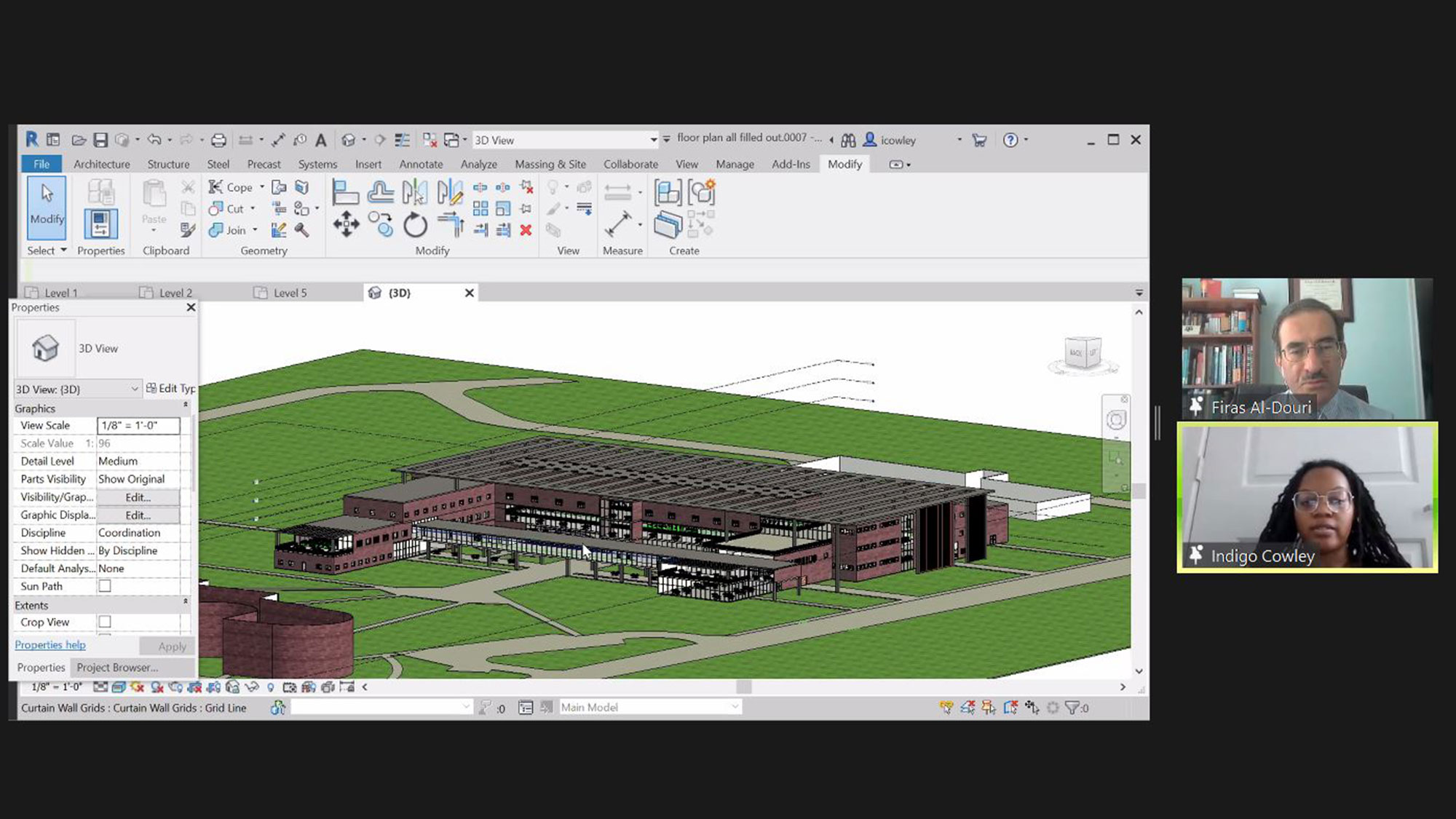 As students, we often worry about how our studies will correlate to the real world practice of architecture. This was a great experience that showed us a glance of how it is to work with professionals in the field. The mentors gave fantastic feedback that pushed us to improve.
—Michael V., student, UDC
Over the course of the semester, the quality of the students' work and their presentations steadily and markedly improved, culminating in thoughtful renderings, details, and presentations, which students from each school shared to our entire firm during a series of global webinars.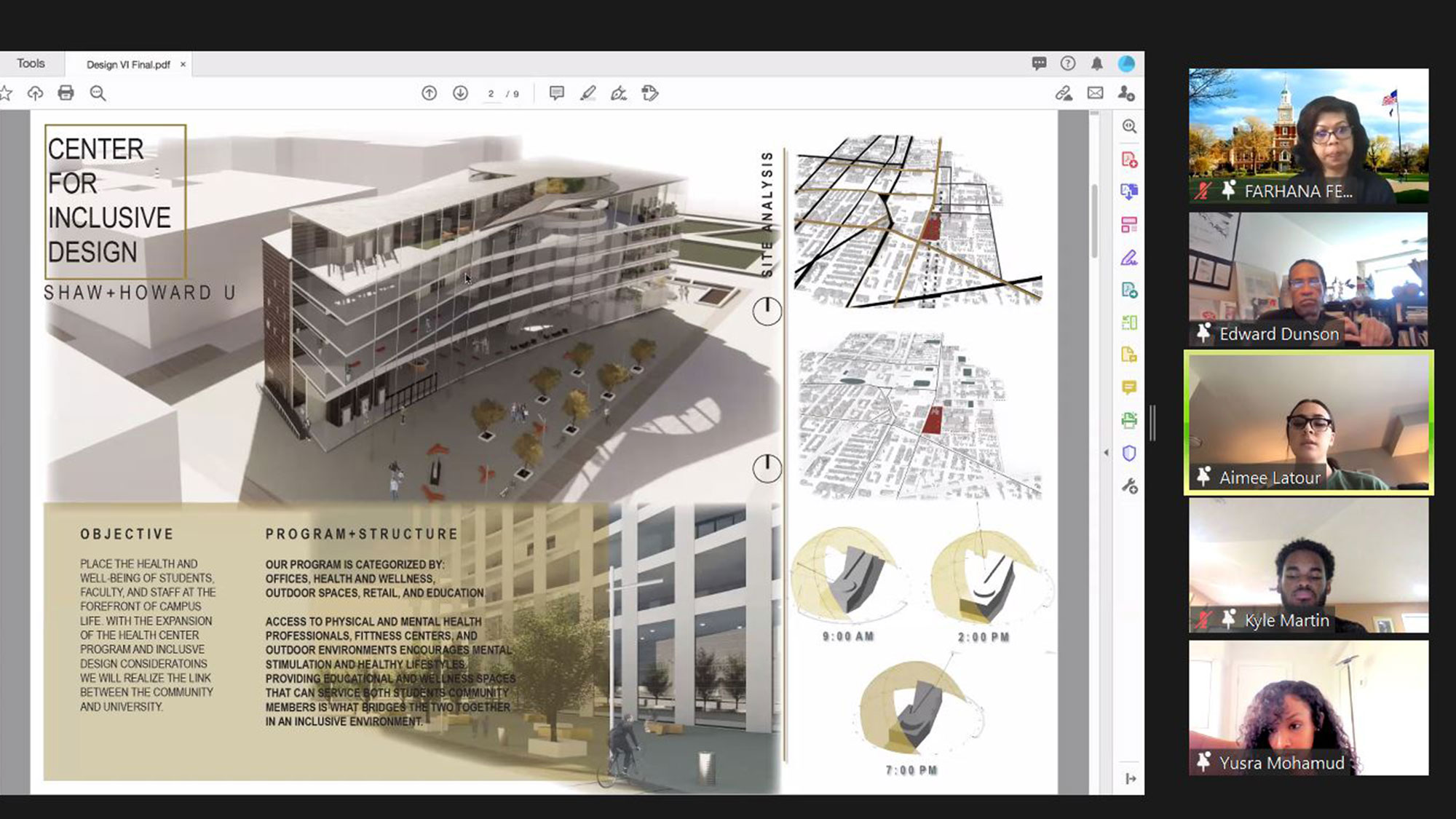 4. Bring in the local community.
The program challenged students to identify design solutions that "bridge" back to their communities — from proposals to revitalize the historic Greenwood District in Tuskegee, Alabama; to designing a concept to bridge a community center with Independence Heights, the first African American community in the state of Texas. Some schools brought in community members, such as City Council members, or students interviewed local residents, as part of the exercise.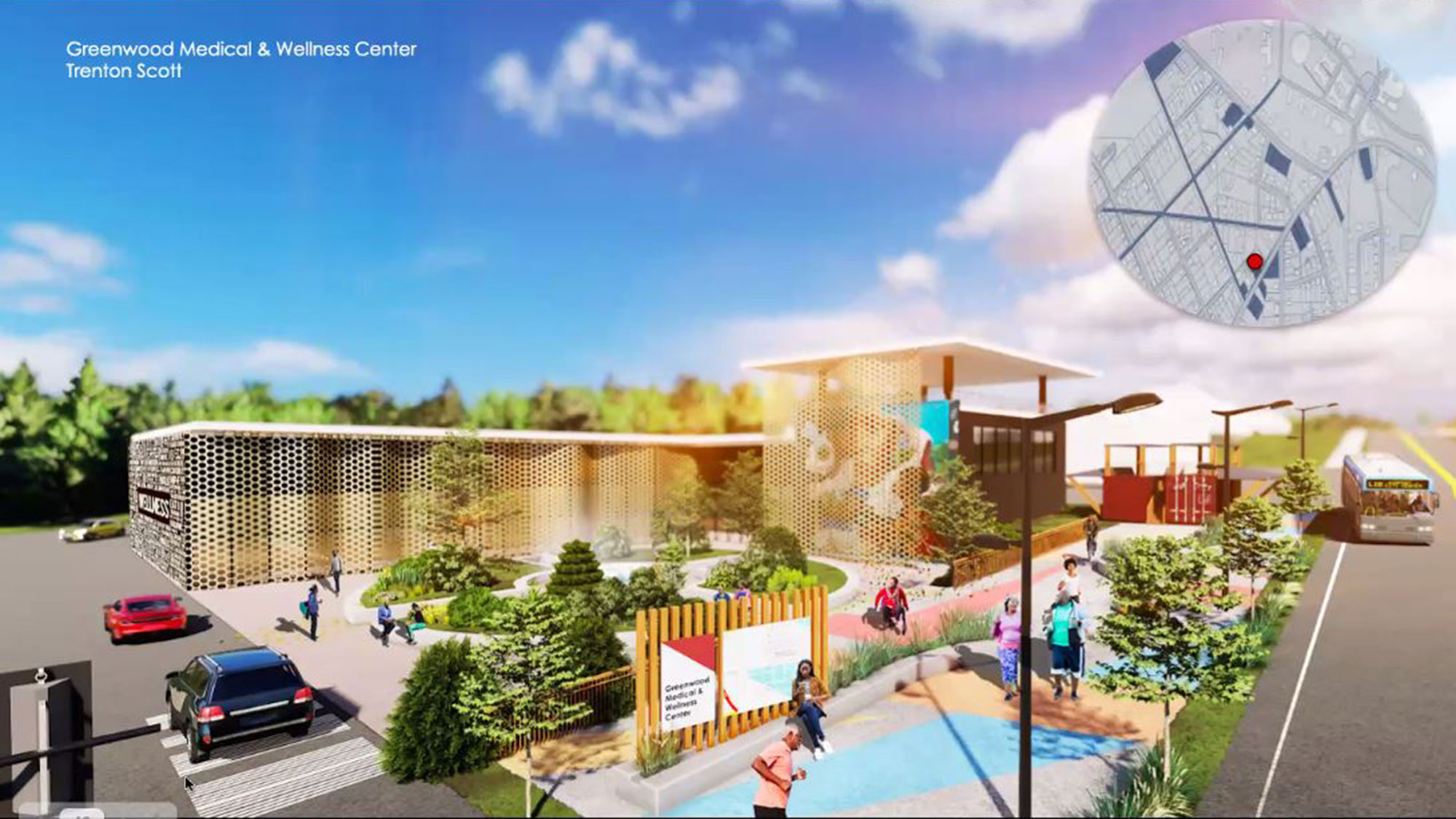 This is a one-of-a-kind opportunity that I will never forget. I was able to build relationships, engage, and learn from the Gensler professionals, community leaders, and Councilman Stokes. I highly recommend this opportunity for anyone interested in truly experiencing urban design.
—Simeon S., student, Morgan State University
5. Pay it forward.
The intimate setting gave mentors a rare opportunity to have candid conversations with students and to help them envision opportunities to make an impact by pursuing a career in the profession. For some, the program offered a way to "pay it forward" to the next generation, giving students a vision of what pathways are possible.
It was an honor to be asked to show what I've learned throughout this school year by applying what I've learned into my projects.
—Monica A., student, Howard University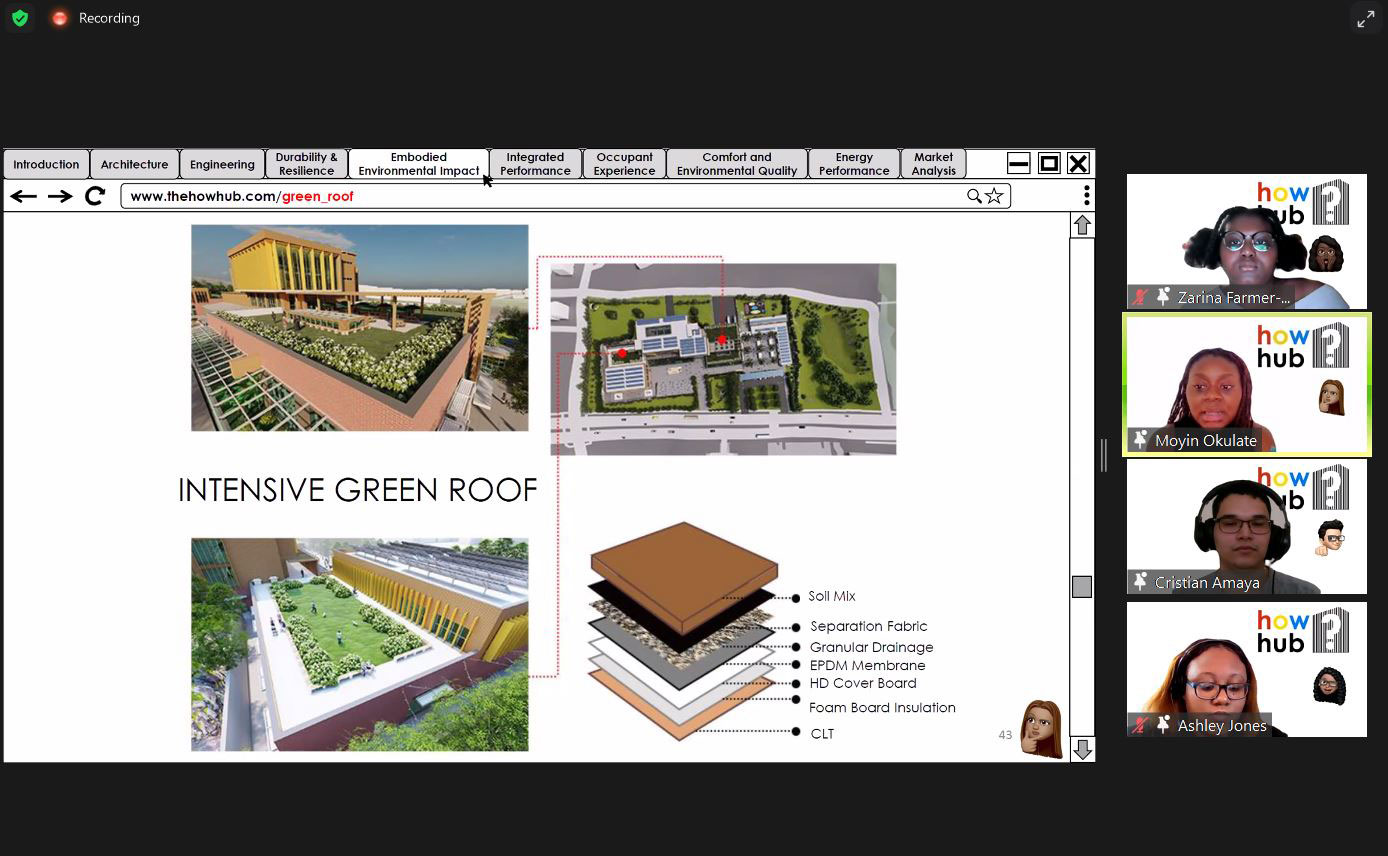 6. Cultivate an ongoing relationship.
Since the sessions concluded, the Gensler mentors have kept in touch with students in a variety of ways — from sharing life goals, to talking about professional impact, to reviewing resumes and portfolios. As a result of the program, we have awarded summer fellowships to 15 of the students from these programs.
The annual program will be a long-term partnership between the schools, the faculty, the students, and Gensler. The ultimate goal is to create a sustaining program, to build and grow lasting relationships with faculty and students, and continue to bridge academia and practice.
This was, by (the students') admission, the most significant work of their academic career. Working with community members and professionals was successful beyond their expectations.
—Johnny Macon, professor, Morgan State
For media inquiries, email .