The Evolution of an Icon: Creating a New Experience at theMART
May 05, 2022 | By Todd Heiser, Lily Diego
Editor's note: This blog originally appeared on the NeoCon blog. On June 13, 2022, Todd Heiser and Lily Diego will lead a session at NeoCon 2022 offering an inside look at Gensler's collaboration with theMART to reimagine an exciting future for the building's evolution.
As workers return to offices, shoppers and designers revisit their favorite showrooms, and industry events once again draw attendees from across the country and beyond, theMART, an icon in Chicago's history since the 1930s and home to NeoCon, is creating a new experience for all who enter. The vision embraces the desire for increased hospitality-driven environments within the building, providing balance and well-being to tenants and visitors in our new understanding of work and life.
Reemerging from the pandemic with new perspective and a reinvigorated focus on what will best serve the many visitors that filter through the 4 million square foot historic Art Deco building each day, theMART has partnered with Gensler to imagine a vibrant, dynamic future for its tenant amenities and public spaces. Work will begin in the summer of 2022, with completion by NeoCon 2023.
The Vision: Connection + Intersection
theMART is a creative center and hub of design, and the changes being implemented represent an amalgam of genres coexisting in a balanced and eclectic landscape. The new design aims to marry the building's legacy with a sense of modernity, respecting the past while addressing the shifting expectations of tenants and the broader design community. The 2.0 vision connects building design to a lifestyle-centered environment, enhancing the overall experience of theMART's newly invigorated and highly amenitized offerings.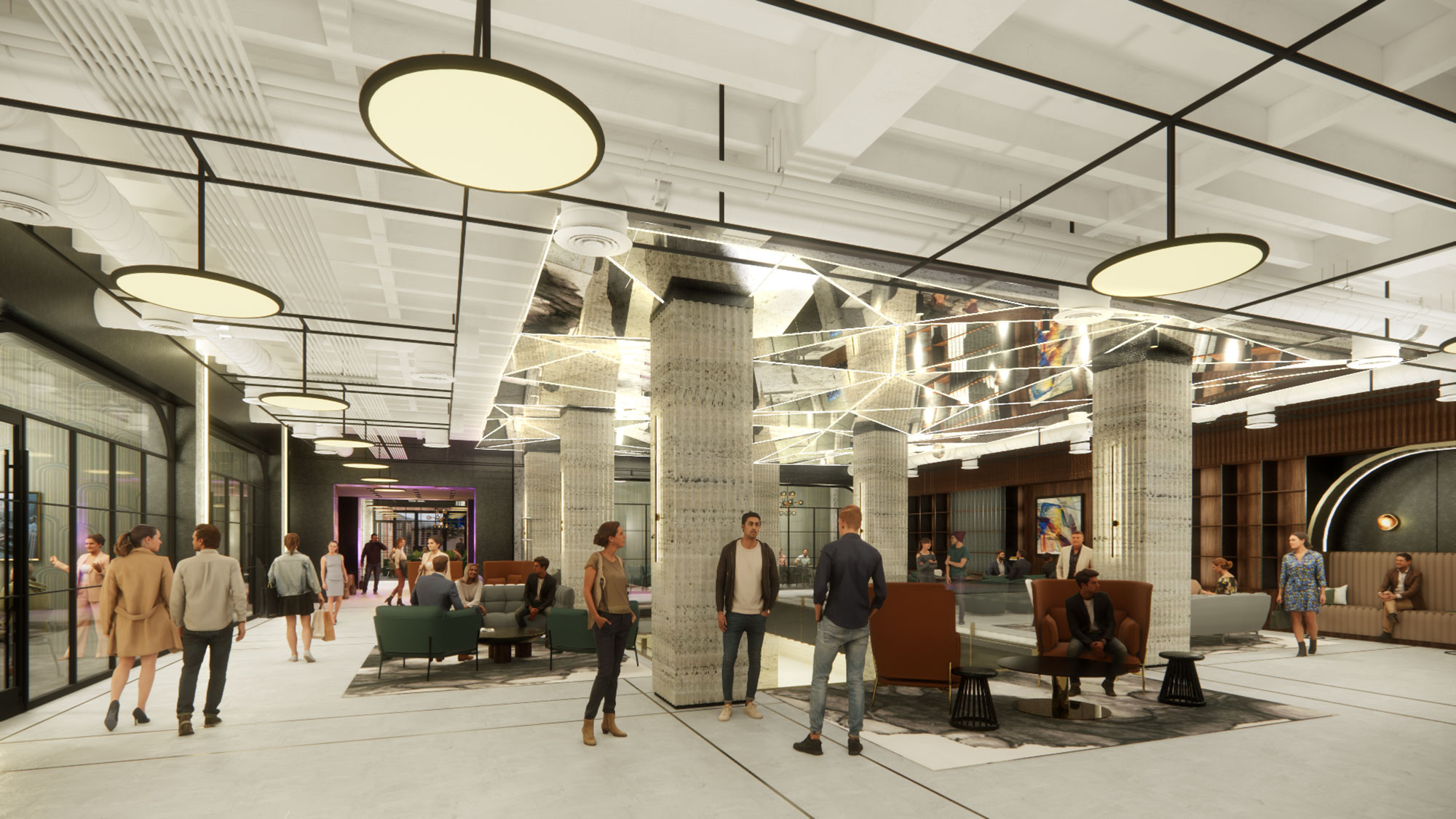 The design incorporates a series of first- and second-floor environments crafted with the intent of driving a strong visitor experience and reinforcing theMART's role as a true global design destination. The team is envisioning a variety of new and updated spaces, focusing on enhanced lifestyle amenities including:
Opening up the northeast entry of the building for added permeability, a sense of welcoming, and enhanced points of engagement
Reimagining the second floor to maximize connection and a balanced lifestyle, including creating a new tenant fitness center, hospitality-driven conference center, and design-forward lounge
Refreshing the south plaza and lobby arrival experience to draw visitors in and through the building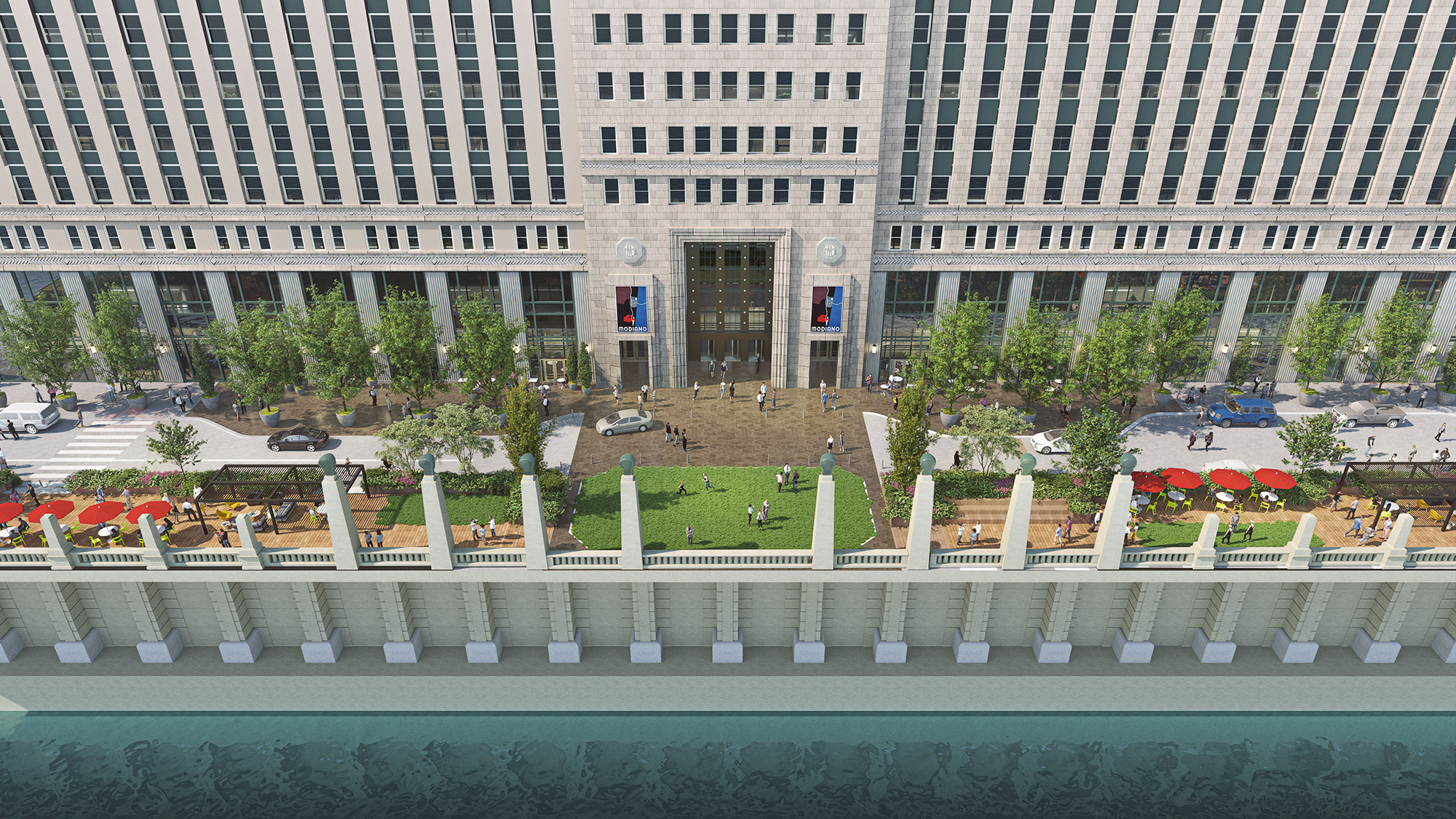 Gensler has embraced colors, materials, and finishes that seamlessly blend the history of the building with fresh elements reflective of today's design-forward styles. The connected design language builds upon the building's historic Art Deco foundation, highlighting detailed decorative and ornate geometries while introducing complementary materials and reimagined finishes with modern applications. This balanced intersection — what the team has dubbed "modern legacy" — showcases theMART as the epicenter of design: yesterday, today, and into the future.
More details on the research, vision, and planning behind the building's transformation will be covered in our June 13, 2:00 p.m. CT, presentation during NeoCon. We will explore theMART's evolution as it takes on a new relevance to best serve the design and business communities of Chicago and beyond.
For media inquiries, email .