Three International Lessons for U.S. Workplace Well-being
August 27, 2021
As organizations across the globe grapple with uncertainty around the pandemic and questions around the return to the workplace, figuring out how to adapt an organization's culture is paramount. Cultures are the unwritten rules of how societies behave, constantly evolving to impact us throughout our daily lives — especially in the workplace. When it comes to modifying an organization's behavior or culture, it is often best to start small and figure out what works for the team.
From Paris, to Tokyo, to Sydney, there are several international lessons that U.S. organizations can draw upon to create a workplace that fosters workers' emotional well-being. Perhaps these examples can help us to reflect on the forms that U.S. workplace culture could take in a post-pandemic context.
From France: Embrace café culture.
We've all heard about the importance of business lunches and breakfasts in Paris, leveraging the city's café culture. Stereotypes aside, there is real value in this social norm, which acts as a catalyst to build a personal connection with a client or partner, as the lunch allows participants to acknowledge the individuals behind the business talk. In their private lives, Parisians are often seen catching up with friends and family, studying, or reading, all while enjoying the street life as they see the café as their second living room. In terms of space, the U.S. noticeably lacks such culturally ingrained practices and outdoor spaces within our workplaces. This lack of a relaxing, rejuvenating outlet during the day may contribute to why, according to Gensler's 2020 Workplace Surveys, 19% of American workers would prefer to work from home full time, compared to just 5% of French workers (and 9% of Australian workers — more on them later).
Crabtree Terrace, a mixed-use development in Raleigh that Gensler designed, is a notable exception to this international disparity. There, the Gensler team worked closely with a landscape architect to thoughtfully orient the space, adding color and texture alongside outdoor cafe-style seating. The project maximizes the potential for pedestrian activity, providing access to a greenway trail and retail. Without a doubt, this bold step outside of the norm in a suburban context is a major reason why the Crabtree Terrace boasts such a diverse range of tenants, ranging in industry from real estate to law and coworking.
Of course, the success of such opportunities can depend as much on workplace culture and policies as it does on physical space. American employees generally watch the clock to ensure they make it back to their desk within an hour. For reasons related to employee retention, engagement, well-being, and belonging, it may be to our advantage to shirk these norms and rewrite our policies to be more open ended.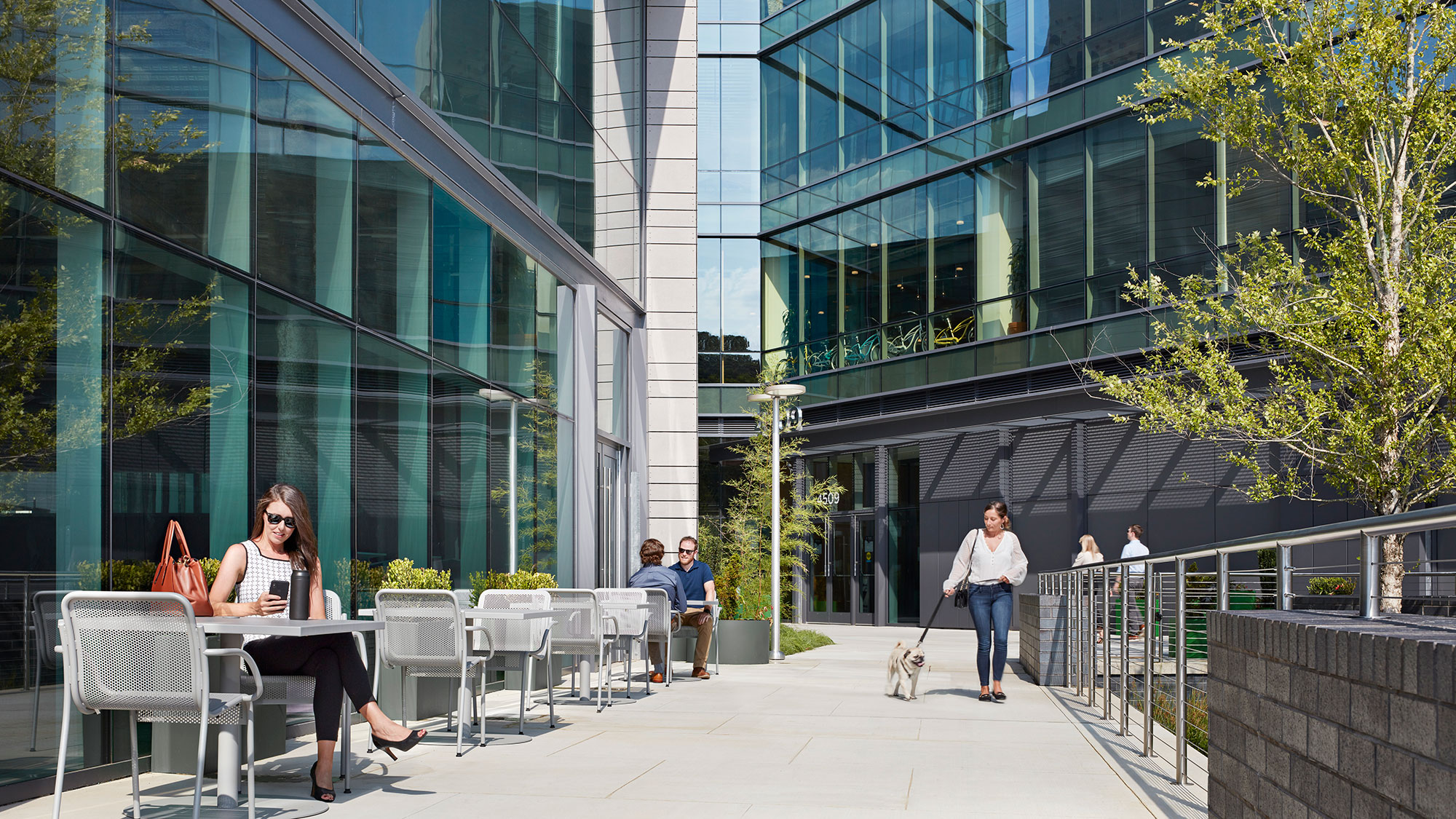 From Japan: Before entering a space, take a moment to cleanse and reflect.
It is common for homes and restaurants in Japan to have a space called a genkan, which functions as a transition area between the outside and the rest of the space. It is a gathering spot for guests, shoes, and exterior elements. This area acts similarly to a porch or mudroom in the United States, but genkans provide more than utilitarian value. They offer a thoughtfully designed moment for reflection and purification before entering another space.
U.S. workplaces could benefit from the incorporation of such spaces for both hygienic and emotional reasons. These are excellent practices for the current and post-pandemic world to strengthen human relationships with space and support their well-being. U.S. buildings and workplaces could create more welcoming space types where we could enter to wash our hands, leave our coats, and take a moment to reflect or greet our colleagues and guests in a similar way to how we greet and welcome people into our homes.
As part of its recent relocation in Washington, D.C., LinkedIn incorporated such a space: a custom entry sequence with an enhanced mudroom. This unique area for employees to hang their coats, feel welcomed, and get oriented features a presidential seal on the floor with LinkedIn's logo that emphasizes their mission with the words "connect to opportunity."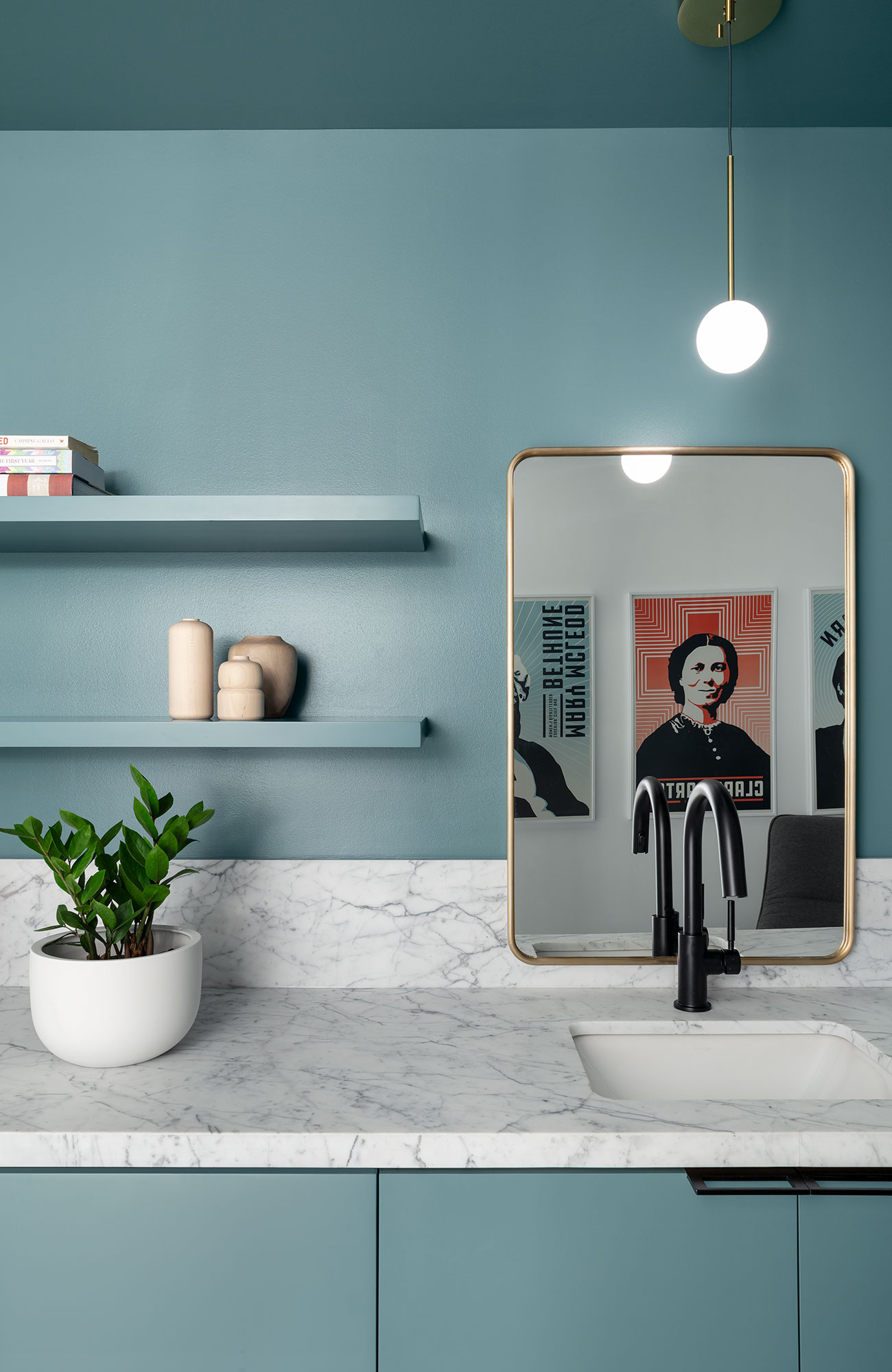 From Australia: For a successful hybrid work strategy, identify communal days.
I spoke recently with Tom Owens, the managing director of the Gensler Sydney office, which was one of the first Gensler offices to reopen, employing a unique hybrid strategy. Prior to Australia's most recent lockdown due to the COVID-19 Delta variant, the office was open each day. But, as Gensler Sydney and many workplaces around the world have noted in the hybrid work era, it was challenging to get a critical mass of people into the office on a consistent basis.
To address this, the office adjusted its policy, based on surveys sent to the team. It identified Tuesdays, Wednesdays, and Thursdays as the days employees would be encouraged to come into the office, with Wednesday becoming the primary communal day. As Owens put it, "we created reasons to come in" in the form of shared breakfasts, socially-driven vendor visits, and happy hours. Naturally, Mondays and Fridays then became days for individual focus work wherever one preferred, whether at home or in the office.
This idea around encouraging the team to socialize throughout the day, reminded me of Swedish FIKA. It is essentially a coffee break, but the importance of it is to remember to prioritize taking time throughout the day around food and coffee with others.
Within a few weeks, the new scheduling expectations sunk in, and the team started to reap the benefits. The in-person experiences reenergized people as they were reminded of the impact of their relationships and work. As the new norms took hold, Owens perceived an increase in the team's overall happiness and mental health, as well as strengthened comradery and productivity.
A crucial part of the strategy was that leadership communicated openly about it, erring on the side of overcommunicating: "I believe our continuous messaging, month after month, about how we are going to get through this together, was inspiring to people," Owens said. "So when we were able to come back together as an office, slowly but surely, we saw this as a new milestone in our progress." It made a difference, as well, for leadership to walk the talk, showing up to demonstrate a commitment to the in-person office culture focusing on connection.
So while many have had to hit pause on the return to office because of concerns related to the Delta variant, the lesson from Gensler Sydney is clear: Creating moments that bring people together to create a vibrant atmosphere that no one wanted to miss out on worked extremely well. When asked if the office plans on implementing the same strategy when the situation improves, Owens responded, "Absolutely."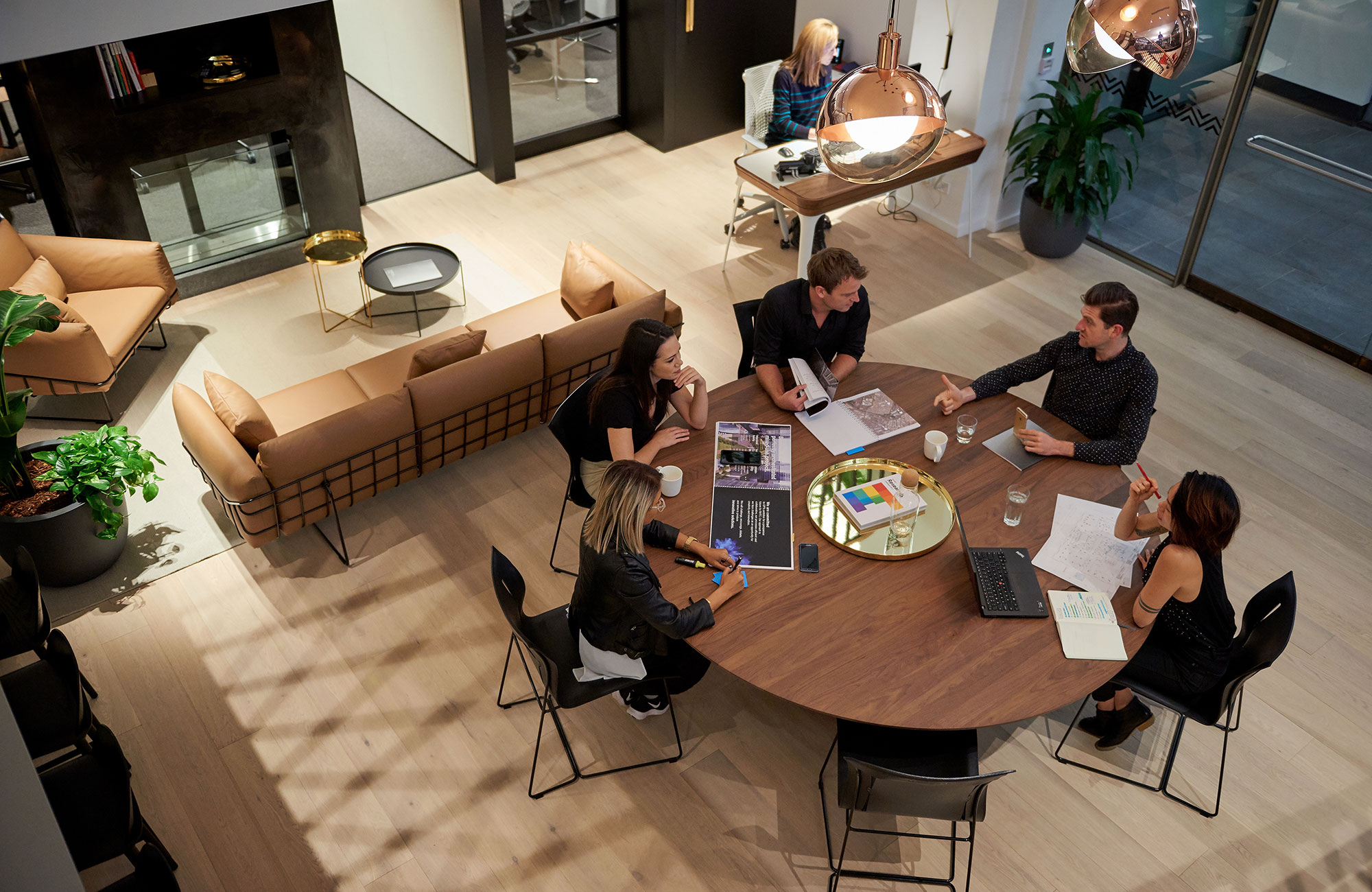 Stay open minded and adapt new practices with care.
Keeping these ideas in mind, it is important to emphasize that workplace strategy is never a one-size-fits-all solution. A cultural norm may work in one place but not another, especially depending on how leadership shows the way and normalizes the change. Learning which adaptations are best for an organization's culture is about interpreting practices in a local context and then adapting appropriately.
For media inquiries, email .