Australia is set to embrace the new hybrid work model — what will it mean for your business?
Gensler's Australia Workplace Survey found that as of August 2020, just over one-quarter of Australian professional workers are working from the office full-time; about half continue to work from home full-time as a result of the COVID-19 pandemic. Having now experienced the advantages of both the office and remote work, most Australian workers are expressing a desire for a hybrid work model that balances the benefits of both settings in the future.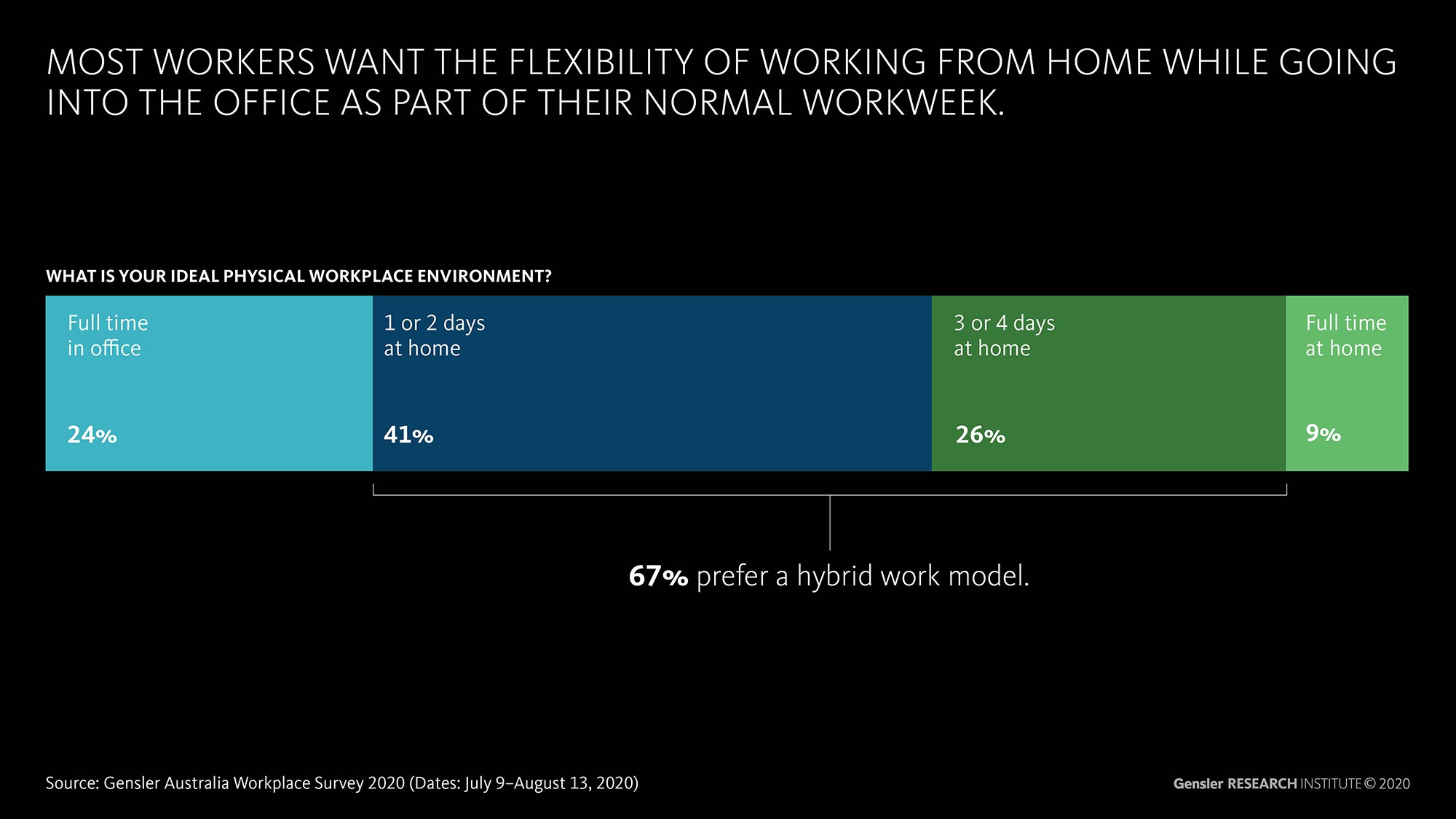 Over two-thirds of the Australian workforce would prefer a hybrid work model.
For the majority of Australian professionals, their current work model is the result of a company or government recommendation; due to the pandemic, only 11% of workers have a choice in where they currently work. But Gensler's survey found that many workers would choose a different work scenario in the post-pandemic future.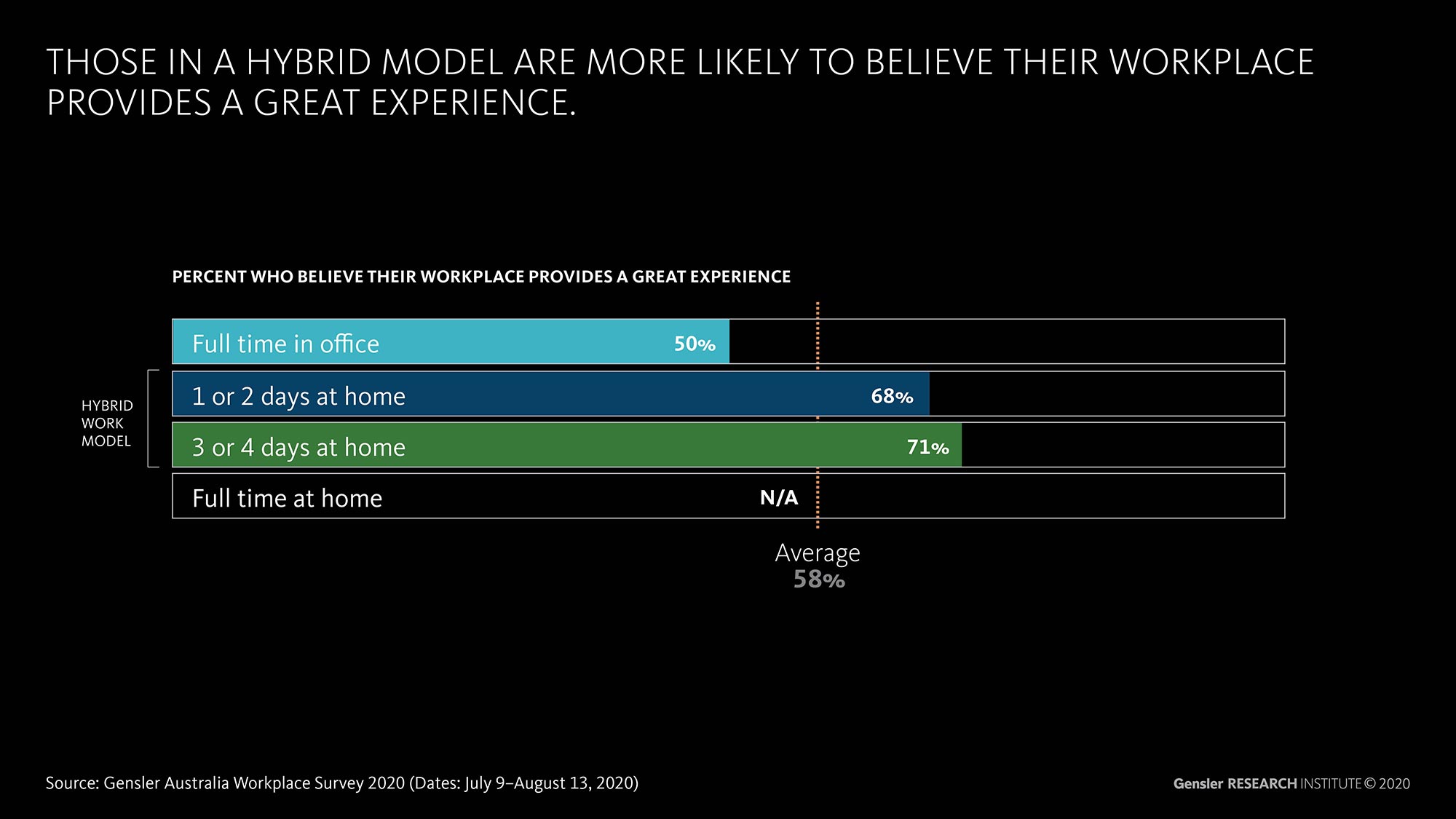 Employees already working in a hybrid model are having the best overall experience, which boosts their job performance.
Gensler's survey data suggests that workers in a hybrid model are one-and-a-half times more likely to believe their employer offers a great workplace experience than those who go to the office on a full-time basis. Hybrid workers also demonstrate higher ratings of job satisfaction, personal creativity, and overall wellbeing. Ultimately, the hybrid model allows employees to tailor their working environment to suit their needs.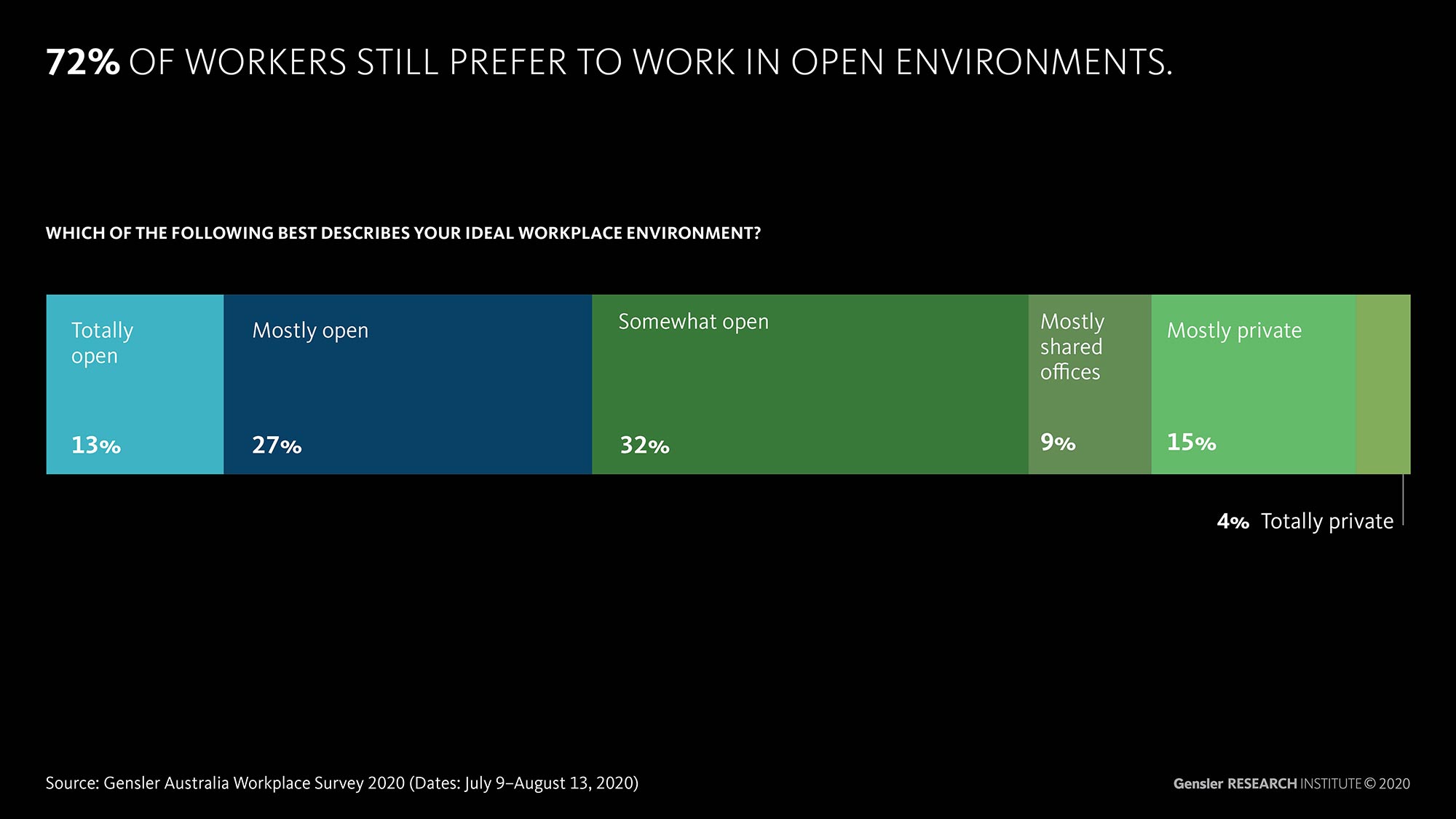 71% of workers still prefer to work in open environments.
When asked about the physical workplace they would like to return to post-pandemic, over two-thirds of Australian workers surveyed say they would prefer some form of open office environment while only 19% would prefer a mostly or totally private environment.
Australia Workplace Survey Methodology
This survey of 2,430 Australian workers was conducted via an anonymous, panel-based survey from July 9 to August 13, 2020. Respondents were required to have worked in an office prior to COVID-19. Respondents were distributed across nine industries and represent a wide range of seniority levels, roles, ages, and geographies across Australia.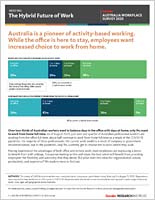 AUSTRALIA WORKPLACE SURVEY 2020
GENSLER RESEARCH INSTITUTE
Download the full Gensler Australia Workplace Survey 2020 report to learn more about our findings on what office workers want from their future workplace — and how the hybrid work model can support evolving needs.