How can the design of laboratory settings adapt to improve the link between biomedical research and the rollout of product to market?
With the ongoing rise of hybrid work, artificial intelligence (AI), quantum computing, augmented and virtual reality, digitalization, and cloud labs, settings for scientific discovery continue to diversify beyond the traditional wet laboratory. Laboratory settings of the future must keep pace with these innovations to close the gap between understanding the underlying causes of disease and developing novel and effective treatments. To better understand how scientists use laboratory settings today, Gensler conducted its inaugural U.S. Laboratory Research Scientist Survey of 492 research scientists in the Life Sciences. Our results point to a need for multifunctional spaces in laboratory settings to support critical team and business outcomes.
This data is collected from an anonymous, computer-assisted telephone interview survey of 492 U.S. laboratory-based research scientists in the Life Sciences conducted between October 12 and November 18, 2022.
Learn more about our methods
.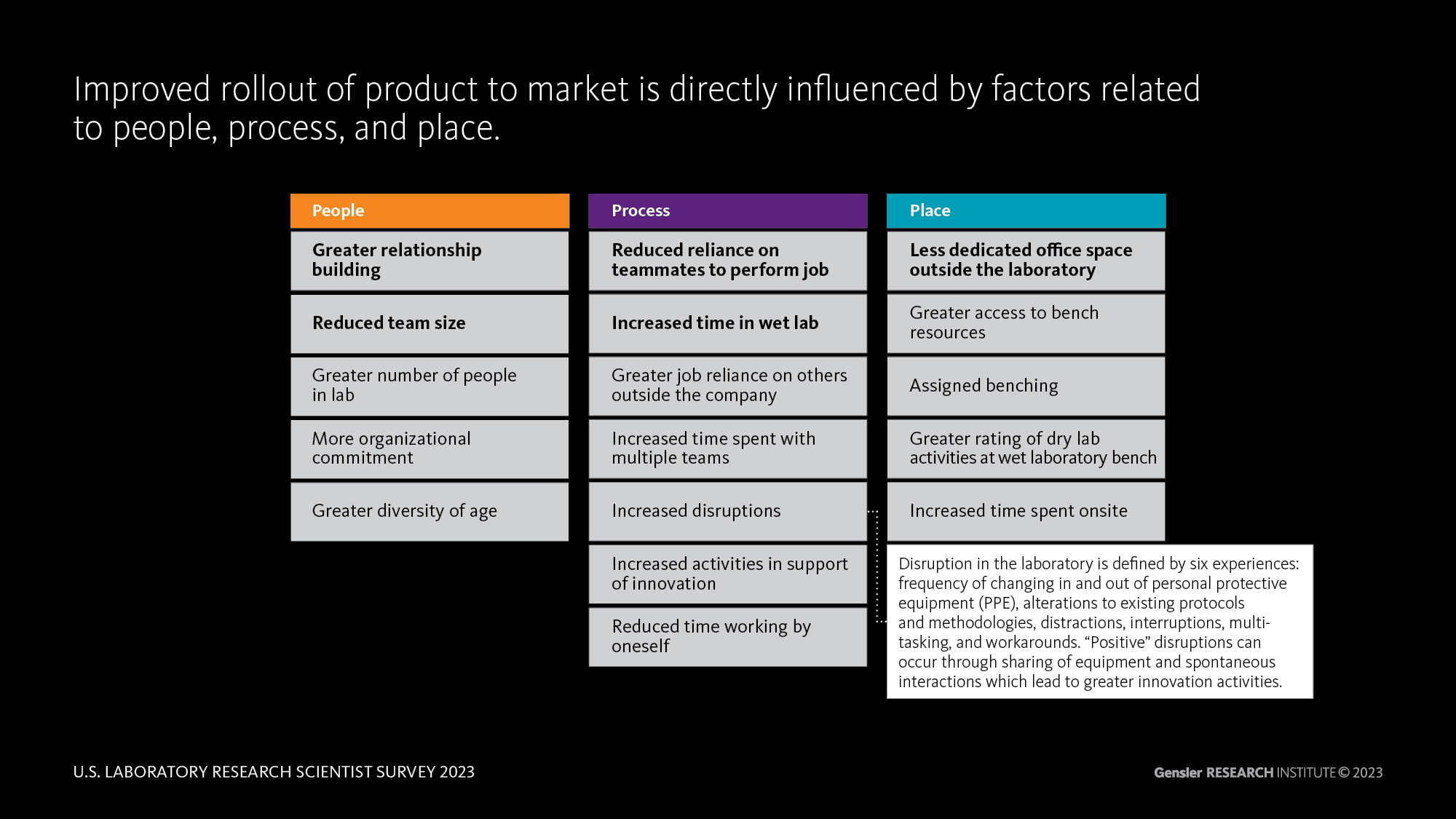 Improved rollout to market is directly influenced by factors related to people, process, and place.
The effective design of laboratory settings can improve a biomedical product's rollout to market by up to 38%. There are 18 factors identified in our analysis that contribute to a product's rollout to market. These factors are categorized by their relation to people, process, and place, emphasizing the importance of a holistic approach to laboratory design. Factors, such as relationship building, size of team, reliance on teammates, time spent in wet laboratories, and location of dedicated workspaces, have the biggest impact on the efficiency of a product's rollout to market.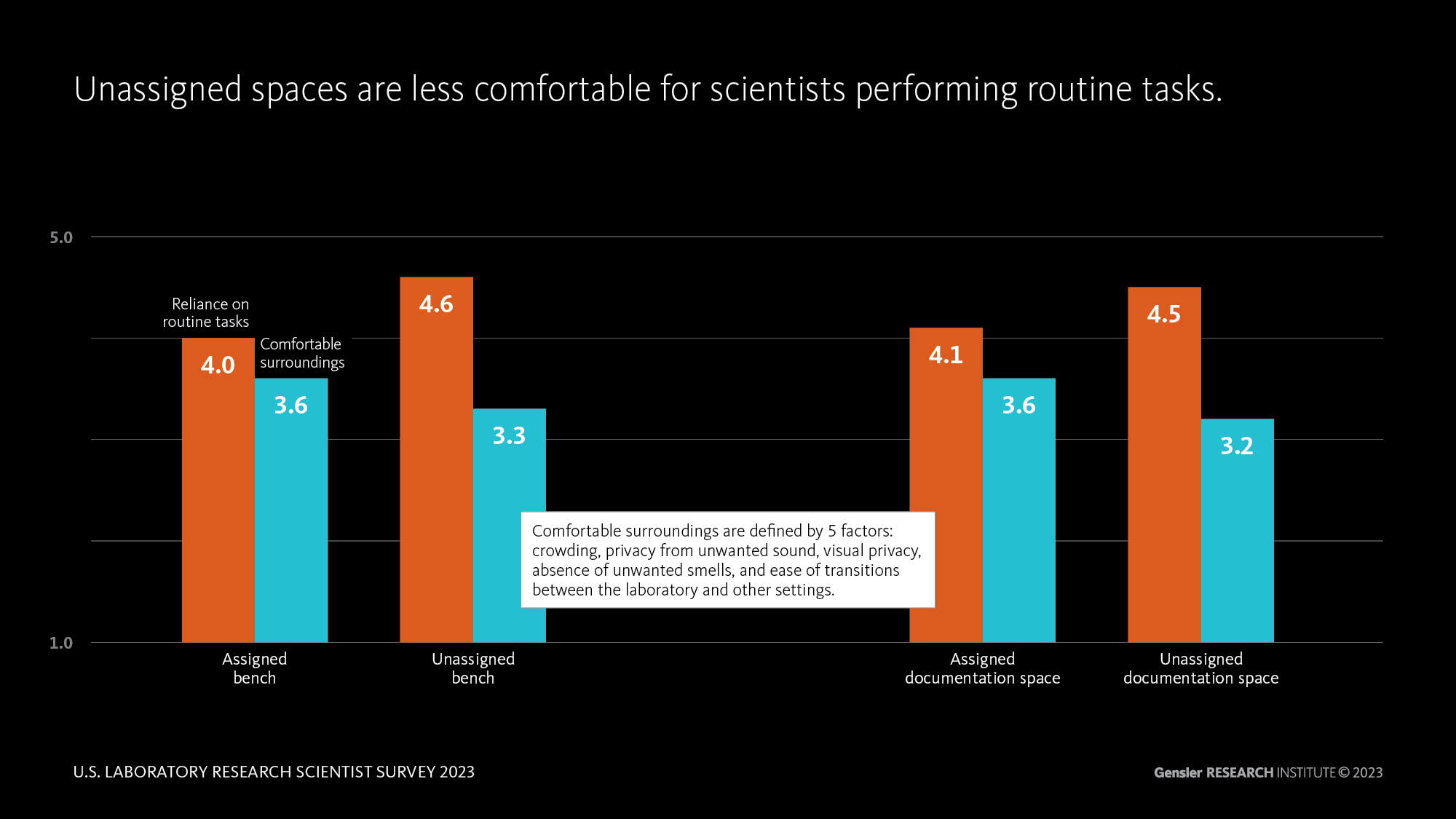 Unassigned spaces are less comfortable for performing routine tasks.
Research scientists heavily rely on unassigned benches and documentation spaces to perform routine tasks, yet scientists report that these spaces are uncomfortable to work in. This discomfort has negative downstream impacts on organizational pride and activities that support innovation. In comparison, scientists working in assigned work benches and documentation spaces report higher levels of comfort.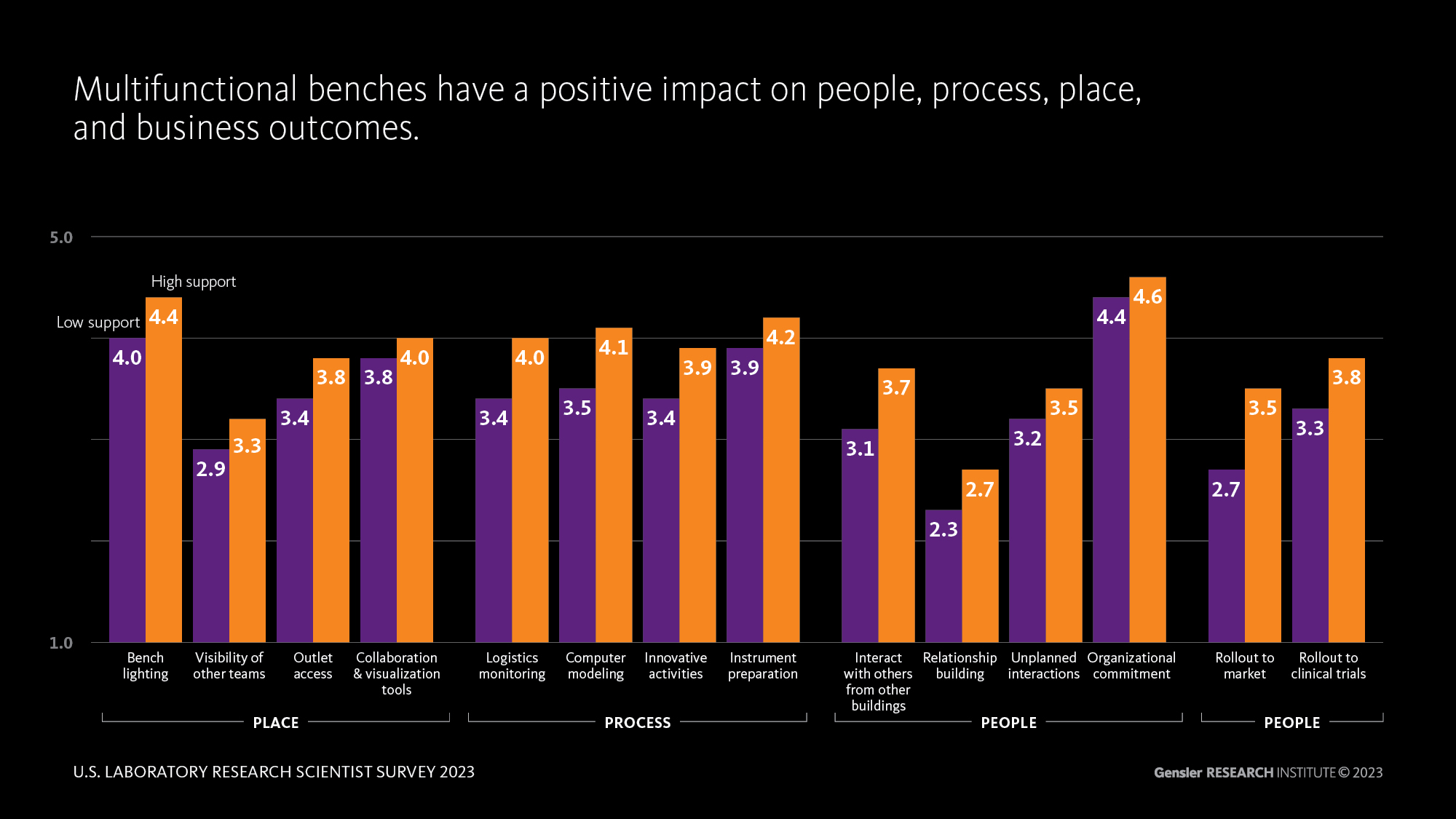 Multifunctional benching has a positive impact on people, process, place, and business outcomes.
Wet laboratory scientists working at multifunctional benches report more positive outcomes in their physical settings, processes, interactions, and business objectives. Multifunctional benches support both wet laboratory-based and dry laboratory-based activities, such as quantum computing and electronics. These highly adaptable workspaces can improve product to market, reduce time spent on routine tasks, and lead to greater relationship building.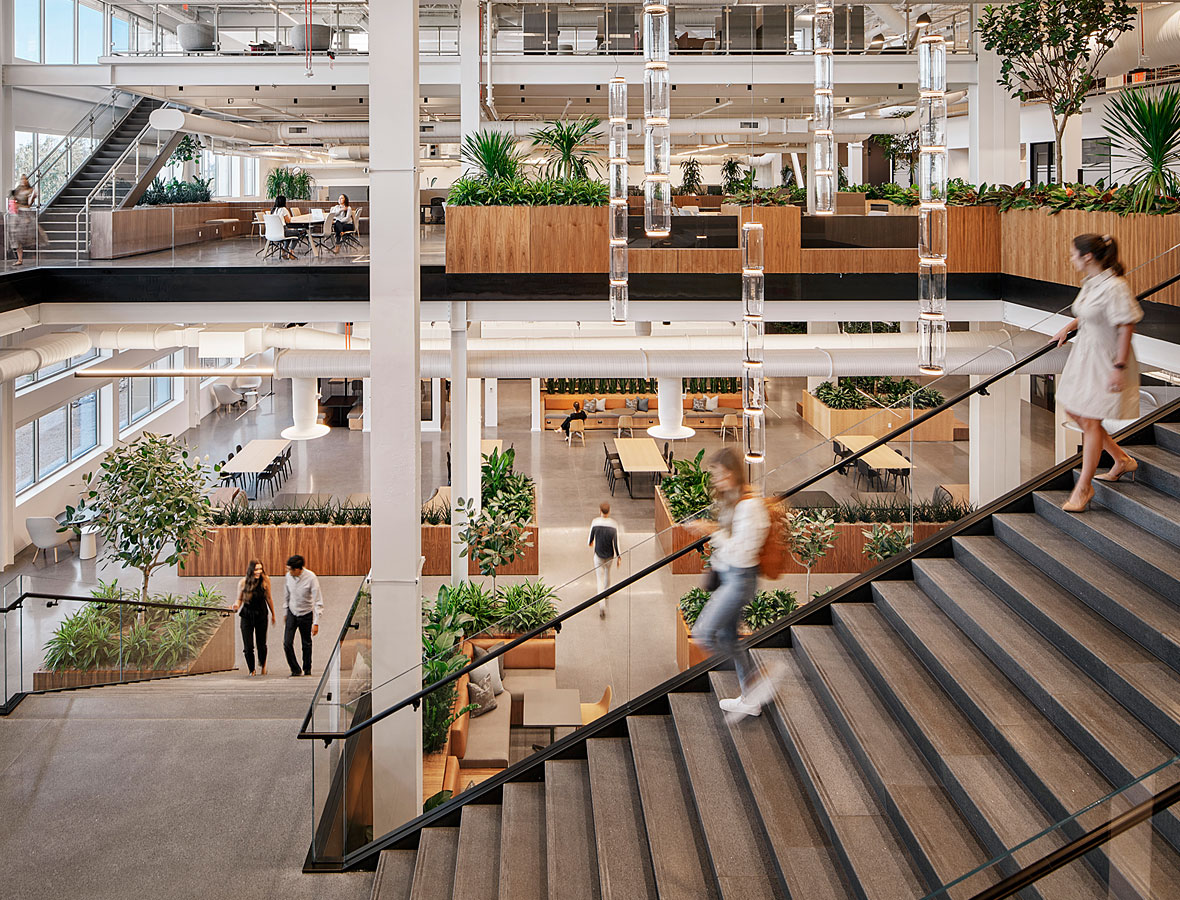 Workplace Performance Index
Interested in learning how your workplace is supporting workers and driving your business outcomes? Discover more with our WPIx.
U.S. Laboratory Research Scientist Survey Methodology
The Gensler Research Institute conducted an anonymous, computer-assisted telephone interview (CATI) survey of 492 U.S. biomedical laboratory-based research scientists between October 12, 2022, and November 18, 2022. Respondents were recruited by Qualtrics (a third-party research platform and provider). Survey respondents were sampled from commercial, government, institutional, and academic biomedical research organizations and represented a broad cross-section of demographics, including age, gender, education, research focus, job levels, and U.S. geographical locations. Survey respondents were required to be employed full-time, to work from a laboratory environment, excluding fully remote workers and those who do not work in laboratories. Given a lack of population data to guide sample size estimates, quota sampling with random selection was used for this research.