We surveyed workers in France about their work experiences as they returned to the workplace. As professionals navigate a changing world, they still prefer to be at the office — but with added flexibility.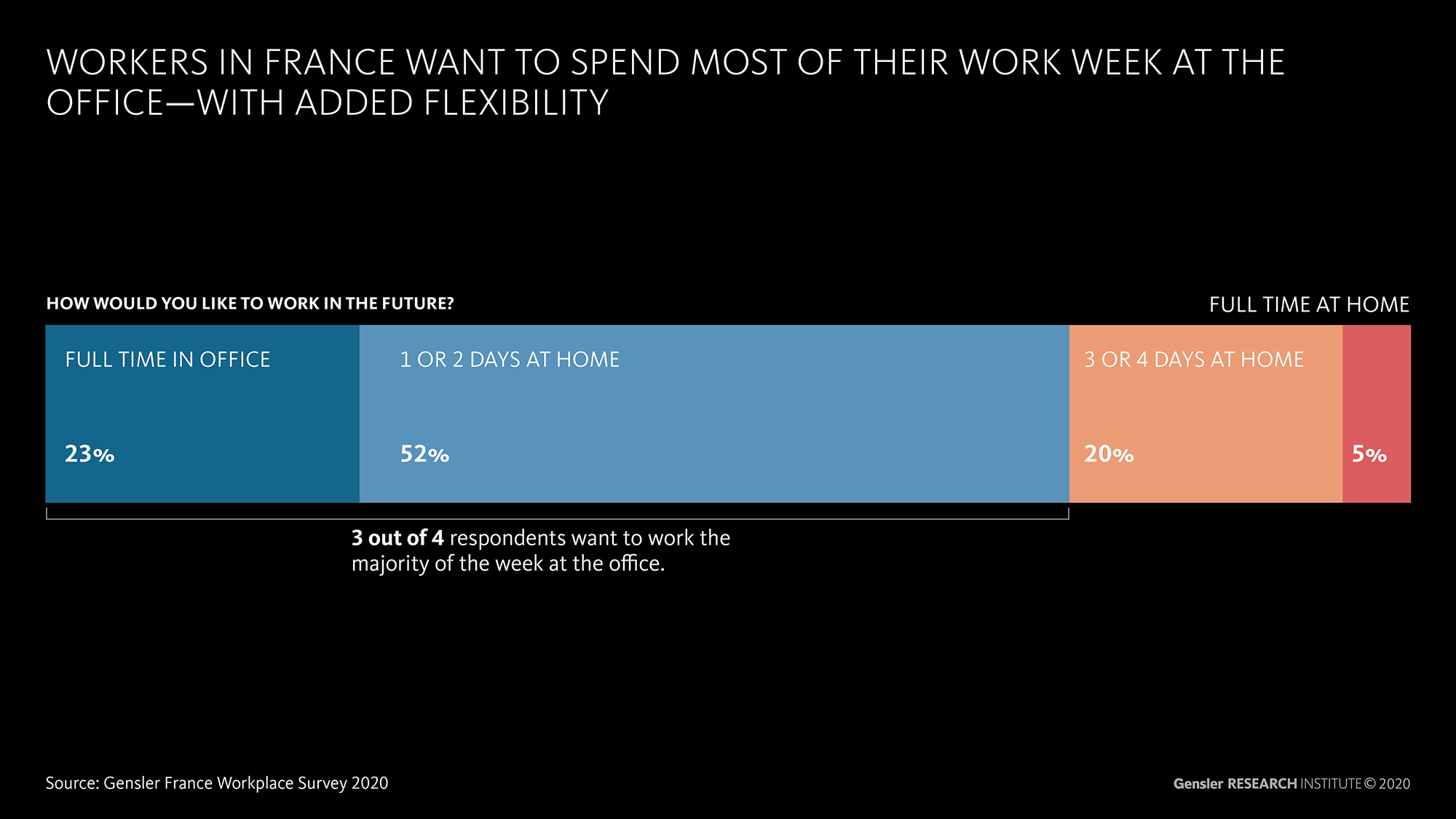 Workers in France want to spend the majority of their workweek at the office — with added flexibility.
Gensler's France Workplace Survey 2020 found that workers are not asking for a sweeping change to the status quo, but rather, for flexibility when they need it. Over half of workers in France would ideally like to spend one or two days at home during a typical workweek. Only one-quarter of workers in France would prefer to work from home during the majority of the week — signaling that the office is here to stay.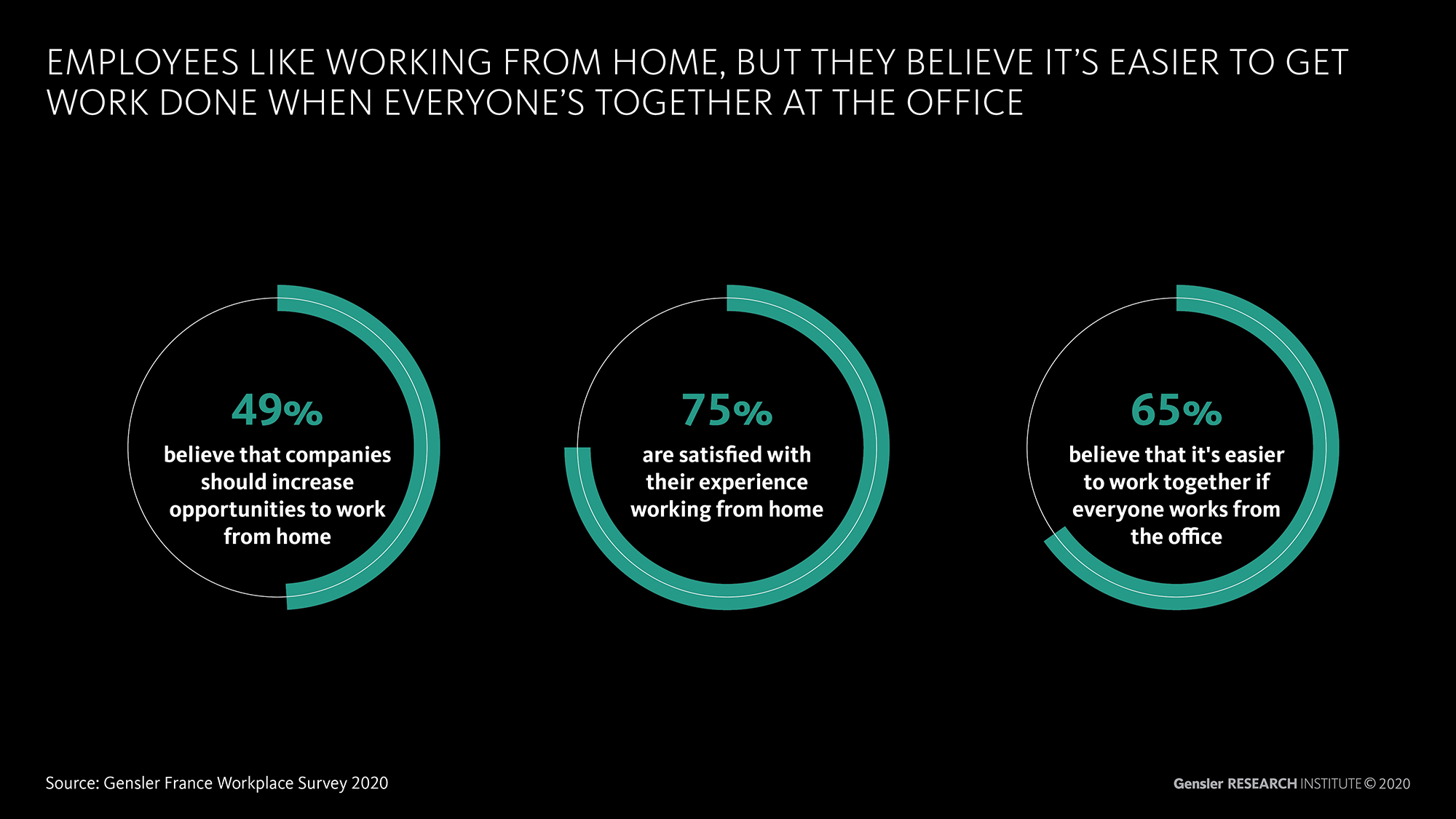 Employees in France like working from home, but they believe it's easier to get work done when everyone is together at the office.
The flexibility to work from home carries benefits that should be available to all workers. Nearly half of workers believe that their companies should increase opportunities to work from home, according to Gensler's latest France Workplace Survey. Our results indicate that while most are satisfied with their experience of working from home, the majority of French workers believe it's easier to collaborate if everyone is in the office together.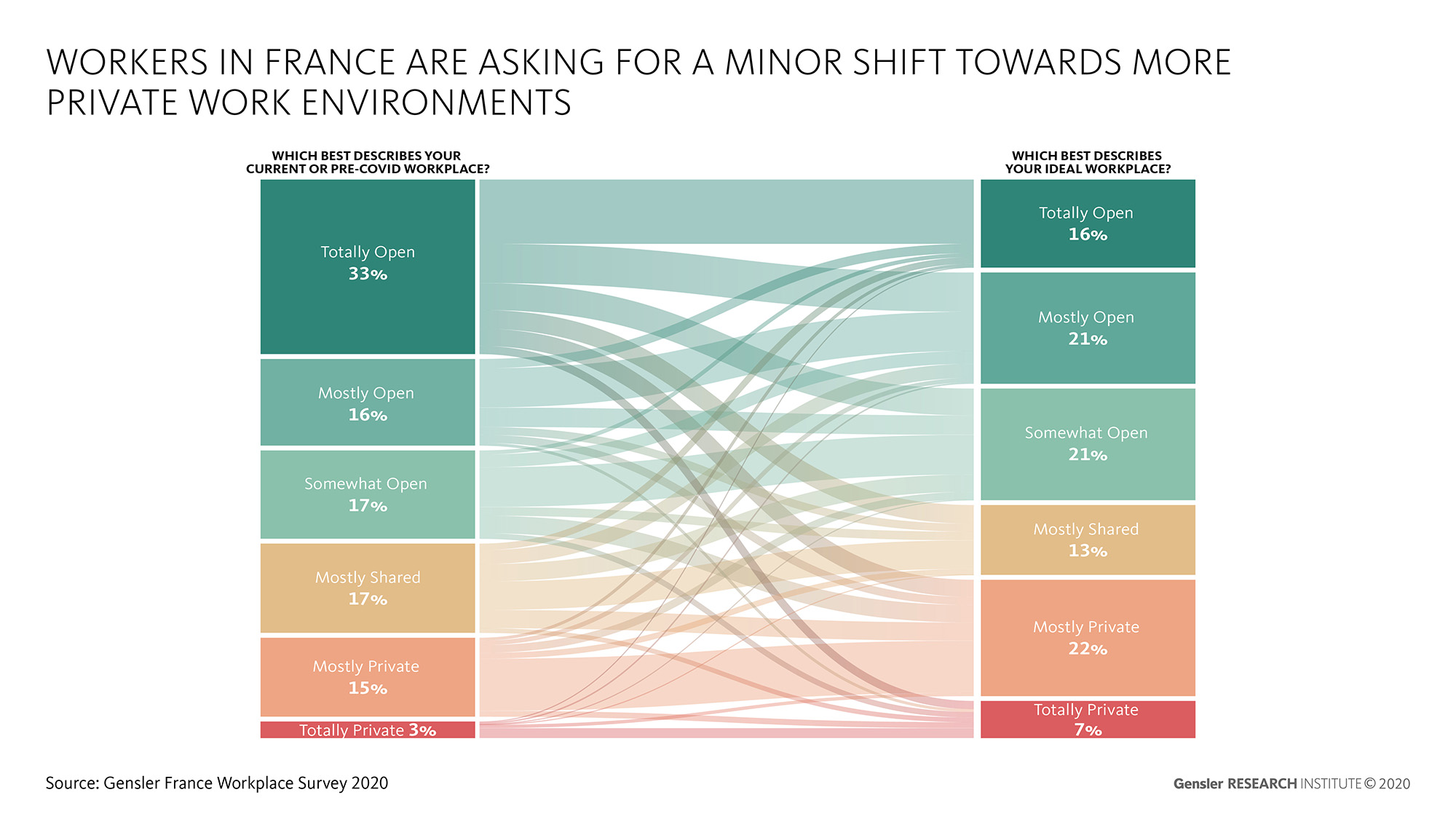 Professionals in France are asking for a minor shift towards more private work environments.
When compared to other global regions, France uniquely has no consensus on a preference for one type of work environment. However, most would prefer some degree of openness, ranging from mostly private to mostly open workspaces. And in line with findings across most global regions, workers are asking for more privacy at the office in the post-pandemic future workplace.
France Workplace Survey 2020 Methodology
The survey of 2,300 workers in France was conducted via an anonymous, panel-based survey from July 9 to August 24, 2020. Respondents were required to have worked in an office prior to COVID-19. Responses were distributed across eight industries and represent a wide range of seniority levels, roles, ages, and geographies across France.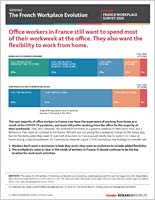 FRANCE WORKPLACE SURVEY 2020
GENSLER RESEARCH INSTITUTE
Download the full Gensler France Workplace Survey 2020 report to learn more about our findings on how the evolving future work model can offer office workers more flexibility while maintaining the connectivity and collaboration benefits that the physical workplace best delivers.