Envisioning a Future for USPS Real Estate
By Stella Donovan, John Ferns, Eric Bieber, Reid Brockmeier, John Cassidy, Shixa Patel, and Brooke Rho
How can we reimagine the US Postal Service's mission of connecting people to evolve with an aging real estate paradigm?
With locations in every community, the United States Postal Service (USPS) is the largest retailer in the nation. Averaging 2.7 billion visits a year and covering 100% of domestic addresses, USPS is uniquely positioned to shape the future of communities across America. However, commercial post offices have remained largely unchanged in the face of increased competition from distribution giants like Amazon and FedEx. Faced with an aging real estate portfolio, USPS must adapt its mission to a contemporary context in order to maintain its relevance in the community setting.
Our research teams in Gensler's Morristown and New York offices (in partnership with the Gensler Research Institute) studied how USPS institutions can be adapted and reused. USPS is currently exploring the idea of decoupling the retail and delivery functions of post offices. Consolidating delivery functions from local branches into one regional distribution center could save USPS roughly $1 billion per year. In addition to the financial benefits, this restructuring would free up an average of 230 square feet per carrier. We are exploring how this excess square footage could be used to help post offices transition from single-use spaces to multi-use community forums of the future.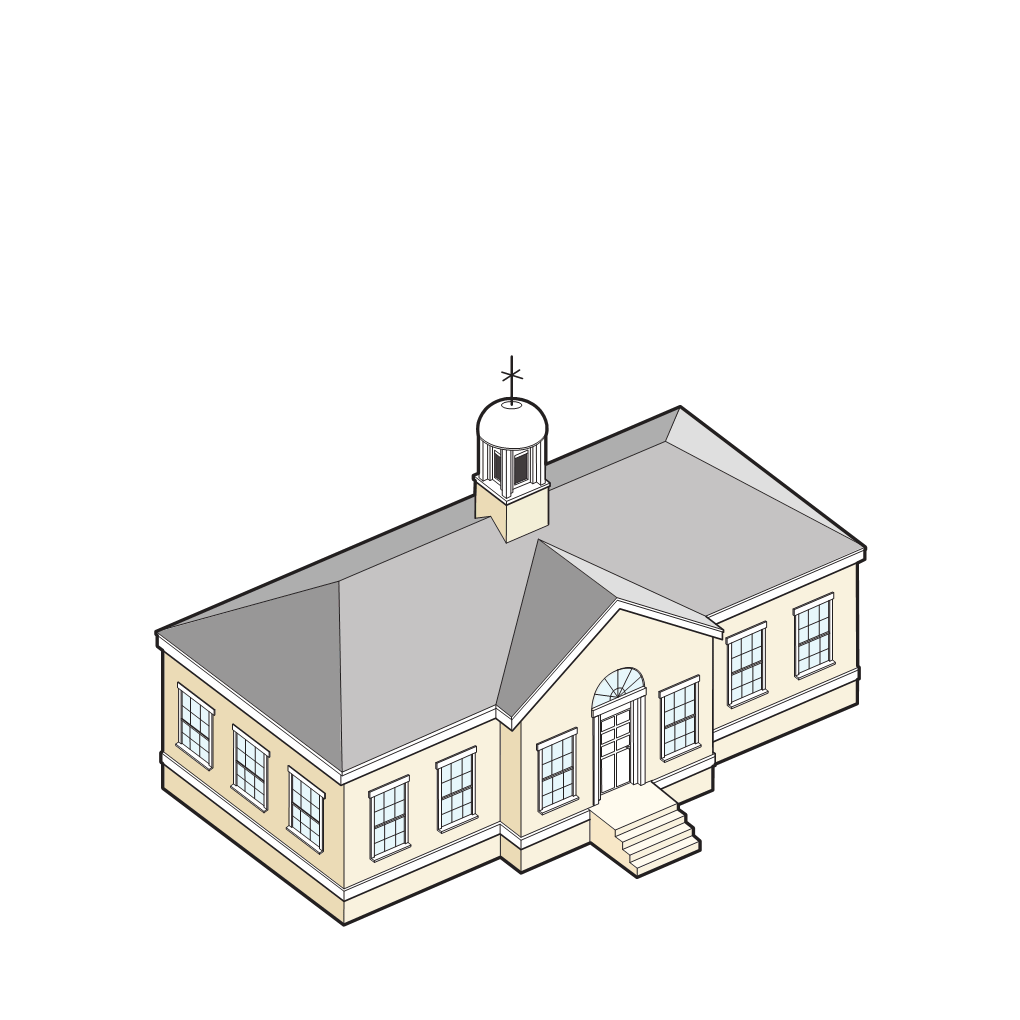 To understand how this new space could be used, we analyzed the form and function of three post office components: the lobby, the workroom, and the loading dock. The lobby is the public area for conducting postal business and connecting users to the greater postal network. Lobbies typically comprise 24% of total post office square footage. The work room is the area of the postal facility where employees handle, sort, and dispatch mail. On average, work rooms account for 55% of total post office square footage. Work rooms are at the heart of every post office, connecting the customer-facing lobby to the loading dock and distribution network. Finally, the loading dock connects the post office to its distribution network. Loading docks usually occupy about 11% of total post office square footage. This public, elevated space can allow for a number of different program styles.
We considered how to leverage the USPS network to deliver and distribute goods or services, and also identified social programs that would generate new foot traffic. Currently, we are conceptualizing a wide variety of community-responsive design solutions that existing post offices can support.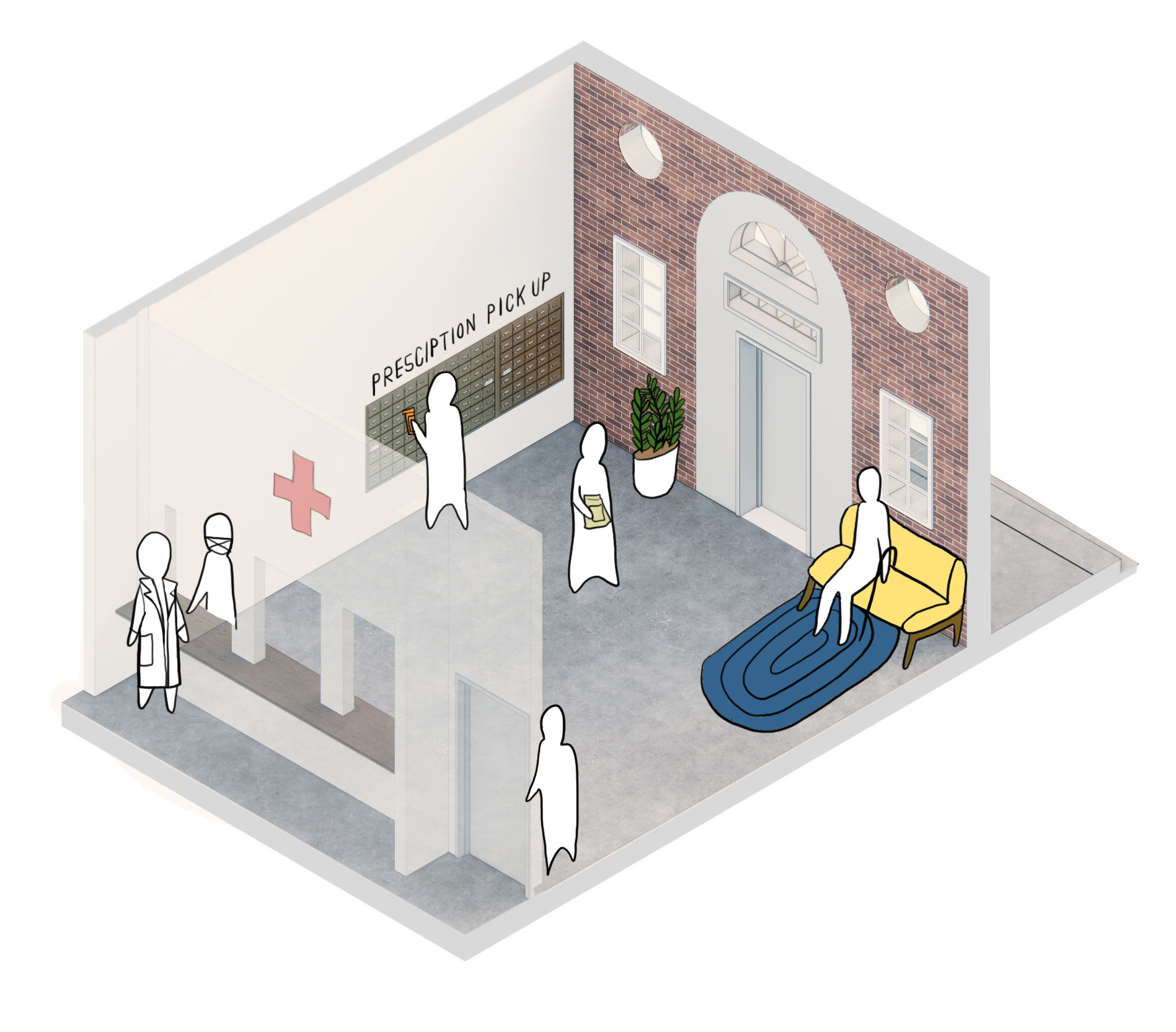 Already acting as centers of exchange, we found that lobbies could be reimagined as community care homes, local museums, co-working spaces, urban farm center & delivery systems, democratic banking, or marketplaces. Workrooms provide a mixture of public and private space that can support storage areas, business incubators, or community centers. Loading Docks can act as community porches, performance spaces, urban parks, vendor fronts, or micro-living apartments. Our architectural interventions will support inclusion for all while preserving the historic importance of these civic structures.
As we progress in our research, we will continue to evaluate the existing ecosystem between postal structures and their surrounding environments. Determining alternative programs that take into account differences in scale, context, and community needs will allow post offices to create a new experience for their local users. This evolves USPS's mission of connecting all people while preserving the unique history that was built into these structures across America.
For more information, download The Future of USPS Real Estate.