Shaping an Equitable Future With USPS
March 25, 2021 | By Stella Donovan, John Ferns, Eric Bieber, Reid Brockmeier, John Cassidy, and Brooke Rho
How can USPS use its unique position to facilitate equitable resource and knowledge distribution in communities across the United States?
We are currently living in unprecedented times. The COVID-19 pandemic has forced us, as a society, to adapt the ways in which we communicate with one another, the ways in which we shop, and even the ways in which we vote. This pandemic has revealed our increased need for local resources in communities, as well as our collective and increased reliance on logistic entities. We believe the opportunity to reach one's full potential is an inalienable right. If we define equity as providing each person the unique conditions to reach their full potential, then you may ask, how can the largest retailer in the country, the United States Postal Service (USPS), help create conditions to facilitate equity?
At its core, the United States Postal Service's mission is to facilitate the business, literary, and personal correspondence of the people. To make that mission achievable, the USPS has created a real estate footprint that can receive 2.7 billion average visits a year and a logistic network that reaches 100% of domestic addresses in the country.
Beyond the local presence and connectivity that USPS possesses, the company is limited in evolving its services to adapt with unprecedented times. Imagine if during the COVID-19 pandemic your local post office could act as a medical hotspot distributing vaccines, Personal Protective Equipment (PPE), and virus testing? During a natural disaster, the post office could act as a FEMA resource center. Or, in less extreme circumstances, the post office could function as a food bank, a farmers' market, or a community knowledge hub providing the community with everything from classes on financial literacy, to information on governmental aid, to food for families in need.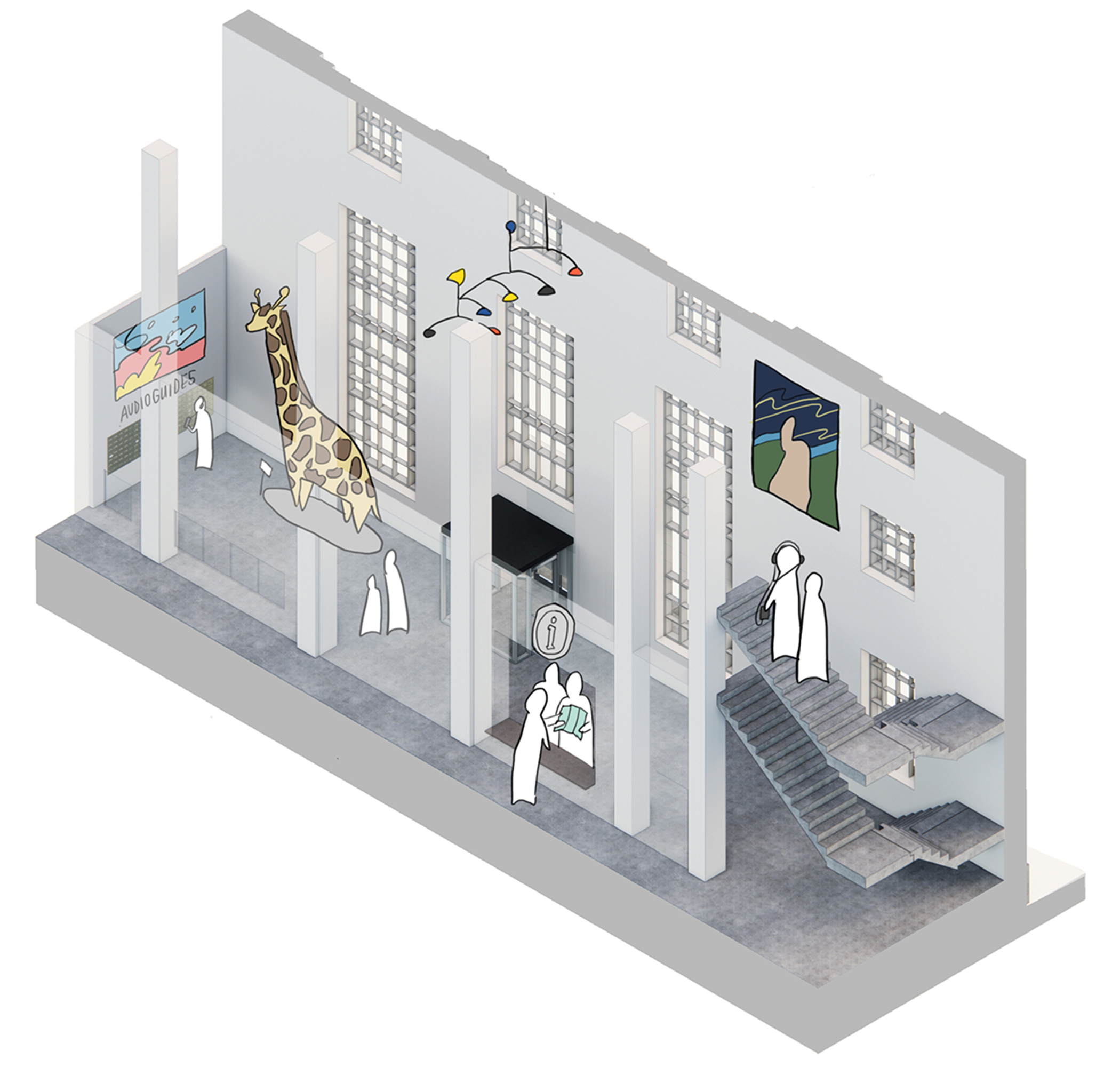 Currently, USPS is exploring ideas of decoupling retail and delivery functions of post offices. By centralizing functions of local post offices to larger distribution facilities, USPS could reduce space by 25-75% per facility. This space reduction opens up their real estate footprint for community-focused design solutions.
By repositioning USPS facilities, the possibilities are endless and could provide unique community-focused offerings. For instance, these facilities, with their large open floor spans or double height ceilings, provide great spaces for local ambulatory care clinics. In addition, by partnering with local nonprofits, these civic structures could act as senior living centers or affordable housing. By utilizing their logistical network, USPS could partner with food delivery systems and act as a vertical farming facility. By utilizing new technology, USPS could facilitate access to Wi-Fi in rural areas and promote spaces for incubators and makerspaces. Lastly, these facilities could offer community "experienced based" services that promote and facilitate community equity.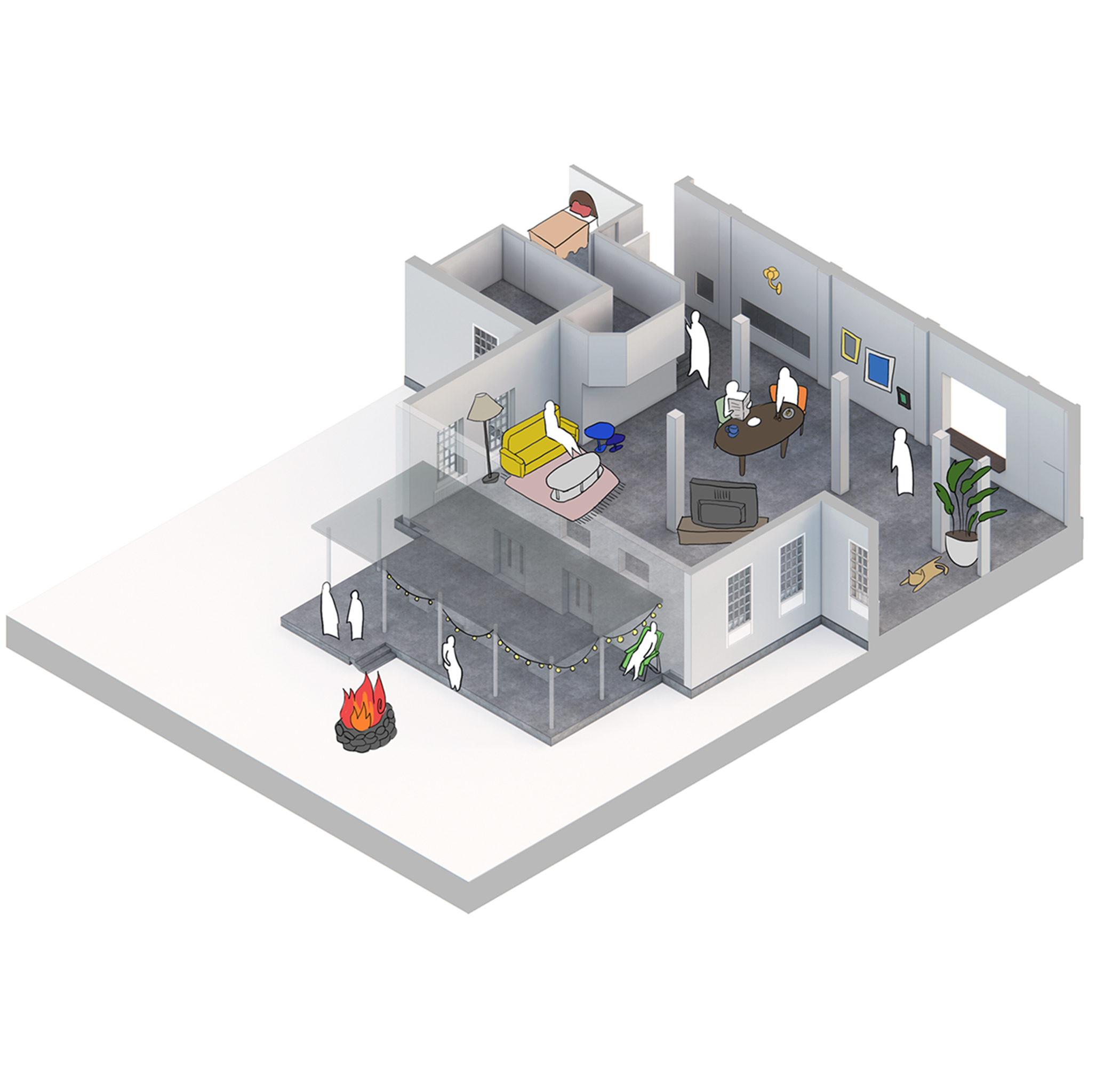 However, governmental policy has since limited the ability of the USPS to innovate as an organization, and the result is a quasi-governmental entity trying to stay afloat. The Postal Accountability & Enhancement Act of 2006 prohibited the USPS from providing any 'non-postal functions' to its customers, meaning the USPS can only offer traditional postal and parcel services. Some government officials have called for the revival of the Postal Savings System, yet policies in place don't allow the USPS the freedom to innovate its business model and provide supplemental services.
Policies in place, specifically the Postal Accountability & Enhancement Act 2006, must be reformed to allow the USPS to innovate and adapt to market forces, as any other private retailer would have the ability to do. We believe that postal policy reform would open a wealth of potential for the USPS and the communities in which it serves.
Post offices were designed to connect and serve their local communities. If equity means policy, people, and place working together to provide the unique resources for each person to achieve their full potential, we must create the conditions for the USPS and its architecture to achieve its full potential.
For more information, download The Future of USPS Real Estate: Part 2.
For media inquiries, email .