With architects and developers increasingly focused on using resources more responsibly, the adaptive reuse of existing buildings — particularly those with historic significance — has grown. At the heart of each adaptive reuse effort lies important issues around legacy, storytelling, and authenticity. To explore these ideas further, we sat down with two subject matter experts from Gensler's Chicago office: Todd Heiser, co-managing director, and Benjy Ward, firmwide director of Design Experience.
Gensler: Why are considerations around legacy key to adaptive reuse efforts?
Benjy Ward: Businesses and tenants are thinking differently than they have before about adaptive reuse spaces. Older buildings have become very attractive because they tend to have a certain amount of authentic space. And by that I mean things that are older tend to have a patina. They weren't made yesterday.
There's also this collective memory in cities. Just take Minneapolis. You had Dayton's Department Store there. It was the center of everything. It was literally the heart of the city. You went there for events, for your birthday, for Christmas. Everything happened at Dayton's. And it was the reason that people came downtown. Now we're breathing new life into it as a mixed-use development. And it's almost like we're connecting with another time and another generation. That's super interesting.
Todd Heiser: Also, in Chicago and New York and a lot of older cities, there is this amazing building stock that is renowned. And when you invest in the adaptive reuse of these buildings, you actually have the ability to create a city that is more diverse in its architecture. And that city only ends up being better because it actually has a blend of buildings from all styles.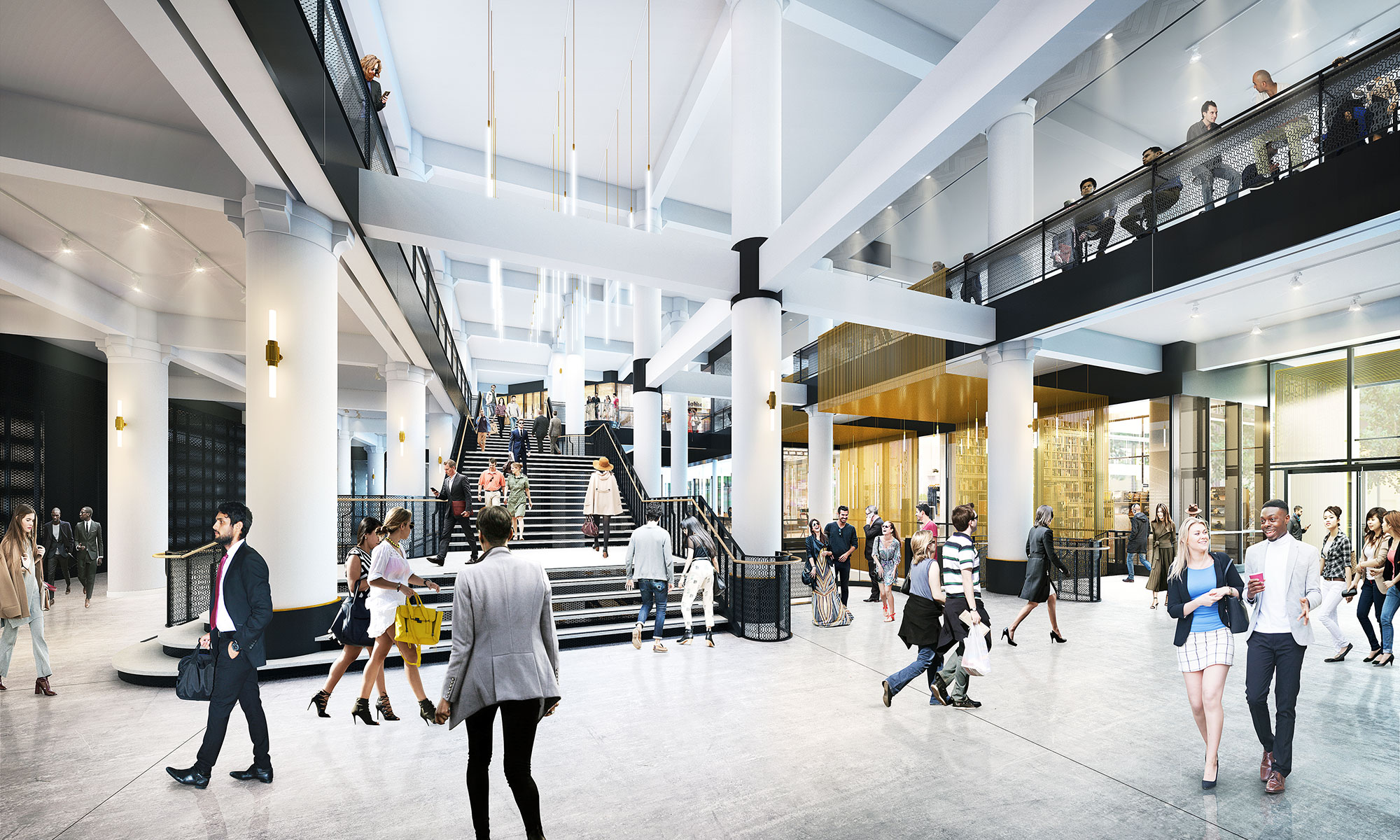 Gensler: You mentioned "authenticity," which has some challenges associated with it these days. How do you navigate the difficult terrain of authenticity?
BW: Authenticity to me feels like there's obviously a component of time. And you really need to have that time element, which relates to a culture and an epoch that you're trying to tap into.
TH: One thing that I think is interesting about this notion of adaptive reuse is that psychologically, people feel better about walking into a building that has some permanence within the fabric of the city, versus walking into a shiny new tower.
Older buildings have histories and stories. They're vessels for all these stories to exist.
Gensler: Why are certain types of businesses and younger demographics drawn to older buildings as workspaces?
TH: For so long, everyone wanted open workspace without columns. But now that people want workspace with a mix of environments — including enclosed, semi-closed, and open — these historic buildings, with their large floor plates and their column bays, have actually been conducive to creating this notion of work suites and zones throughout an office. Whereas before these things were viewed as deficits, they're now viewed as assets. The architectural character of these buildings — the high ceilings, the mix of finishes, the column capitals, even some of the inconsistent pieces — is a reminder of a previous era. These elements are actually things that are very desirable to certain kinds of tenants. And I think it's primarily because of a word that we just talked about, which is authenticity.
BW: All of these buildings have histories and stories. And the buildings are like vessels for all of these stories to exist. I think millennials and potentially Generation Z feel like that. It almost gives them a sense of purpose and a reason for being in that building.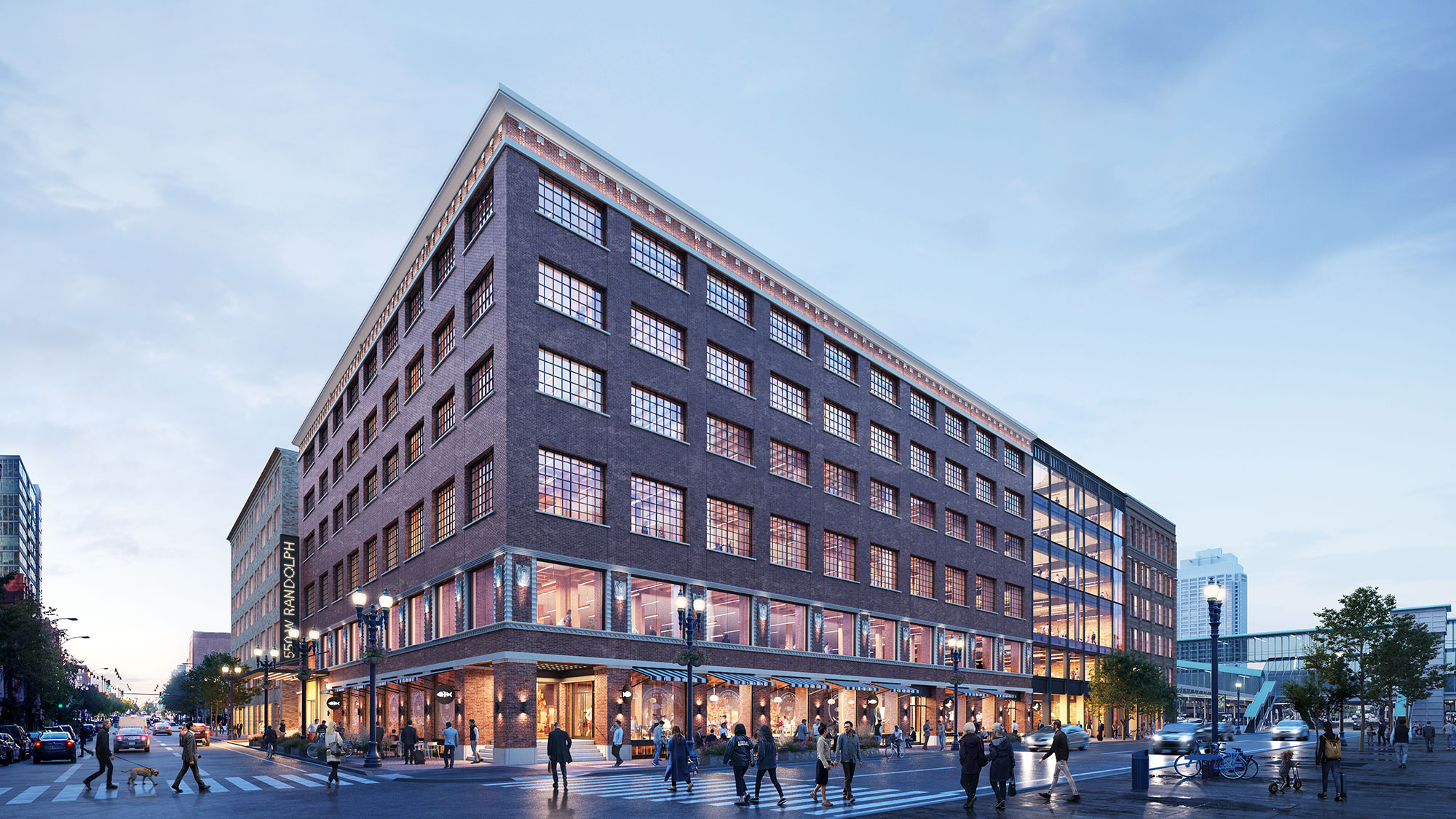 Gensler: We've talked about the upsides to reimagining buildings with historical character, but what are some of the challenges that come with them?
TH: Oftentimes, they don't have the appropriate amenities. They're kind of a mess to get through — they don't have modern elevators; they don't actually separate function in an appropriate way. When we think about the opportunity, they're architectural jewels — but sometimes just to architects. For tenants, they aren't always architectural jewels. You have to make them that way, and you have to give them the modern amenities that make them a desirable place to be. And I think it's often helpful to look at these things through the lens of what the worker wants.
BW: We're working on a project right now in Chicago called 550 West Randolph. That one is interesting because it's an old wood structure that used to be a warehouse for a pharmaceutical company. But because the floor plates in this building are small, the client wants to expand by creating an annex. So then you're reinvigorating the old building and bringing it back to something really wonderful. But you're also adding to it. At that point, you have to ask yourself: What does the new architecture look like? Does it need to conform to the old, or does it need to be something else? These are the questions we're exploring right now.
Gensler: How do you see adaptive reuse efforts impacting the future of cities?
TH: In a city like Chicago, we're only going to build so much. We have a stock of great buildings. And I think for architects it actually requires us to think about our strategy and how we approach our work. In the years ahead, we really need to think about how we can create compelling experiences within the existing architectural fabric of a city. We're going to have to ask ourselves how we can make places that already exist fit today's and tomorrow's needs.