Navigating a Fast-Changing Economy With a Workplace That Reinforces Purpose and Transparency
December 02, 2020 | By Corina Ocanto
The past few months have shaken up the economic landscape. The disruption of daily life has created challenging times for many companies. While certainly not the first or last period of hardship we will face, this one feels different. Companies with the foresight and ability to pivot during this time are investing in their people and their workplace to ensure that resiliency carries on post-COVID and they are able to weather the next downturn.
At the Miami headquarters of City National Bank of Florida, a recent workplace renovation takes what we've learned during this downturn and uses the opportunity to build resilience into the organization while also adding transparency and reinforcing the bank's purpose.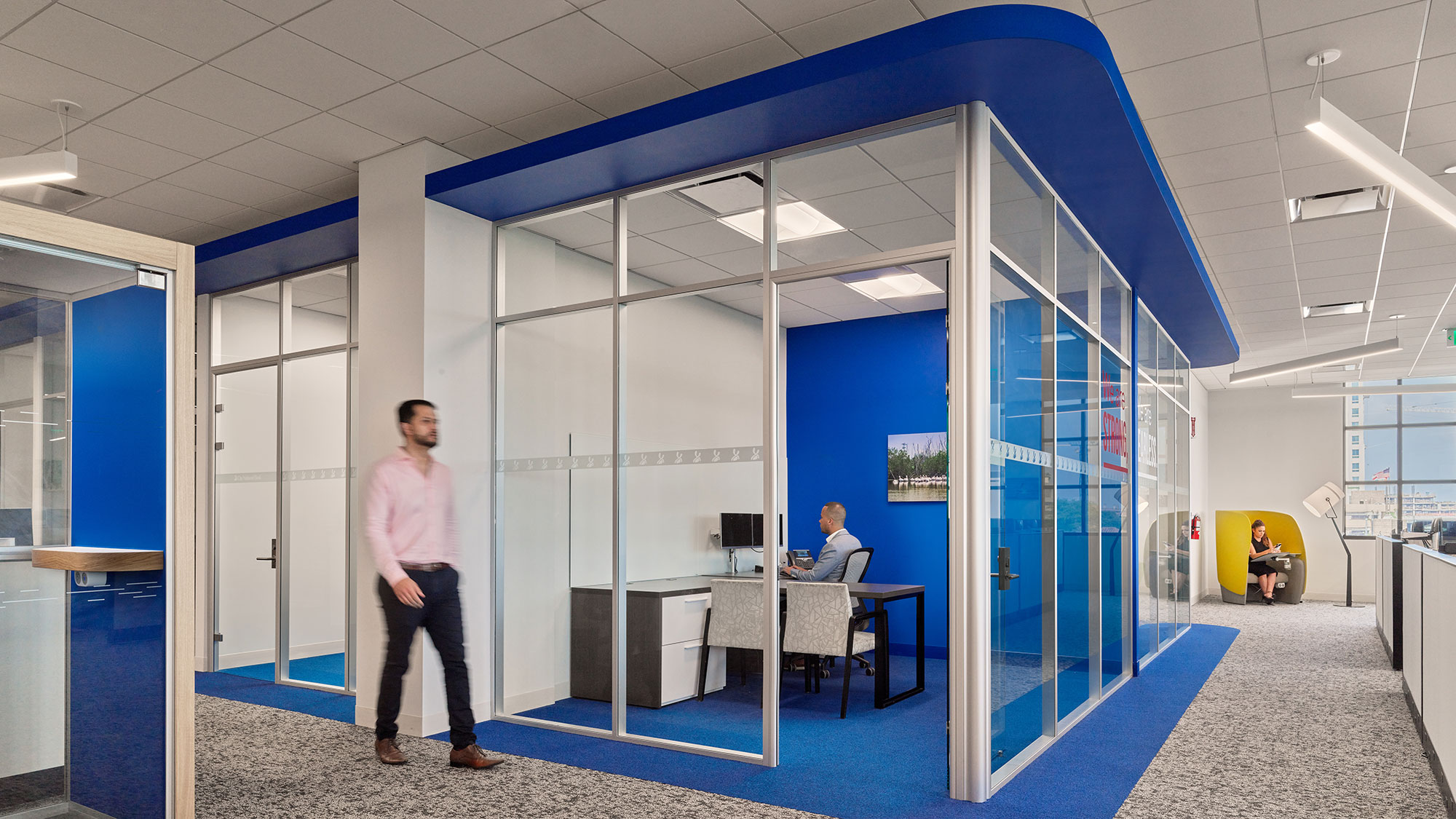 Transparency
Consumers seek safe havens for their financial assets during periods of economic trouble. But what does that mean for an employee and their relationship with their organization? It means creating genuine engagement between staff and leadership. We can rethink the concepts of executive floors and suites to be more inclusive. Management and teams can coexist, accelerating decision making and providing speed to market.
This notion has existed in the tech world for years and is now permeating other industries. With tech increasingly becoming the main form of interaction between institution and consumer — a trend only accelerated by COVID — it naturally makes sense for firms like City National Bank (CNB) to operate in this way to keep up. This flattening of the hierarchy is helping transform organizations and sparking even greater access to leadership.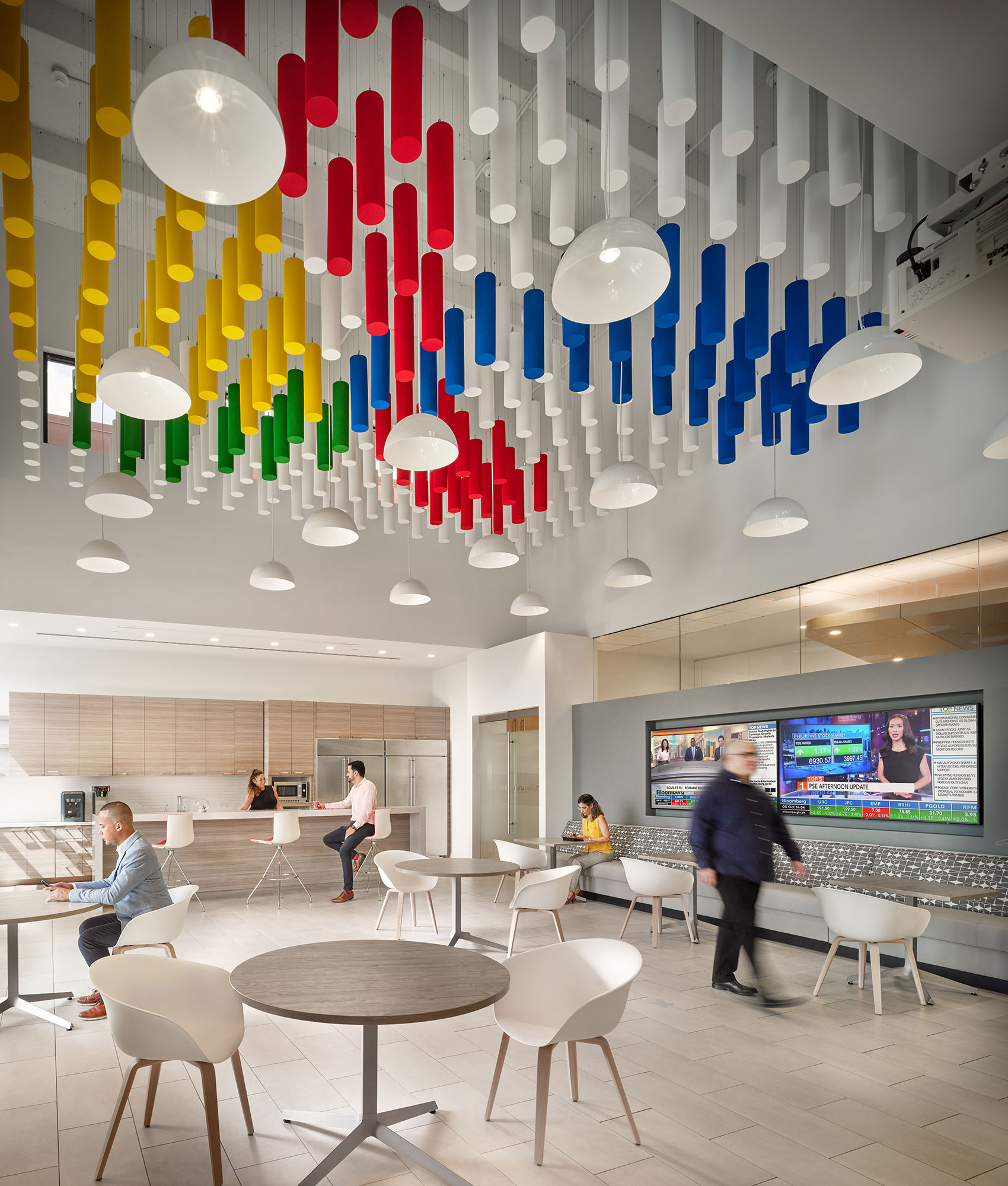 Reinforcement of purpose
The work-from-home movement in the wake of COVID has disbanded teams. Communicating a shared sense of unified mission, vision, and values has been difficult. Gensler's Work From Home Survey has shown this to be one of the primary reasons that employees want to go back to the office. Just as an individual's home speaks to a person's character, an organization's workplace coveys their purpose. In the face of turbulent times, a regional bank can be a beacon of light, hope, and optimism — projecting not only outward to consumers, but also internally to their teams. They must ensure their workplaces mirror these characteristics. Brand and environmental messaging are also layered on to reinforce these core values.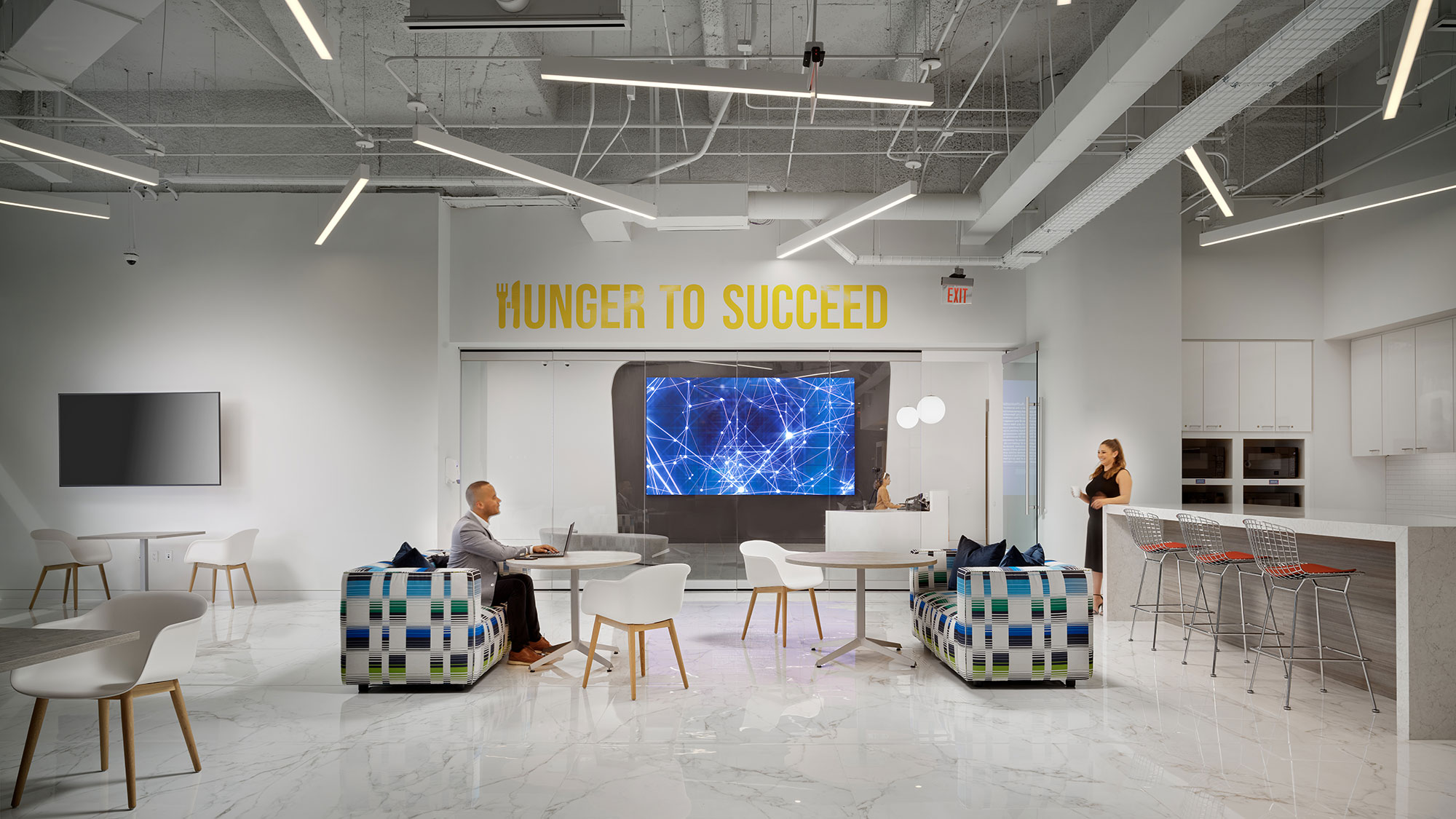 City National Bank of Florida is an example of taking this approach to heart. As Florida's fastest growing bank, their leadership saw an opportunity to create a workplace that conveyed its mission to be the iconic Florida community bank, trusted and admired by its clients and renowned for its people-centric culture. Creating a space that is uniquely CNB, organic forms in bold pops of color float in an open workplace bathed in light and views. The workplace becomes an energizing space where operational needs are optimized in a thriving, vibrant culture, and will help them navigate challenges that may lie ahead.
For media inquiries, email .