Banks in Beta Mode: Repositioning a Place in the Community
September 29, 2020 | By Lisa Weeks, Adam Phillips, Lena Kitson
One of the impacts of the COVID pandemic is that our Main Streets stand empty as our lifestyle essentials and retail needs have moved online. This digital disruption was already occurring pre-COVID, but it has accelerated during the health crisis. Most people have no reason to leave the house to do things that were once a basic part of life such as going to the bank or visiting the grocery store. Digital tools and delivery services are making it easier for us to do what we need to do at home.
Nevertheless, some of life's needs are easily navigated through physical and in-person interactions, especially for older generations. For banking in particular, there are still certain tasks that may be easier for some to accomplish at a physical bank such as purchasing a house or getting a loan to start a personal business. Some customers still rely on those important, if only occasional, visits to their bank.
Even so, it's clear that the volume and frequency of those trips have changed, perhaps for good. The question now is, what new role can physical banks play in the community? We have an opportunity to leverage many of these buildings' prime locations and reposition banks to help strengthen our communities.
The Transformation of the Industry
The physical presence of the bank on the High Street, Main Street, or City Center has worn many hats over the years as the banking industry has gone through numerous transformations since the later half of the 20th century. The digitization of operations is the most recent, and this has had a tremendous impact on banking real estate.
As retail banks have adopted innovative digital tools, services, and products, real estate requirements have shrunk as a result. Often the footprint for much of this real estate sits on active, bustling sections of Main Streets and High Streets across the world. Many are adjacent to prominent places like the post office or are housed inside historic downtown buildings.
How can this prime real estate be optimized or repurposed?
While there are ample possibilities to redefine the banking experience to meet today's needs and consumer behaviors, here are three relevant and timely solutions to help banks foster stronger connections with clients and communities.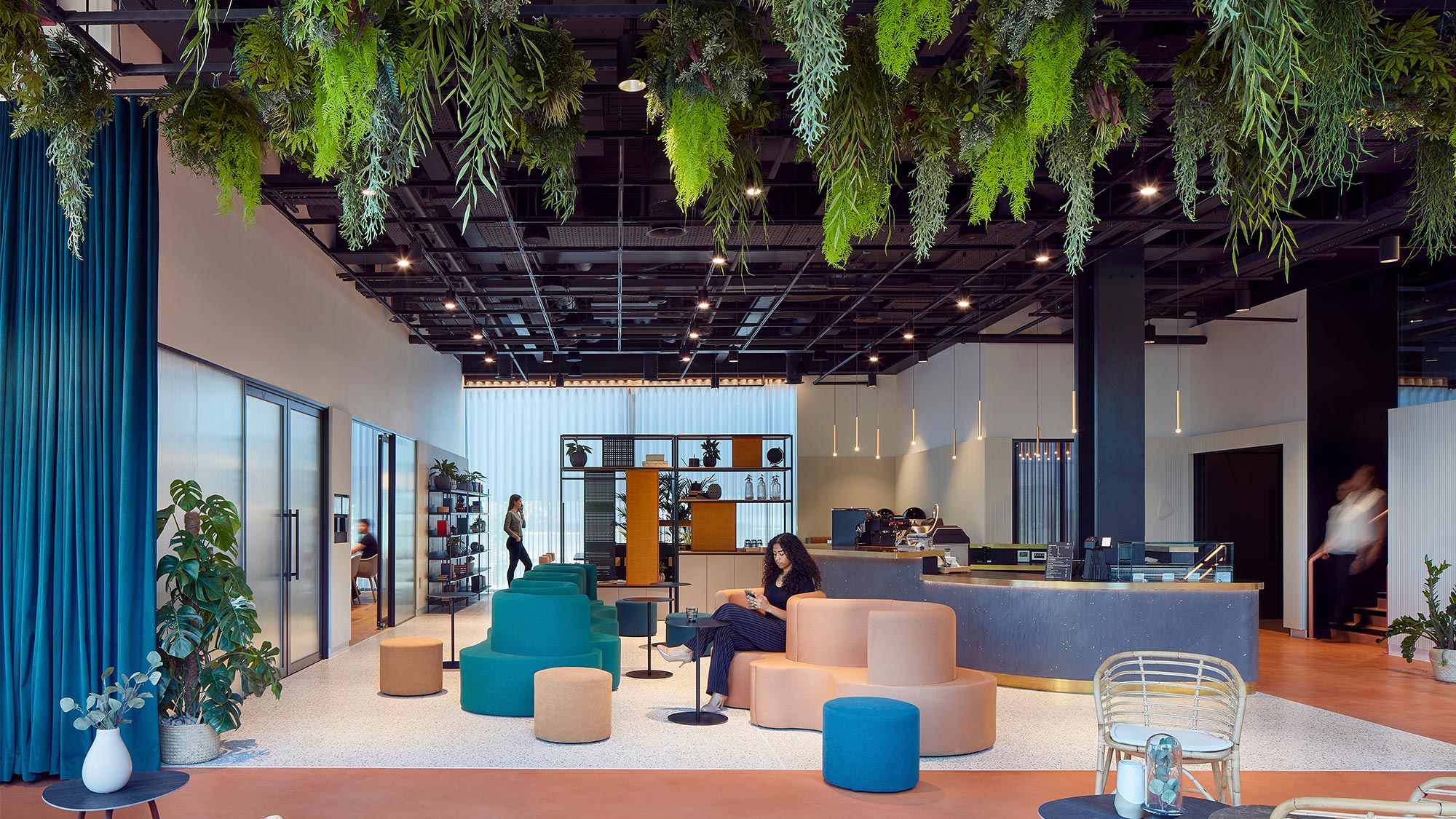 1. Banks as Community Centers and Workspaces
What if banks could evolve into community agents? They could fill the gaps with existing unused real estate by providing both amenity spaces for community interactions and alternative working spaces, away from the workplace and the home office.
Existing floorspace in centrally situated banks could be used in new ways to support local businesses such as hosting a farmers' market, a start-up food merchant, a flower shop, a local donut baker's stand, or a pop-up retail offering.
We are currently working with several clients who are reviewing the repositioning of their banking sites and evaluating the prospect of reframing the bank as this kind of community role model.
Implementing the changes needed to support these new activities would be an easy shift due to existing infrastructure and primary locations. In some cases, existing banks would require only minor cosmetic and furniture updates to accommodate new requirements. The conversions can be a quick and streamlined process that can provide bank brands with the benefits of enhancing employee satisfaction and boosting community engagement.
These repositioning approaches can also reinvigorate a bank's brand with a future focus on being a trusted advisor to individual customers and valued member of the community.
2. The Bank as a Members Club
The bank model could also be updated to include members-only club benefits and an equitable sense of community among people who live and bank in the same area.
The bank could become an exclusive social network that fosters connections with an inclusive lens by gathering a diverse range of members, from young professionals to small business owners to business leaders.
This type of networking could even aim to mimic accelerator culture with options to source crowdfunding or venture capitalist support to help grow member businesses as a community incubator.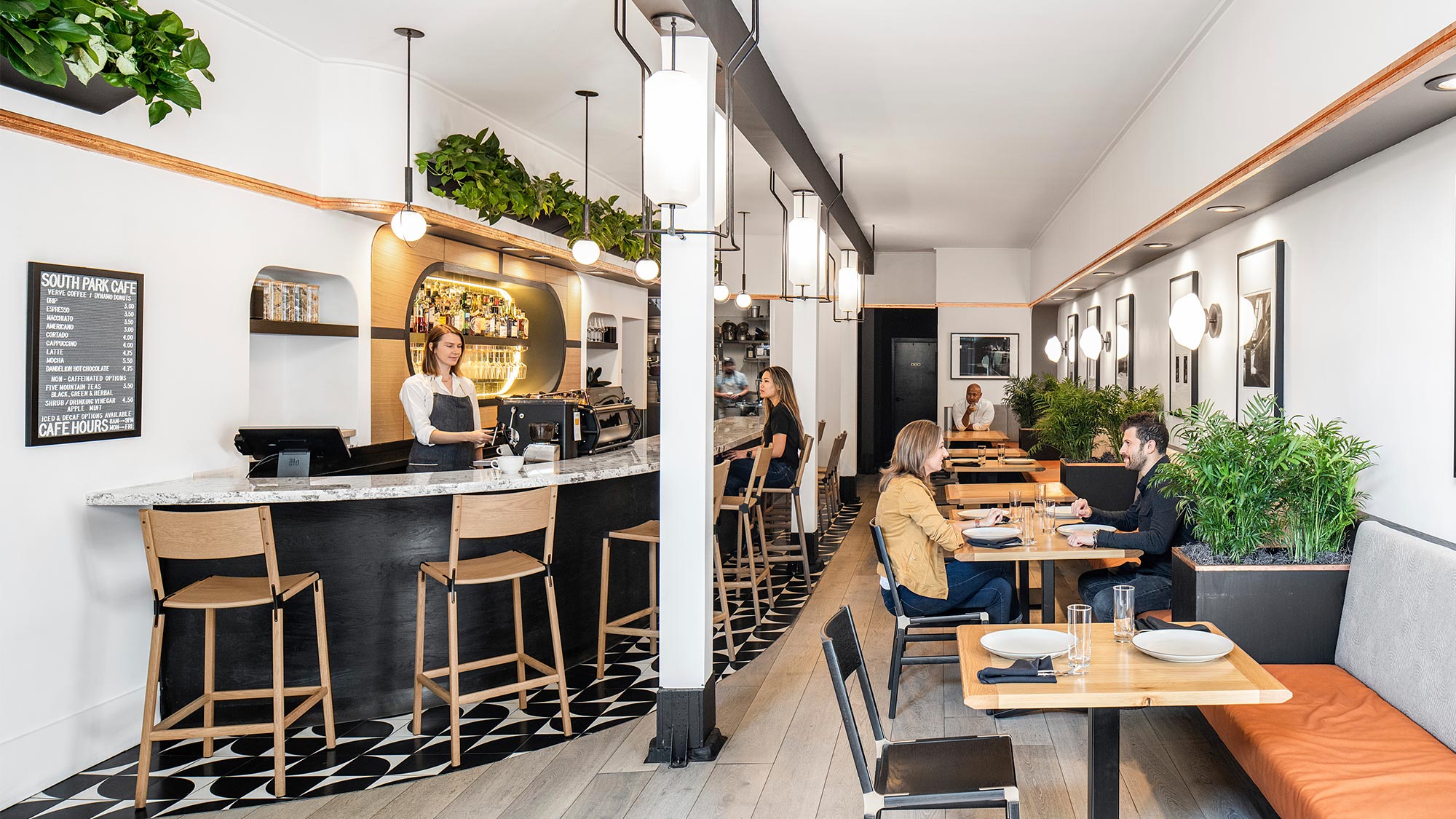 3. The Bank as Your Desk Away from Home and Office Away from the Office
As more companies consider adopting some version of remote working for the long-term, banks can serve a new role for customers by repositioning underutilized space to create areas for focused work.
This would offer another incentive for clients to come into the bank, and also give them a chance to break away from their work-from-home set-ups, which are often less than ideal, or save them a commute to the company's offices.
This could be particularly important for cities. Some of our financial services clients are in the process of re-evaluating their overall real estate portfolios and are considering rethinking their commitments in city centers.
The "hub and spoke" model for workplace spaces is attracting attention, especially in the tech and fintech industries. Underutilized space in banks could function as co-working spaces for those looking to establish smaller satellite offices in emerging markets for clients. This adds an incentive for customers to come into the bank and take care of business while also providing a perk for being loyal customers.
Banks could also help increase equity in the community with this idea. Dedicated co-working spaces could level the playing field for those working from home by offering a distraction-free work setting with reliable WiFi for suburban and rural clients who are eager to avoid commuting to the city office but want to avoid the personal distractions that come with working from home.
Co-working space could also be offered to students and community members for quiet study time as they prepare for taking a standardized test or applying for a job. This drives home the message that the bank is a community asset space that supports people investing in their futures at every stage in life.
There is no one-size-fits-all solution for reimagining the next evolution of physical banking locations. However, we believe that the banks that have long anchored our Main Streets, High Streets, and City Centers could continue to act as important community resources and equitable destinations. With some major banks already returning to the office with hybrid in-person/remote working models and planning to do so as their long-term strategies, it's an opportune time for bank brands to re-evaluate their portfolios and re-distribute and reinvest for the long-term benefit of their local communities.
For media inquiries, email .