China's Honor Life Store Shows How Retail Design Acts as a Cultural and Brand Lens
November 11, 2022 | By Michael Green
Just as in the rest of the world, the optimal retail experience in China is a societal lens on what is important to people and how cultural values are changing. As stores need to rapidly adapt to changing consumer moods, so too do the designs that activate their experiences, while still fulfilling the unique and specific needs of each brand.
Here in China, the recently completed Honor Life Store, located on a historic pedestrian street in Taiyuan, encapsulates this idea of retail design as a cultural and brand lens. A collaborative effort between Honor (the largest smartphone brand in China by sales volume) and Gensler, this immersive, experiential retail format is designed to showcase the possibilities that Honor's technology enables.
Be Authentic: Spaces as an Extension of Brand Values
Consumers today are highly specific on the brands they choose to purchase from, especially in goods that are highly visible to others, such as consumer technology, fashion, and automotives. Brands selling these products need to express their values of sustainability, social consciousness, and forward-thinking in an all-encompassing way. Whether this is in the way a brand approaches a fleet strategy or a specific retail space, the message must resonate with the consumer in a clear and self-evident manner.
In the Honor Life Store, this is expressed through a minimal material palette that highlights product features while disguising the rich and deep technology that enhances the space. Tech innovation, product design, and service are brought to the forefront, while frivolous details are abandoned in favor of a human-centered approach; this is all in clear alignment with the values that Honor holds as integral to maintaining a prominent position in the China market.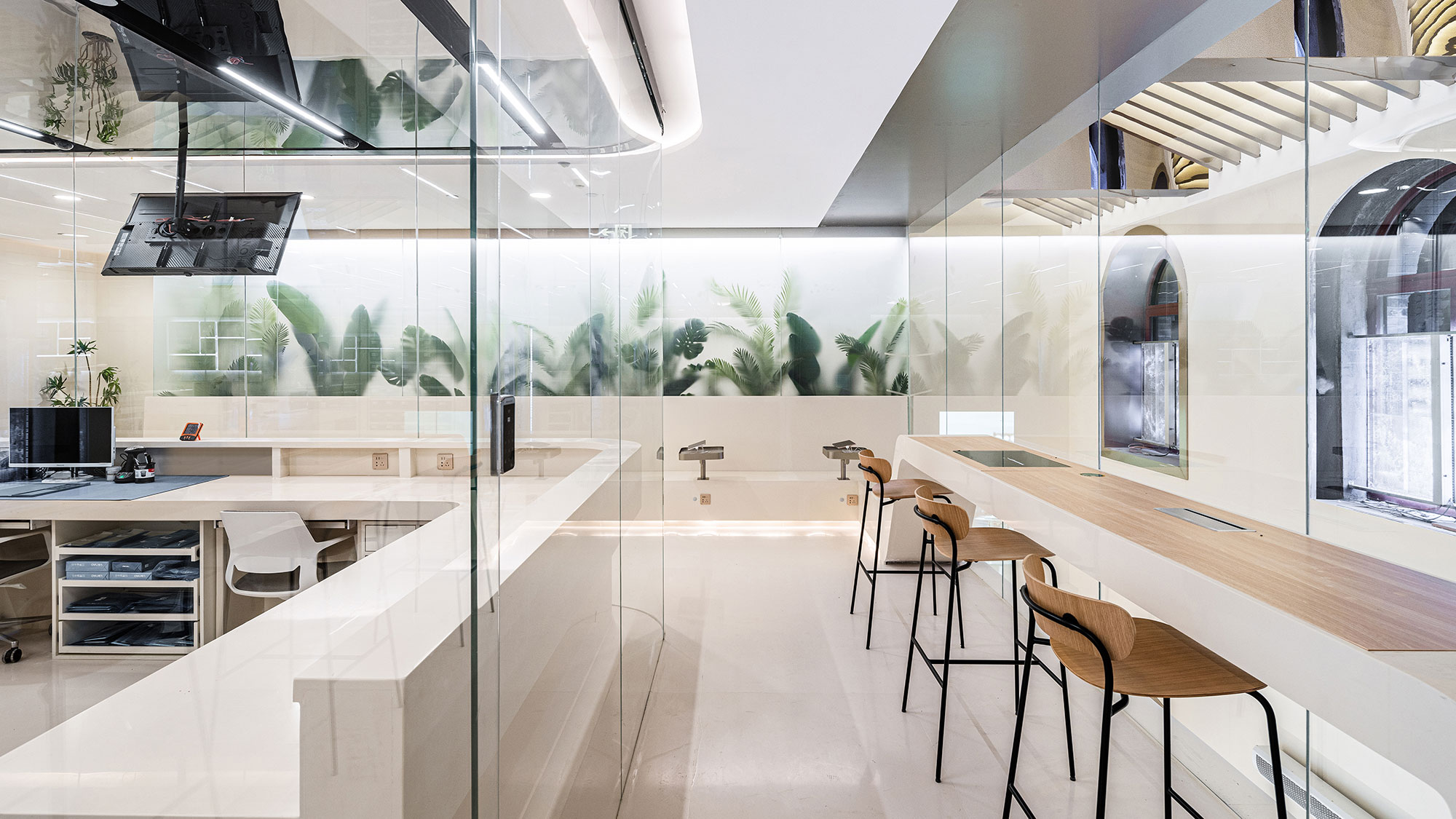 Building Consumer Trust: Leave It All Bare
Gensler and Honor collaborated to design a space fully dedicated to building consumer trust. In today's market, brands need to be able to deliver on what they promise. Part of this is achieved in transparency of service: allowing consumers to see the inner workings of a brand, allowing them to build a sense of loyalty and trust, and breeding a desire to come back again and again. This store achieved this by bringing the service center on the second-floor front and center. By letting consumers see every step of the process, customers can see that Honor stands by its values of quality service and quality products.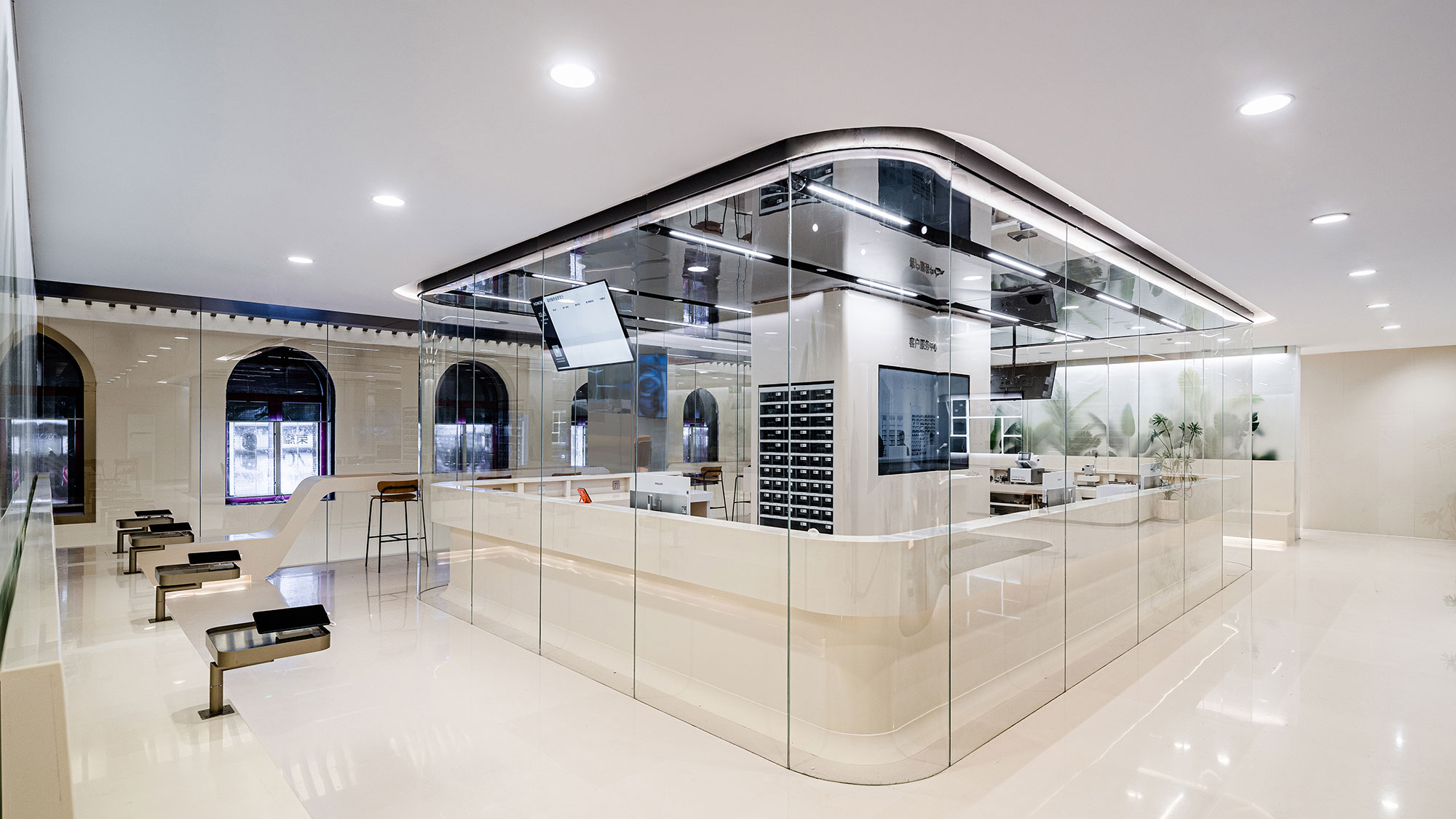 Brand for Brand: Never Just a Sales Space
A rising trend that we've seen across all retail formats is a desire to abandon the pure focus on sales figures. With online sales perpetually increasing, physical retail is free to take on the role of brand-building. A diverse fleet strategy is seen as a tool to build dedication among consumers to brand values, elevating to match the needs of modern consumers. Honor's goal in their series of Life Stores is to build brand awareness of both products and the possibilities that a brand can help achieve. Gensler's design team kept this in mind from day one by designing unique experiences that can represent a diverse cross-section of Honor clientele, bringing Honor's core spirit to life.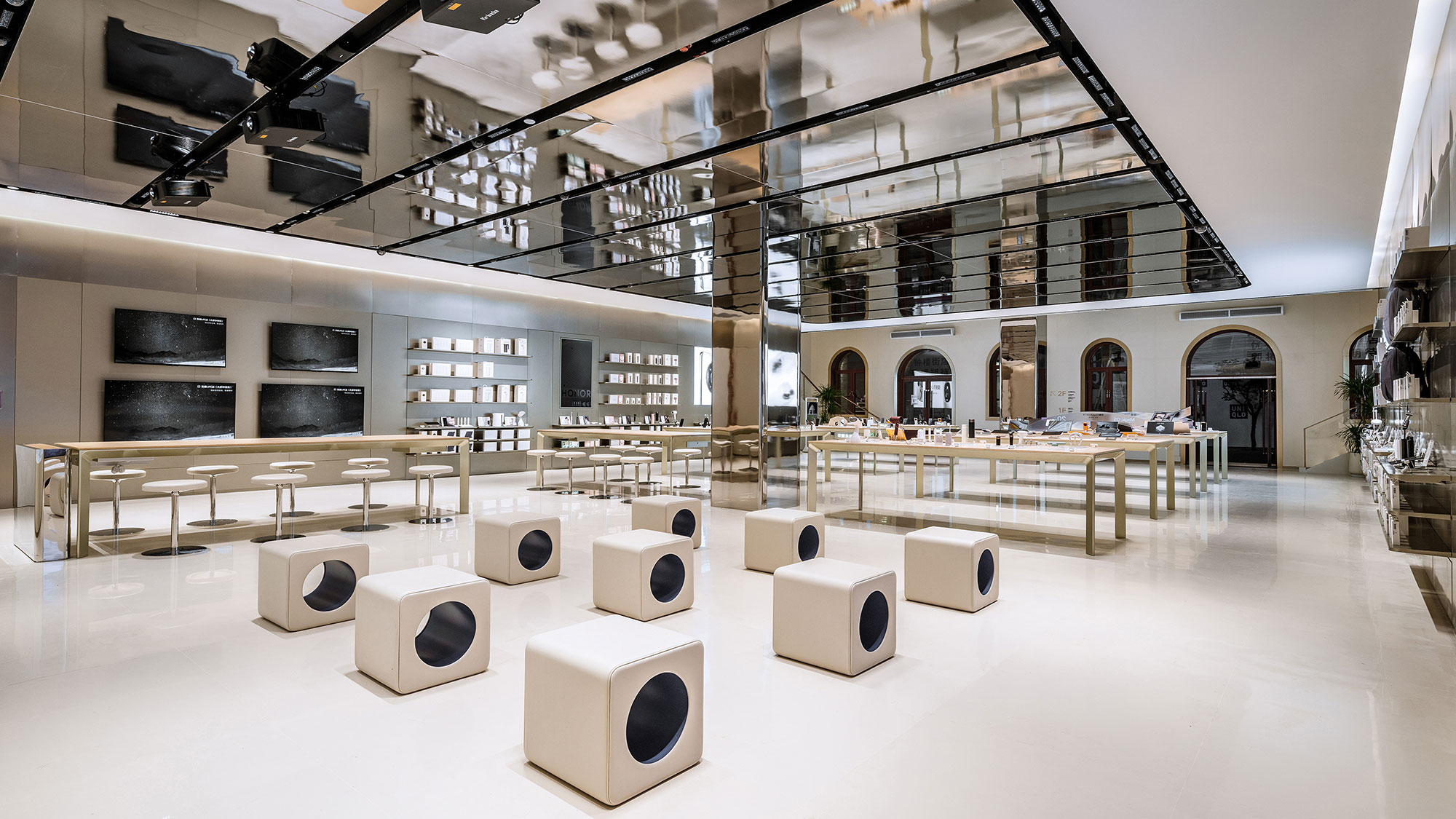 Experiential Information: Show, Don't Tell
Film scripts often live or die by the mantra: "show, don't tell." Retail spaces succeed all for the same reasons. Adding spaces that are hands-on, eliminating excessive signage, reducing the need for staff directions that show how products work, and creating immersive experiences that draw in a diversity of consumers all work together to allow potential buyers to intuitively understand how a brand and product line work. Stripping down these extraneous details to a pure brand-oriented experience focuses consumers on what is important: brand values and possibilities; building brands that people can buy into, instead of just buying from. The experiential and education areas of the Honor Taiyuan follow this practice, allowing consumers to immerse themselves in scenes that describe different living experiences, all enhanced by the Honor product portfolio.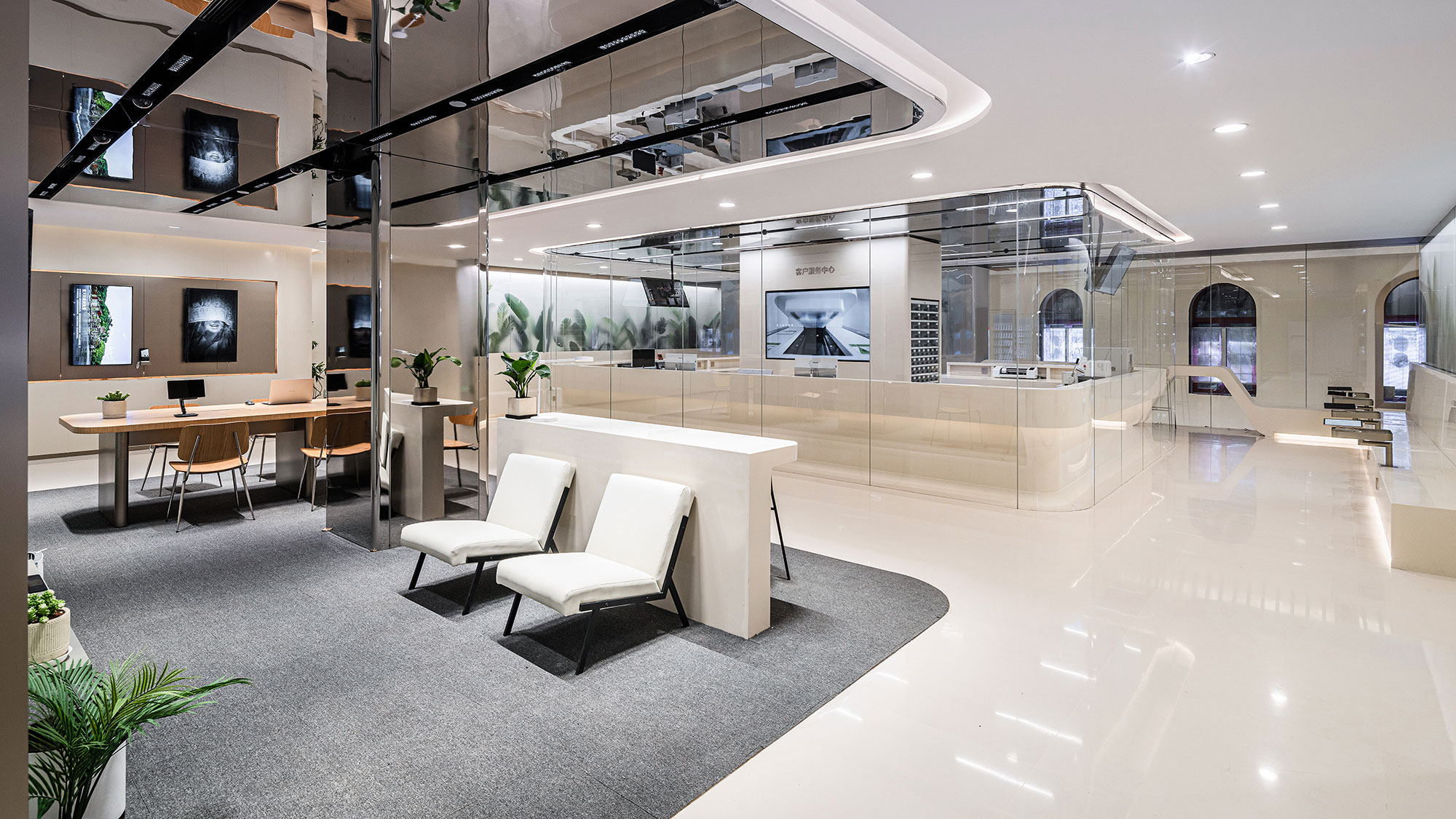 Respect History, But Push Boundaries
In Honor Taiyuan, we were faced with a semi-historic space that had a strong identity. Highlighting history allows brands to show a way forward, revealing the paths they are moving along in innovation and development. For the Honor Life Store, Gensler's design team created a façade that respects the local urban history, along with a strong forward-facing interior, allowing the brand to simultaneously celebrate history and embrace the future. Designing multi-faceted spaces that serve the past and future, uniting consumers of all backgrounds, is the challenge of designers and brands going forward.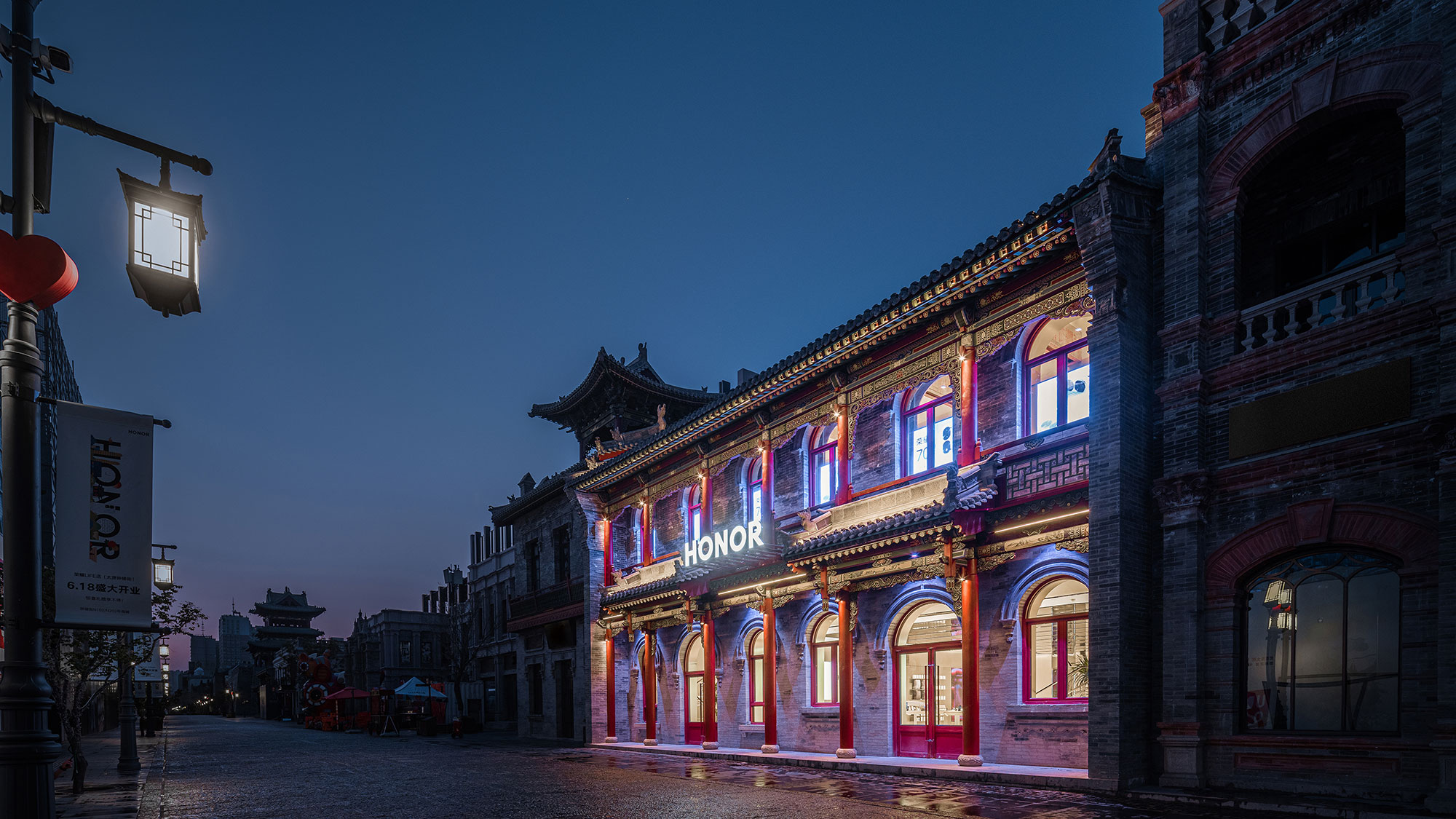 As China continues its rise, so too does its retail scene. The way the country approaches experiences is not too different from the rest of the world, but it can be seen as a reflection of the high-speed, rapidly evolving futures of tomorrow. Experience is key. Figuring out how those experiences can reflect a renewed emphasis on the importance on brand values can help retailers to stay fresh and relevant amid constant change.
For media inquiries, email .