Using Resilient Materials to Make Your Brand Values Tangible
April 27, 2023 | By Laurence Dorrington
Climate change has forced us all to question many longstanding beliefs and practices. It has led us to reflect upon and adapt our past behaviours. In recent times an area where this is particularly prevalent is within the world of materials. Materials build the world around us and as such their use often reflects much more than just their aesthetic or structural qualities. They come to represent our history, geography, and ultimately society — weaving together a rich tapestry of stories and values. It is therefore no surprise that the environmental and social impact of materials is becoming more and more important to the world of branding and design.
Expressing Brand Values Through Materials
Resilient materials offer an opportunity to tell more rich and meaningful stories. A vessel for promoting a vision for an alternative future. Companies are increasingly looking for innovative ways to align their values throughout their whole brand experience. Adidas, for example, have been collaborating with the non-profit environmental organisation Parley in adapting ocean plastics in their trainers. The win-win scenario gives visibility to the scale of plastics in our oceans, whilst also helping to avoid the further use of virgin materials being made. Within the built environment we are seeing a similar viewpoint being pushed by the proliferation of repurposing existing builds over demolition and new builds. We have a wealth of existing materials already at our disposal and a key creative challenge facing designers nowadays is how to adapt these for the future.
When building a brand, we start with the strategy. We uncover their purpose and vision and then translate these values into visible assets, such as logos and colour palettes. Where possible, we should start to consider materiality from the offset too. Gensler recently completed a global signage system for a global ecommerce client that took a unique look at how this thinking can be applied.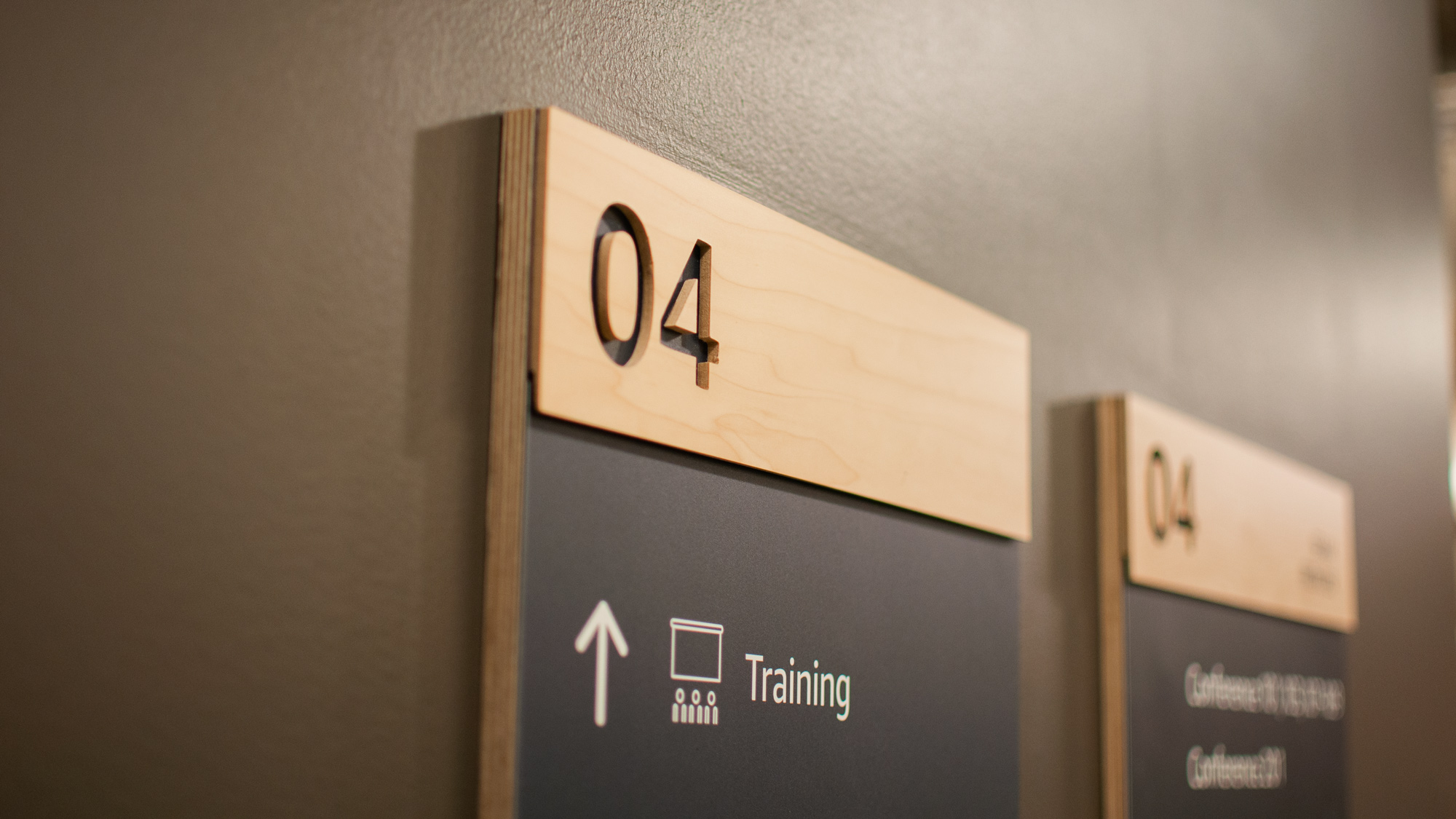 Instead of employing a typical system of metal or plastic, the team utilised cardboard instead. Not only is the material cheap, flexible, and easy to update — all great qualities for a global system — but it also inherently represented the brand as its main packaging material. It takes a part of the business that customers interact with on a day-to-day basis and leverages that into an ownable and recognisable material and brand asset. There have been several other similar cases in recent years. At Nike, the company has used recycled trainers as a material for furniture in their stores and have even created a whole basketball court designed for upcycling in Belgrade, Serbia using the same innovation. This act reinforces their values, tells a beautiful story and creates a design that is completely unique to them.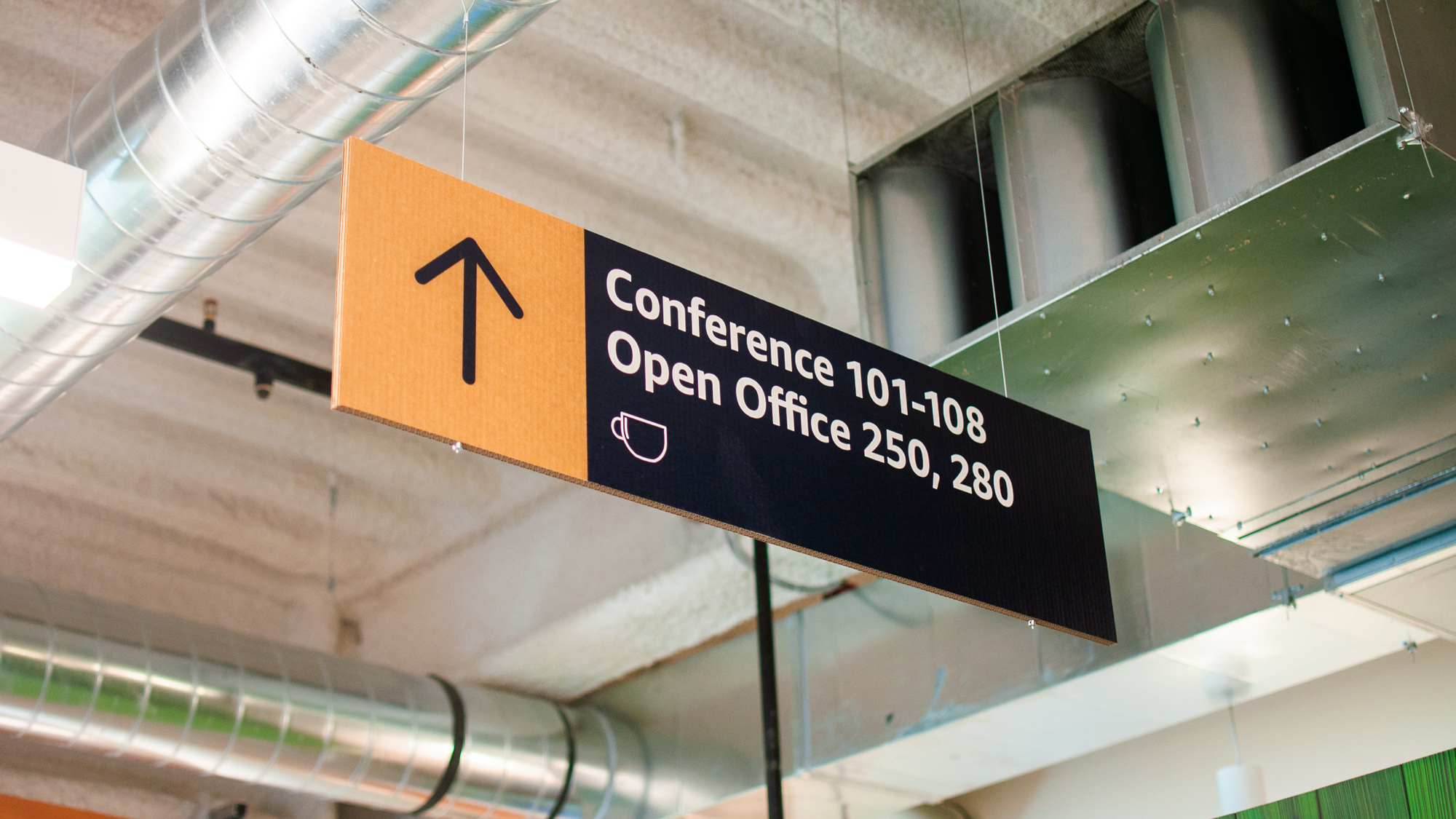 However, it is not just major brands who are developing these materials. A whole host of independent thinkers and designers are also looking at ways of reusing the materials around them. Smile Plastics in the UK have been developing a range of recycled plastics made from various discarded objects, including fridges, yoghurt pots and even old wellies. The breadth of their work shows how versatile and imaginative we can be when we look to reuse what we already have. The potential for customisation allows brands to tell stories that are not only unique, but deeply personal too. In a world where storytelling is a must, hopefully this approach will continue to challenge the traditional use of expensive, luxury materials as a form of brand signalling.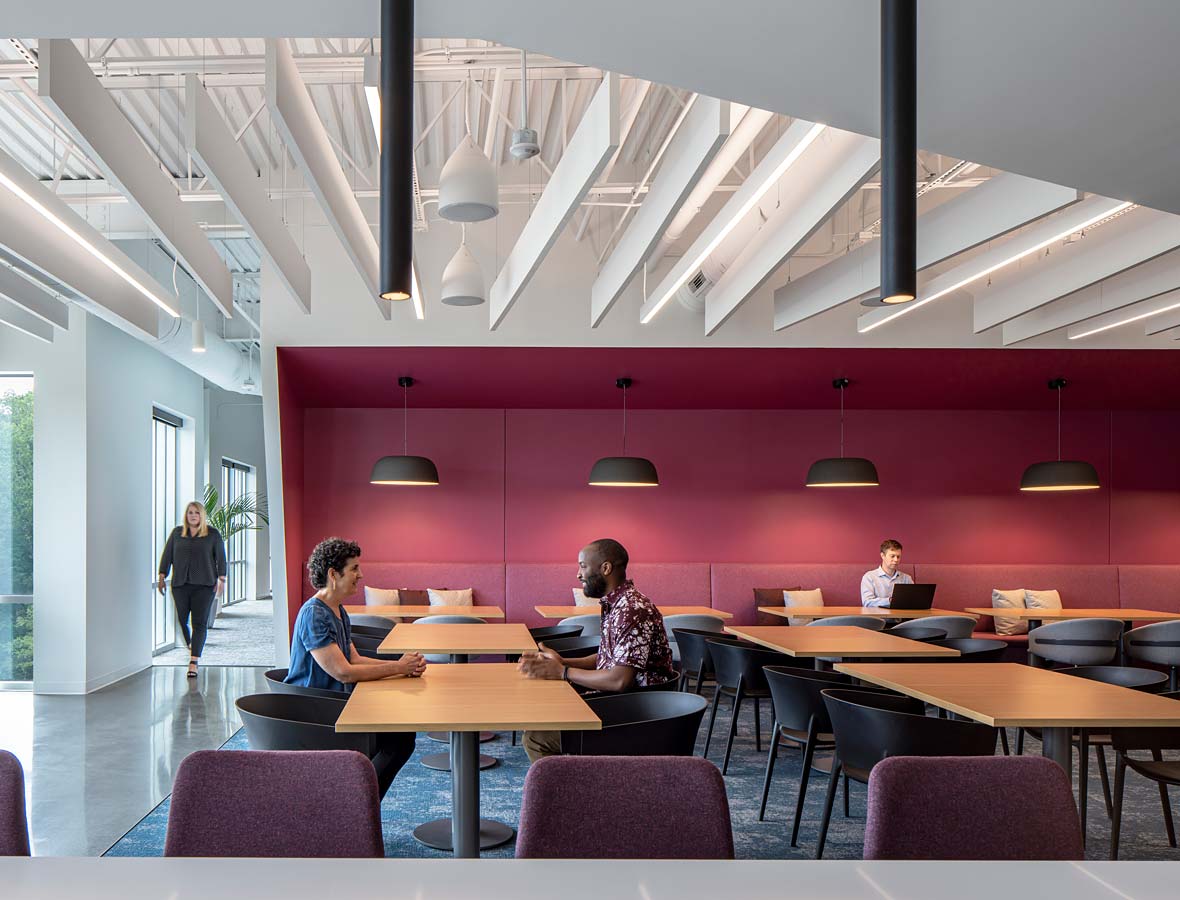 Gensler Product Sustainability Standards
Gensler has established sustainability performance criteria for the top 12 most commonly used, high-impact product categories selected for our architecture and interior projects.
Consider the Future
As designers, we should always look to reduce the amount of virgin materials being used in our projects where possible. We need to consider the longevity of what we are creating and focus on the long-term impact we have. Gensler, like many other firms, is working towards a goal of a zero-carbon impact portfolio by 2030. Next, we need to educate our clients about the possibilities and promote the work of those who are making a change. By bringing visibility to alternative ways of working, we are starting conversations and bringing new solutions to the table. In our annual Climate Action Through Design report, we provide additional guidance on low-carbon alternative materials and case studies of successfully resilient projects.
And finally, we must stay creative; keep questioning our work and always ask what can be done to reduce our impact in the future. It is only through creativity and persistence that we can make the changes necessary to achieve a greener future for us all.
For media inquiries, email .