Unlocking Workplace Purpose Starts With Self-Awareness
February 01, 2022 | By Corina Ocanto
With the shift to more flexible and hybrid work models, many employers are asking, what's next for their workplace and their real estate portfolio? Ultimately, there's no one-size-fits-all solution. Clear and easy trends elude us; some organizations are shrinking their footprints while others are investing and expanding. Companies that are making the most successful decisions about their workplaces are not following a prescriptive method or imitating others. They are doing what is right for them.
The other day on a call with a prospective workplace client, the most asked question of the past two years came up again: "Could you show us some benchmarks and trends on what everyone else is doing with their workplace?" Before the pandemic, I may have quoted some industry-standard space metrics and best practices we were familiar with, but my current response is different.
Today, the future of workplace is purpose-driven, responding to the specific needs of a business and its employees. The idea that one size does not fit all is more pertinent now than ever before, and the wide range of long-term business responses make it almost impossible to pick a solution off-the-shelf.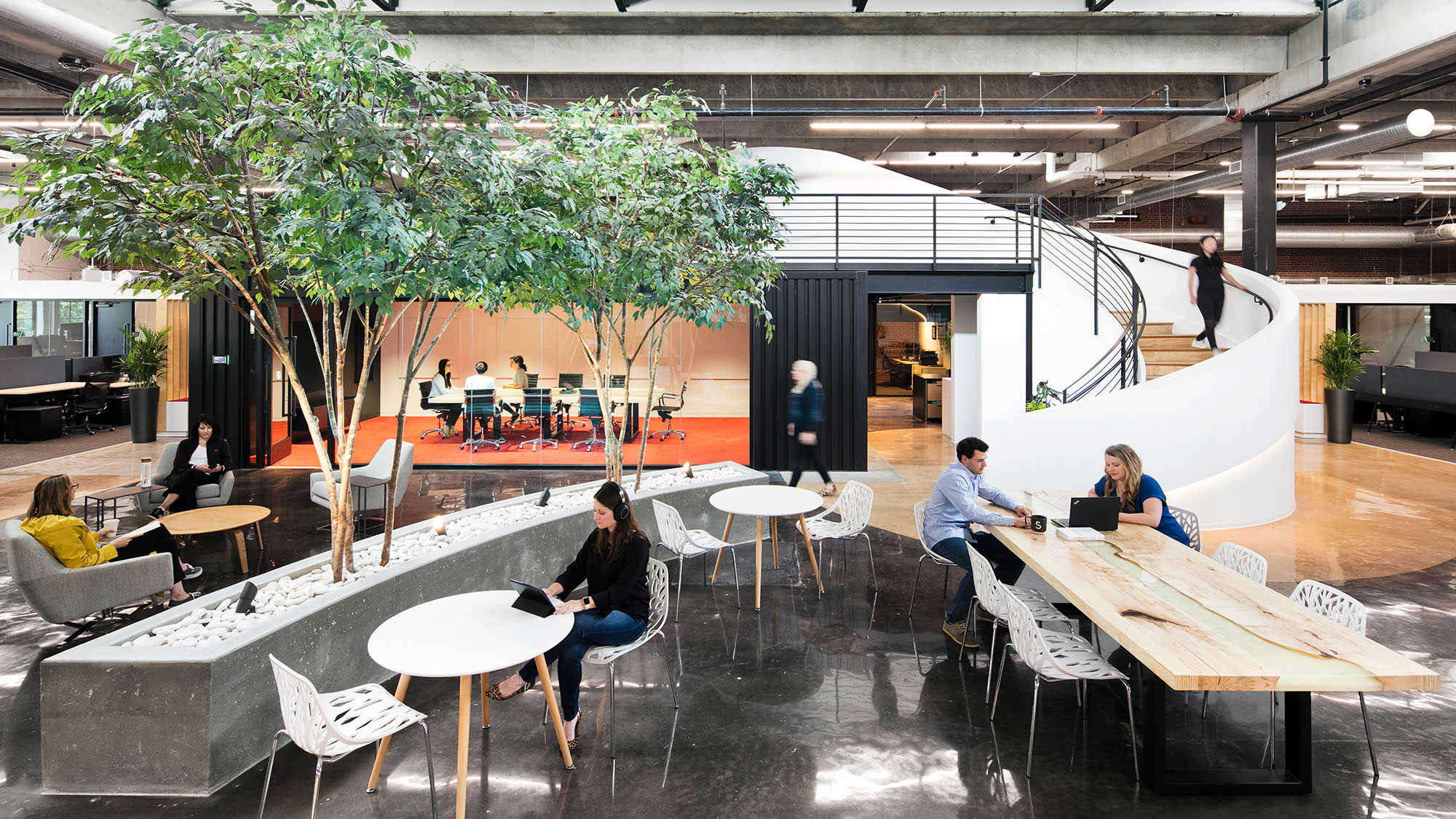 Industry benchmarks are only one piece of the puzzle.
An office design may match industry benchmarks perfectly, but still fall victim to the following common pitfalls:
Allocating too much space for individual seats if employees spend most of their time in the office collaborating.
Providing an inadequate mix of amenities that fail to create opportunities for employees to spontaneously connect with one other.
Neglecting to provide enough enclosed spaces for focus work, private meetings, and quiet breaks.
Workplace trends and space-related benchmarks can still be valuable planning tools. But they alone cannot answer the new questions employers must ask to create effective workplaces:
Why should employees come into the physical office, and what should they spend their time doing there versus at home?
Should the office be designed for regular use by all employees, or only some?
How will hybrid work change how organizations communicate internally, and what will the implications be for HR policies?
If an organization has defined its purpose and taken the need for introspection seriously, the answers to such questions emerge organically, making it easier to identify which trends and metrics are relevant for each particular situation. By contrast, organizations that jump into programming without clearly defining their office's purpose risk ending up with beautiful spaces that employees don't find useful.
Engaging with staff is the most reliable way to assess physical office goals.
Data can validate tough decisions, and the workplace is full of both qualitative and quantitative data ready to be captured. Direct engagements, such as focus groups or Gensler's WPIxTM survey, are tried and tested ways to assess effectiveness and experience, identify purpose, inform business goals, and ultimately unlock a physical office's potential value.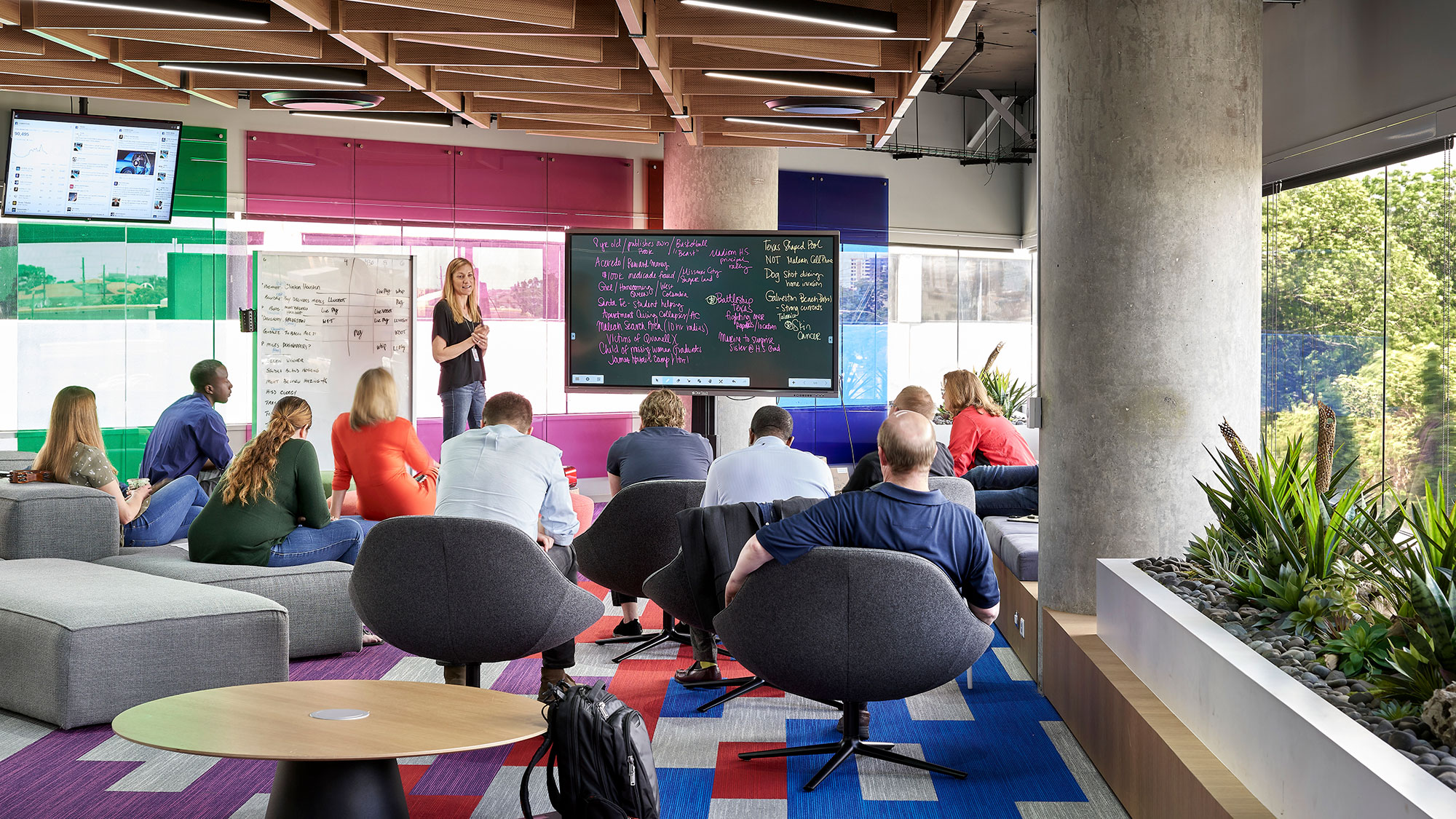 Our consulting team helped one confidential law firm navigate these waters by designing 30 focus groups that enabled real estate decision makers to engage with employees across the country at various levels, ranging from administrative staff to new attorneys and shareholders. The objective was to understand what the value of a shared space might be given that all employees had worked remotely for over a year.
By asking these groups what worked and didn't work in their remote experiences and previous office spaces, our team discovered common ground regarding which activities better suited physical or remote settings. In asking what they might hope for in a future space, we identified differences in expectations of both space and policy.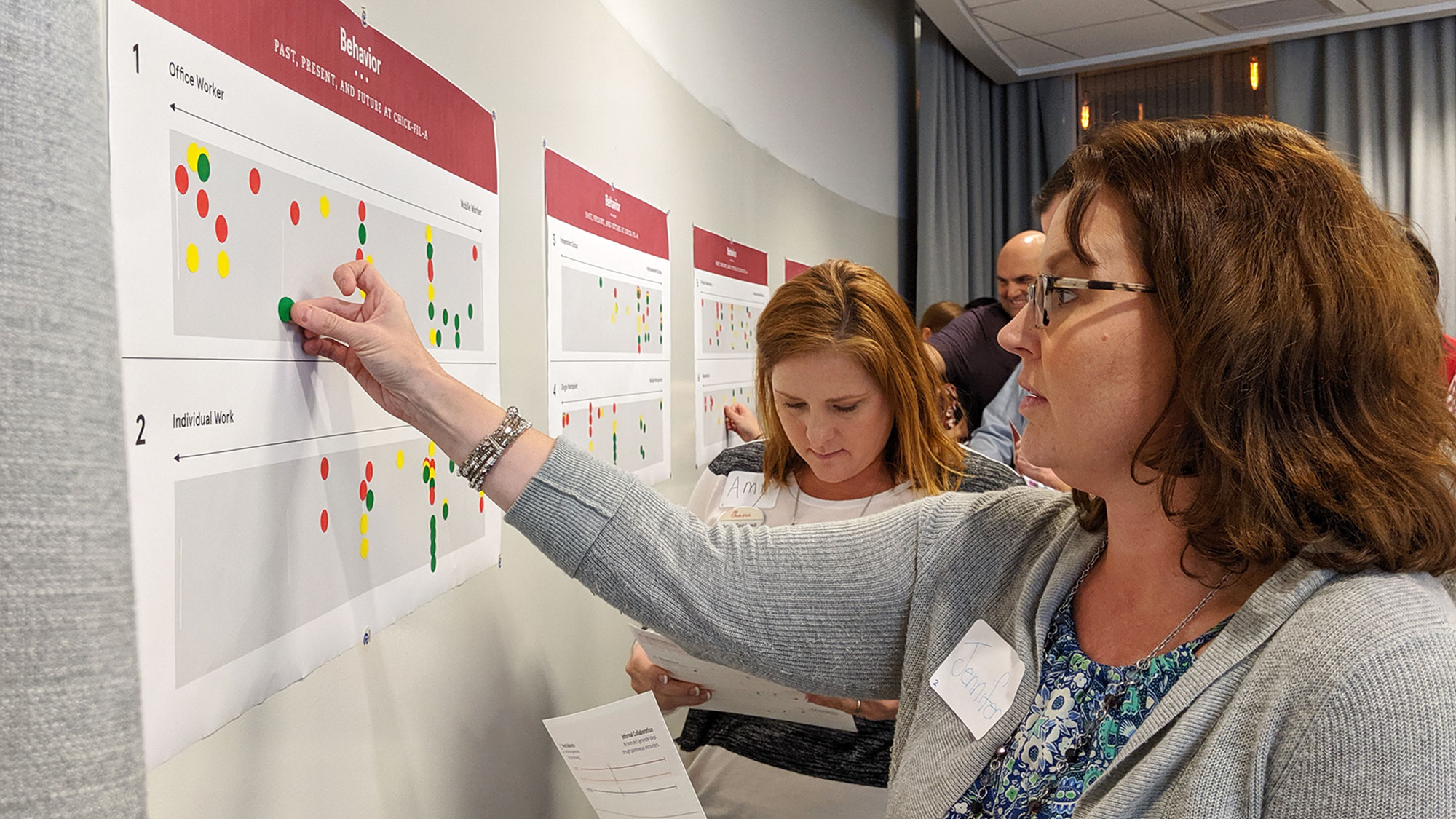 The firm learned that although financial performance was high during remote work, all groups were struggling to prioritize creating meaningful relationships, especially around ongoing learning and mentorship. Both seasoned shareholders and young attorneys said they enjoyed the flexibility of remote work but would prefer to have access to a workplace that would easily facilitate informal learning, spontaneous run-ins, and the kind of attentive conversations that will help the firm grow and retain its next generation of talent.
Using this information, the firm was able to determine new hybrid work policies that would enable flexibility while also making their physical work environment better suited to social interaction.
Pilot programs are the gold standard for informing big real estate decisions.
One consequence of shifting to hybrid work is that some formerly reliable metrics no longer tell the whole story. For decades, professional services clients — especially law firms — have used square feet per person to evaluate space allocation. But in a hybrid environment this metric can be misleading and leads to the creation of unused space. It has been replaced by utilization and occupancy rates, both of which offer a far more accurate picture of how a space is being used but which can be extremely difficult to predict in a hybrid setting. Piloting a prototype space can help an organization test hybrid behavior and cut through any uncertainty about how to interpret metrics before committing to solutions at full scale.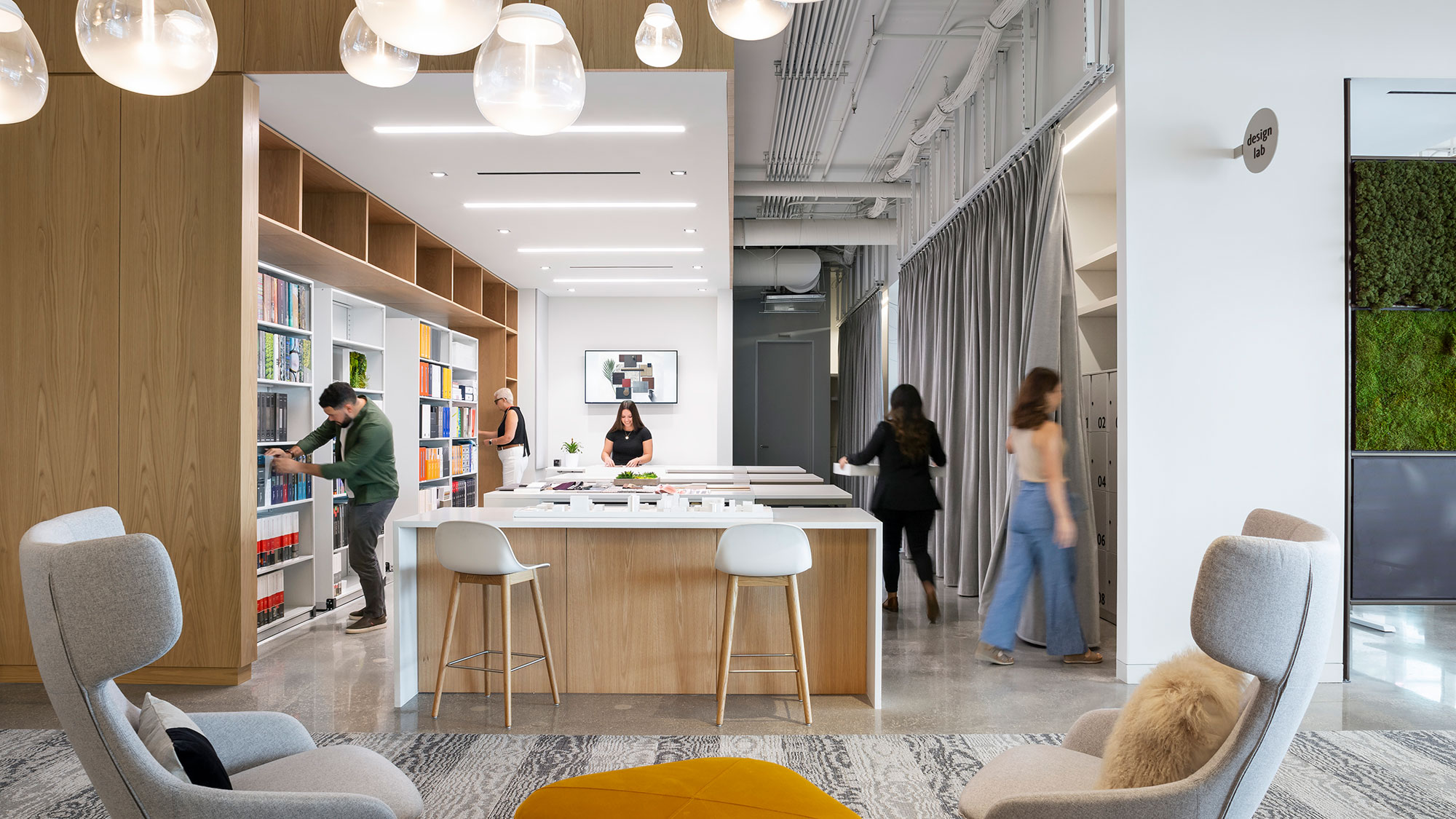 Our team is currently guiding one confidential financial client through this type of test. The client is allocating a part of their current headquarters to pilot a significantly more open and collaborative work environment for nonessential workers. The space is aligned with new HR policies and expectations that most heads-down work will happen remotely, and that employees will use the office as a destination to gather for collaborative work and engage with the company culture.
Over the course of the process, we will capture quantitative data using sensors, badges, and booking systems to determine what is happening in the space over time; we will also capture qualitative data using focus groups, interviews, and surveys to determine why those behaviors and patterns are happening. It's a process we have found successful, and one we trusted to inform the design of our new Gensler Miami office in Wynwood.
We live in a time when certainty is hard to come by, so it can be tempting to rely on what others are doing to find it. To unlock the true purpose of the physical workplace, an organization must start by forging their own, well-informed way forward by looking inward.