The Future of Work Is Flexible
November 04, 2021 | By Amanda Carroll, Rocco Giannetti
What does the future of work look like? If the pandemic has taught us anything, it's that the future is flexible, and we must stay nimble so we can adapt to constantly evolving community conditions. Company after company has tried to set return to office plans and dates, only to change, push, or cancel them. That's been the nature of this pandemic, and our industry, our business, and our firm must adapt to this new reality.
Our future of work focus has been centered around the creation of highly connected, purposeful, and agile spaces that can fluidly adapt to benefit the changing needs of our employees, our clients and partners, our communities, and the environment.
As co-managing directors of Gensler's New York office — the largest office in one of the world's largest design firms — we've spent our careers designing workplaces for some of the most recognizable names across nearly every industry, along with our two other partners. We've learned how to successfully navigate uncharted territories, including a global pandemic. While so many things remain uncertain, one thing remains true: space matters. We are embracing the unknown and designing with even greater purpose for a brighter future.
Throughout the pandemic, we have delivered exceptional designs to our clients while keeping the safety of our employees at the forefront of every decision. We will continue to do so, while constantly revaluating needs and changing course as needed. Here's how we're doing it:
1. Designing for even greater diversity.
More than ever, people are occupying space differently, and they are doing so with the trust that organizations have everyone's best interests in mind. Each person has unique feelings about the safety of various spaces, and they will decide to enter only if they feel their trust is being respected and reciprocated. People are looking to private entities, like their employers and building landlords, for safety and reassurance. Building amenities are skyrocketing in popularity because there is joint accountability for safety between the operator and the user. With the ever-changing nature of the world, workplaces, retail stores, and restaurants need to provide a variety of settings, so people have the power to choose how they utilize a space. This variety inherently delivers flexibility to change depending on community conditions.
2. Creating a connected experience.
Gensler didn't miss a beat in March 2020 when we went from working in the office to working from home literally overnight. This was due in large part to our ability to think creatively, adapt to changes, and establish a connected virtual community. Our technology and collaborative way of working enabled us to continue serving our clients in the same capacity. As global leaders in design, our clients are looking to us for guidance on what to do next, and we are committed to responding with speed, accuracy, and precision, regardless of our location. Gensler's rich company culture allowed us to continue supporting our team members through virtual meetings in the same way we did in face-to-face meetings. Our teams meet on weekly and daily calls, constantly checking in to provide support and ensure we deliver to our clients. We established many practices that have brought us closer to both our colleagues and our clients, and we intend to keep those practices long after the return to "normal," whatever that looks like.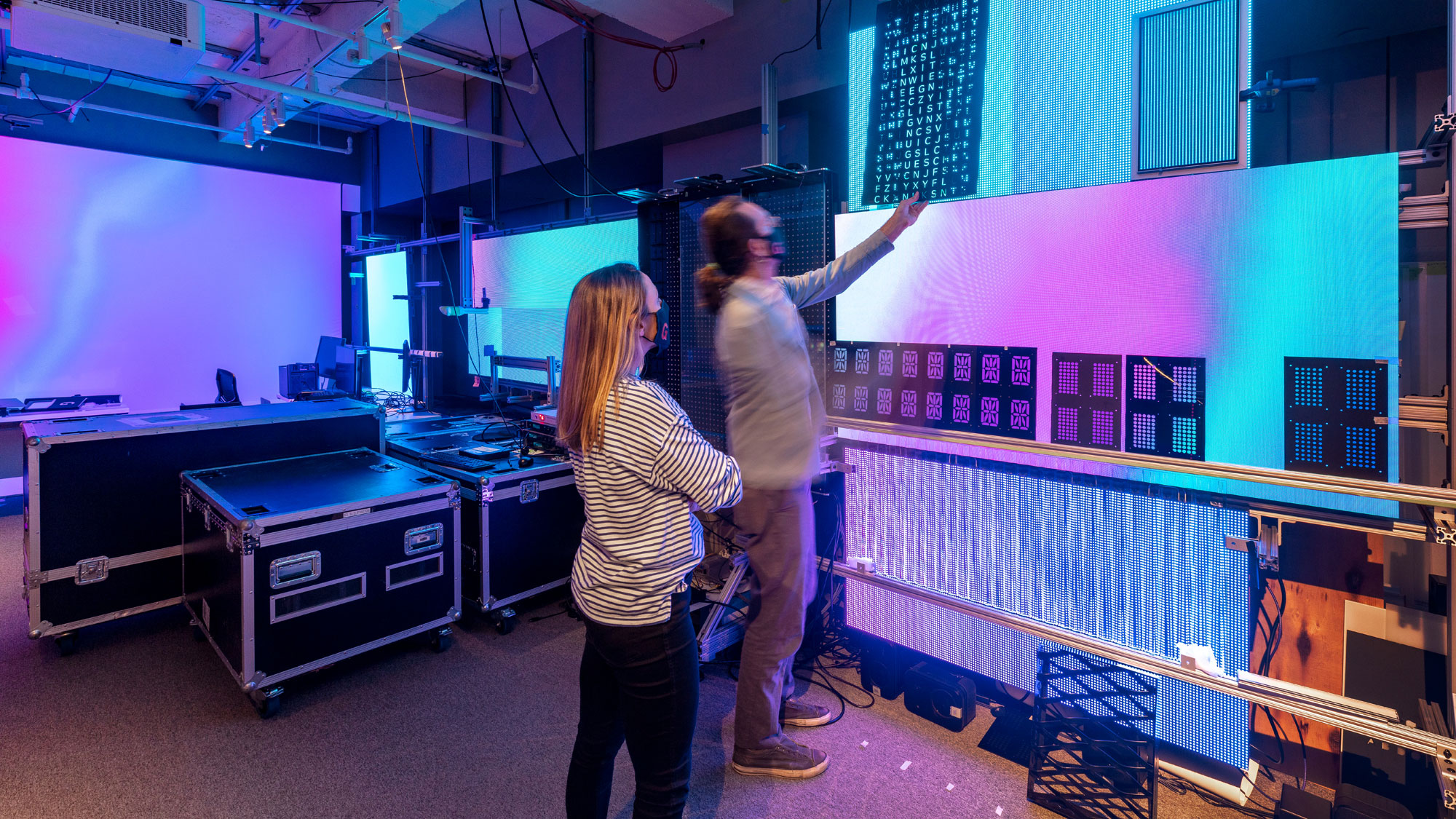 3. Manifesting the maker culture.
We are not making immediate design changes to our New York office in response to the pandemic, but instead, in response to emerging workstyles and tools. We are planning for ways to enhance our workplace with additional maker spaces, demo areas, and AR/VR visualization labs that provide a distinctly different experience than what our people can get at home. These hands-on spaces will offer a deeper way of testing our designs and products and will also facilitate an immersive experience for our clients, allowing them to visualize our design thinking in a whole new way.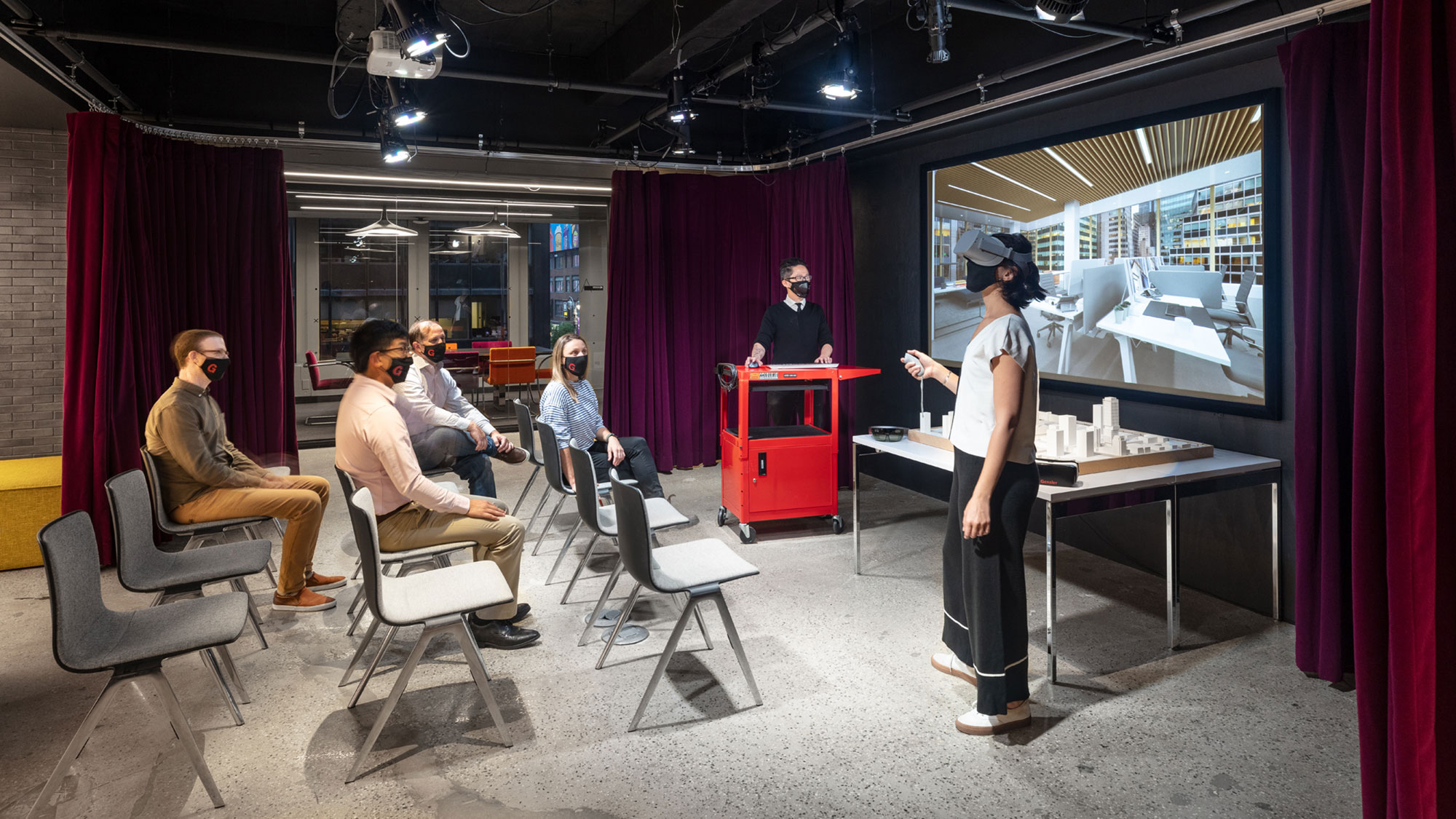 4. Virtual onboarding.
Gensler's culture runs deep. Every single studio, office, and region is connected by the common thread of this robust culture that shines through in everything we do. It defines who we are as a firm, how we retain our talent, and how we maintain decades-long client relationships. While we know that nothing replaces in-person onboarding, the health and safety of our employees is our number one priority. We have developed new virtual programs, methodologies, and protocols that help integrate our newcomers into the Gensler family and set them up for success within the firm. This community building allows us to collaborate in dynamic ways to deliver exceptional designs for our clients, while also keeping our people safe.
5. Safe socializing.
In addition to new ways of working, we've also had to adapt how we socialize and celebrate — two key elements of our firm culture. We relied on Zoom happy hours and virtual town halls for months, but again, there is nothing like being together in person. Once community conditions allowed for small gatherings, we were eager to come together while also remaining conscious of varying comfort levels. We are working closely with our workplace experience manager to host safe and social events in our office, with special snack times and themed happy hours. We're also developing social packages for studios to "anchor" happy hours, providing a consistent and safe place for people to meet outside the office. By offering a variety of options for building community, we're meeting our people at their comfort level.
While we can't predict the future of work, we can tell you with certainty that we are not "returning" to the same office. Rather, we are reinventing the office in new and dynamic ways that respond to the world around us, the needs of our clients, and the safety of our communities. We're excited to see what's next.