Growing Biopharma Trend: Putting Science on Display
The focus on innovation and an increasing war for talent is causing a significant shift in the design of R&D facilities. Attracting the best talent requires expression of purpose both in the culture and the physical workplace. In the highly competitive research landscape centered around New Jersey, biopharmaceutical companies are aligning these values by moving the laboratory front and center, and putting their science on display.
Showcasing the lab provides visibility to the science being done and an emotional connection to the mission. Companies recognize that making the laboratory visible is beneficial for visitors and employees alike — daylighting can improve individual experience and effectiveness for those in the lab, while the literal transparency can help the company earn and maintain the trust of their partners and patients.
Laboratory scientists have long been working in back-of-house areas, often windowless spaces that lack a sense of energy and connection to their colleagues, customers, or the patients they serve. But with advancements in technology and increasing automation of experimentation workflows, scientist's work patterns are changing. They are afforded greater autonomy, allowing them to spend more time working beyond the lab, as they collaborate with data analysts and in cross-functional teams.
Shifting labs from service corridors to front-of-house has created a whole new set of design opportunities and challenges. Careful planning of the back of house is critical to success with material and waste handling and storage, biosafety, and security of intellectual property, being important considerations. Labs need to be well planned and engineered but also well designed. Look and feel, access to daylight, and use of materials that reflect brand can promote pride in a company's mission and a cohesive culture.
At the new US headquarters for global biotech Genmab, the lab will be at the center of the work culture. Gensler designed the new workplace to feature a centralized work cafe with visibility into the adjacent labs on two floors connected by an open stair. Intentionally creating informal gathering space adjacent to labs with great coffee and data visualization dashboards creates a shared sense of purpose among employees.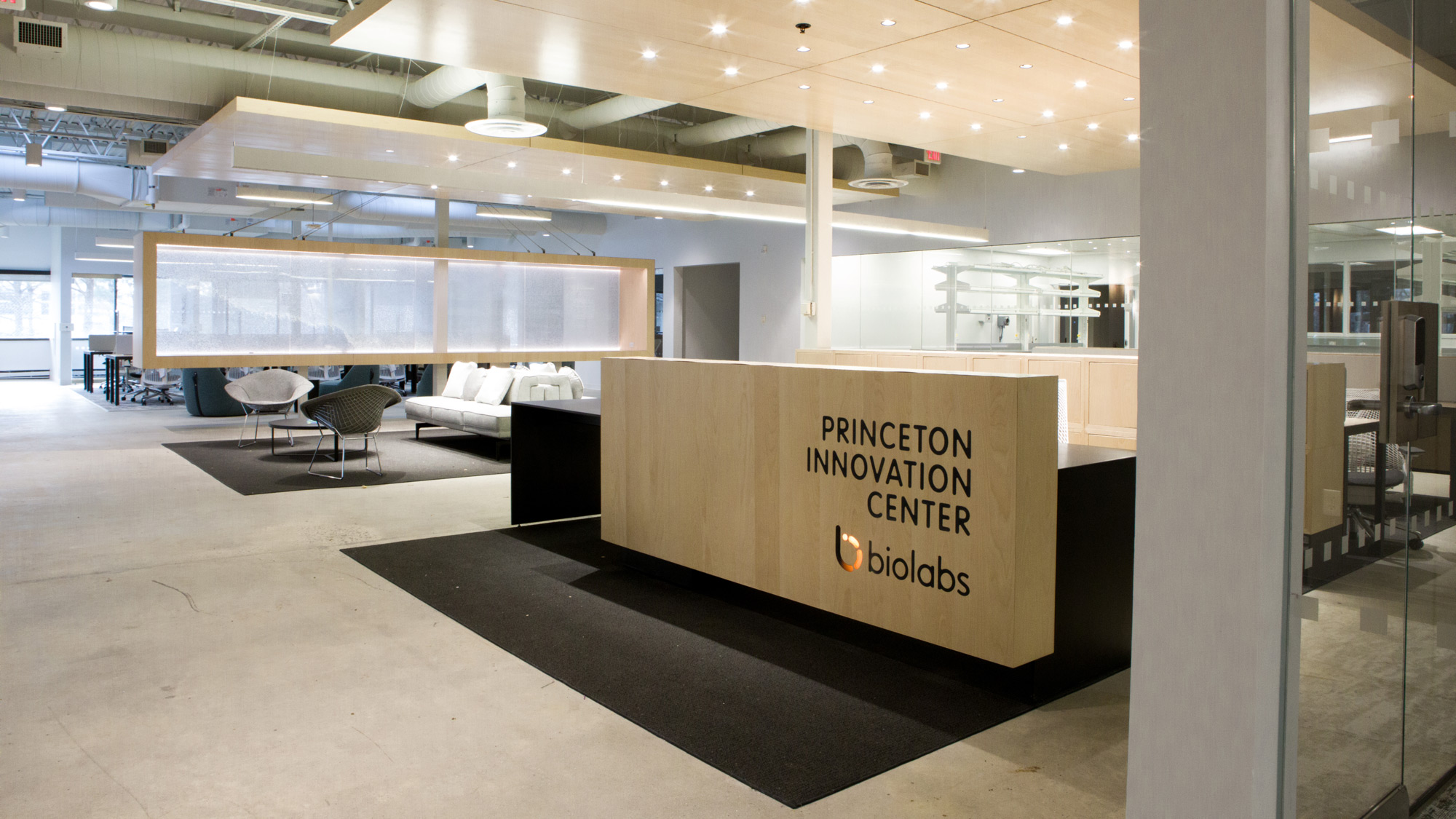 Working to support the vision of Celularity, a commercial-stage cell therapeutics company based in New Jersey, Gensler curated a visitor journey through their new headquarters that includes a look into research labs as part of the tour.
According to Doug MacGorman, the project's Executive Director, the journey "provides investors a window into the state-of-the-art, world class facility bringing unique CAR-T stem cell therapies to market."
Careful planning went into the location and extent of vision panels, MacGorman notes, to provide the right balance between visibility into the lab and flexibility for future updates. Because work is carried out in bio-safety cabinets and tours are scheduled, Celularity can plan the work that will be visible accordingly. Meanwhile, environmental graphics provide educational moments along the tour path where patients want to be able to see, learn from, and engage with the scientists. The rooms full of liquid nitrogen tanks that store precious cord blood — the building blocks of Celularity's stem cell therapies — are on display, rather than hidden away.
Gensler, in collaboration with Princeton University and Biolabs, recently set the bar for inspiring science co-working space. Located on College Road, Princeton Innovation Center Biolabs supports entrepreneurial start-up scientists, putting innovation at the center with labs visible upon entry. In this academic community, likeminded researchers share a space and an ecosystem for growth. The center provides a balance of open lab and private lab suites with adjacent office space. With and active calendar of educational and social programming, the event space draws a wide range of visitors, including scientists, entrepreneurs, and capital or industry partners.
According to a 2018 report from the Institute for Life Science Entrepreneurship, these types of research incubators are currently at or near capacity in New Jersey. As a result, New York and New Jersey are well positioned for growth in lab space and we anticipate many opportunities to develop new scientific workplaces, campuses, and co-working spaces that support — and celebrate — the people working on solutions to world health issues.