The Benefits of Repurposing Stranded Assets as First-Generation Labs
October 10, 2023 | By Rebekah Gandy
In today's market, there is a lack of available and affordable laboratory space for startup companies in the healthcare and life sciences industries. As we consider the possibilities of conversions for stranded assets, it's important to identify laboratories as a potential use. This is key to both filling in the vacant, rentable space and invigorating economies by catalyzing the local life sciences industry. Capitalizing on existing assets is advantageous to existing biotech hubs like Boston and San Francisco, as well as burgeoning life sciences centers like Atlanta, Houston, and Seattle.
To drive momentum in this market, designers must partner with our clients to help them grow in a fiscally responsible and creative manner through smart, functional design that also delivers a positive workplace experience. This includes evaluating the possibilities for converting existing properties to first-generation laboratories, which can be a boon to building owners, tenants, and their cities.
Benefits for Building Owners
The sciences industry is growing, but with reduced venture capital funding. Interest rates are still high and fewer requests for Series A funding are being approved. The conditions in the market have many companies seeking alternative properties for future laboratory spaces. Working with an existing building translates to reduced construction costs, shorter timelines, and lower overall investment.
However, not all vacant real estate is appropriate for laboratory conversion. Previously used commercial real estate properties often come with their own set of challenges, such as low floor-to-ceiling height, limited access to an adequate loading dock area, and existing structural or MEP infrastructure. It is critical for the design team to do a thorough evaluation of the site to verify it meets the needs of a potential laboratory tenant. This includes assessing the type of science that will be studied in the space. For example: a Series A pharma company may not need a robust manufacturing lab — however, it will need the space and associated exhaust to meet R+D FDA approved Standard Operational Procedures.
Additionally, reusing abandoned spaces helps preserve a community's heritage while fostering a sense of identity. An example of a life sciences project that successfully repurposed a historical asset is the Texas A&M University Psychology Vivarium. Located at the core of the campus, the historic 1918 Physics Building was transformed into an innovative research space that supports the department's mission to generate scientific discoveries about mental and physical health disorders. The utilization of the existing structure allows the researchers to continuously be integrated into the fabric of the campus.
Benefits for Lab Tenants
Repurposing structures aligns with sustainable practices by preventing urban sprawl and conserving resources. These projects reduce the need to demolish old buildings and build new ones, which contributes to a lower carbon footprint. Incorporating energy-efficient systems, energy-recovery ventilation, and on-site energy generation ensures laboratories operate with as minimal an environmental impact as possible. As more and more of our clients prioritize sustainability, these types of design resilience strategies will be crucial to meeting ambitious ESG goals.
Benefits for Cities
Cities that prioritize science and innovation ecosystems cultivate an environment ripe for entrepreneurial ventures. By establishing innovation hubs, research centers and technology parks, they encourage collaborations between academia, industry, and startups. These ecosystems foster knowledge exchange, resource sharing and mentorship, giving birth to groundbreaking startups that have the potential to disrupt existing markets and create new ones.
Creating space for life sciences presents an opportunity for up-and-coming markets. As the best-known research cities become saturated, costs of living continue to rise and with remote connectivity as the new normal, there is an opportunity for smaller cities to attract companies and talent with the promise of overall affordability.
Many 20th century industrial cities have a wealth of under-used, older brick buildings that lend themselves well to lab conversions, with the higher floor-to-floor heights and large windows that remain from the days before air-conditioning. One such example is the Center for Device Innovation @ TMC (CDI @ TMC) in Houston.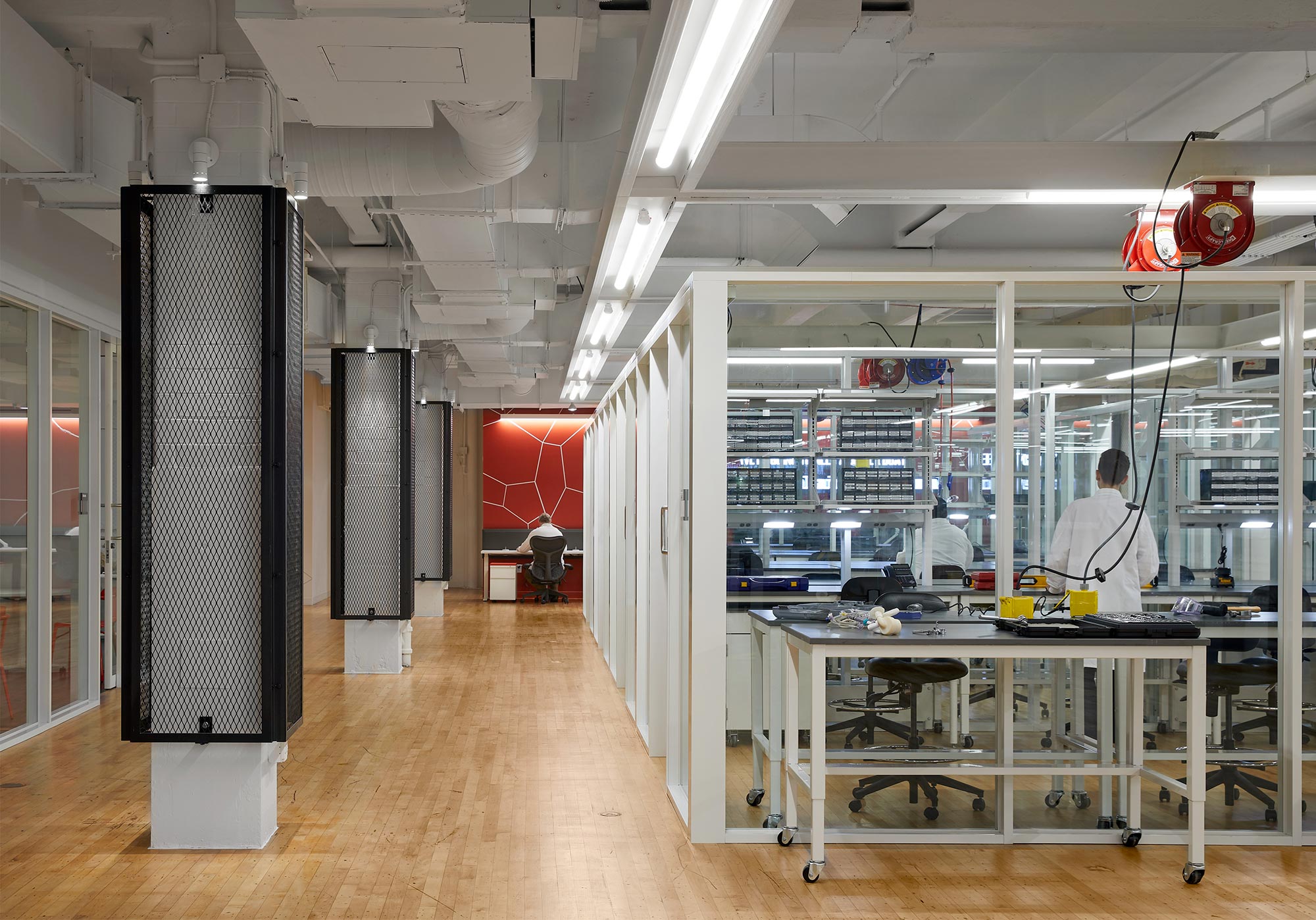 Located in a 50-year-old former cookie factory in the Texas Medical Center, the CDI @ TMC space is designed to respect the building's history but operates with the functionality of a modern workspace. Users have access to a state-of-the-art machine shop, wet lab, electronics lab, and 3D printing lab. An open and flexible work environment serves as a space to congregate and collaborate, complete with phone rooms, a virtual reality suite, and cafe.
In major cities around the world, the integration of science and innovation into economic strategies is a visionary approach that yields substantial dividends. Building owners and life sciences companies are looking at nontraditional physical growth opportunities in vacant commercial spaces. Cities are redefining themselves as beacons of progress where research, technology, and creativity converge to create an environment that nurtures economic growth.
As the landscape of global commerce continues to evolve, those that have embraced science and innovation will undoubtedly emerge as the trailblazers of a new era of prosperity. As designers, it is our responsibility to lead the metamorphosis of vacant commercial real estate assets into first-generation laboratory spaces. These transformations are more than architectural feats, they are testaments to human ingenuity, progress, and preservation that leverage the past to bring the future forward.
For media inquiries, email .