Just a Government Town? Think Again.
By Robert A. Peck
Yes, the Amazon decision to locate a part of its HQ2 to the Washington, D.C. area is a big deal. Not so much, as many have noted, for the jobs it will bring to the area. Make no mistake, the jobs are certainly welcome, but spread over 10 years and compared to the area's normal healthy job growth, they are not so far from the norm.
What is a big deal is why Amazon is coming. And why Nestle has moved its US headquarters here. And even why Marriott is moving its headquarters, which is already here, just a few miles. And they're not coming for the usual Washington reason: to be near the Federal government.
The Washington, D.C. area won the competitions for Amazon and Nestle largely because it has become a place to be for highly educated and motivated workers. It has become more than a work destination; it's also, even for apolitical types, a lifestyle destination. At its base, the area has a solid knowledge-class economy, excellent public and private schools and effective local governments. But the real attraction? A diverse population with a tolerant ethos, a buzzing theater, arts, and restaurant scene and walkable neighborhoods.
What about that "usual reason"? Neither Amazon's nor Nestle's business success is tied to federal spending or government policy. Their new facilities are anything but the typical government relations corporate office of yesteryear.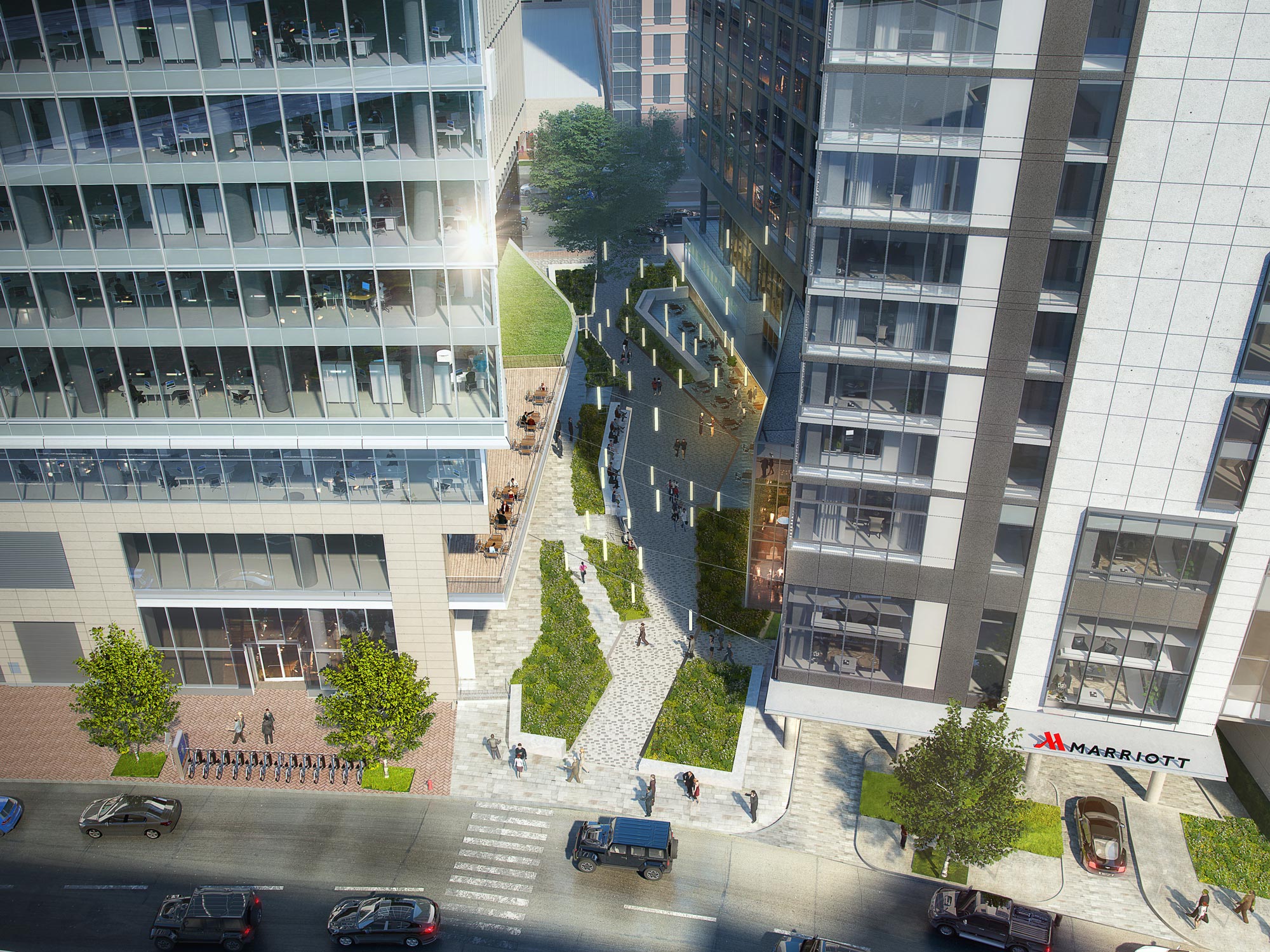 We may have finally reached the goal the Washington civic community sought for so long: to be more than "just a government town." If you go back to the founding of the Greater Washington Board of Trade, in the 1890's, you will discover the beginnings of a discussion that lasted more than a century, centered on diversifying the local economy. We are lucky in a way that those early discussions did not bear fruit: almost all the effort was put into bringing smokestack industries to town.
Look at where Amazon, Nestle, and Marriott are locating within the area. The first two are in Metro-centric locations just across the Potomac from the city, in the part of Virginia that was in the original 10-mile square capital city established by Congress. Crystal City (now part of the newly rebranded National Landing) and Rosslyn, Amazon's and Nestle's chosen locations respectively, are mixed-use, 24-hour neighborhoods typical of the successful cities of the 21st century.
Marriott's move makes that point even more clearly: it is shifting from a more remote, highway-defined office park into vibrant, walkable downtown Bethesda, a short walk from the Metro. That the company would move just a few miles to reach such a more urban location indicates the importance of attracting and retaining great talent and being an integral part of an active community.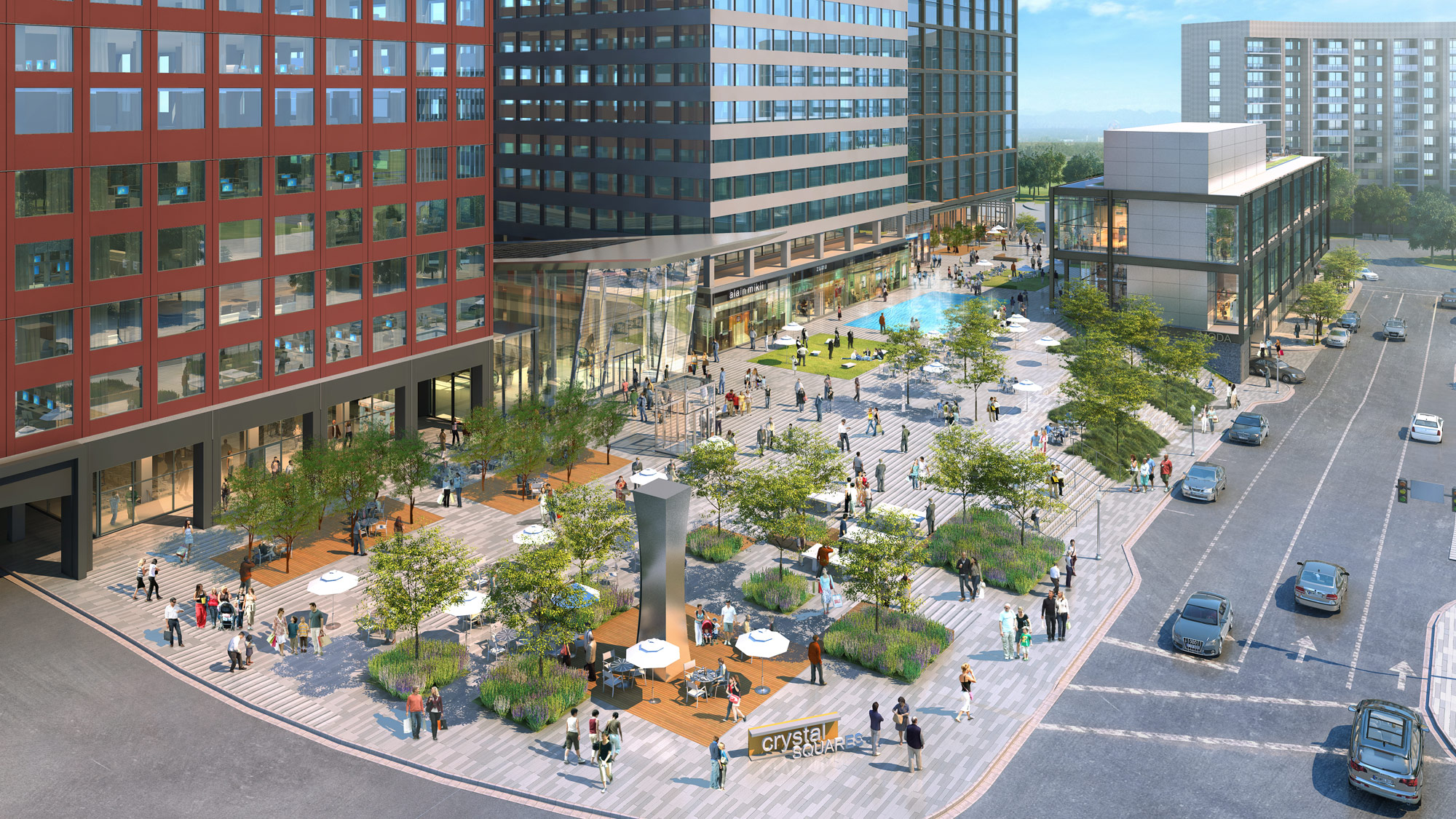 Another D.C. advantage is its location on the East Coast, which puts Europe and other cities in the Northeast and Southeast within easy travel distance. The region's three airports and Union Station at the terminus of Amtrak's Northeast corridor train service make it the modern-day equivalent of ancient cities that profited from being at the confluence of great rivers.
None of this takes away from the fact that in the global media, "Washington" still means the US government. The government still accounts, directly and indirectly, for some 35 percent of the gross regional product. Having the government as your economic anchor is not a bad thing; D.C. still weathers recessions and economic disruption far better than most cities.
What is different now is that, with the Amazon, Nestle, and Marriott decisions (and others likely to follow), D.C. will no longer be perceived only as a government town. Its image instead will be as a cool place for cutting-edge companies to set up shop, as a region of lively neighborhoods, and a trend-setting workforce. That's a big deal—if both the city and the suburbs can double down on what has made D.C. more competitive. The crucial factors like good schools, engaging retail, and rich culture cannot just be cooked up once and left on simmer. They require constant upkeep and innovation, so designers, developers, entrepreneurs, and public officials have to be constantly mixing in new ingredients and stirring the pot.