Designing for the Convergence of Science at The Engine
The Engine enables scientists, engineers, academics, and business leaders to collaborate under one roof.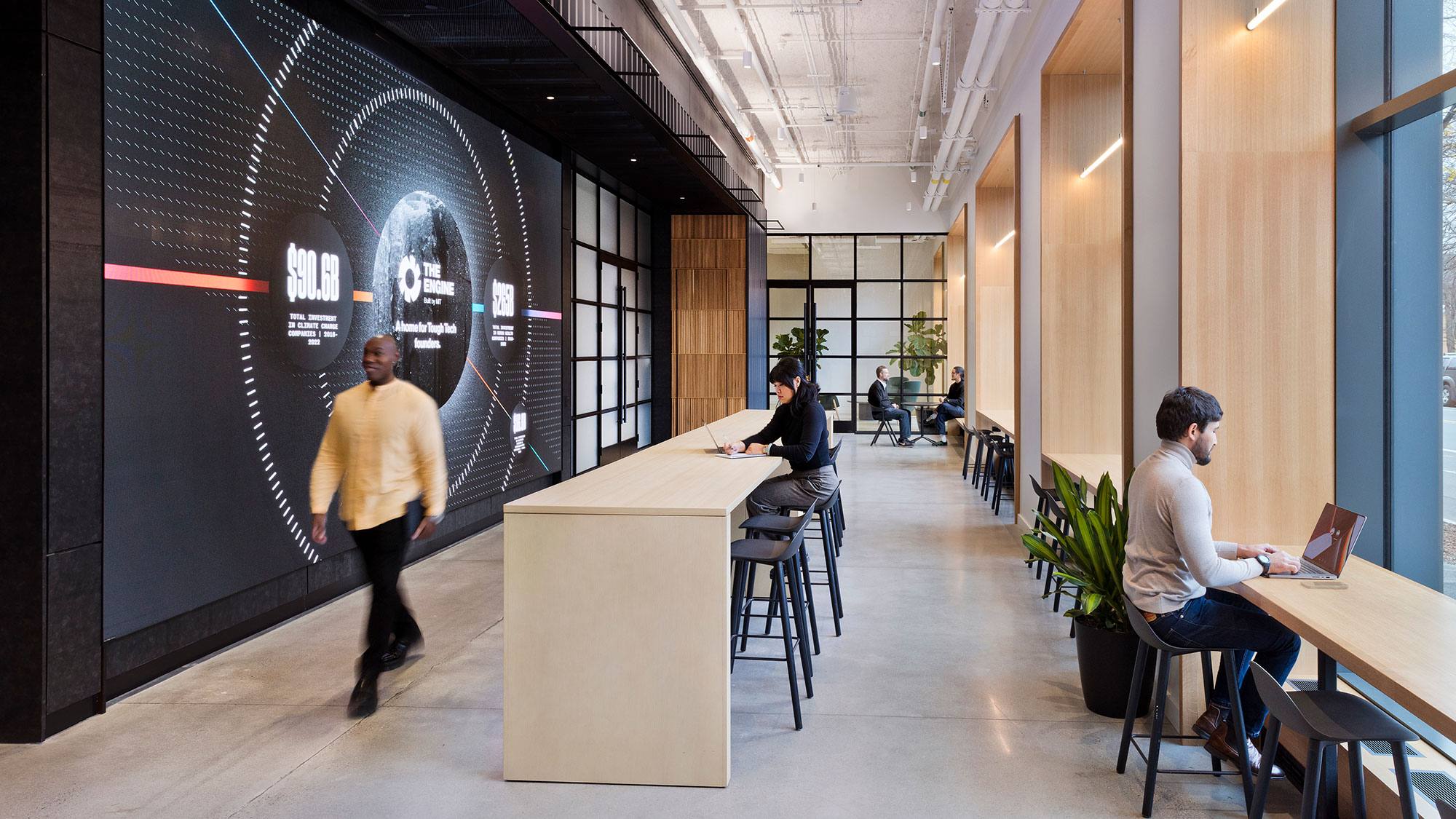 In contrast to the older model of compartmentalized specialization, today's science is interdisciplinary. Advances in science, technology, and funding models over the past 50 years have created an opportunity for a blended approach to discovery. This postmodern model has led to a number of innovations that are greater than the sum of their parts. The Engine (The Engine @ 750 Main) in Cambridge, Massachusetts, was born from this philosophy.
The Engine's new headquarters are in a building owned and developed by MIT — part of the institute's broader portfolio of investment real estate holdings in Cambridge that enhance the innovation ecosystem surrounding its campus. With a focus on climate change, human health, and advanced systems and infrastructure, The Engine offers the interdisciplinary space, technology, and funding necessary to solve the world's most challenging problems. This community challenges its tenants, while also supporting them along their journey from lab to market.
The uniquely flexible and agile facility is designed to support "tough tech" companies over the full course of their maturation. Move-in ready labs and offices, along with readily available infrastructure and resources, enable teams to begin work quickly and then scale in place, expediting commercialization and potential for positive impact.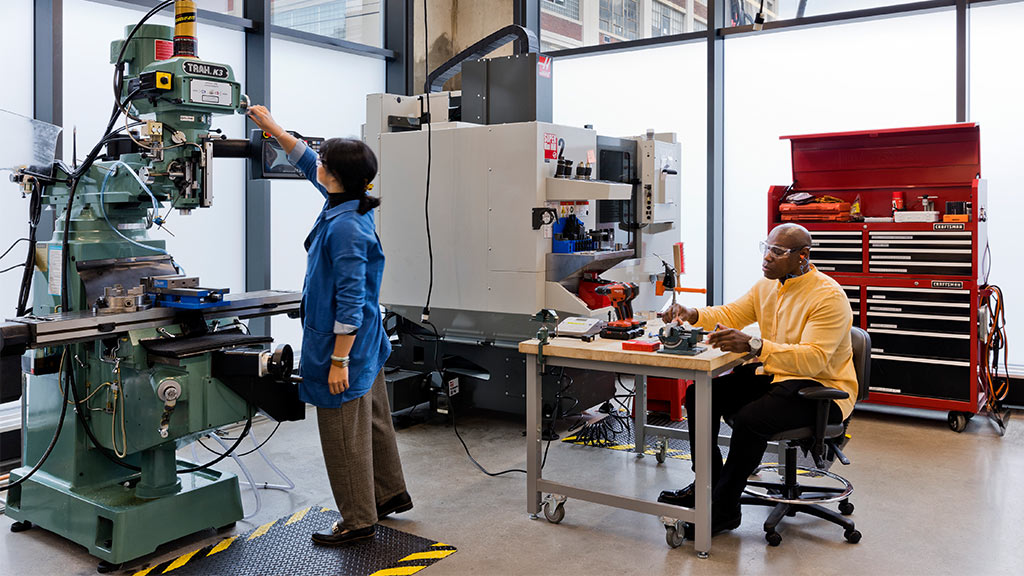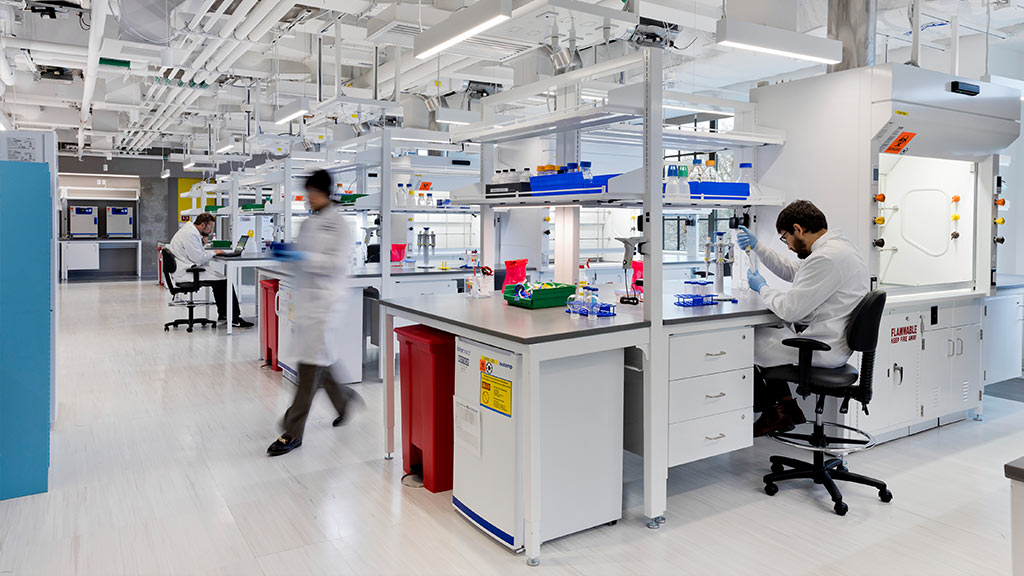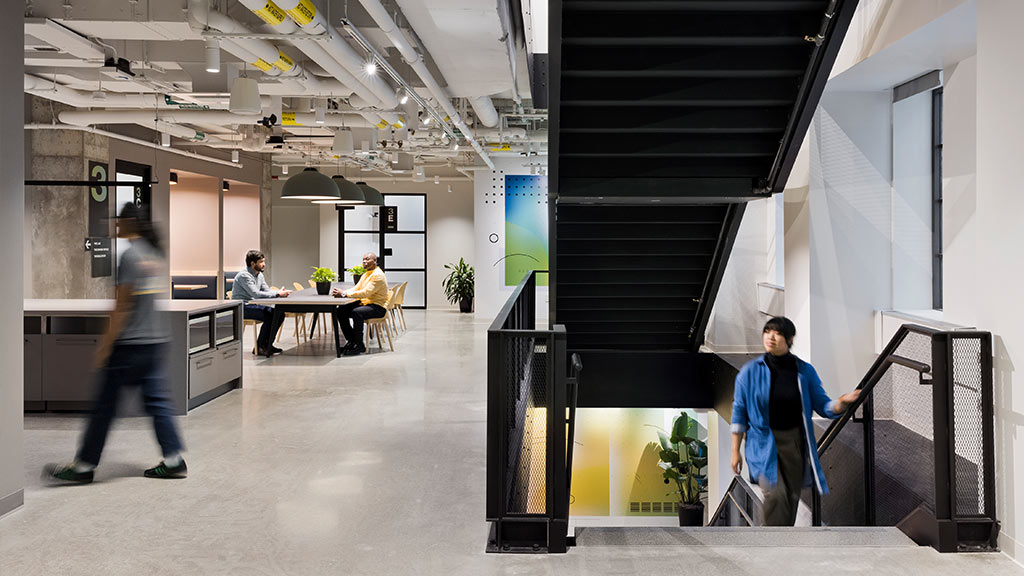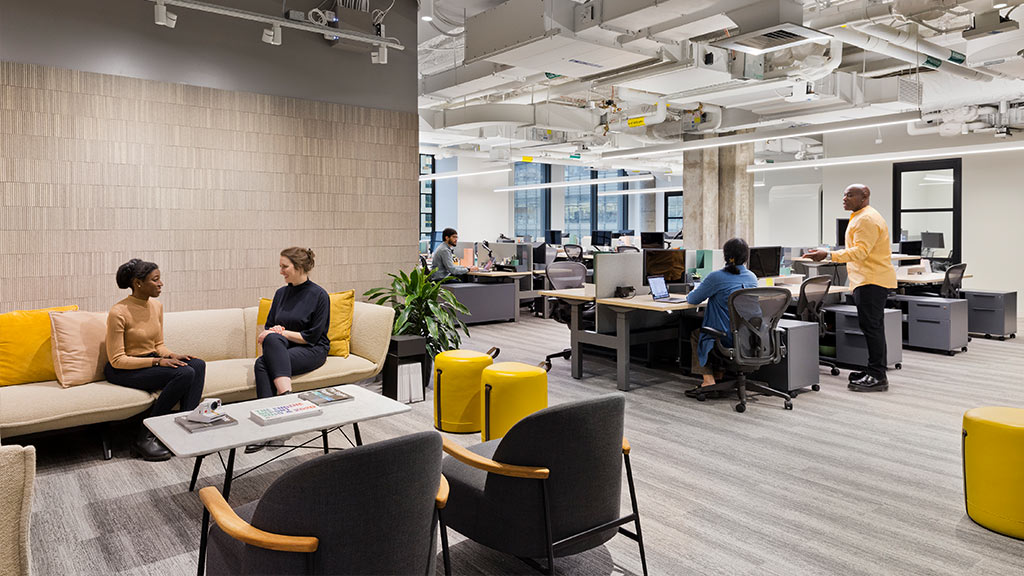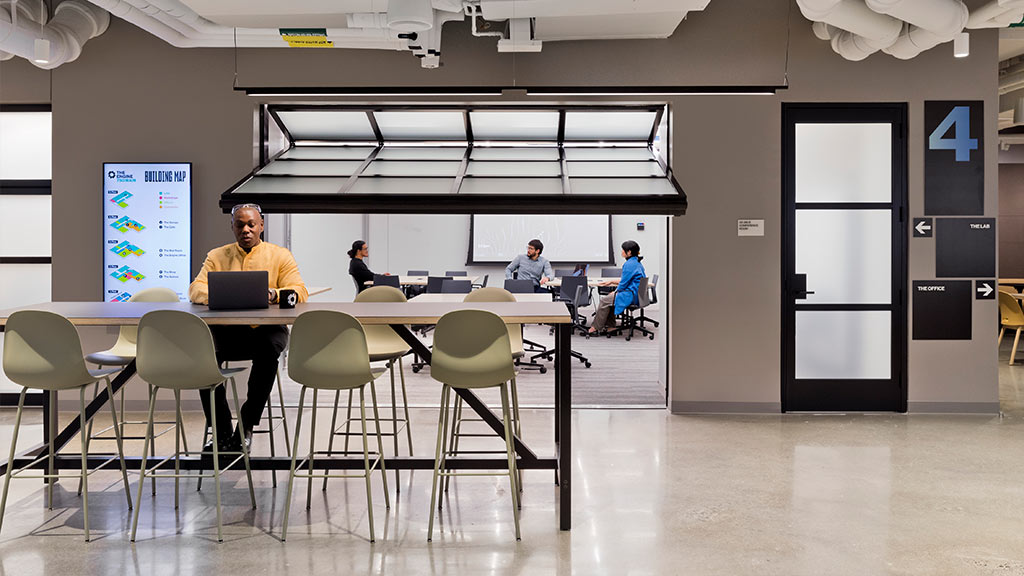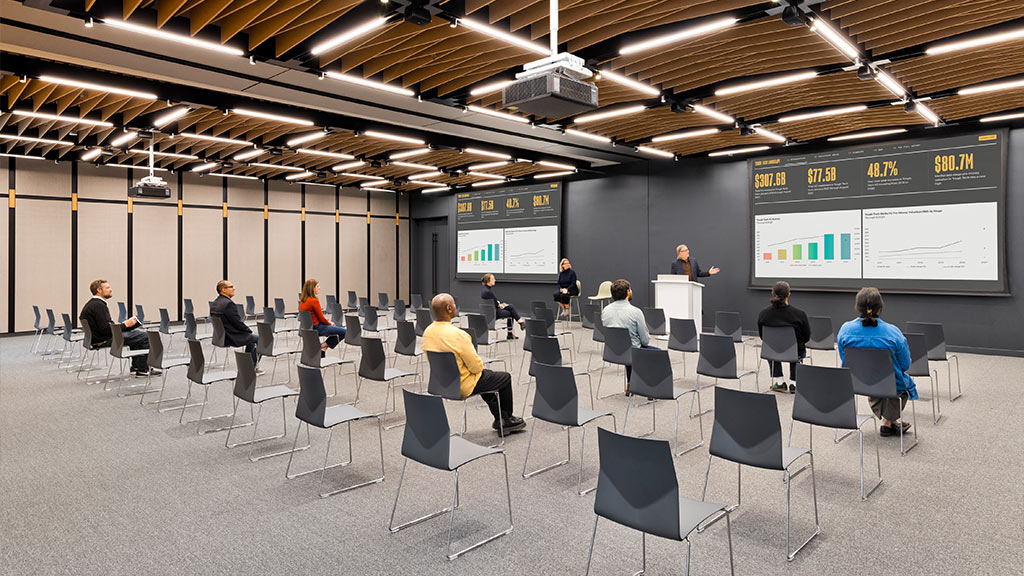 While research and discovery have become increasingly interdisciplinary, traditional research coworking spaces focus on only one discipline. The Engine breaks this mold by inviting biologists, chemists, engineers, academics, business leaders, investors, and policy makers to co-habitate and collaborate all under one roof. In support of this mission, The Engine provides a diverse selection of industry specific technical spaces that serve tenants across the engineering, physical sciences, and life sciences disciplines.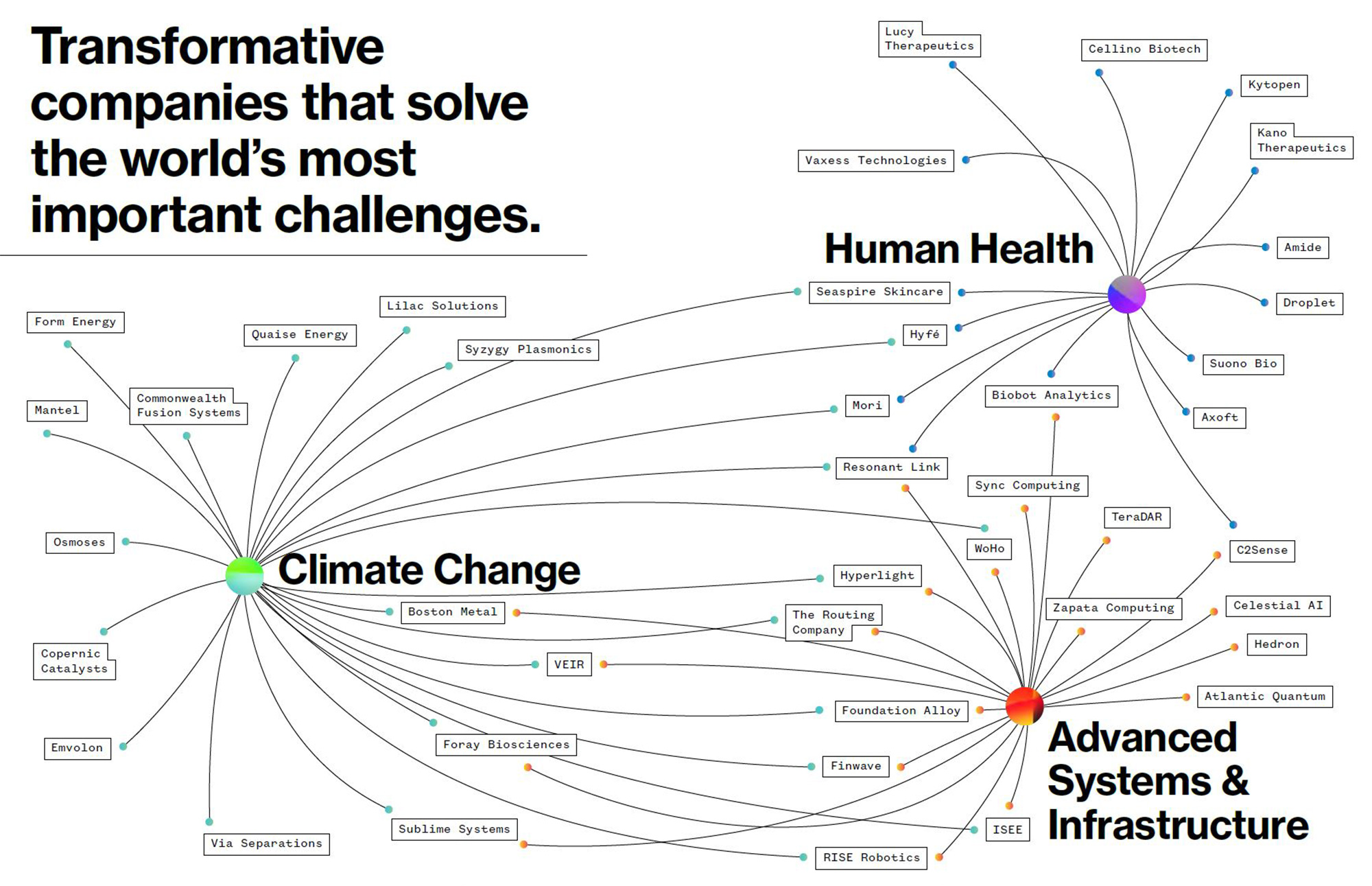 In addition to going above and beyond the industry standard for research space, the project's success is also demonstrated in the strength of the community it fosters. The Engine community is grounded in trust, collaboration, and mentorship. In order for the project to be successful, it was critical for the design to specifically address each of these aspects and create an environment that drives innovation.
Three core design strategies enabled The Engine to connect communities across disciplines:
Showcase real work while honoring confidentiality.
In initial visioning sessions, the design team developed "trusting your neighbor's visitor" as a key tenet. All of the companies that share The Engine's resources are developing valuable intellectual property (IP), and protecting this IP is imperative. The Engine, on the other hand, sits within a broader network of communities, from the Kendall Square ecosystem to academic institutions and global research companies. It is critical that tenants be able to invite these groups into the Engine's space without causing concerns about their access to competing ideas. The design team developed a clear approach to security, with multiple layers of access and limited visibility to research space, so that all of the stakeholders can feel comfortable within the broader community.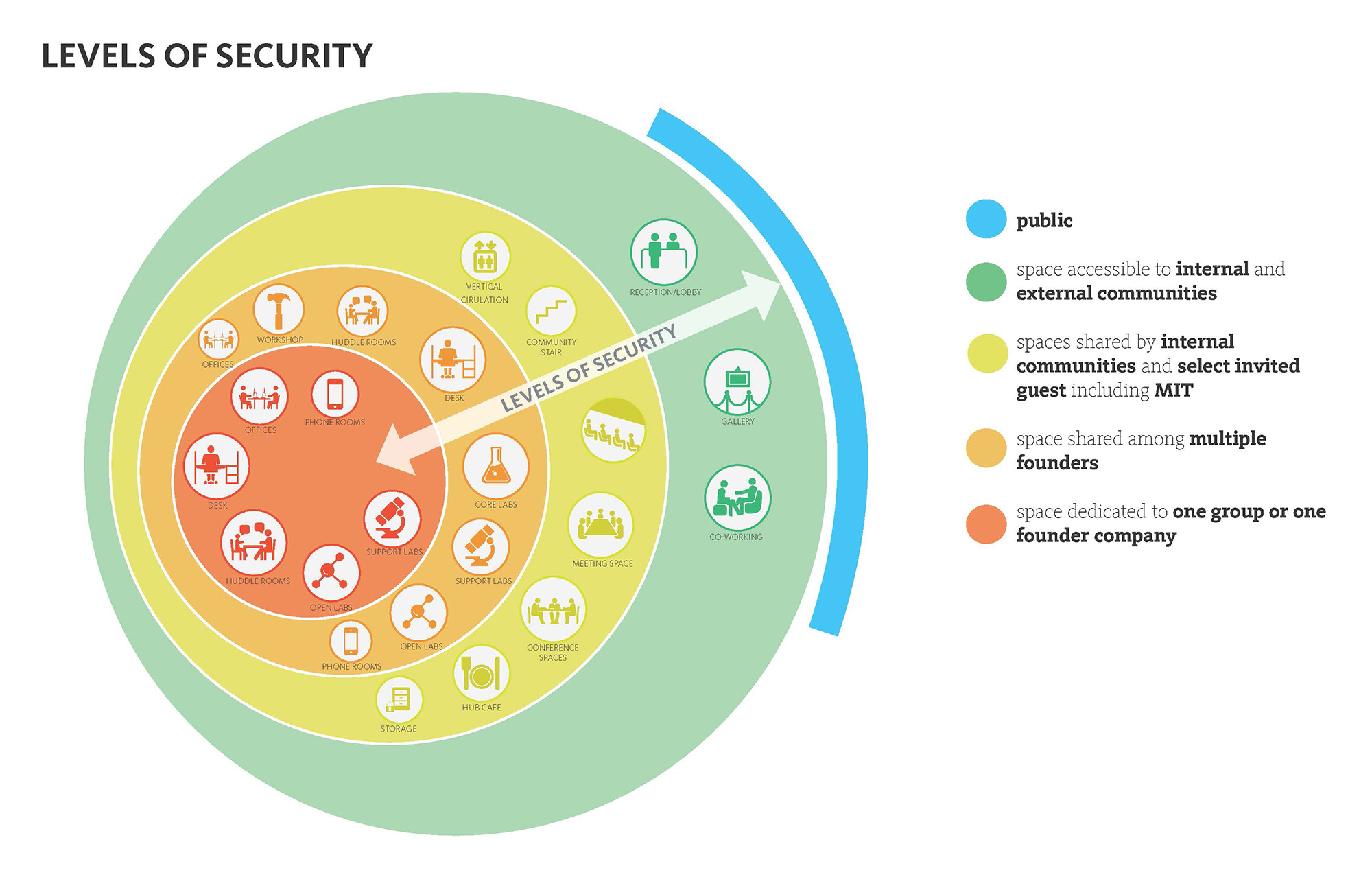 Build a platform for interdisciplinary work while fostering collaboration.
Collaboration is another foundational aspect of The Engine's success. The interdisciplinary nature of today's discovery already lends itself to collaboration but promoting a culture of collaboration within a coworking environment is particularly challenging. Many of the groups currently residing at 750 Main Street are working toward similar goals and could be reticent to share their knowledge with other groups. The design team addressed these concerns by strategically locating shared spaces. The heart of the design is The Avenue, a main path of circulation that runs through the building on each floor and is connected by a communicating stair. The majority of community spaces, including the café and shared meeting spaces, are specifically organized around The Avenue in order to encourage chance encounters. This spatial organization has facilitated a number of impromptu conversations and created collaborators out of would-be competitors.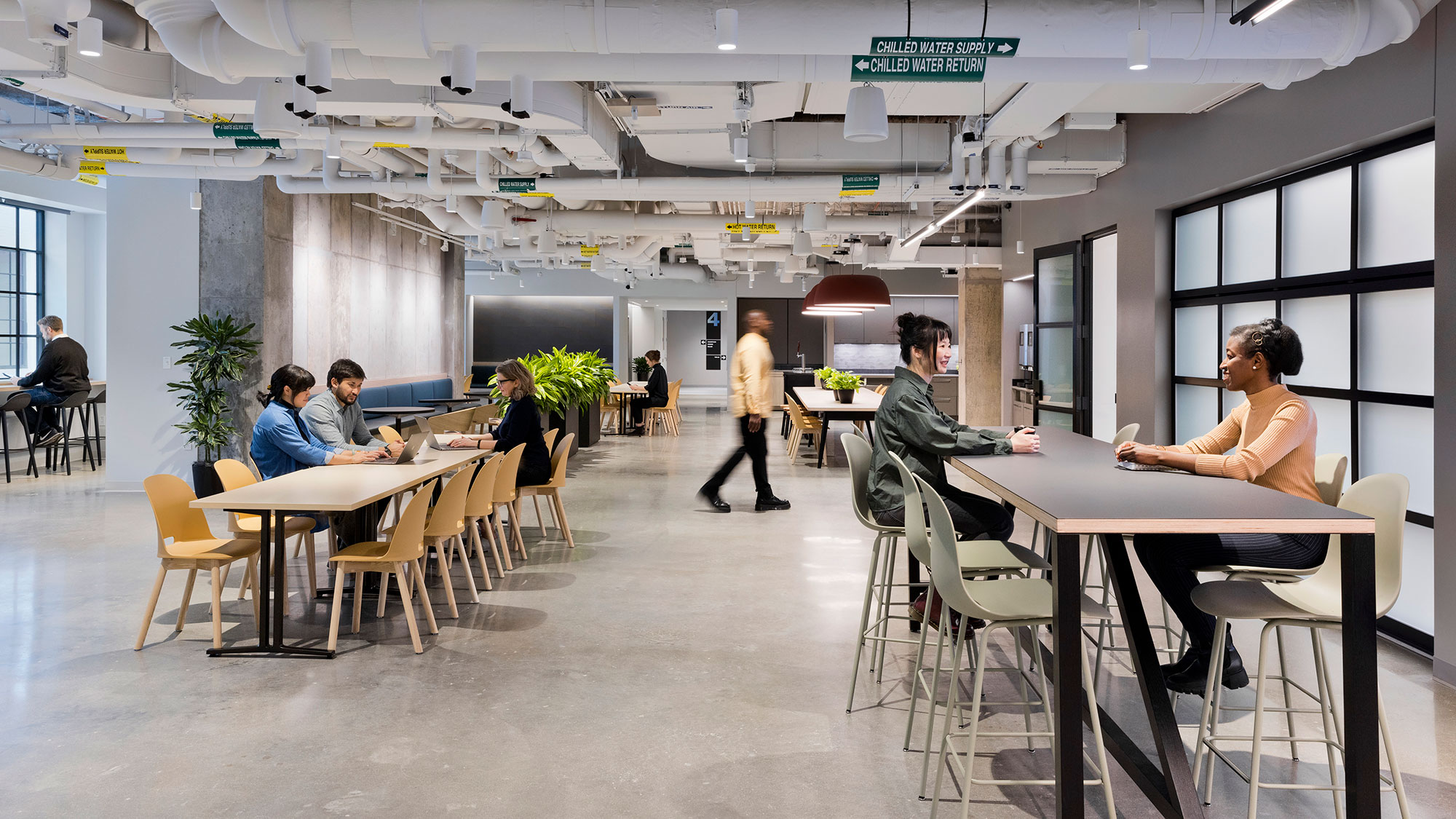 Support an ever-changing mix of small, medium, and large companies.
"Graduating" from small startup to established company within the facility was another key driver that appeared early in design. It was clear from the very start that the design had to support companies of different sizes and provide spaces for tenants to grow without looking outside The Engine.
The team defined three typologies: Small (less than 10 employees), Medium (10-25 employees), and Large (25-50 employees) and developed a layout that can accommodate different size groups within the same footprint as dictated by demand. Small companies will typically rent a handful of benches and workstations, for example, while medium and large companies will desire a private suite. The design developed into a typical layout that stacks across floors such that a large company can rent a suite on a floor, while identical spaces can be leased to smaller companies on other floors.
Mentorship was an underlying driver to the floorplan layouts as well. Smaller companies will look to the medium size groups for advice, just as the medium size groups will seek out the larger companies. The design provides space for newer companies to be adjacent to more established companies in order to promote this critical mentorship.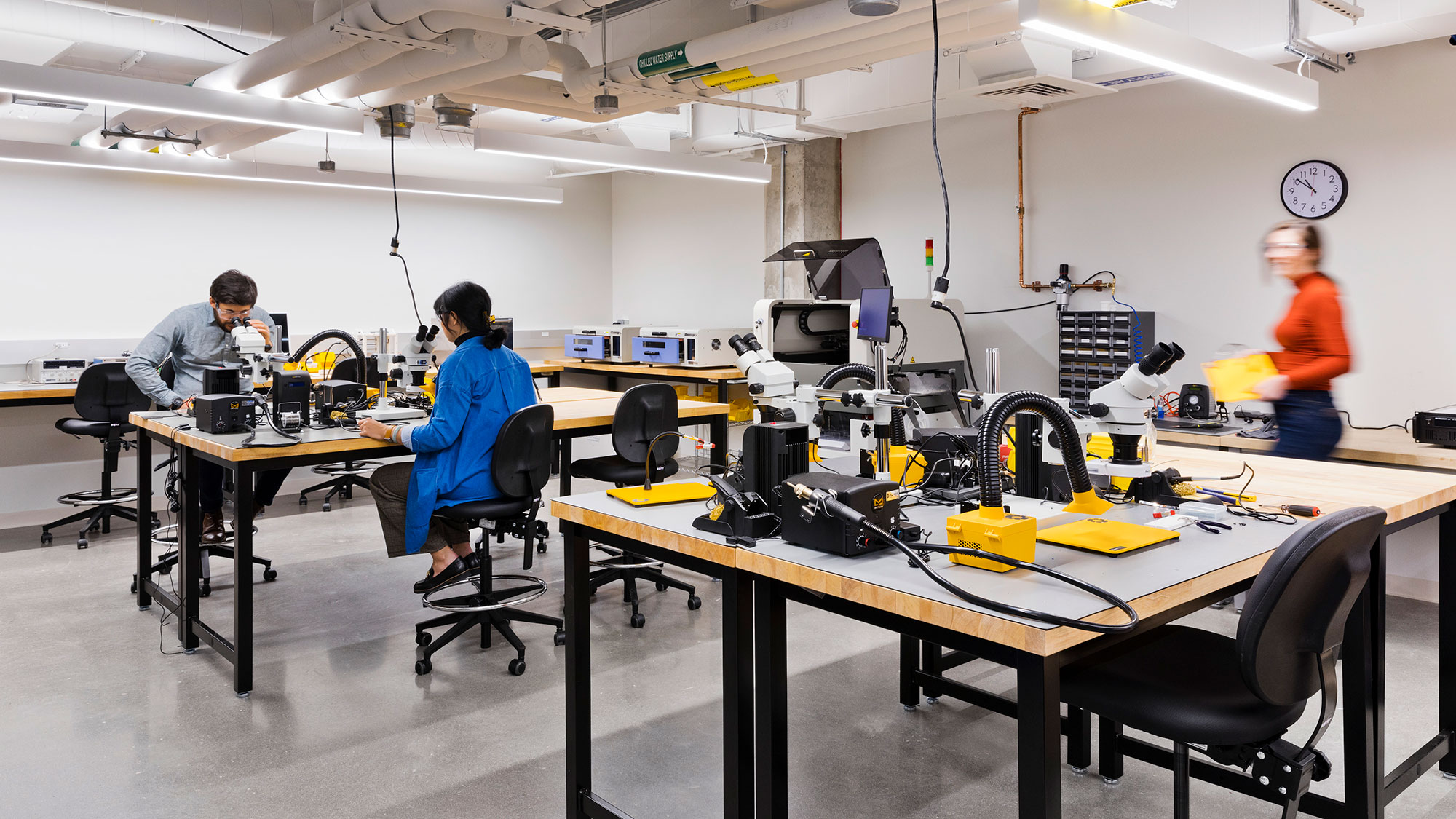 Effective research accelerators connect layers of community. The successful design of the research coworking spaces hinge not only on highly specialized equipment and tools, but on lowering the barriers to collaboration. Recognizing the importance of trust, collaboration, and mentorship and reinforcing these attributes through design has made The Engine @ 750 Main Street a seminal project, enabling companies like Biobot Analytics and Kytopen to solve the world's toughest problems together.
For media inquiries, email .