Consumer Goods Companies Are Now Competing for Tech Talent
November 17, 2022 | By Tim Kamp
Work has evolved rapidly over the last few years, as the pandemic shifted our lives and priorities. Returning to the office – and for some, to the workforce – may seem arduous, but consumer goods companies are taking note. As the workforce embraces this new structure of in-office expectations, brand culture and experience are top of mind for these companies as they search for ways to add balance, connection, and purpose to the workplace experience — while also attracting and retaining top talent.
Longtime employees have been working remotely and, in many cases, enjoying the work-life balance afforded to their newfound lifestyles. Those new to the workforce or amid a career change are seeking an experience aligned with their priorities. Talent is searching for purpose, connection, and a sense of greater good after being remote for years. But as more consumer goods companies look to diversify their talent pool, how do they compete with the new expectations and needs of these workers?
In 2020, we experienced the quick pivot to working from home and for the most part, isolation. In 2021, we chronicled the physical move of people out of the city to a decentralized "hub-and-spoke" style office experience. And in 2022, we witnessed the "Great Resignation." These three crucial moments in time have driven the workforce to search for a more impactful meaning within a brand – something that is appealing to more and more workers as purposeful mindsets have evolved. Here are three workplace strategies that consumer goods companies can use to create an authentic sense of purpose and connection:
Living the Brand
Commitments to wellness, equality, and sustainability add value and meaning to a brand – no matter whether you are an employee or a consumer. But how these values are reflected in the workspace and day-to-day operations of the brand is just as important. Gensler's 2021 Workplace Survey highlights that most employees desire a hybrid work week with 2-3 days in-office. Within the consumer goods industry, 66% believe that in-person collaboration is important to their role – 14% higher than the U.S. average. This desire to be in-person must be complemented in a post-pandemic world by tapping into the values and priorities of the workforce. Gone is the typical 9-5 workday. What's emerging is more flexibility – allowing people to alleviate stressors from their workday and show up authentically as themselves, engaged, and ready to work.
Companies that encourage employees to "live the brand" will foster trust and connection, and reinforce their mission via culture and commitment to their people. Experience-driven workplaces that connect employees directly to their brand and product — through physical and digital touchpoints that allow employees to engage with each other as well as with the product they create — are key to fostering both community and pride.
These experiences must also be equitable. Feeling connected to the brand will heighten community and give purpose to your work, and they must be the same regardless of your location (hybrid or in-person), tenure, or ability. Companies must recognize the need for flexibility and fluidity.
Aligning Mission and Experience
As Gen Z and Millennials become the largest faction of the workforce, alignment of brand culture and external messaging is growing in importance. Expectations are that companies walk the walk, as the average consumer is spending their valuable time and money on brands with a purpose. Employees are overwhelmingly seeking a call to action on a company's mission, to know that the brand stands by what it says.
In the past few years, we witnessed this when companies found ways to support their employees and communities during the pandemic: shoes & apparel for frontline workers, food and services for displaced and furloughed individuals, opportunities for outdoor wellness or exercise, and more. We know from our Gensler Experience Index that places supporting community and social connection perform better and achieve overall higher workplace satisfaction. Moving forward, our workplaces have the opportunity to open their doors to our communities and be a hub of connection, learning, and inclusion. This can be done by embracing locality – showcasing local vendors, highlighting stories of sustainability and resilience, and strengthening commitment to community.
Embracing Value and Purpose
A PwC survey notes that organizations with a distinctive culture gives them a competitive advantage to be two times as likely to outperform their peer organizations. Not only is brand engagement critical to employee well-being, but it's directly linked to talent recruitment and retention. Amid an uncertain economy and shakeups within the tech industry, more workers will make the leap to consumer goods companies. The pandemic accelerated the direct-to-consumer delivery of products, requiring the diversification of the workforce to complement the rise in e-commerce, with some new consumer goods jobs looking more and more like tech jobs. Workers will likely join the industry and flock to design and innovation hubs, such as Portland, in search for new opportunities and a new way of life.
These workers will seek experiential attributes in the workplace instead of physical attributes. Locally, companies like Timbuk2, Nike, and Keen, to name a few, have long-invested commitments to community, sustainability, and innovation – and their current and prospective workforce has taken note. The offerings? Not amenities. It's the Portland experience – opportunities that support one's interests and alignment of values, awareness of work-life balance, a better cost-of-living, and a priority on health & wellness. When the work offers value and purpose, the workforce will reciprocate. After all, talent is a representation – and extension – of the brand. So, what's in store for the workplace of today?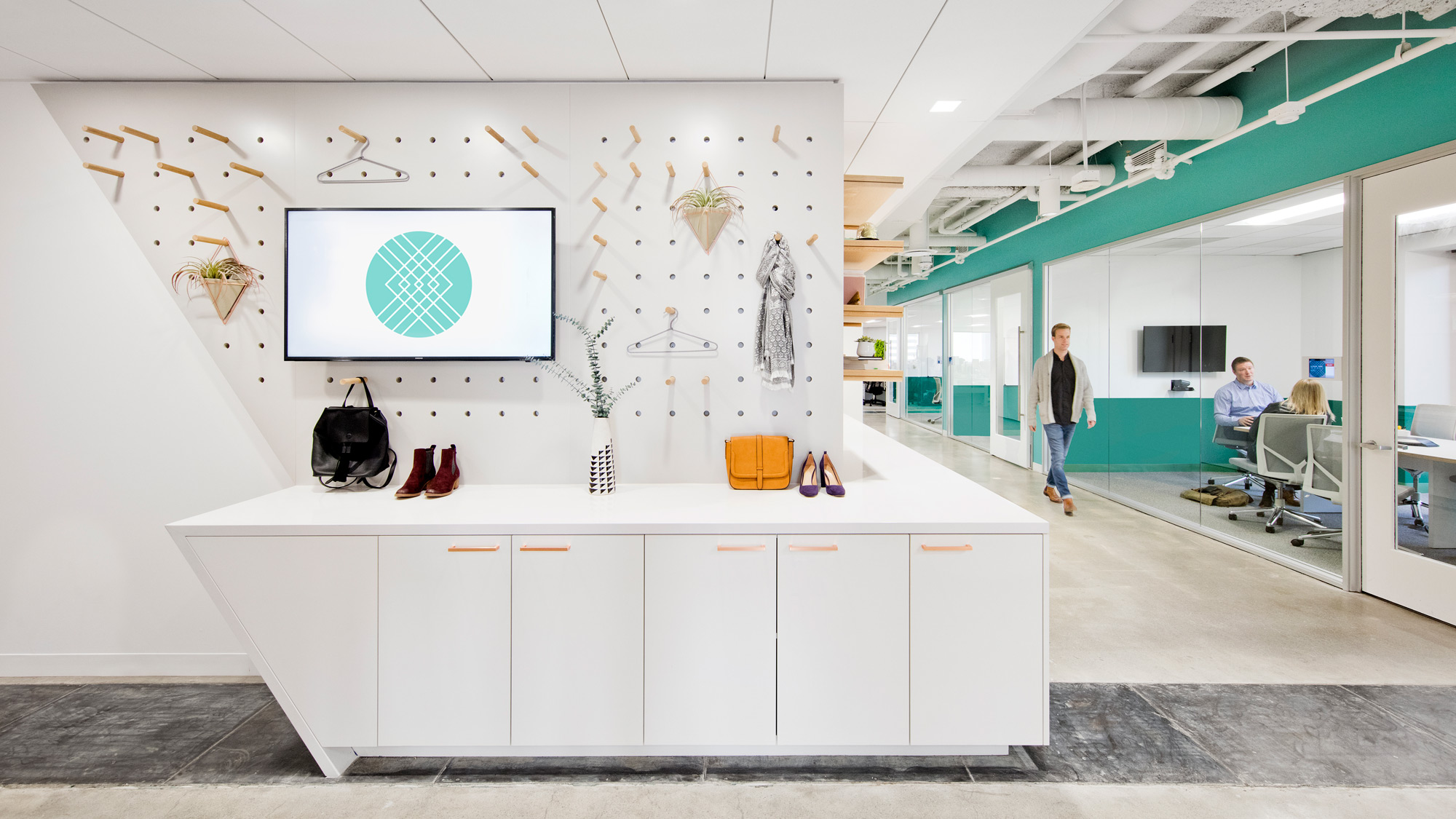 Our return to the office has been steady. It has, at times, been messy. But it has also given companies the time to reflect upon the messaging and values they want to prioritize. It's given companies the time to strategize on who they hire and where they work – key factors in brand culture and experience. Connecting the brand with purpose and talent with the brand will drive the movement forward. The shifting attitude of the post-pandemic workforce is one towards balance, connection, and purpose – and consumer goods companies are listening.
For media inquiries, email .