The Definitive Value of Build to Suit: Building Purpose From the Ground Up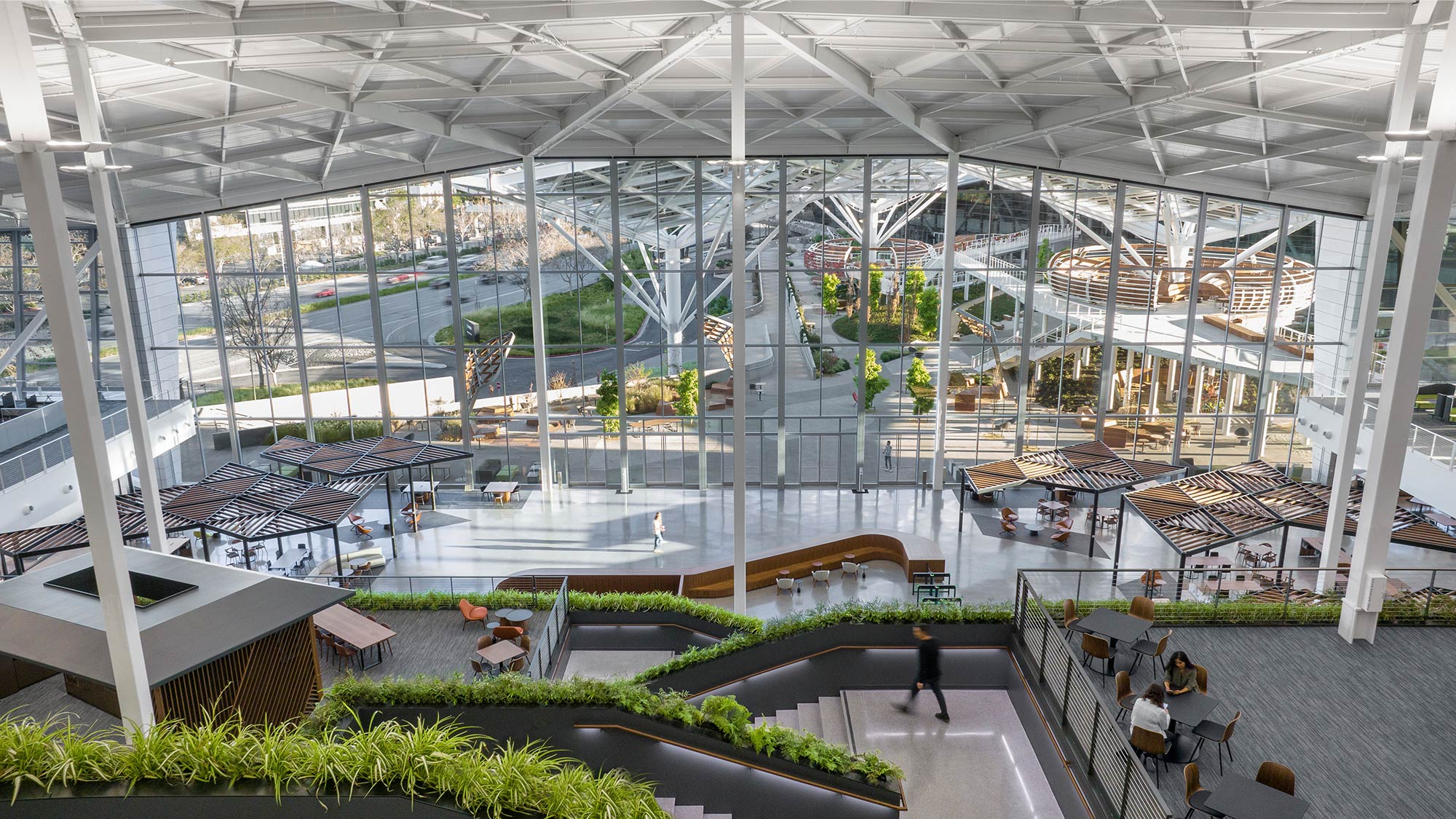 Leading global organizations are realizing the impact that purpose-built headquarters can have on employee experience and business outcomes. The world is confronting a disruption to workplace culture, which has resulted in the largest migration to remote working in history. The hangover effect of that shift to remote and hybrid work is historically low office occupancy and historically high vacancy rates, which are further impacting companies' business growth strategies and their ability to innovate.
In board rooms across the globe, the conversation about how best to acknowledge what employees value and expect in their physical workplace is ongoing, but all agree that providing a compelling experience at work will create the most desired places that attract and retain top talent. As leaders grapple with the best policies for meeting employee and business needs, they understand that success metrics are very much tied to in-person collaboration and shared purpose. At stake is the dissolution of what it fundamentally means to be a "company" in favor of the ultimate gig economy, where everyone is a sole practitioner, and where decisions are made in isolation and greatly impacted by individual goals versus the shared knowledge of colleagues who are working towards common goals and core beliefs.
According to the Deloitte 2020 Human Capital Trends report, 93% of respondents reported that a sense of belonging drives organizational performance, but only 13% believed their organization is ready to address this trend. This insight into what people want in the places where they spend significant time leads us to believe that the value of placemaking and human-centric design is integral to a robust presence in the office — and that commercially available options are out of step with these evolutions in worker priorities and company needs.
The solution is to build what you specifically need with purpose and focus yourself to sustain and grow your people and, in turn, grow your business. That's where build to suit comes in: these purpose-built office buildings or headquarters investments can be developed to suit a company's specific needs and reflect its unique brand and culture, while also taking into consideration future adaptability.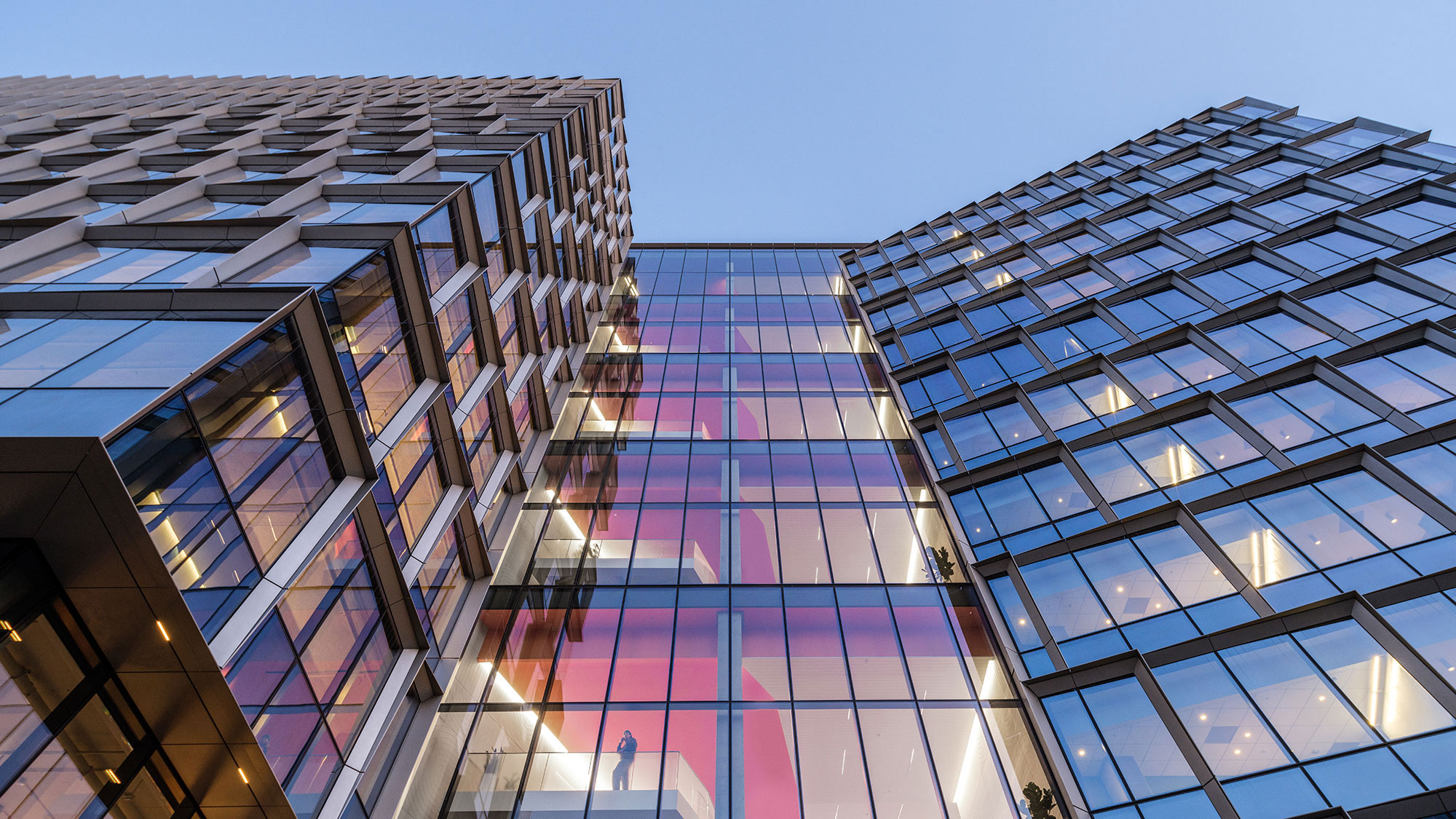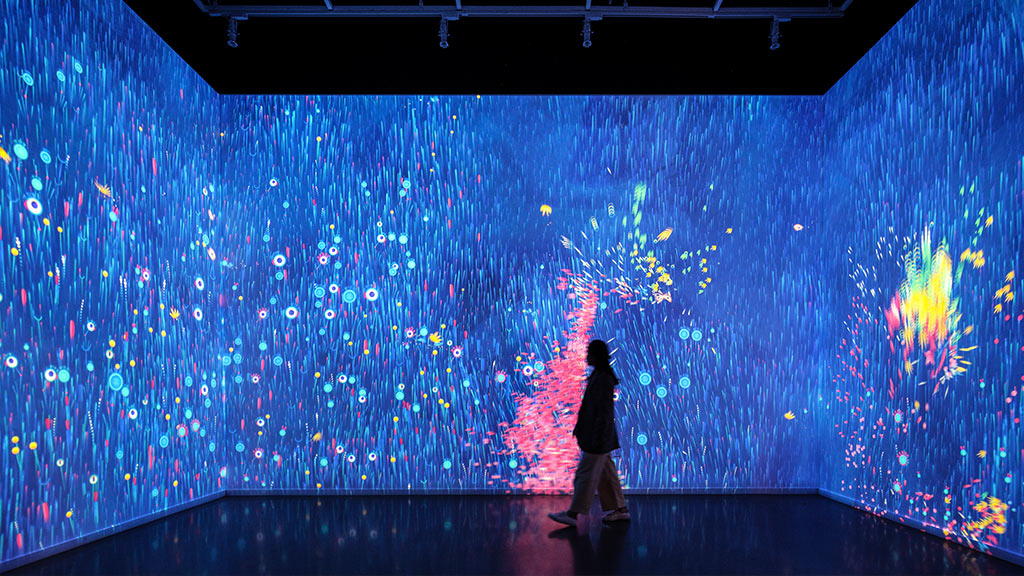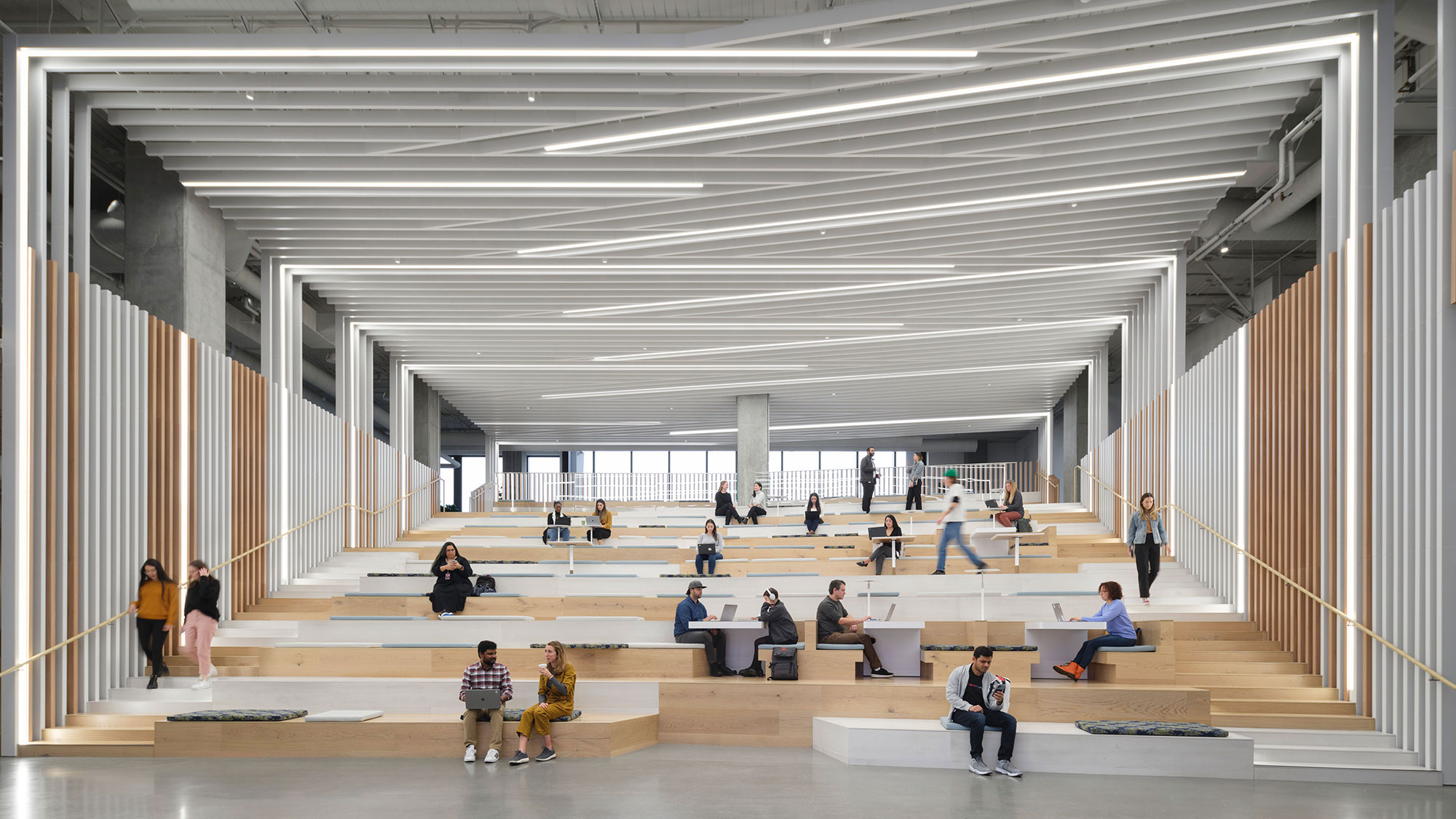 For Adobe's Founders Tower in San Jose, California, Gensler partnered with Adobe to design a building that embodies the company's commitment to creativity, sustainability, and inclusivity, and takes an innovative approach to the future of work. Photos by Jason O'Rear.
The promise and potential of build to suit
Leading global organizations today are realizing that the impact of a new headquarters extends beyond the scope of a real estate or facilities project. The creation or recreation of a headquarters is a powerful moment for an organization. It can be an embodiment of organizational vision and company ethos. It can become an opportunity for purposeful and meaningful design to improve the way their employees work, transform their organization's culture, and tell compelling stories to their customers and partners. A new headquarters can be the change agent for both physical and organizational transformation.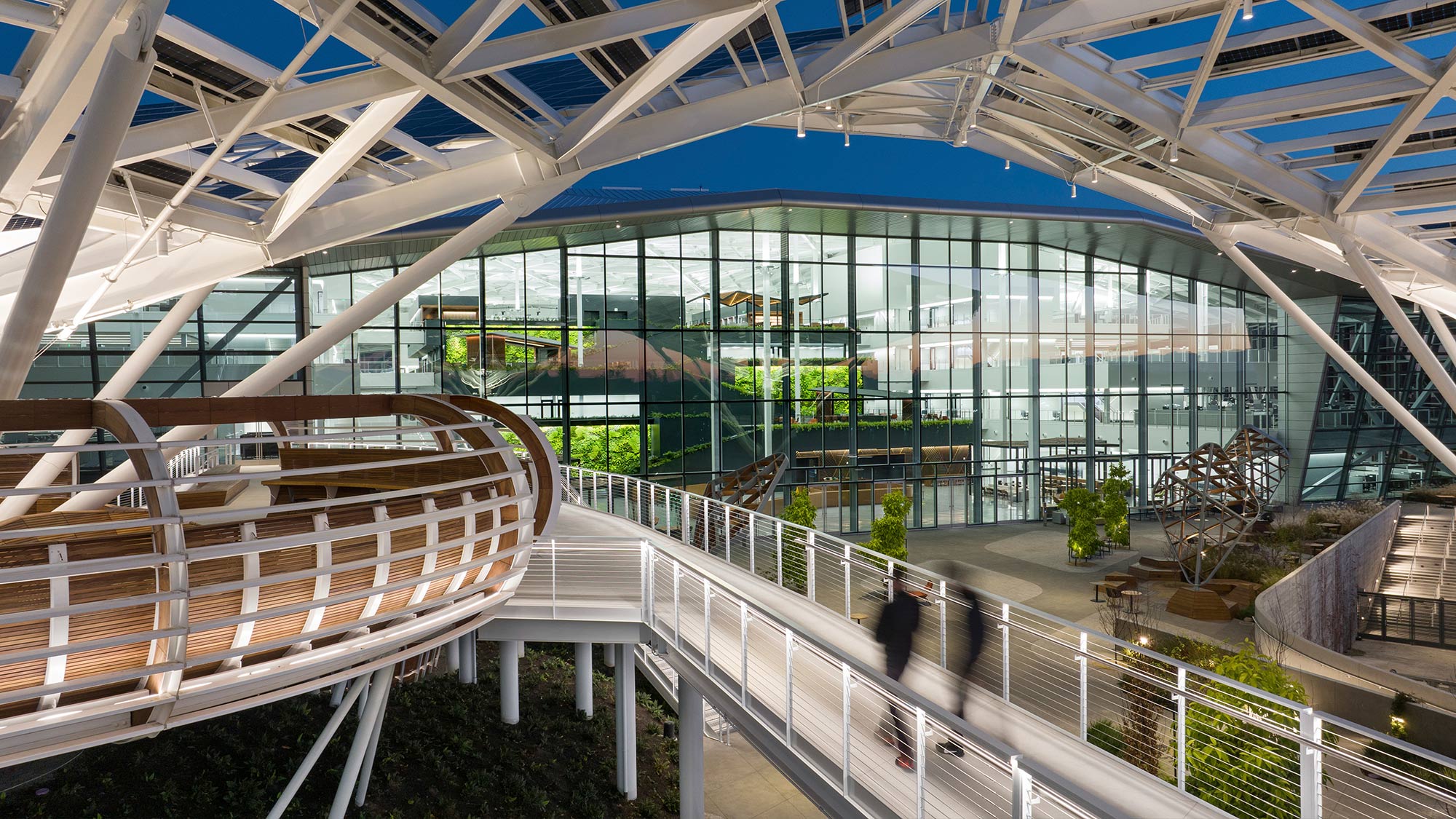 A new headquarters can require a massive investment in time, capital, and human resources that must deliver a positive and measurable return on investment. To achieve maximum impact and results, we believe it is essential to adopt a holistic approach with a cross-disciplinary integration of architecture, workplace strategy, and brand design practices with senior leadership and stakeholder groups fully engaged. This integration leverages expertise and thought leadership from across the global platform throughout the life of the project and continues to deliver significant returns throughout the process. Such an integration can be a catalyst for organizational transformation to unlock a company's full potential.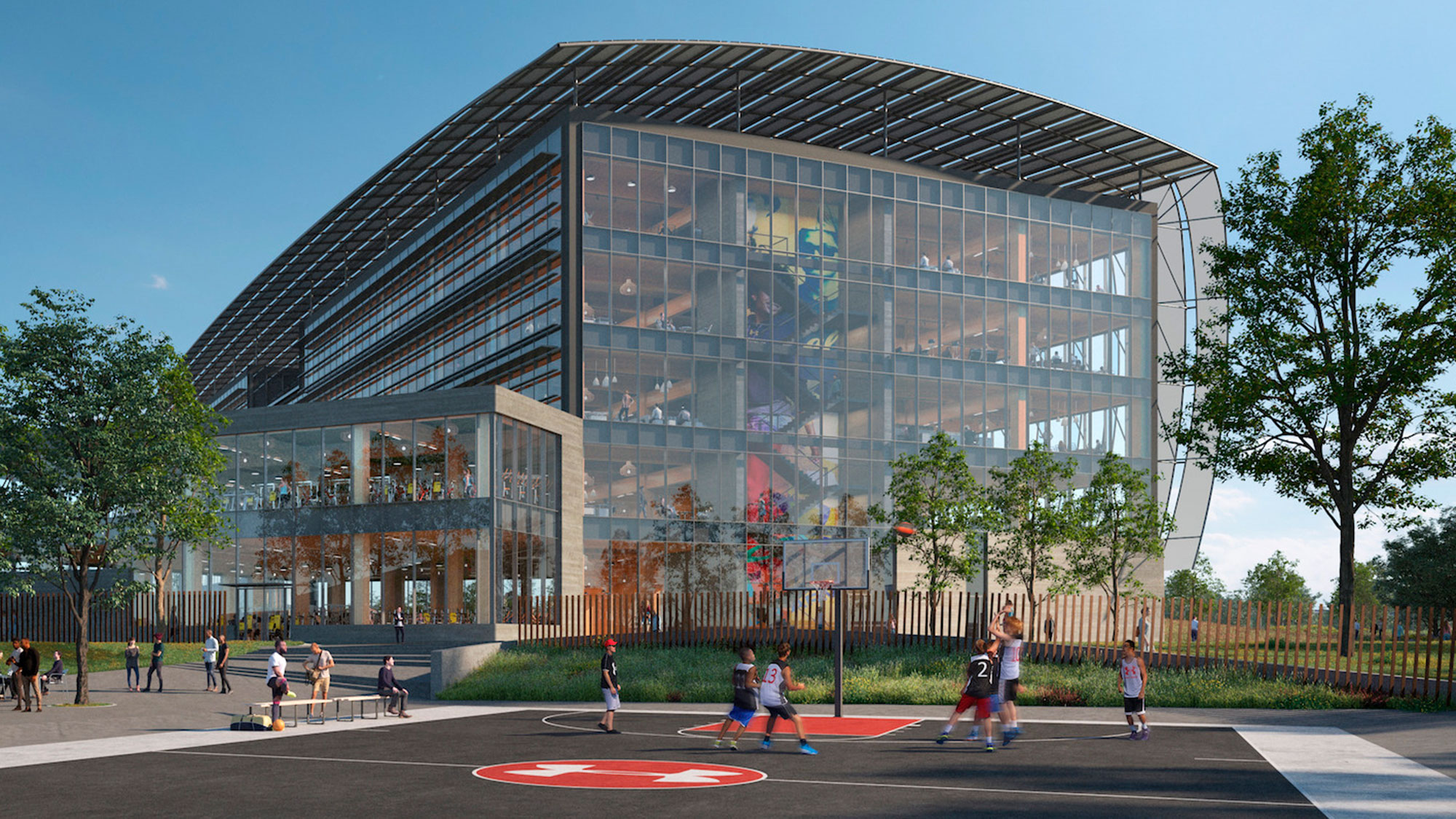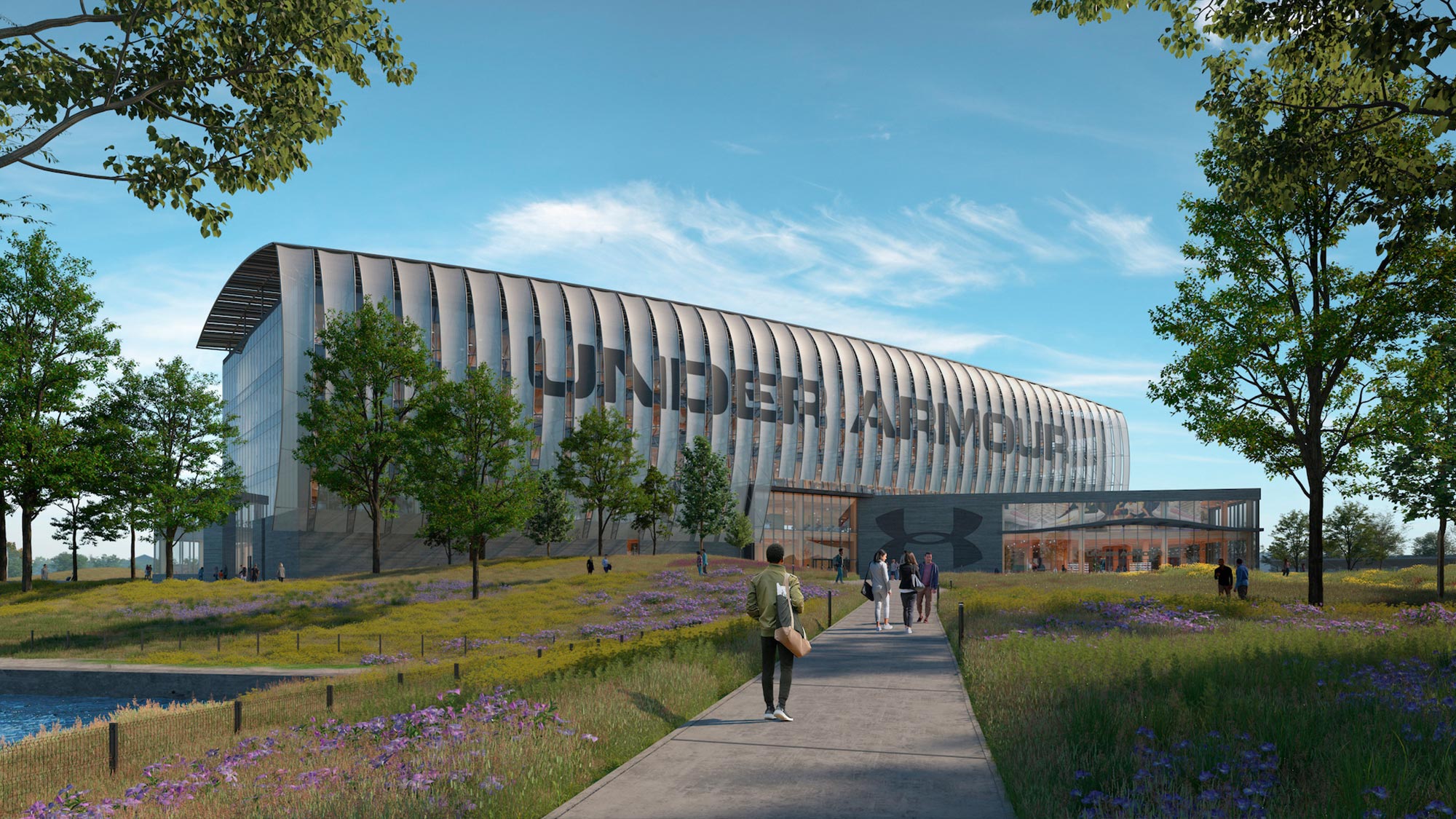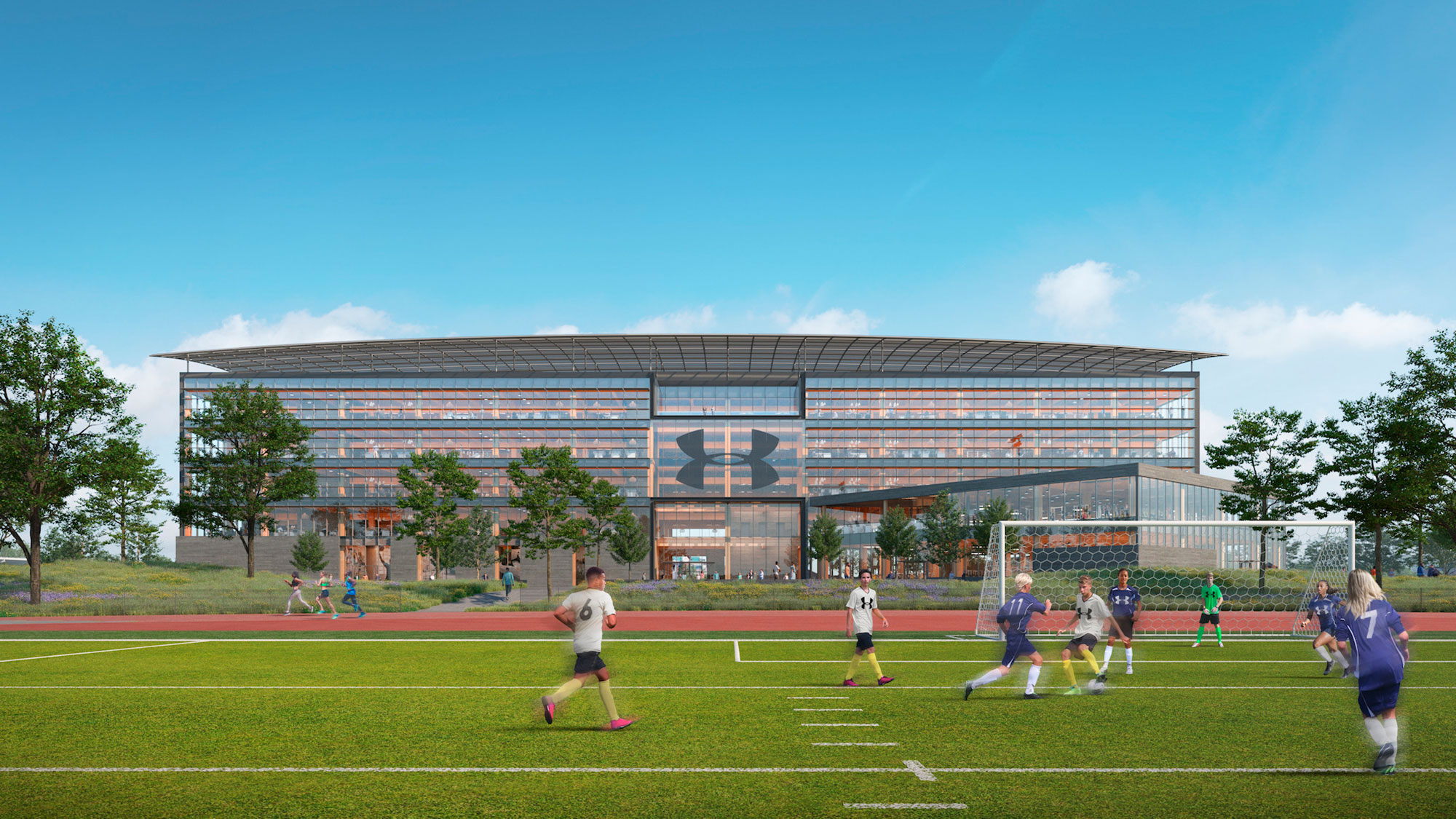 For Under Armour's Global Headquarters in Baltimore, the all-electric, mass timber building is targeting net zero energy and substantial embodied carbon reductions, serving as an example of how Under Armour lives up to its values. The high-performance building is a physical embodiment of the company's mission to create high-performance products for athletes.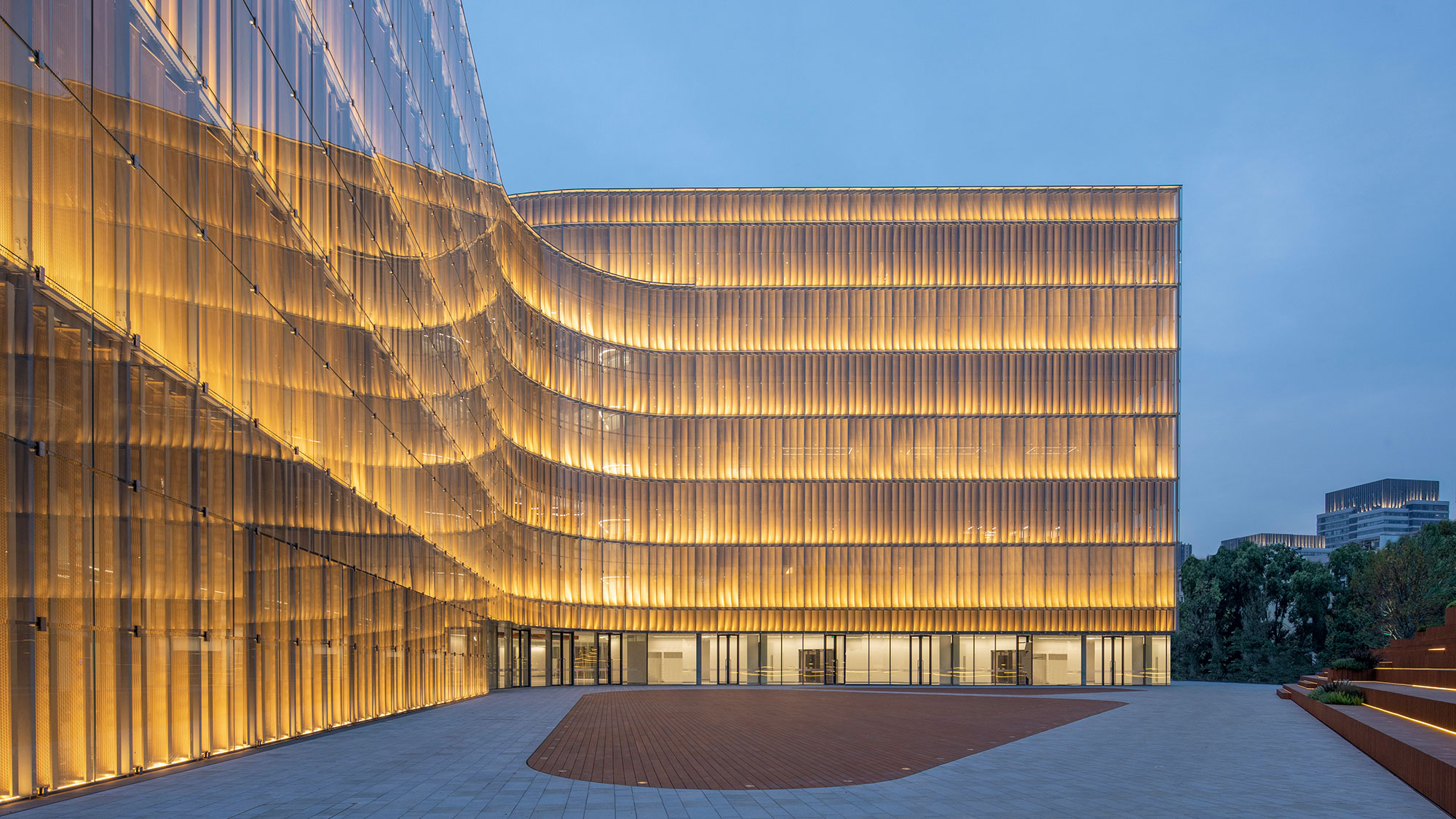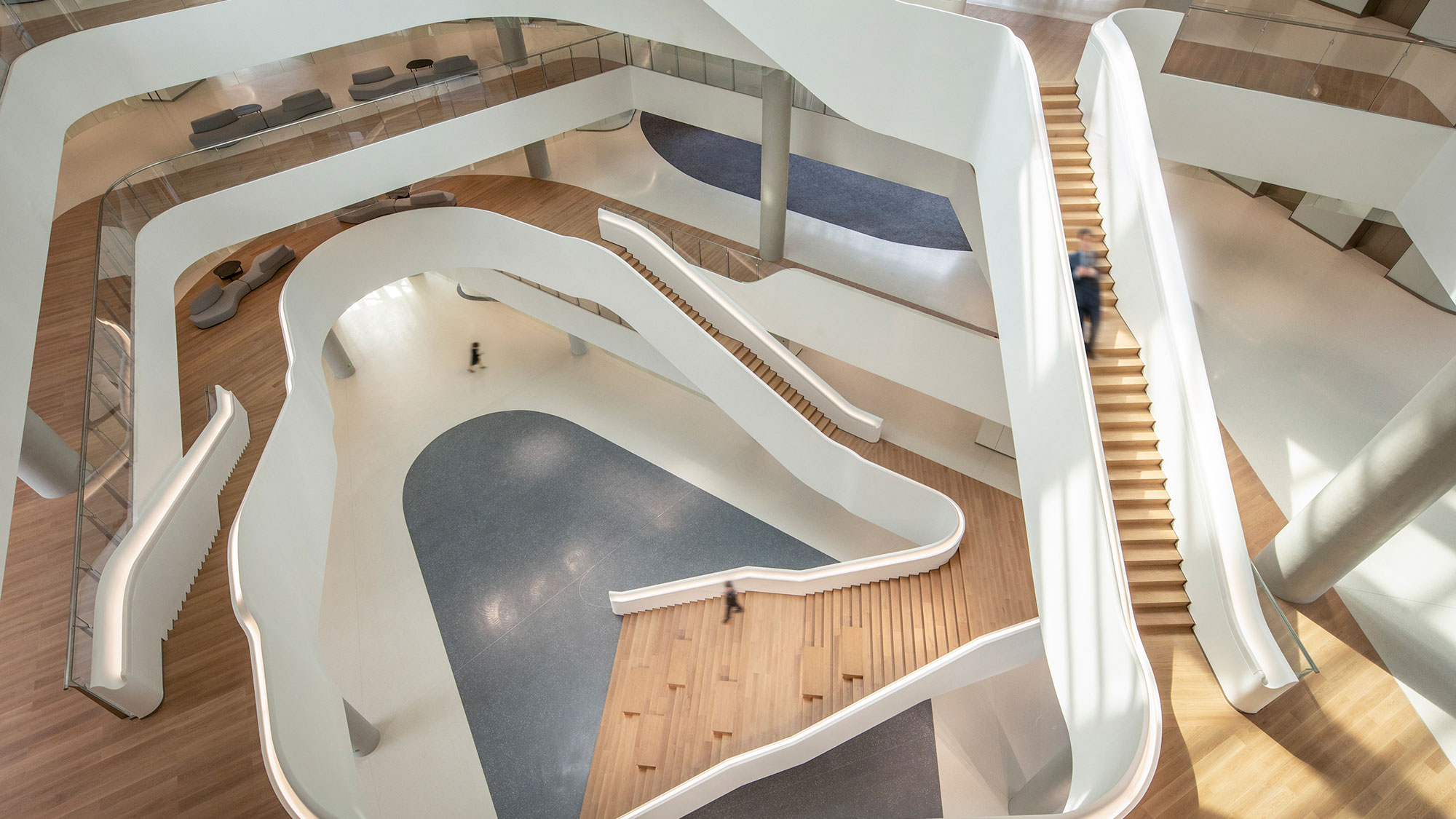 The YOFC Headquarters in Wuhan, China, acts as a physical manifestation of the company's success as the world's biggest optical fiber manufacturer. The space reflects the manufacturer's culture and company heritage, built on connection that extends outwards in all directions. With high-tech solutions, such as a smart façade and daylighting controls, the design expresses the company's drive to innovate, connect, and thrive. Photo by RAWVISION studio.
One of the big takeaways from our time apart is a recognition of how much we enjoy and need human contact, a sense of belonging, and the importance of community for our collective well-being. As we come together again, the fundamental need for reconnection is placing greater value on real estate and place. Design solutions that prioritize human experience and people-first strategies offer the best opportunities to emerge stronger from the crisis. Through this lens, we can reimagine the office space we provide to our teams and make our own future where great things happen.
For media inquiries, email .