5 Conversations That Define 2023's Evolving Workplace
May 25, 2023 | By Elizabeth Brink
The past three years have upended traditional notions of work. Today's dynamic business climate means that the ways people are working are continuously evolving, and our workplaces are adapting rapidly. I recently participated in a panel discussion for the 2023 Orange County Regional Economic Outlook hosted by UCLA Anderson School of Management and the UCI Paul Merage School of Business. As a part of the discussion, I shared five ideas that we are seeing emerge as key drivers for the evolving workplace.
1. Experimentation and differentiation will continue.
Overall, we are seeing a lot of experimentation and evolution in the workplace, and we are especially seeing more differentiation across industries and even among different companies in the same industry. For example, Gensler's most recent U.S. Workplace Survey found that in the government and defense industry, people spend about 70% of their time working in the office and 9% of their time traveling or working at client sites. However, in the media industry, people spend 35% of their time working in the office and 36% of their time traveling or at client sites. This difference will necessitate very differently designed and planned workplace environments as well as new technology and business systems to support those different ways of working. In the media industry especially, we are seeing quite a bit of experimentation with new and varied types of spaces and settings being incorporated to support this more mobile and dynamic workstyle.
2. Being together in person matters.
The New York Times recently published an article exploring what they call the "hidden penalty" of remote work: a feedback shortage, particularly among junior employees. For people new to their industry or the workforce, the value of being in the office is not only to focus on tasks, but also to learn, develop, and grow. Throughout our society's extended experiment with new modes of work since the pandemic, we're learning that when it comes to mentorship, physical proximity matters. It's far easier for senior staff to embody their leadership roles in person and easier for junior staff to make progress.
My colleague Janet Pogue McLaurin has tossed around the idea that people may be the new workplace amenity, something that's easy to square with the Times' findings that remote work may carry a social cost. This may be the most potent reason that demand for meaningful time in the office is on the rise among both employers and employees.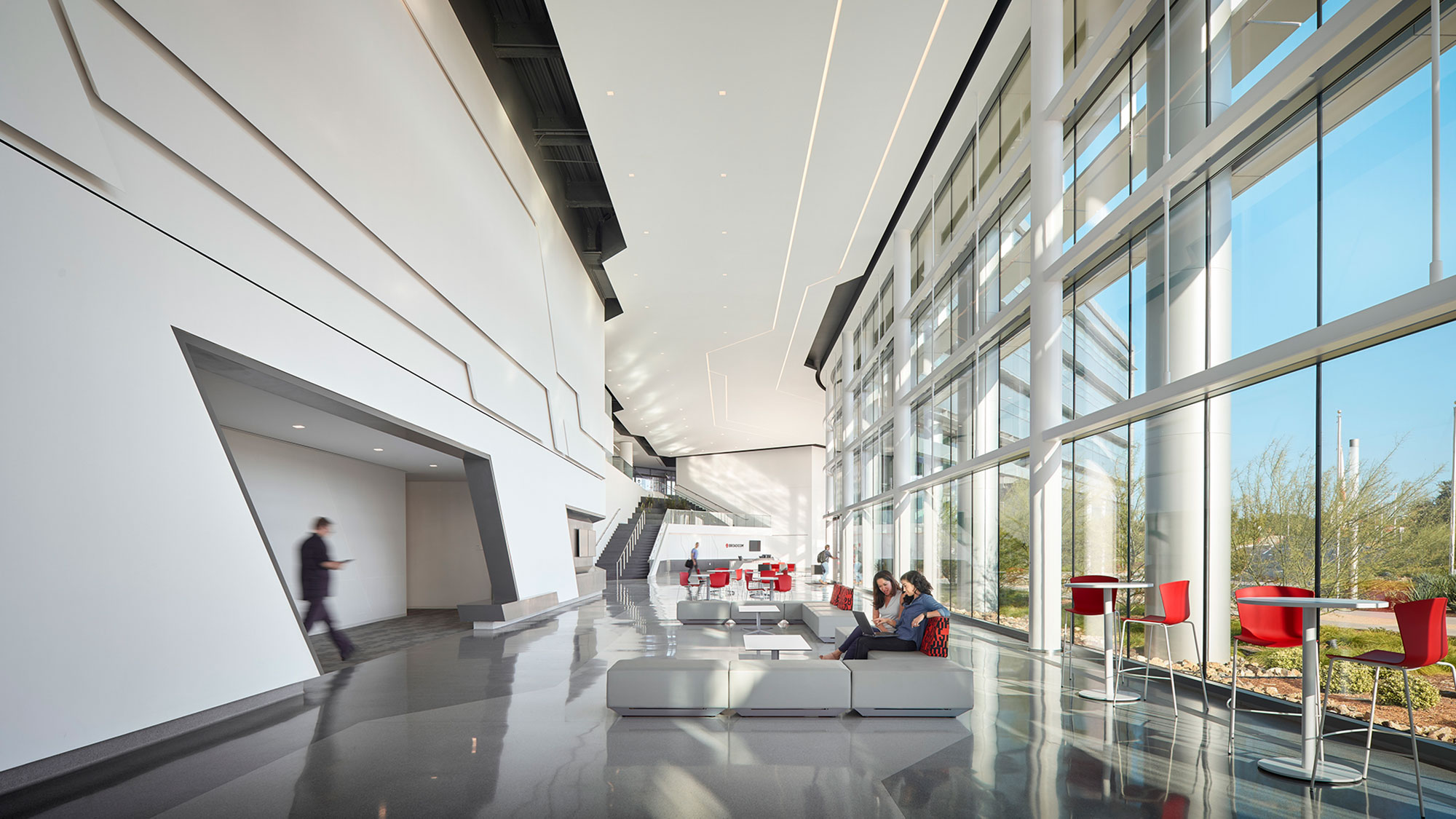 3. If the space works well, people want to be there.
Quality workplaces are places people want to work. These spaces offer unique experiences that are worth the commute; they provide space that fully supports the multiple ways that people work, and they are destinations rather than obligations. When people are investing in the time to commute into a workspace, they are doing so because they want to be more effective in their work, be more connected to their colleagues, and participate in culture. If their office space provides that, then they are significantly more compelled to work there.
Compelling workplaces will be more comfortable, efficient, and welcoming; they will be spaces where people can do both focus and virtual work and also work collaboratively in person with colleagues. Enclosed private spaces with soundproofing, proper lighting, and integrated technology support virtual calls and hybrid meetings. We are also seeing more focus areas with a library-type vibe where quiet is encouraged and phone calls are not allowed. And of course, small teaming spaces that support collaboration and mentoring are in high use. In fact, we know from our workplace surveys that mentorship and learning opportunities are a priority for future workplaces and spaces that support those connections foster more engagement. All of this is in addition to the continued demand for gathering spaces. Since the pandemic, there continues to be a greater need for spaces that center around connecting, collaborating, building culture, and getting to know each other.
How those pieces fit together will differ across industries and the specific business and cultural needs of each organization. Some may be highly focused on in-person mentoring, while others need to provide more individual focus space or multiple types and sizes of gathering spaces. This is part of the increased differentiation we are seeing.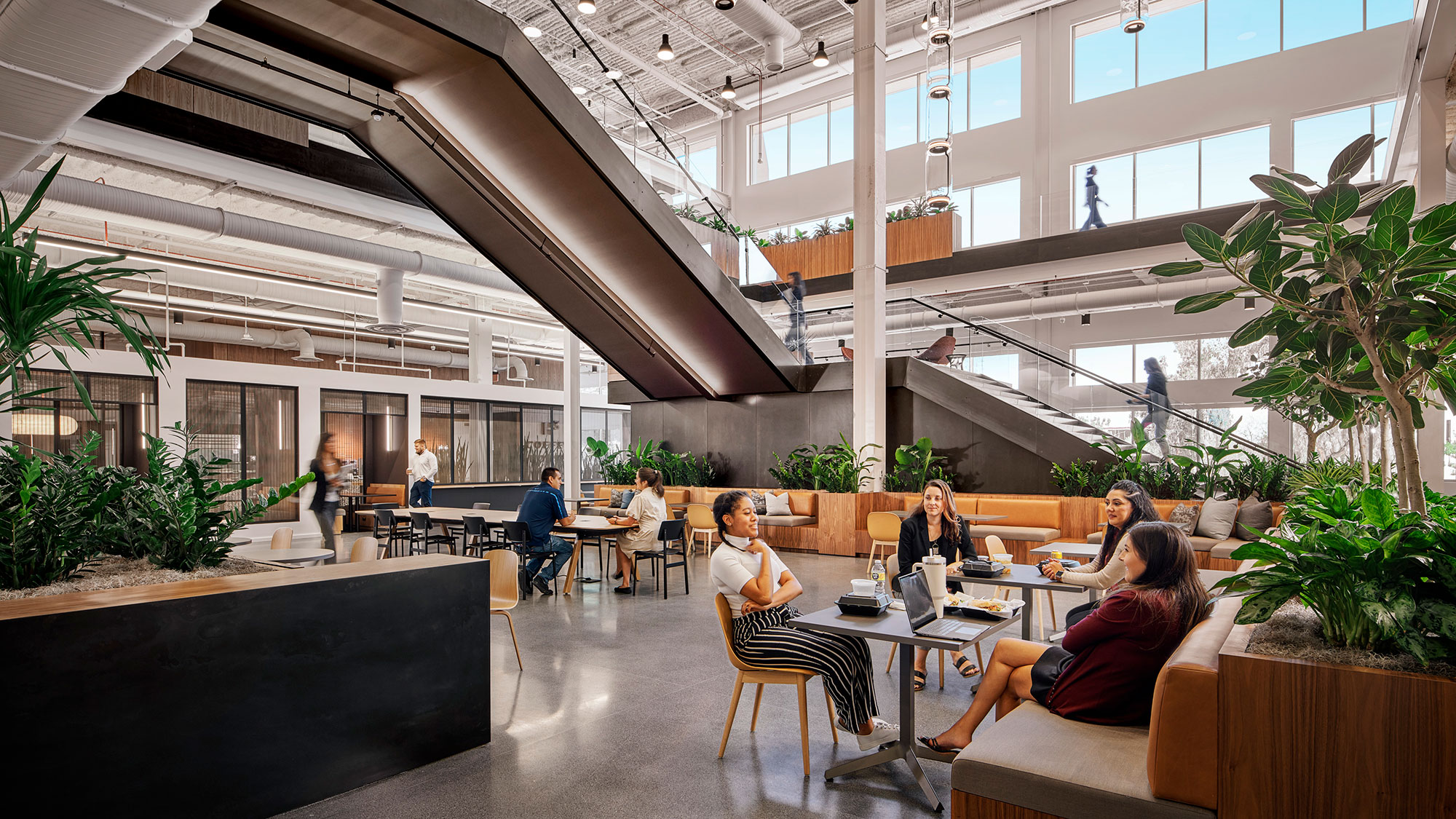 4. The flight to quality is real.
People want to be in high quality spaces that support not only their needs for the workplace, but also their needs for community and access to amenities. Buildings and neighborhoods with the right mix of attractive amenities that surround them within a walkable distance are often more appealing than amenities provided within the actual office itself. These types of spaces, often referred to as the 20-minute city, allow people to go to places like the gym, grocery store, or nail salon during, or immediately before, or after the workday. According to Gensler's City Pulse Survey 2022, over half of global respondents said that living in a walkable neighborhood has become more important to them since the pandemic. When people are commuting to get to their workplace, they want to have access to that convenient, compelling community experience as well.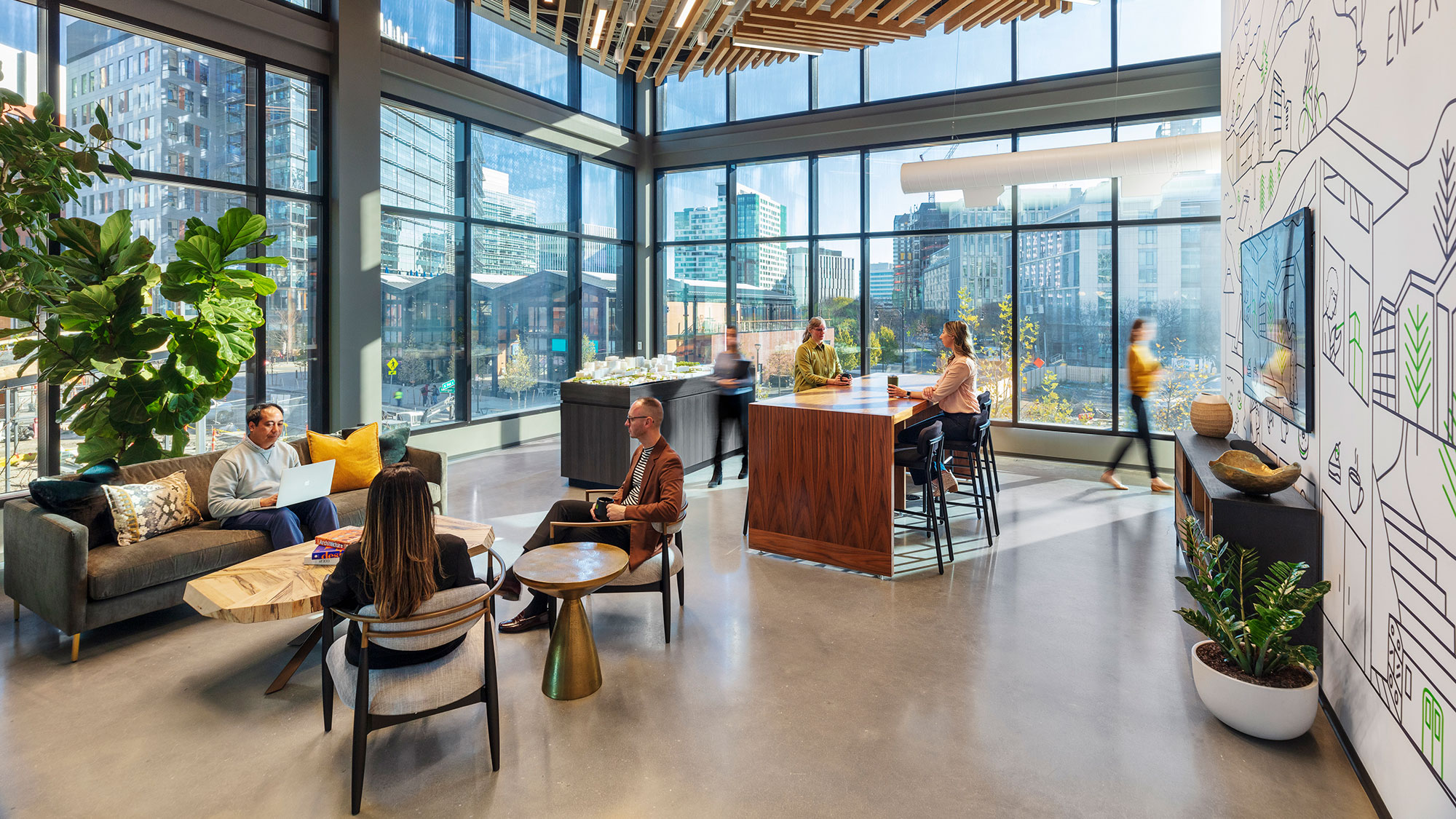 5. Access to outdoor space is a must.
Access to outdoor space is a critical component in the flight to quality, particularly in Southern California. People learned to gather and meet outside during the pandemic, and they do not want to give up that behavior shift. The well-being benefits of access to outdoor space, views, and even biophilic design in the workplace are numerous, and all of that will be a defining feature of workplaces going forward.
In a recent renovation of the Gensler Los Angeles office, we "hacked" the existing building to transform it into an efficient, vertical urban campus using sustainable design strategies that take advantage of the temperate climate, such as adding an outdoor lounge three stories up that has become a popular place to gather. We've used similar strategies with law firms, media clients, and others to provide highly desired access to outdoor space. We also see this happening on the ground floor, where building lobbies are being redesigned into indoor/outdoor lounge and meeting spaces as amenities for tenants.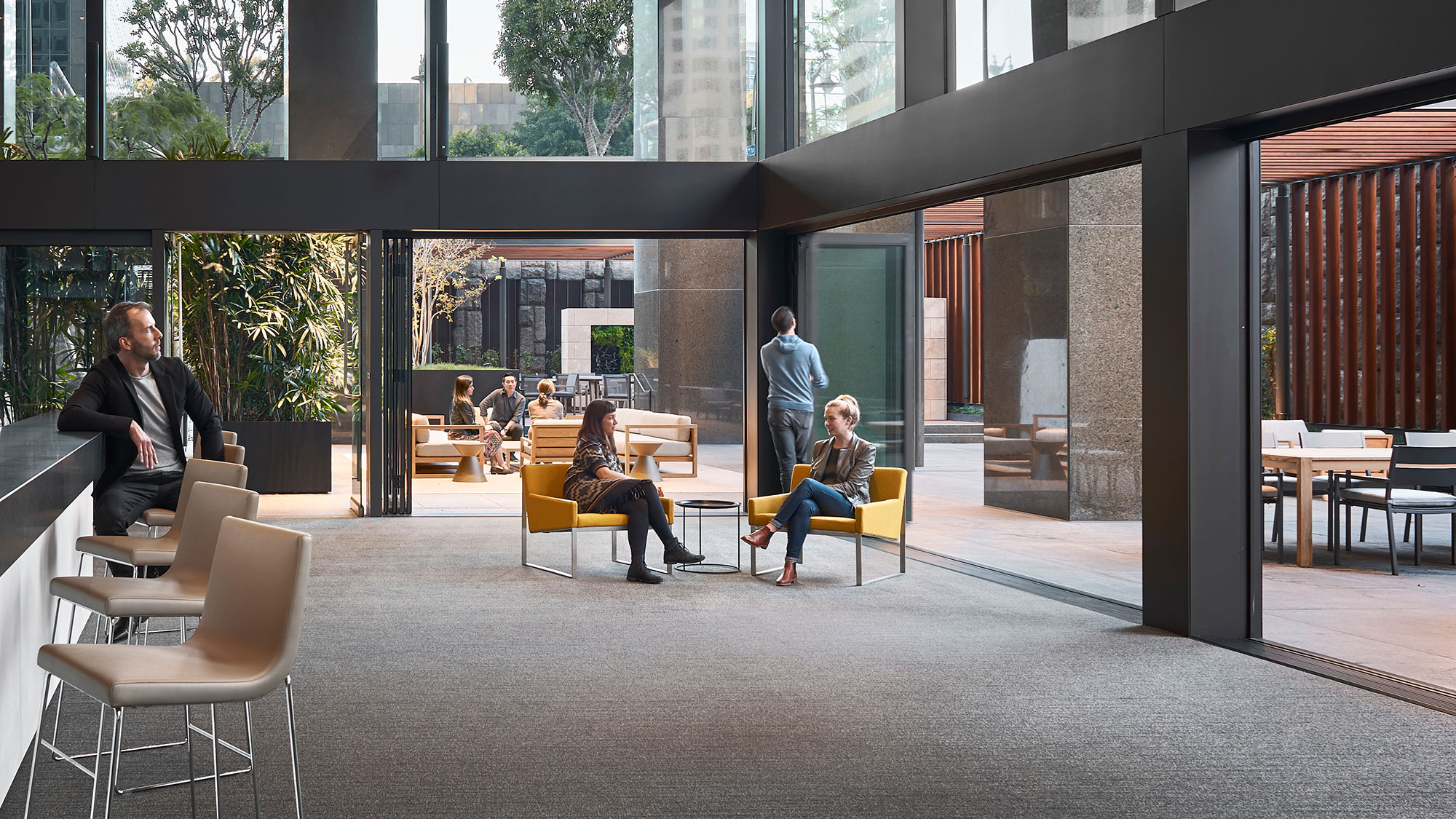 There is still a lot of experimentation going on in the workplace, and we expect that to continue as organizations and individuals determine how they really need to be working after this intense period of disruption. But we are understanding more every day about what the future of the office will be.
For media inquiries, email .