High-Tech, Low-Touch: Renavigating the Airport Customer Journey
September 28, 2021 | By Derrick Choi and Ryan Kellogg
With pent-up demand, passengers returned to air travel in big numbers this summer — and so did long lines. Long airport lines aren't just an inconvenience — they erode passenger confidence. That's why now, more than ever, airports must reinvent themselves for a more seamless curb-to-gate journey. While the evolution of the outworn U.S. airport passenger experience was already well underway, the pandemic proved these innovations to be more mission-critical to the pre-flight experience than we had anticipated. The good news? The high-tech, low-touch passenger journey is much more within reach than ever before.
From contactless baggage-tagging and traveler tracking, to biometric ID verification and frictionless concession transactions, the U.S. aviation sector has just experienced the undeniable impact that a truly connected airport experience can have for airports and other transit facilities. Throughout this ongoing recovery, our global clients and business partners have demonstrated the incredible potential of what's to come with an efficient, more personalized passenger journey for next-gen airports.
Pivoting from high-touch to touch-free at U.S. airports
The implementation of a touch-free customer experience at airports was accelerated across the globe to support business continuity and ensure traveler confidence, as recently illustrated by the Port Authority of New York and New Jersey's (PANYNJ) implementation of a pilot program of their first fully contactless, biometrically-enabled passenger experience. Set to debut next year for domestic flights in the new Terminal A at Newark Liberty International Airport, this ecosystem of frictionless technologies will set a new standard for domestic terminal passenger processing — from curb to security checkpoint and all the way to the aircraft gate.
Looking ahead, touch-free automation also presents a range of business opportunities and operational efficiencies at the airport by freeing up staff to focus on more essential airport tasks. For example, the TSA is continuing to assess, through their evolving Credential Authentication Technology (CAT) pilot program, the financial and operational efficiencies of unmanned document check stations and terminal exits, in addition to biometric authentication pilot programs at select airports. Since the beginning of the pandemic, the TSA has been doubling down on the deployment of self-service CAT units from 552 systems at just 52 airport locations to over 834 units at 115 airports. Several of our airport and airline clients were already working with us on their checkpoint pilot programs before the pandemic, and are well on their way to test and roll out contactless, biometric boarding and processing at their facilities. The future of contactless travel in the U.S. has arrived and is here to stay.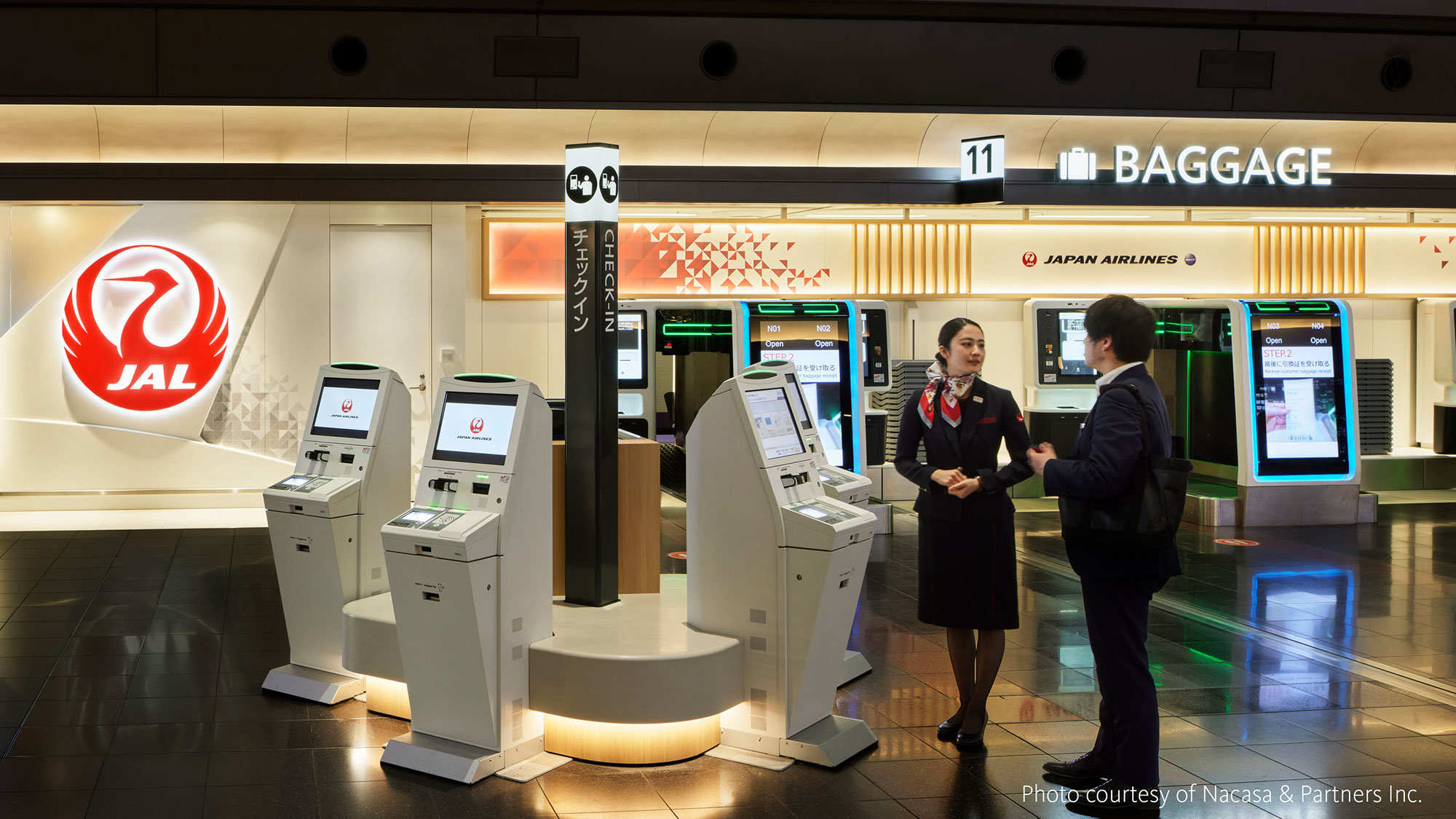 Omnichannel from your doorway to the jetway
When airlines initially looked to connect with passengers on their personal devices, it was primarily to alert customers of flight changes or issue digital boarding passes to bypass the delays and friction associated with the conventional check-in process. Mirroring the data-rich and sometimes deeply personal e-commerce paradigm many consumers have embraced throughout the pandemic, there is no question that the internet's omnichannel reach to travelers will be key in how we reimagine the future airport customer concession experience. The time-savings and notion of a more meaningful and understanding relationship with a brand that 'knows me' have all dramatically lowered transaction walls and opened doors to omnichannel applications for many other industries, including aviation.
For example, airports are already operating Amazon Go pilot programs to test the efficiency and customer-friendliness of the contactless concessions paradigm. In parallel, delivery app and service companies like Grab and AtYourGate partnered last year to elevate the concession delivery model at airports to serve both airport customers and staff alike when concession offerings were in short supply at the height of the pandemic.
The challenges of navigating the often-disconnected airport experience have highlighted the importance of developing a seamless, one-to-one omnichannel approach to providing end-to-end services and uniquely tailored options for travelers. Ontario International Airport (ONT) in Southern California has already been testing this commercial environment by engaging customers shortly after they purchase a ticket flying out of ONT — well before they arrive at the terminal curb. The airport has recognized an opportunity to monetize the customer experience from myriad touchpoints, which in the not-too-distant future may range from pre-selecting airport parking, to advanced booking for a reservation at a third-party lounge, to pop-up Amazon retail zones at the gate.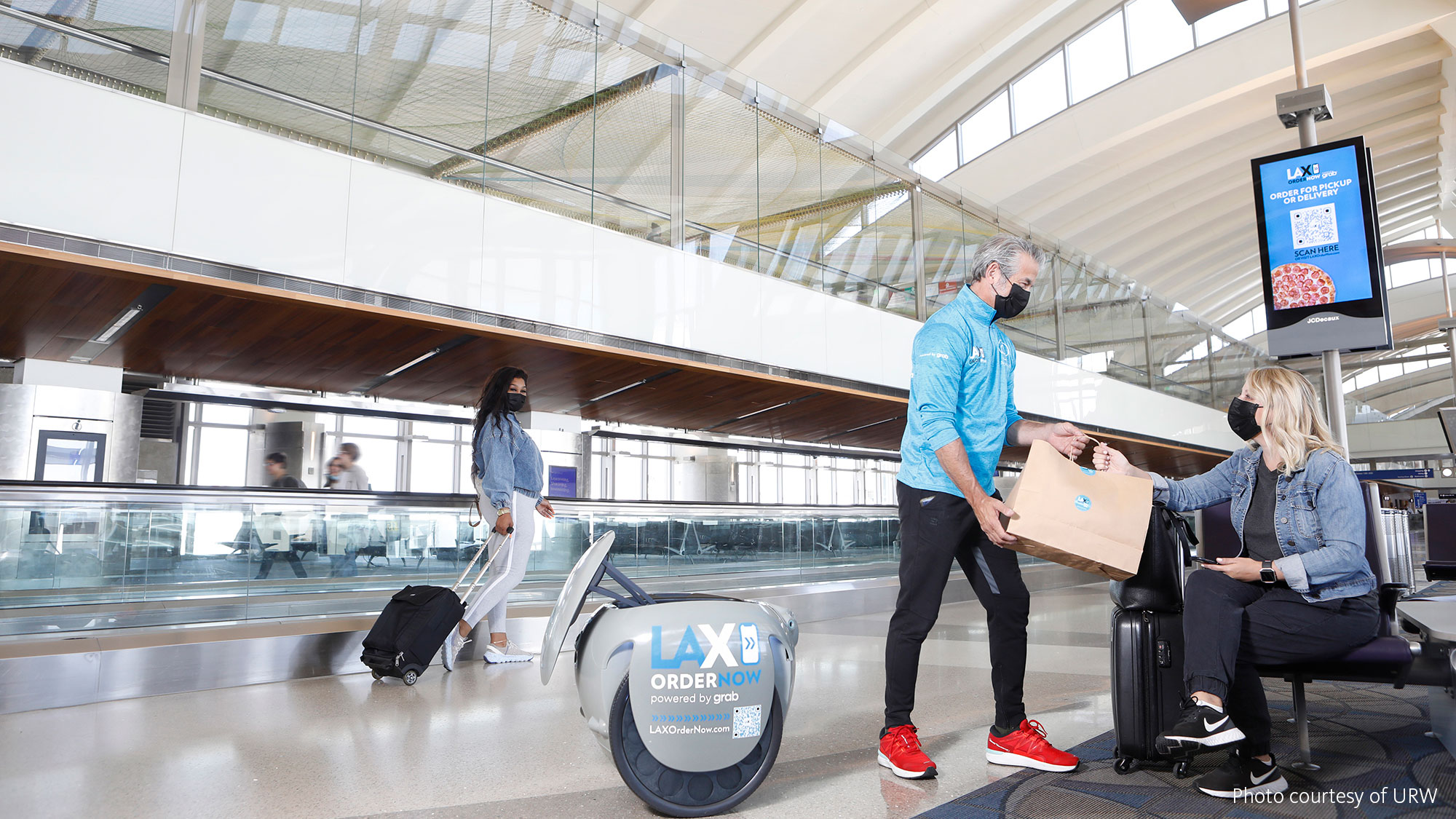 Understanding the new premium experience
From expediting health declarations to finding a quiet place away from large crowds, airports and airlines continue to recalibrate the new aviation experience for their customers and optimize the traveler's choices throughout the airport journey. To that end, some airlines and airports have taken advantage of the current situation to reimagine the airport lounge — a mainstay for business travel — into a decidedly new experience focused on safety, health, and wellness. Best known as a third-party airline lounge developer, Plaza Premium positions itself as an "airport hospitality company," providing end-to-end customer services from lounges to hotels to food and beverage options. In recent customer surveys conducted by Plaza Premium, over 80% of their respondents believe that in-terminal hotels and airport lounges will be essential, partially due to the heightened importance of privacy and hygiene in the evolving travel landscape. Couple this with the clamor for more personalized offerings, and we are essentially moving closer to an inevitable desire to cater to the individual traveler's needs, one-by-one, as opposed to clinging on to the "one-size-fits-all" archetypes of the past.
Like the evolution of airport concessions technology, airport premium services are rapidly evolving into an omnichannel model. Their providers seek to ensure that customers feel empowered with a range of choices — from pre-booking lounges to personalized grab-and-go options catering to their specific same-day travel needs. Leveraging technology in the customer amenity marketplace will support an abundance of choices to ensure health, safety, and wellness in the journey, which is finally sounding more like the premium experience unicorn every airline and airport operator has been chasing for decades.