The aviation industry has been grappling with uncertainty, but it has invested in changes that will further transform the passenger experience. In the coming years, airports will continue to invest in core infrastructure, new technologies, resilience strategies, and "front door" experiences. These public-facing spaces in and around airports can generate new revenue sources and serve as their own destinations, much like town centers.
01
Airports are focused on a carbon-neutral footprint for the future.
Social awareness on climate change will push airports to aggressively push for responsible solutions. This extends well beyond LEED certification. Facilities will look to wind, geothermal, and solar power to not only reduce carbon emissions at airports, but to create self-sustaining facilities that do not rely on the grid for power. New carbon-neutral and sustainability goals will allow airports to set industry standards.
02
Airports will become more like town centers to generate new sources of revenue.
The idea of diversified revenue generation is moving toward the front door of the airport, with airports considering how their landside spaces can
encourage non-travelers to come to the airport
. This includes using adjacent land to create public space, such as public parks, mixed-use facilities, or amphitheaters. This is the concept of airports as town centers, and it's gaining momentum and will become the norm.
03
Growth opportunities for airports are through more efficient use of existing space, rather than adding capacity.
Airports are not feeling the need to add gates to increase capacity. Rather, the trend is to increase capacity by looking holistically at
a better passenger experience
in the terminal. While that may mean growing holdroom areas, it can also involve the better use of space by using technology to give confidence that passengers will smoothly get from landside to airside.
04
To support future growth, airports will invest in core infrastructure.
Airports will invest heavily in the core infrastructure within the terminals, such as upgraded electrical and information technology (IT) to support future growth. This is important as the industry shifts to a completely touchless process that includes biometric technologies to help speed up the check-in, screening, and customs processes. Local laws will require terminals to self-generate certain amounts of power. As part of its Terminal Modernization Program, Pittsburgh International Airport has established a
first-of-its-kind on-site microgrid
using solar and natural gas to fully power the airport terminals, airfield, and additional buildings.
05
The new focus for airports will be for on-the-ground experiences.
In lieu of using available funds on building new airspace and gate capacity, airports will focus on the ground experience, such as additional transit systems. Rail can be a connectivity point, with public transit systems designed to address door-to-door mobility from home to the airport. Integrating those different modes into a single location and providing smooth connections between them will drive a better passenger experience.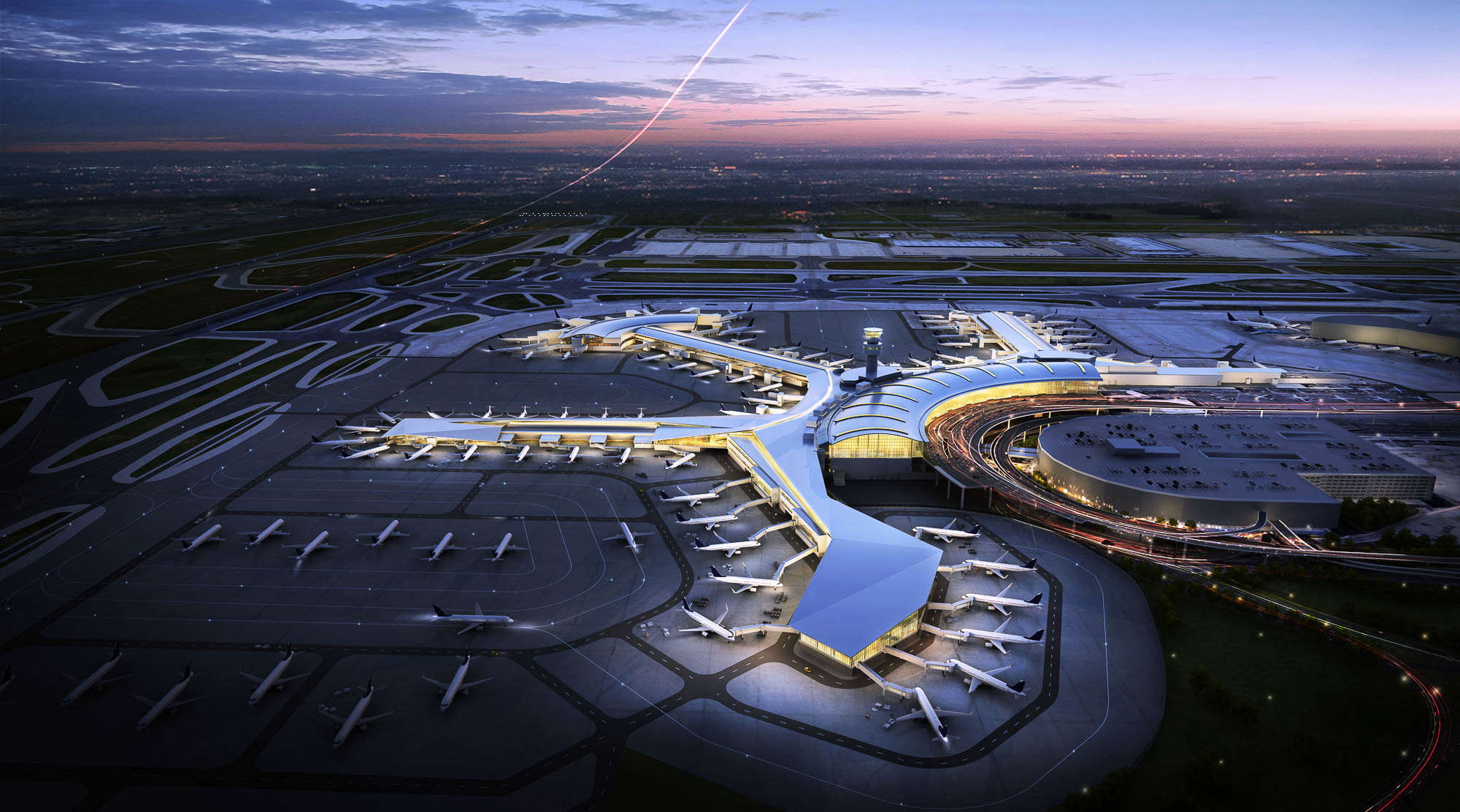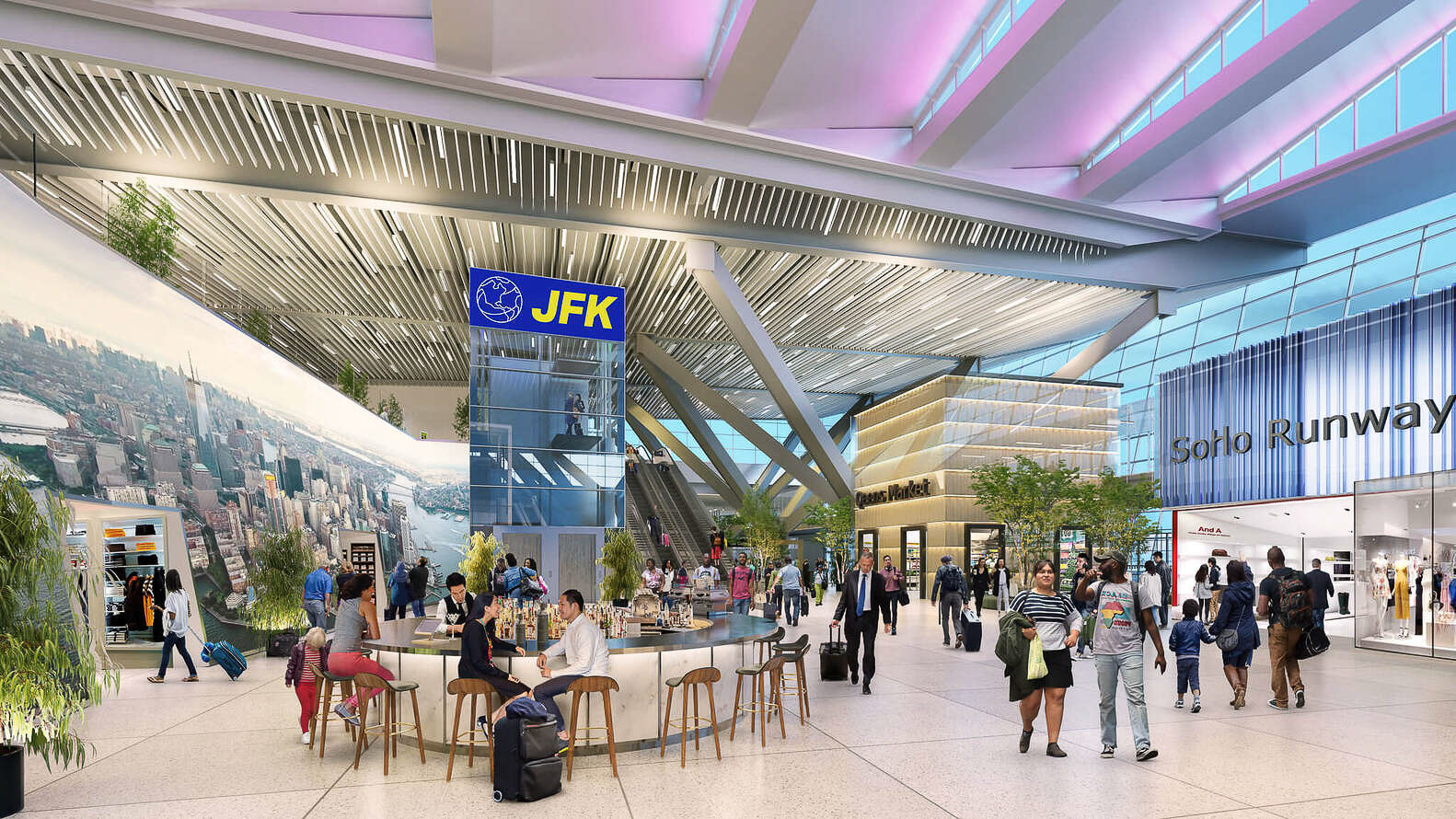 "The airport will no longer be solely a place for coming and going, but a community hub where people come to interact and gather — a new town square in the heart of the airport."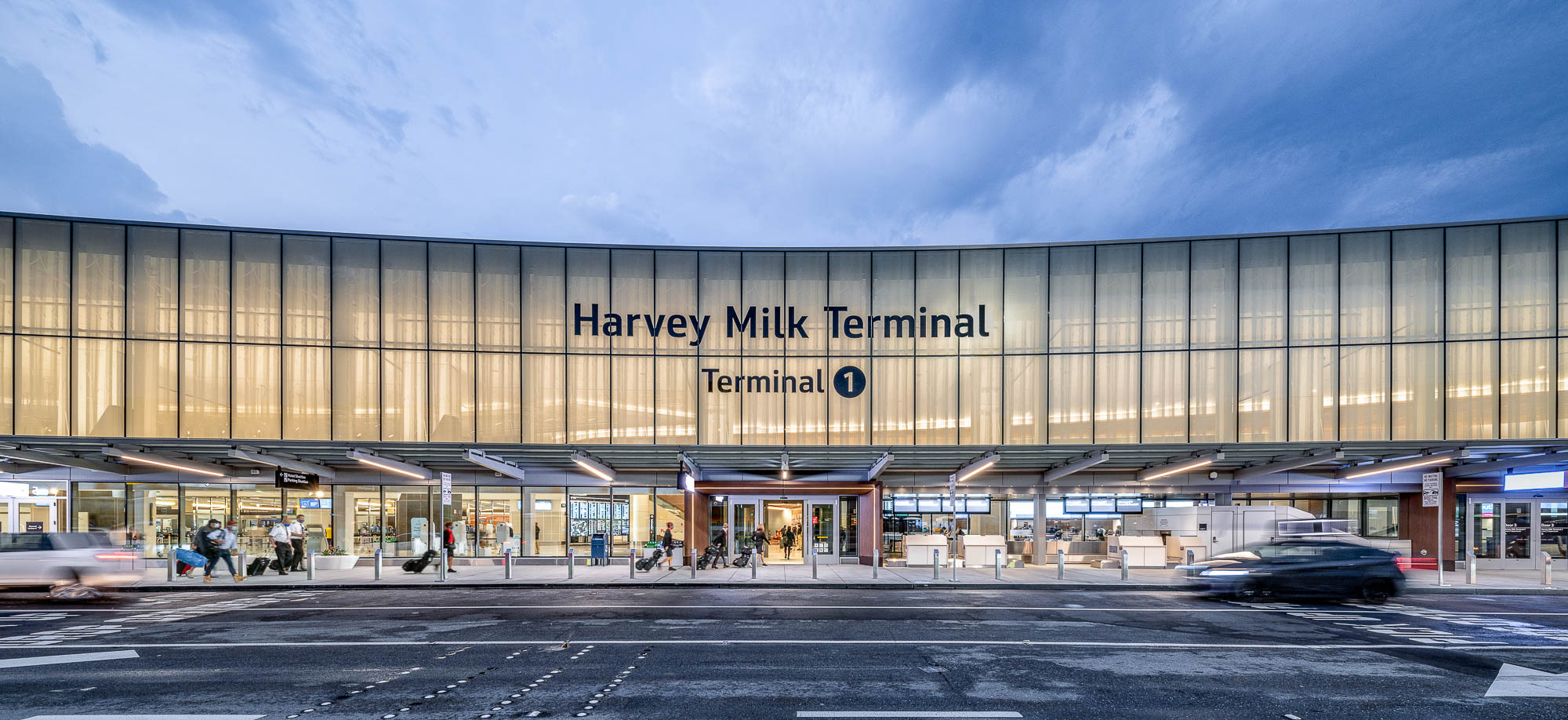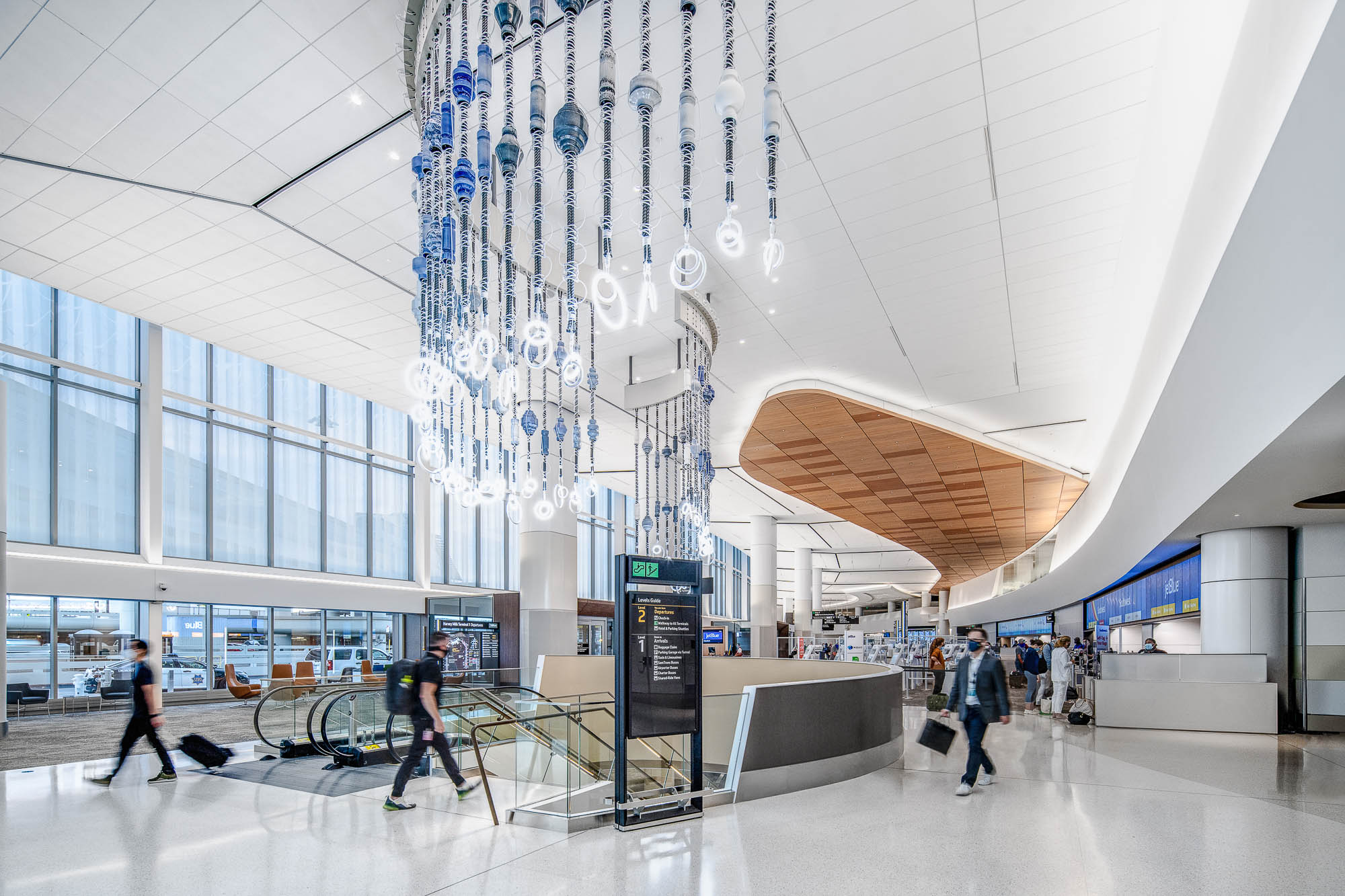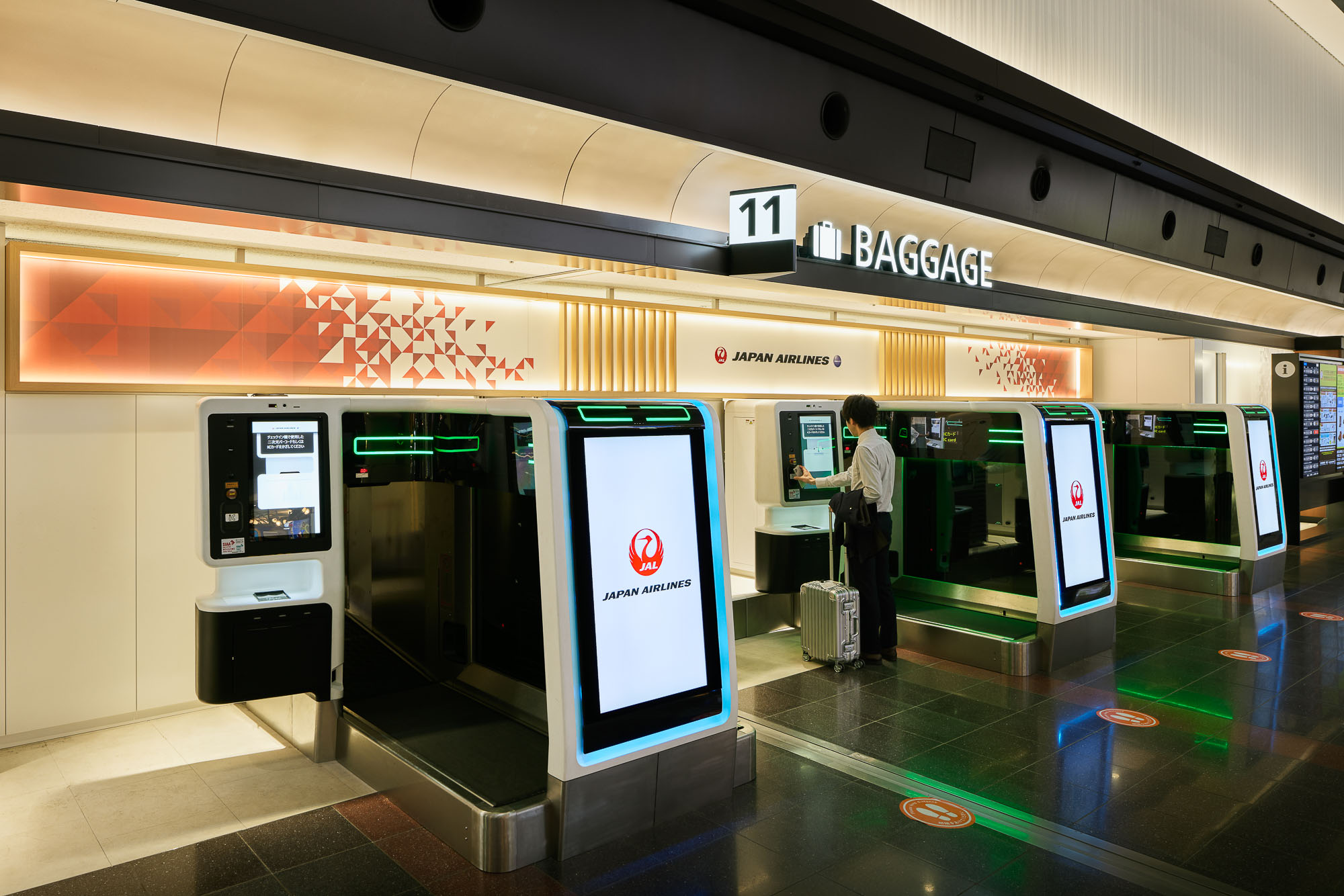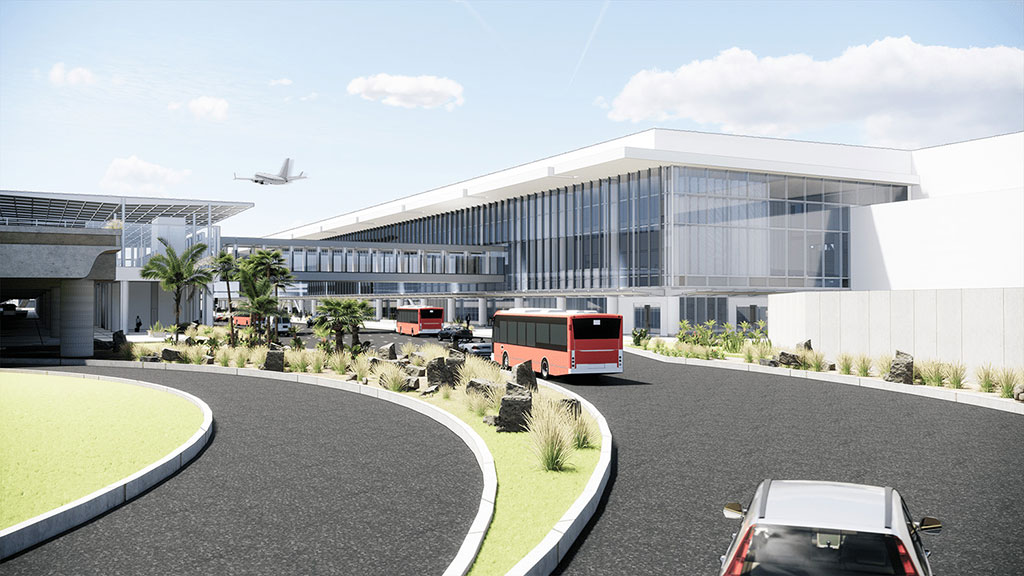 Here's how the first $1 billion in funds from the Bipartisan Infrastructure Law's FAA Airport Terminals Program is being used to improve the traveler experience — and how other airports can take advantage of these new opportunities.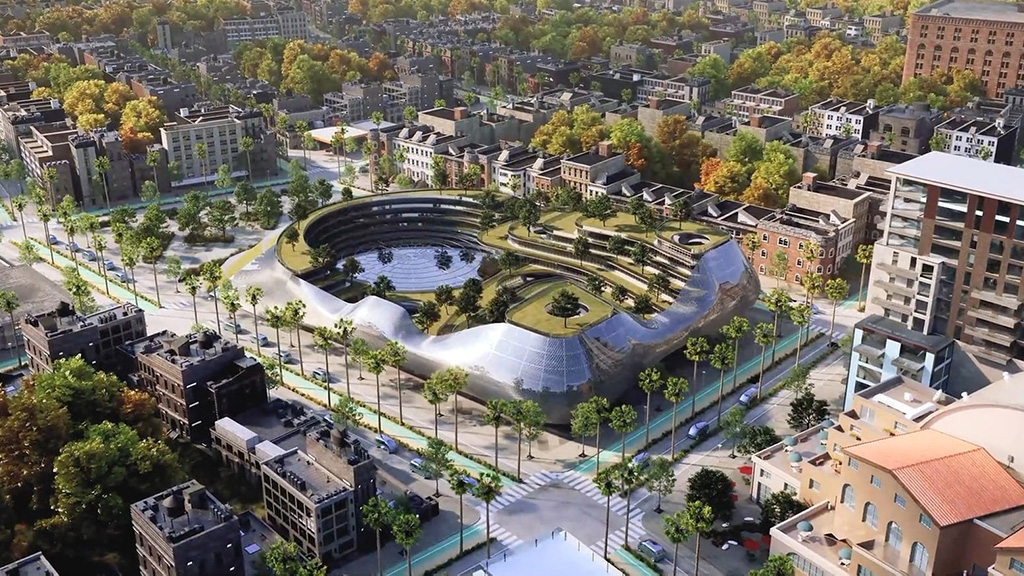 We want the act of moving around our cities and communities to be convenient, quick, clean, accessible, and inclusive. So what does that look like, both today and in the years to come?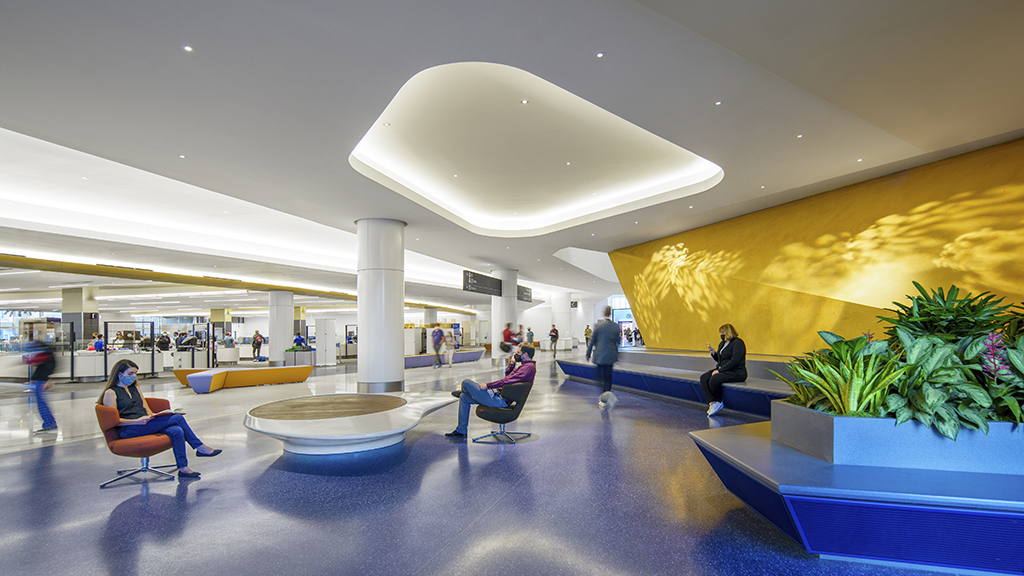 The best airports put a hyper focus on the passenger experience, so what if we leveraged the same lessons from the best in aviation design to enhance the workplace? Here are five lessons from aviation design to create a more seamless, equitable workplace experience.
Domestic travel demand is estimated to reach 93% of the pre-pandemic level in 2022 — an improvement of 20 percentage points from 2021.
—Reuters