The rate of change in the media industry has accelerated over the last year with the shift to tech-enabled streaming services, 5G, and digitization. The drive to attract and retain consumers is leading to a sharp focus on a constant supply of high-quality, differentiated, fresh, and diverse content. Creating indelible, immersive, brand-aligned experiences for employees, clients, partners, and customers will be key.
01
The race for content will define the media workplace.
Widespread global adoption of streaming platforms has set the global media industry on a trajectory of accelerated growth to meet rising consumer demand for fresh and diverse content. In addition to streaming video, providers are now adding games, music, and podcasts to capture more market share. The media industry is in need of
agile and adaptable workplaces
that support a variety of content creation workflows and allow for seamless collaboration and cross-pollination between creatives.
02
The adoption of sustainable designs is growing rapidly.
The focus on sustainability and resiliency in the built environment has impacted the media industry in a big way. In the coming years,
companies will embrace innovative adaptive reuse
and energy efficiency strategies. As more data moves to the cloud, media companies are also able to reduce on-site operational systems, as well as the amount of square footage required to house these systems.
03
Geographical diversification in real estate will become essential.
U.S. and global consumers are looking for diverse, differentiated, and fresh content. This consumer demand is driving production teams and facilities to hire more diverse talent and move to diverse geographies. Geographical diversification can also mitigate the impact of future crises since companies can always have production locations in the event one or more can't operate.
04
There will be a heightened focus on a distinctive employee experience.
As flexible work options become more widespread, there is a
heightened focus on the employee experience
in the workplace to make it a desirable place to be. To make themselves attractive to tech and media workers, media organizations need to create a workplace that is agile and adaptable to a fluid technology workflow. Alignment of values, and authentic communication of these values in the space, is essential to the employee experience and a key differentiator.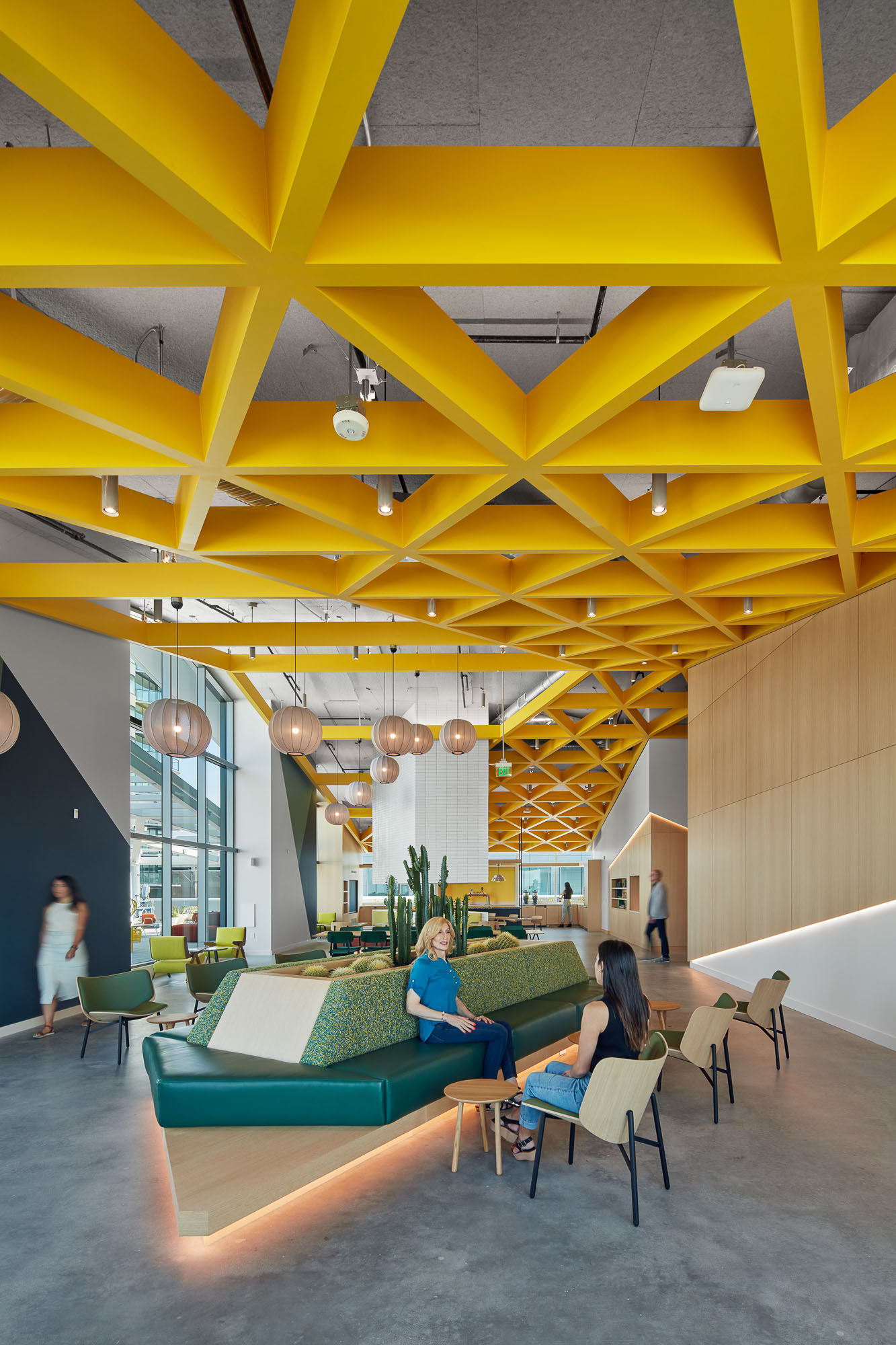 "As companies race to meet consumers where they are with an ever-expanding range of products, services, and experiences, the entertainment and media industries will grow more pervasive, more immersive, and more diverse."
—PwC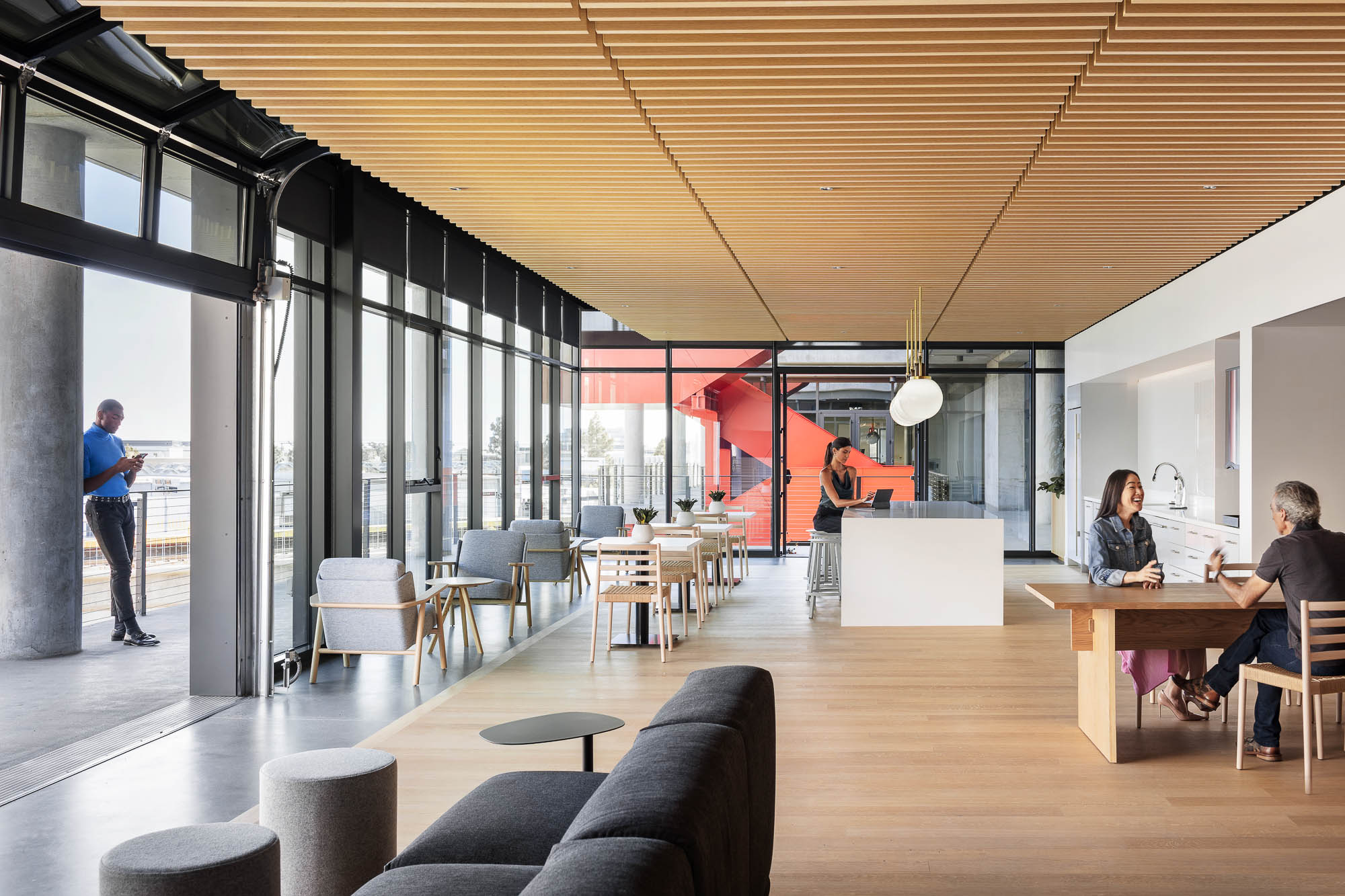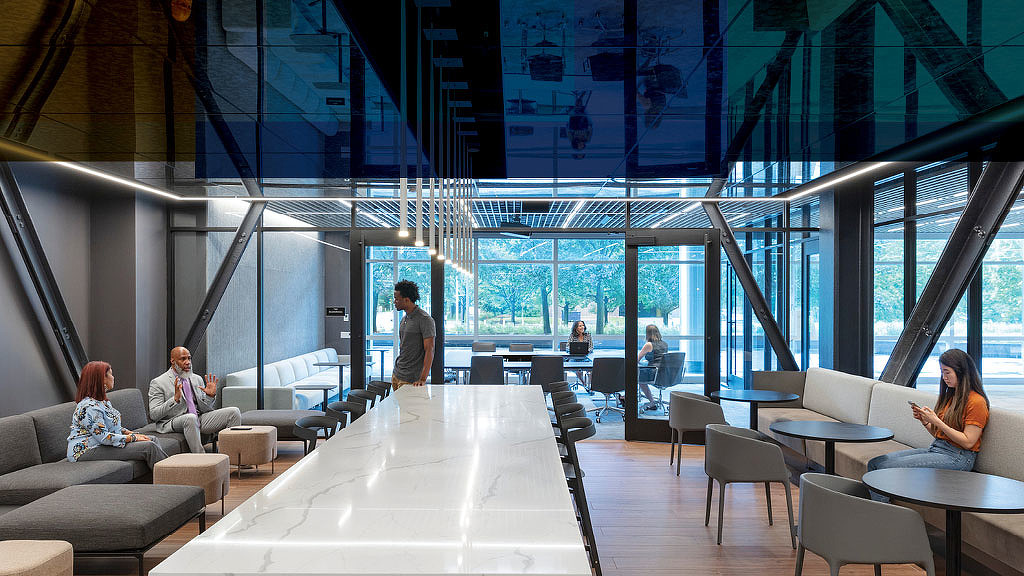 Amid a constantly evolving pandemic, how are companies and employees planning for a return to the office? Gensler's workplace survey research offers some insights.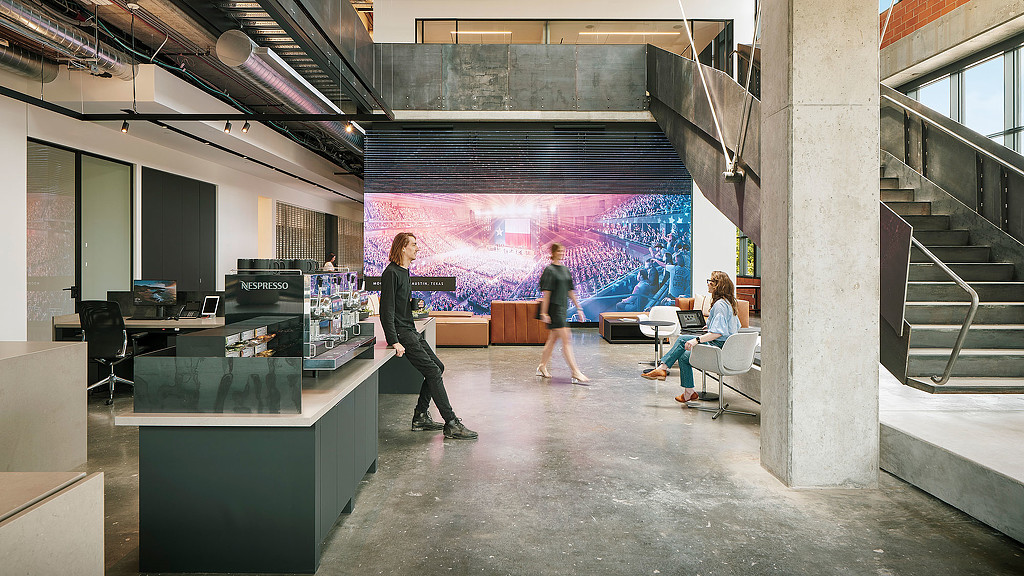 The preferences and workstyles of our younger workers will increasingly define the future of the workplace for everyone. How will this impact how we work? We uncovered some distinct generational differences for how generations prefer to work and how they value the office differently.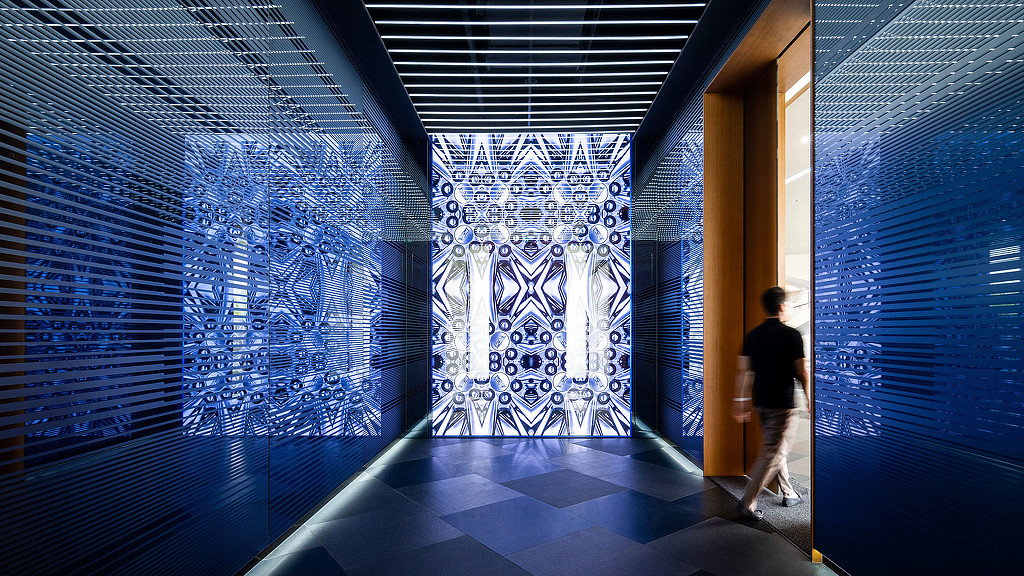 As our physical and digital behaviors continue to converge, design for the built environment will require not just advanced technology, but an entirely new digital mindset.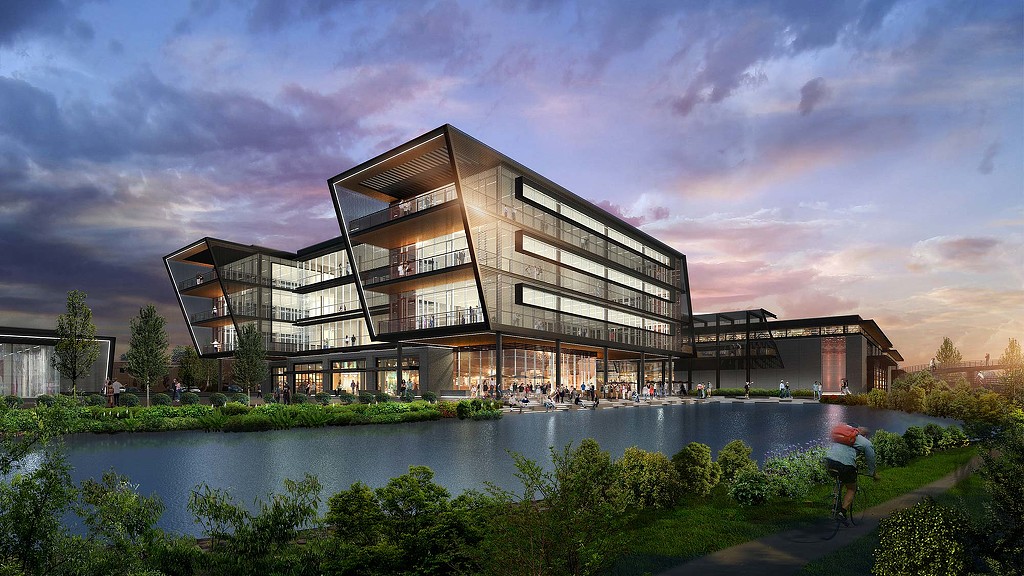 Atlanta, Georgia
Trilith Studios, a 700-acre full-service film studio south of Atlanta that is home to more than 50 production-related businesses, is working with Gensler on an expansion that will offer more than 220,000 square feet of innovative spaces for storytellers and technologists.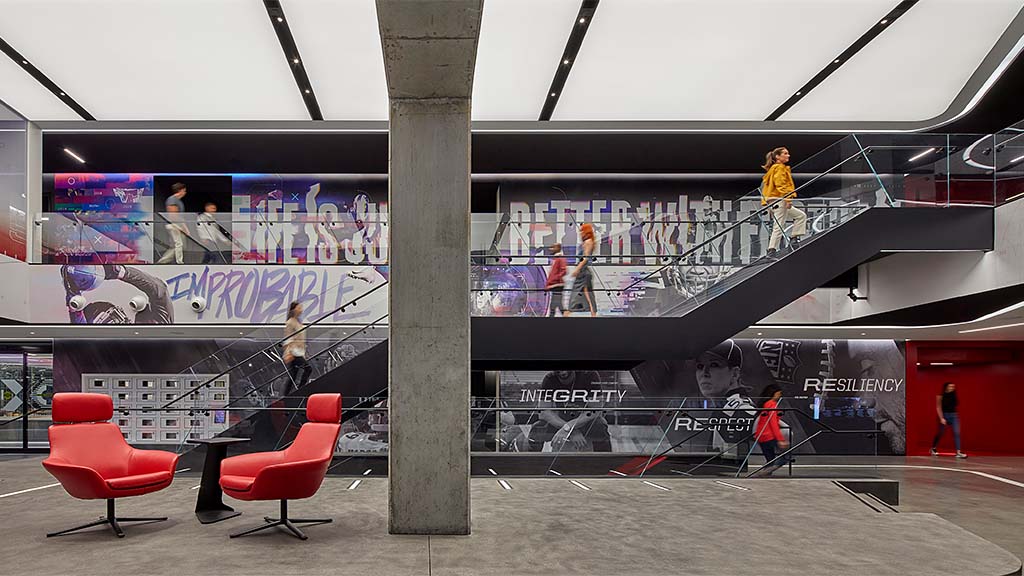 Inglewood, California
NFL's new media headquarters in Inglewood brings together 1,000+ employees in an amenity-rich, integrated vertical campus, next to Sofi Stadium.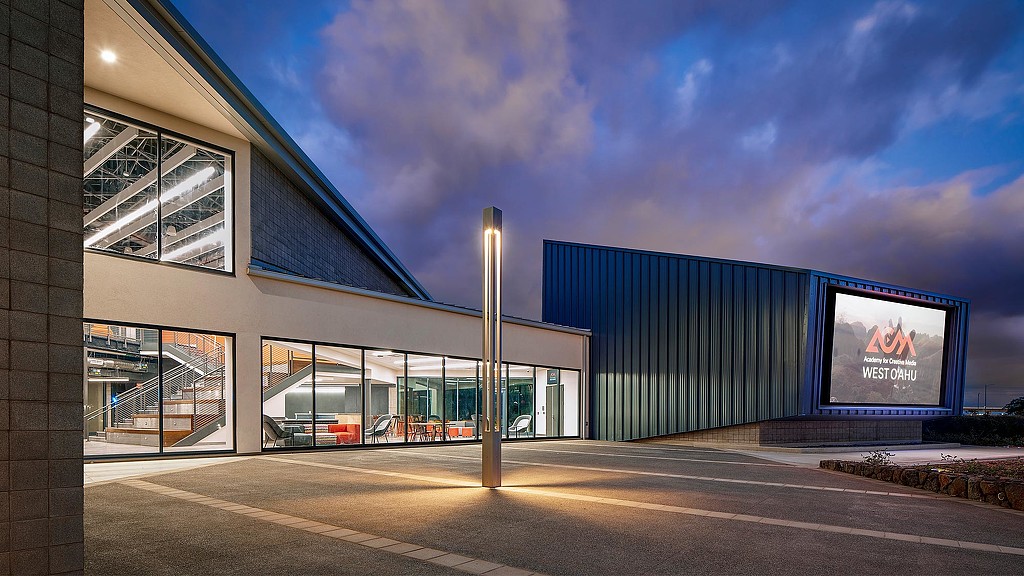 Kapolei, Hawaii
The Academy for Creative Media is a nexus for filmmaking and computational media in Hawaii that is located on the West O'ahu campus of the University of Hawaii.