Learning institutions are evolving to meet students' needs and adapt to a hybrid learning experience. As students look to schools not just as places of learning — but as places to feel safe, engaged, and included — there will be an ongoing emphasis on educating and nurturing the whole student and their well-being.
01
Future hybrid learning environments must embrace choice.
According to Gensler's Education Engagement Index,
68% of students and 74% of educators want a hybrid approach
— a model that includes a combination of in-person and remote learning methods. For schools, this means designing for hyper-flexible and tech-enabled learning environments that can provide students and educators a choice. There is no one-size-fits-all approach. Technology allows institutions to engage with students in a personalized way, providing flexibility and agility in learning environments.
02
Equity, safety, and engagement will be key design considerations.
03
Creating wellness ecosystems on campus is essential.
To adapt to the post-COVID needs of students, schools, colleges, and universities need to explore how the concept of wellness can be integral to everyday campus life. Whether designing a new facility,
creating a new campus master plan
, or developing programs, solutions must be holistically student-centric and stigma-free. Building an ecosystem around wellness provides different access points for students on and off campus, and in virtual and physical settings.
04
The evolution of the academic workplace will impact campus planning.
Academic institutions are taking cues from other industries by planning and
designing campuses that can welcome faculty and staff
into a healthier, more engaging, and more effective workplace. In addition to workstations and offices, academic institutions should consider a toolkit of spaces that support creativity, collaboration, focus, and engagement with students and colleagues.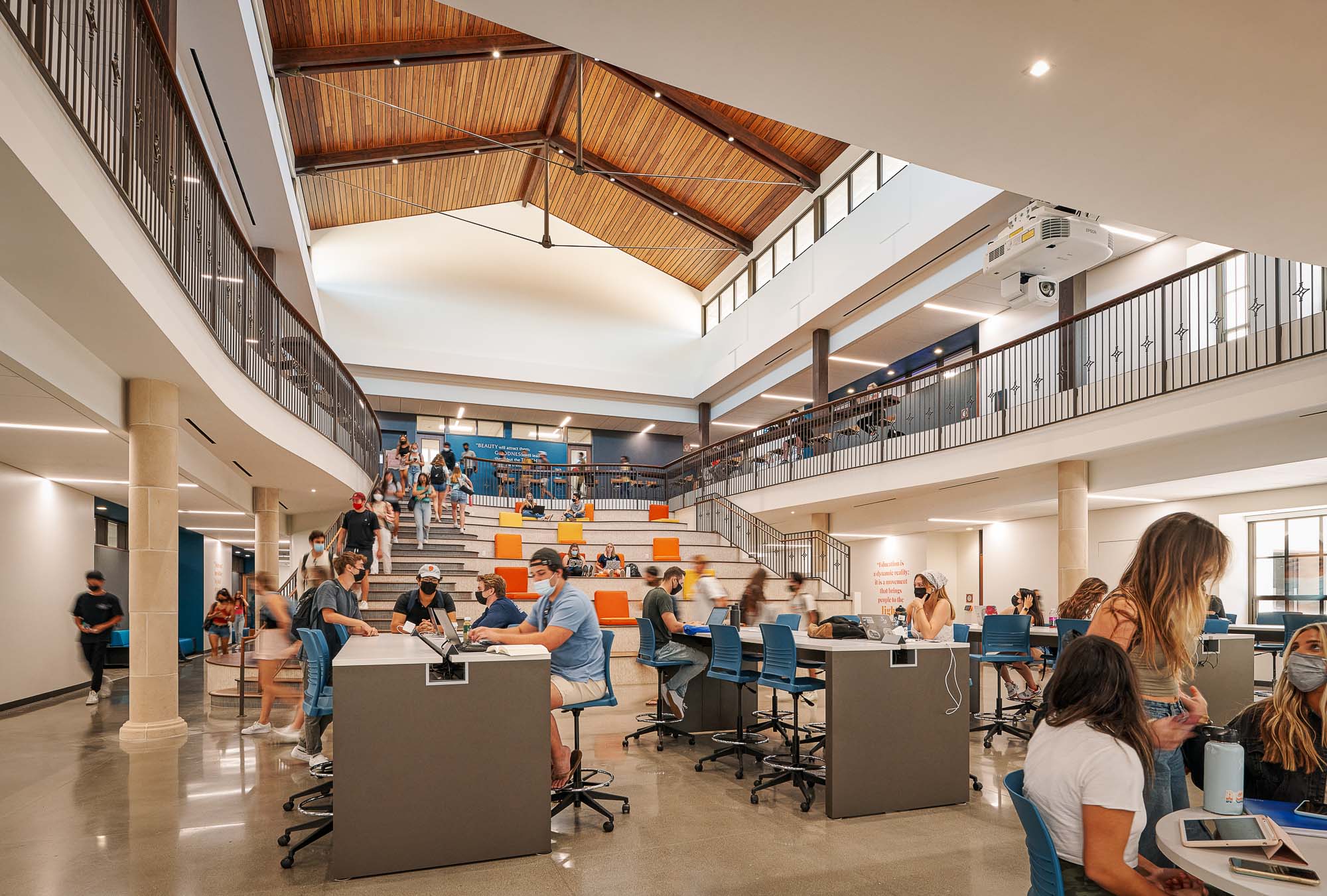 "If we are to design for all learners, our goal should not be to design one optimal and fixed experience for all students, but to design for diverse and evolving ways to engage."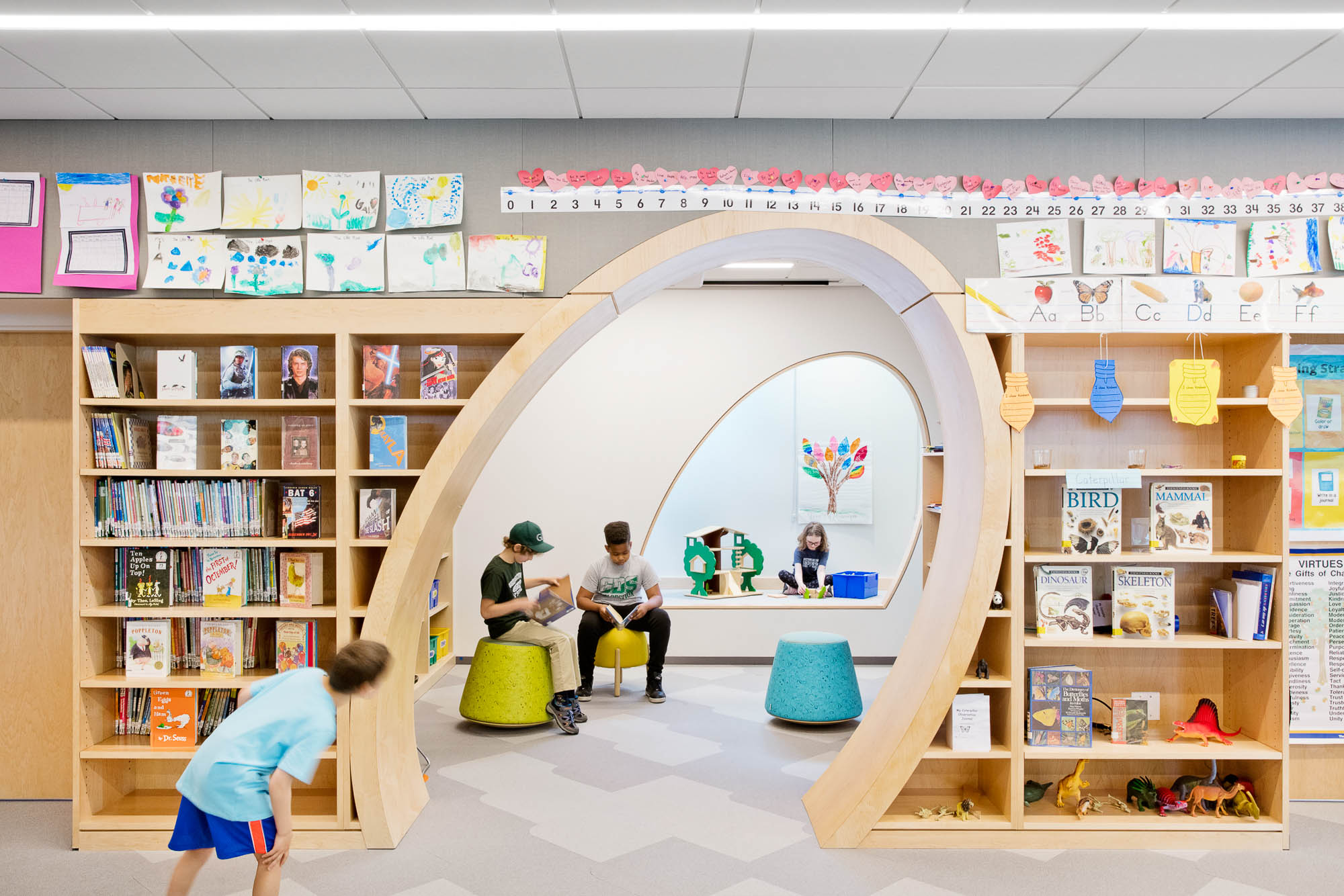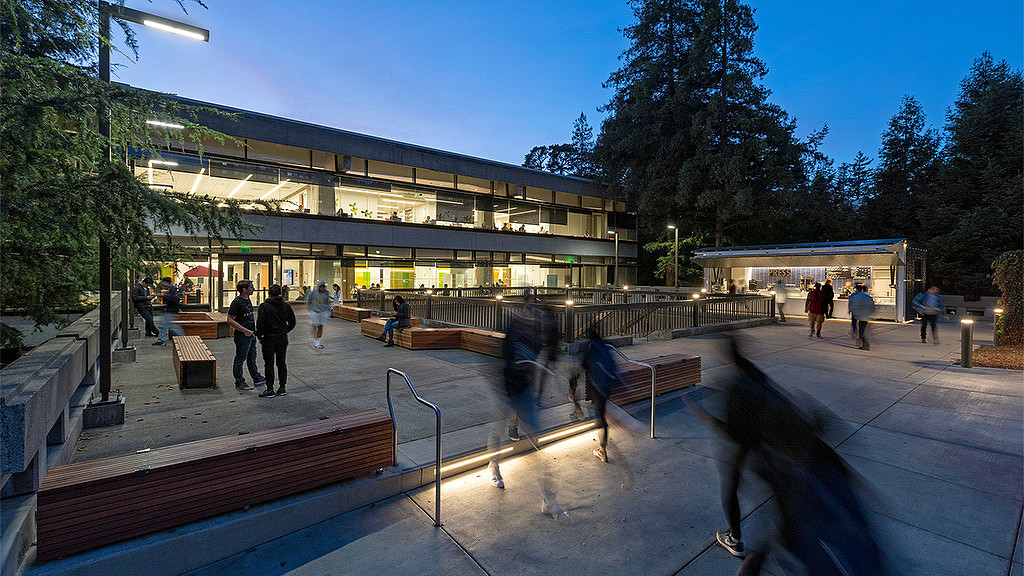 By creating a network of engagements and reinforcements throughout a student's daily journey, academic institutions can normalize wellness and shift it from a place to go, to a state of mind.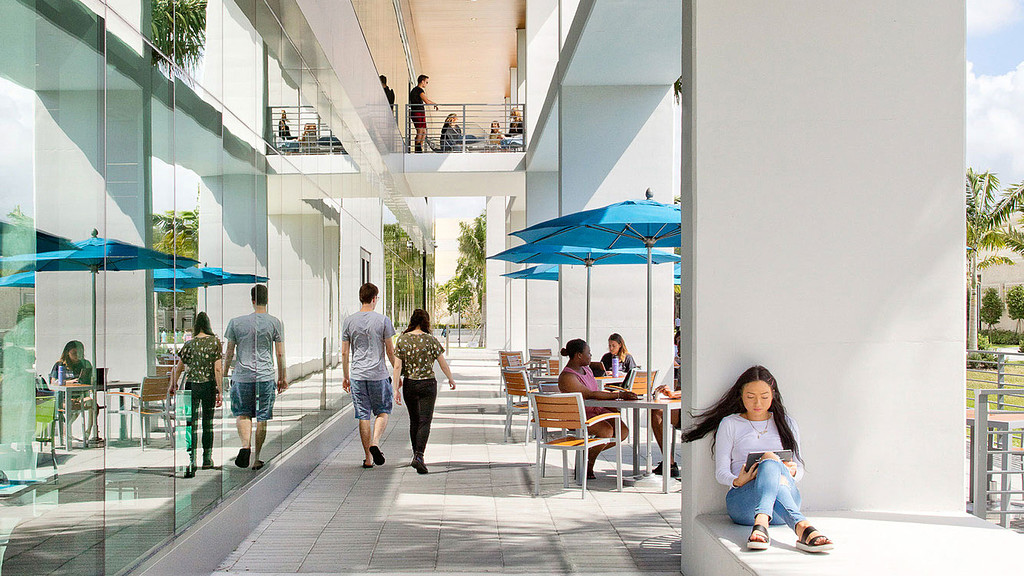 Learning has taken a hard hit during the COVID-19 pandemic, but the experience may lead to a future that is nothing like the past.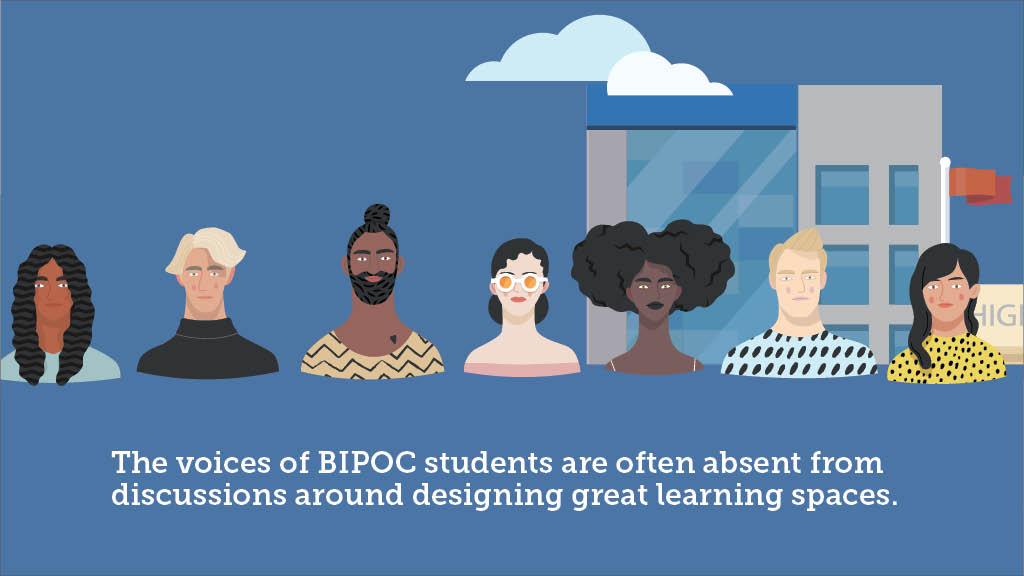 We surveyed BIPOC students to understand how they perceive and experience education spaces in order to find new ways to design schools that make all students feel safe and included.
"68% of students and 74% of educators want a hybrid approach — a model that includes a combination of in-person and remote learning methods."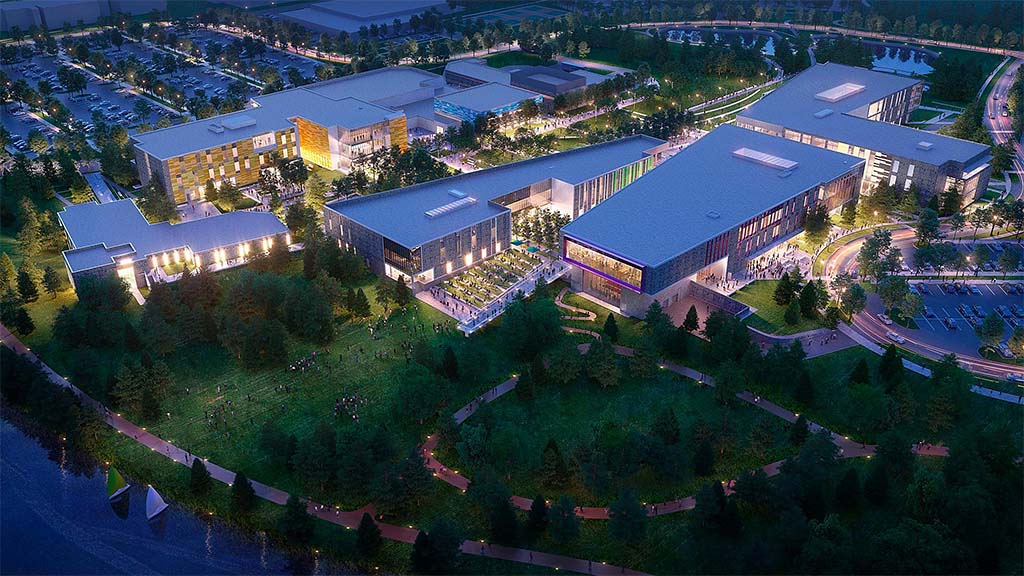 Fort Worth, Texas
To enliven its Northwest Campus, Tarrant County College District is partnering with Gensler's Education designers to redefine the student experience and showcase a 21st-century learning environment designed to align with the institution's mission.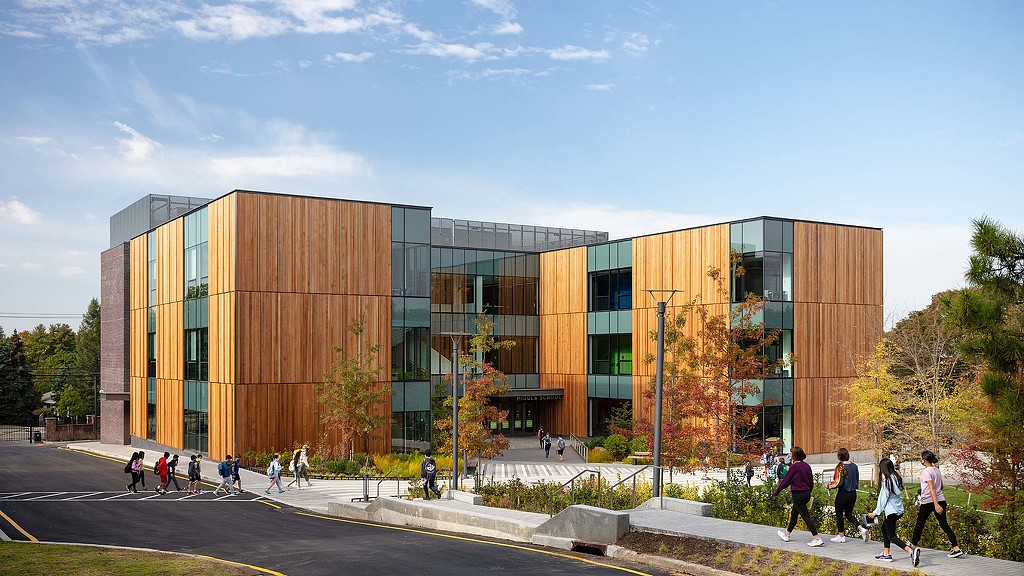 Englewood, New Jersey
The Dwight-Englewood Village & Middle School is a part of Gensler's continuing work on the school's master plan that seeks to bring the most innovative thinking on the future of education to the campus.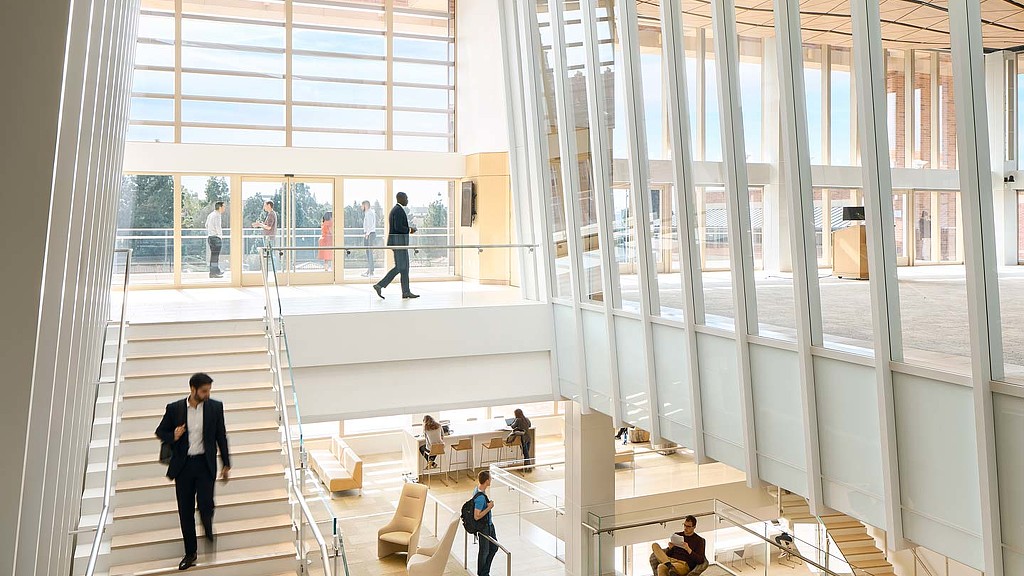 Los Angeles, California
Gensler's new Marion Anderson Hall is envisioned as a truly forward-looking environment for business education. Four stories of learning, administrative, and event spaces are organized around an active, interaction-focused atrium environment offering space for students, faculty, administrators, and visitors to network.