Black Lives and Design: Urban Education in New York City
April 08, 2021 | By Stella Donovan, Sara Silvestri, Margot Kleinman, Phillip Redpath
In the summer of 2020, the Gensler Research Institute established the Center for Research on Equity and the Built Environment, focused specifically on funding research dedicated to addressing systemic racism, unconscious bias, and social justice. The Center funded 15 projects beginning in the summer of 2020, and will be funding a new round of projects in April 2021. This blog previews preliminary findings from a grant entitled Urban Education: Understanding the Complexities and the Impact on BIPOC Lives.
Safety and belonging in educational spaces play an essential role in the lives of BIPOC (Black, Indigenous, and People of Color) students. It is a crucial building block of personal agency. Yet, when it comes to designing learning spaces, students are often forgotten stakeholders. We wanted to understand how to create spaces for diverse identities to flourish and give students a sense of agency.
It is essential to learn more about the nuances of receiving an education in an urban setting and the student experience. Many factors shape the student experience that extend beyond the classroom itself. We wanted to understand how those moments shape a student's education.
This research endeavor started with the preconceived notion that our experience in designing schools has given us insight into the needs of BIPOC students, but we quickly learned this couldn't be further from the truth. We still have much to learn. We need to disrupt how we think. We need to disrupt design philosophy.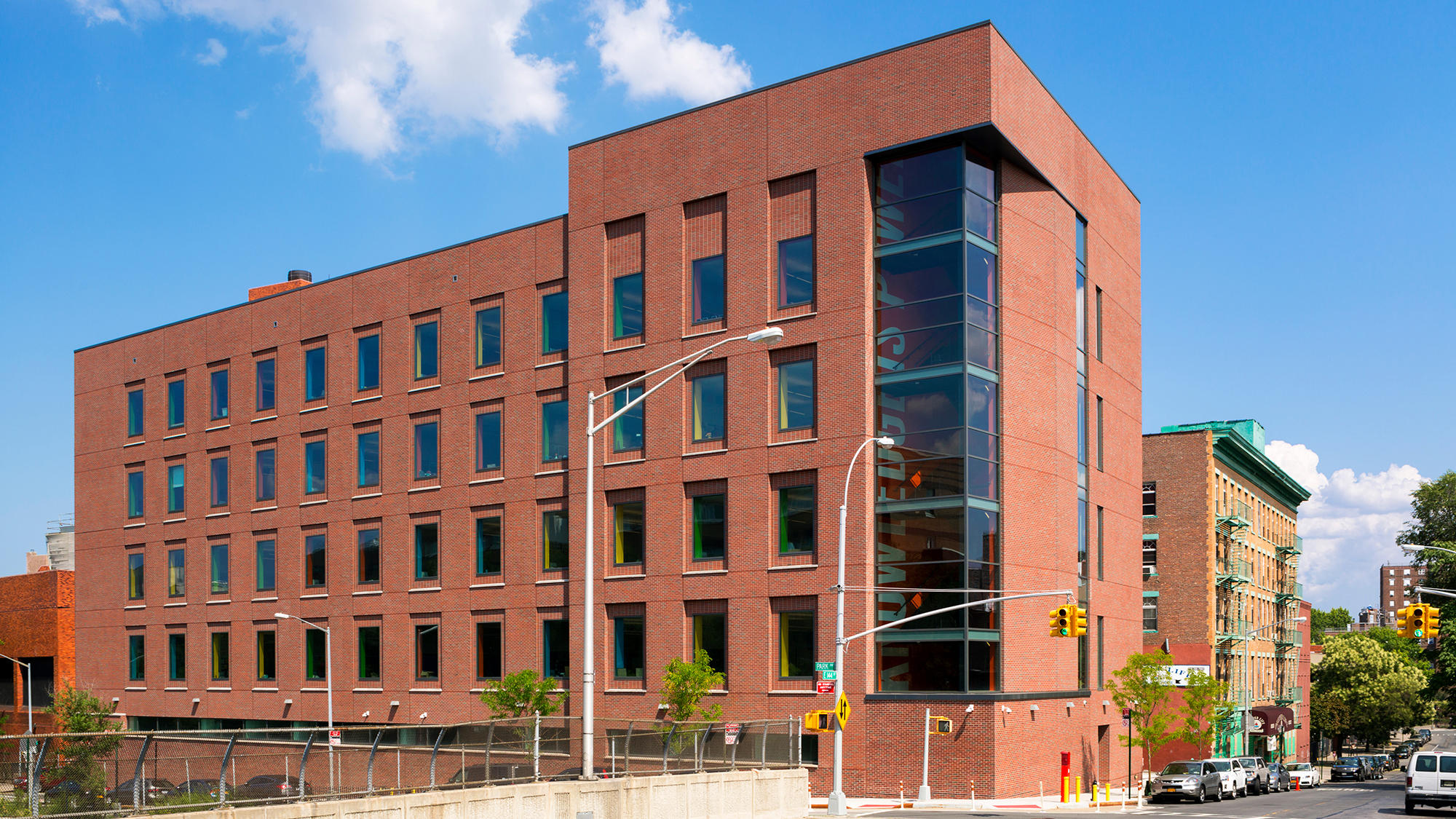 We surveyed students from 18 high schools, primarily public, in New York City to learn more about their school perception. The survey was organized into four main categories, including various questions about demographics, safety, belonging, and experience. We also asked students to review different schools and classrooms and share their impressions.
Here are a few of their responses:
One [school] looks very professional, where those who attend succeed, whereas the [other] one feels very restricted and [those who attend] don't get far in life."
—Senior from Queens, identifies as Hispanic or LatinX
"I believe that [one] school has more successful students. I believe it is the windows that give that idea to me."
—Senior from Brooklyn, identifies as Black
"One [is for] high achieving students, [the other is for] the average student. My first impression was that the first one had a [large] budget to use (meaning there are more opportunities for programs and internships), and the second one had an average one."
—Sophomore from Brooklyn, identifies as Hispanic or Latinx
"One building looks well-funded, which makes me think that the students who go there must be 'well-funded' themselves.... I'd assume the education within the building is top-notch, which also means the atmosphere might be competitive. The [other] school seems like your average high school.... I'd think that the students there are people who I could get along with, more average folk. I would want to go to the [first] school because it seems like a quality school. However, feel like I would fit in better with the students [at the other] school."
—Sophomore from Brooklyn, identifies as Black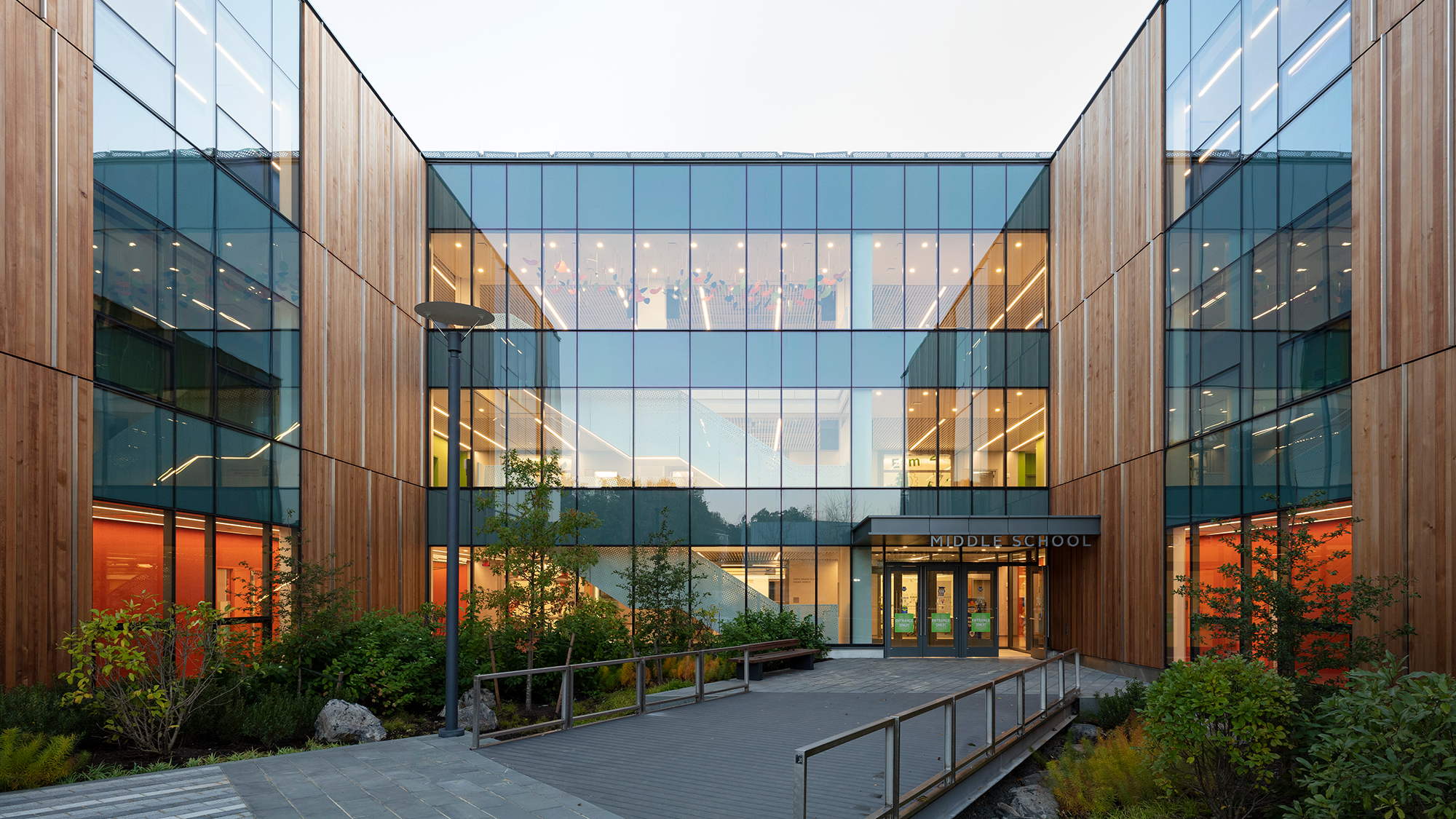 What we saw was that many students immediately observed the wealth disparity that is inherent in the design of each of the schools.
Here are three insights we've gleaned from this research that designers and educators might consider to design equitable and inclusive educational environments that enhance the BIPOC student experience:
1. Designer thinking is part of the problem.
The way architects design may unintentionally amplify wealth disparity. We should more strongly consider the diversity of our clients and our project types. This leads us to wonder what more we can do to create an inclusive school. In previous educational designs, we may have stood in the way of progress, and we might reason that the next phase of educational design will embody far more empathy.
2. Listen more.
Student perception of classroom space and school buildings is more nuanced than most designers may realize. A substantial part of our research was learning which subtleties of the student experience we should be examining. We learned that the BIPOC student experience is likely shaped more by their sense of safety and belonging than by the physical environment.
3. Be teachable.
As we continue our research, we intend to focus on the relationship between safety and belonging to ensure equitable education spaces for all students.
We hope our research elevates marginalized voices and enhances the BIPOC student educational experience by listening to student responses rather than prescribing new best practices.
For any media inquiries, please contact Kimberly Beals at .