Motel Revivalism: The Destination for Seamless Work & Travel
September 30, 2020 | By Inga Zunte, Douglas Detiveaux
The rise of COVID-19 has drastically changed the way we play, live, and work. It is our obligation — and ultimately our responsibility — as designers and makers to respond to the pandemic by looking towards future possibilities.

As the world begins to travel again, the first trips we will want to go on are:

Staycations – Somewhere unique but local
Road Trips – Destinations within a day's drive
Nature-Centered – Places with large open-air spaces near beautiful landscapes and nature
In thinking through potential locations and existing infrastructure that could fill these three travel concepts, we've uncovered an opportunity to revive and reimagine the nostalgic motor hotels of days past. To that end, we have developed a "kit of parts" with solutions to renovate existing motels or create new, modular motels with wellbeing and safety in mind.
We see these reimagined motels as more than just a solution for leisure hospitality. They also introduce a new way of living and working for those whose journey is their destination since they may not need to return to a traditional office or home setting. A new, modernized network of motels – focused on a fun experience, efficiency in amenities, sleek design and of course, cleanliness and safety – could become the working traveler's touch down for wi-fi hotspots or fiber cable connections to sustain their career along their journey.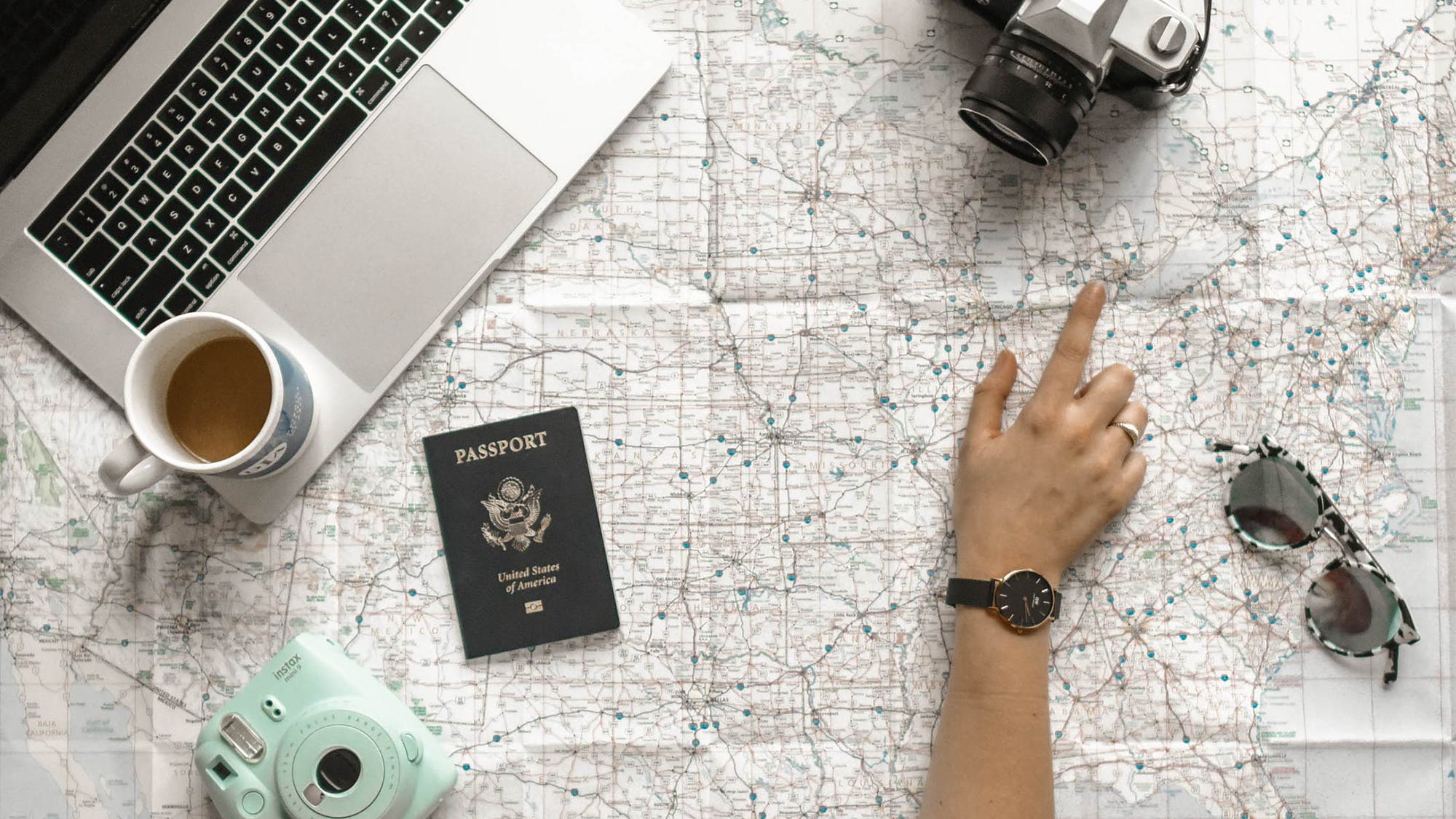 Nostalgia
With the turn of events still unfolding as part of the COVID-19 pandemic, most all travel plans have been upended, rerouted, or altered in some way. Isolation and anxiety are now commonplace. The need for escapism, feeling connected to each other and building community is growing stronger with each day. We are all challenged with navigating and balancing a blurred version of work and home life that, first and foremost, is safe and secure.
Maybe we look back upon this rich history to create future opportunities and become re-inspired by the nostalgia from a bygone era to address this different type of anxiety. What if we find a departure from the monotony of a single environment and trade into a different experience where discovery, exploration and community intersect with the way we work?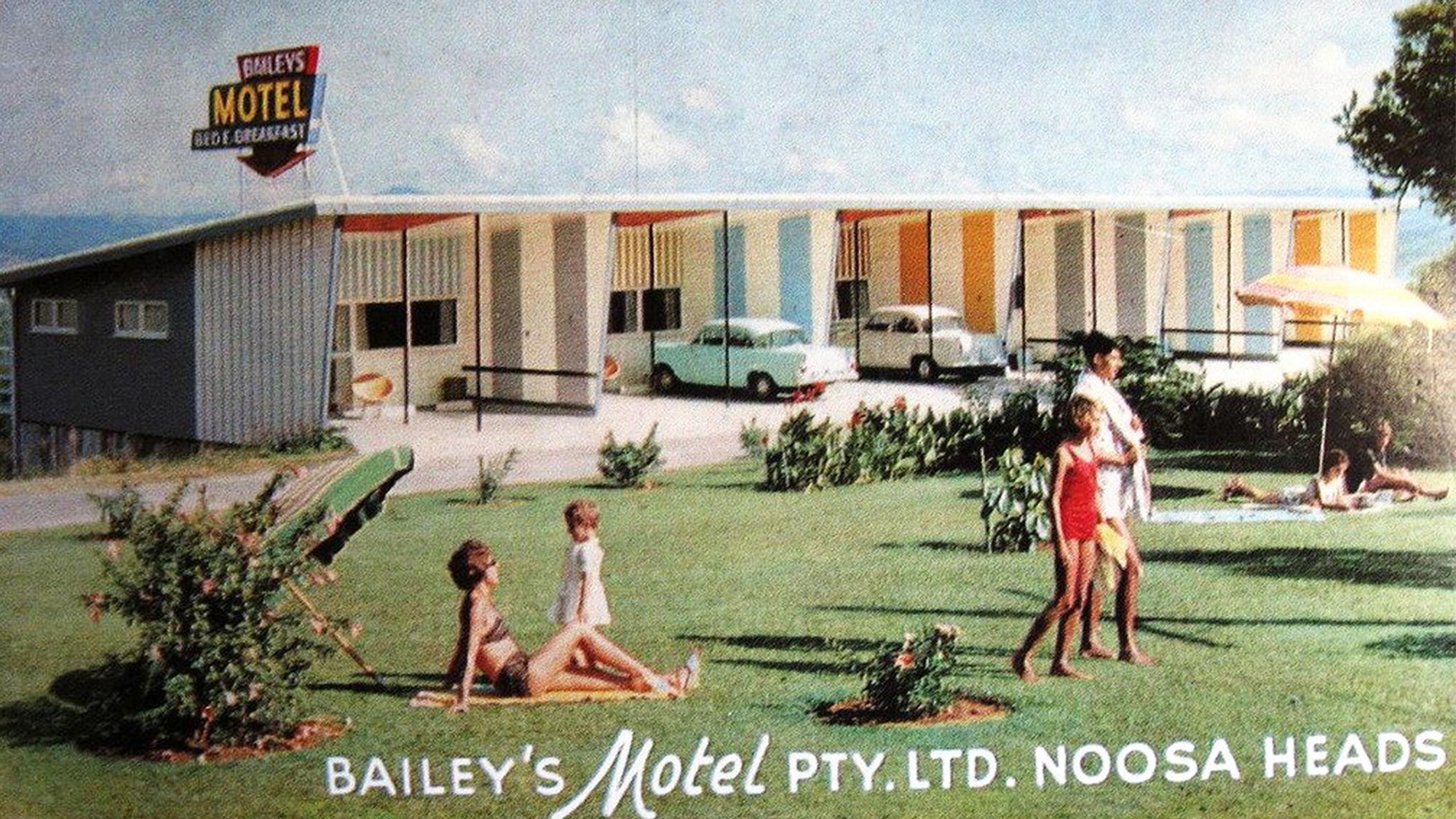 A New Work-Life Balance
We see the future ushering in a new way of working, of traveling and living. With widespread adoption of new technology and virtual collaboration tools, many of those who have been working from home during the pandemic may never need to step foot in an office setting again. This opens the door to limitless travel with the capability to work from anywhere.
Instead of a traditional home base, one could freely travel across the country with their laptop to destinations offering wi-fi or fiber cable connections near natural landscapes and vistas. Their morning could start with a hike in the forest, followed by a conference call on the front porch and then a nice lunch in the lobby meeting another fellow "wander-worker" to exchange travel routes or stories.
Roadside motels could become the next co-working solution while being connected to the outdoors. They could accommodate the single, nomadic worker who chooses to set their own schedule and balances their life experiences with job responsibilities. Even families seeking a nomadic lifestyle could find this as a viable option if there are family-focused amenities. There could even be opportunities to partner with local food distributors/farmers' markets, health outposts or have other daily services integrated within this new motel to support this new lifestyle.
Location, Location, Location
As convenience and proximity to nature is key, we know the biggest opportunity for these experiential stays is near locations of natural beauty. There is a draw to experience nature, to foster adventure, and to be connected in immersive, local experiences.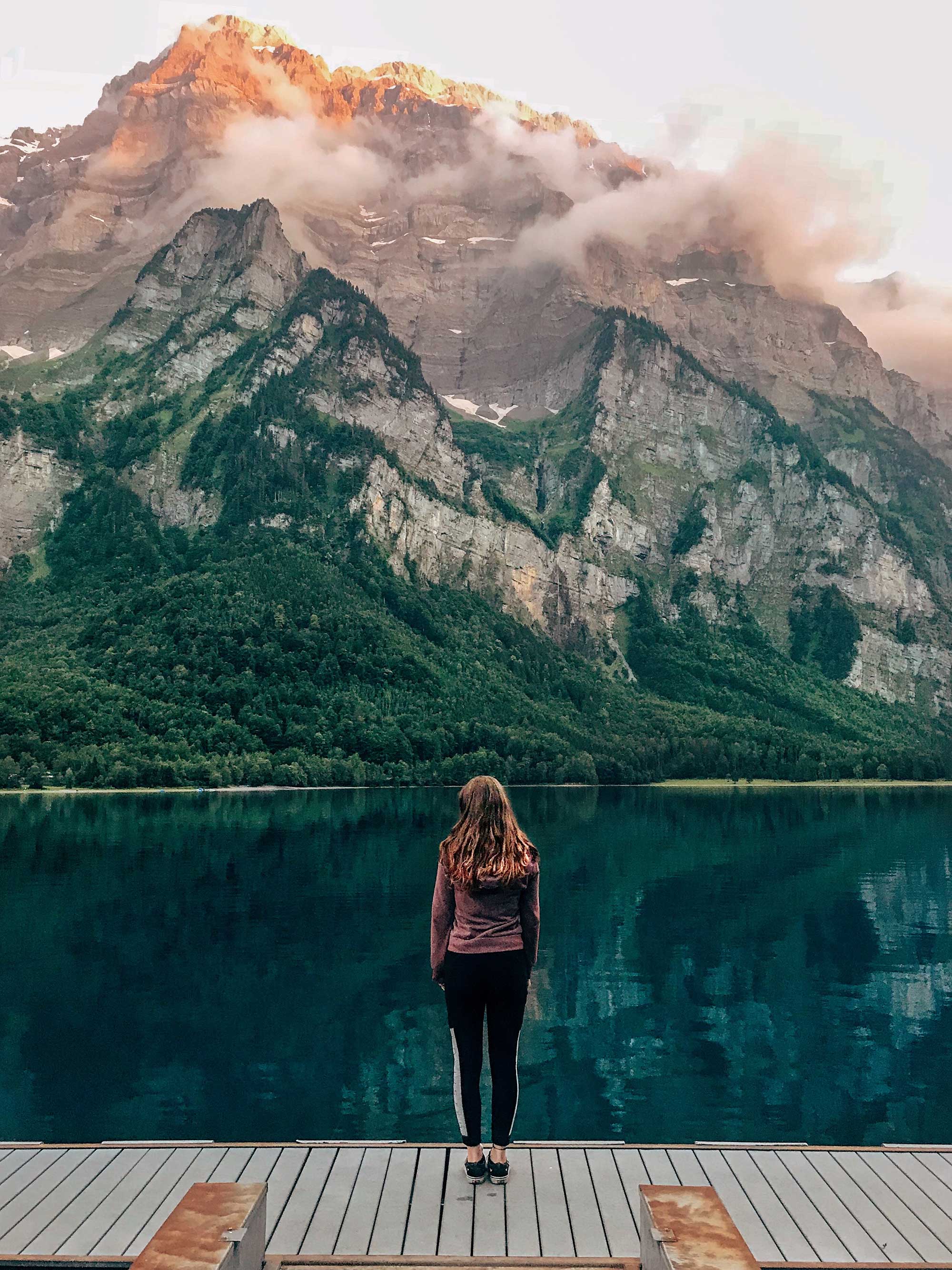 Motels offer the chance to create a network of places that accommodate a working lifestyle while allowing travelers to explore new locations. By connecting cities with the bespoke places in-between, we can redefine the journey.
The New Motel Kit of Parts
The strategy for developing a network of locations is driven by either renovating an existing, single-story motel or creating a new 'modularly constructed' sequence of motel modules that become interconnected when placed on-site. A kit of parts approach can be developed to implement both options.
In all cases, the common signature brand elements and hallmarks that differentiate the revitalized motel would be:
Front Door Service – A welcoming arrival is crucial to creating a sense of identity and security.
In-room work environment – Dedicated zone for ergonomic and flexible working environment. Providing options for different ways of working.
Semi-private outdoor space – Expanded decks and front porches that become an extension of your space.
Jewel Box Lobby – A visual cue of transparency and openness.
Social gathering – Amenities can be connected, yet distanced in order to emphasize shared experiences through offerings like:

Gourmet Mini Mart – all pre-packaged and safe
Mini-Bar – an actual six-seat bar that follows physical distancing requirements
Co-working lobby space – Co-working, childcare, working environments, other flexible solutions
Pocket Parks – Pockets of outdoor meeting spaces
It all centers around the experience. The amenities provided at all locations could be minimal and limited to the essentials — or, each location across the region could host a unique amenity that is connected in a way to the specific locale.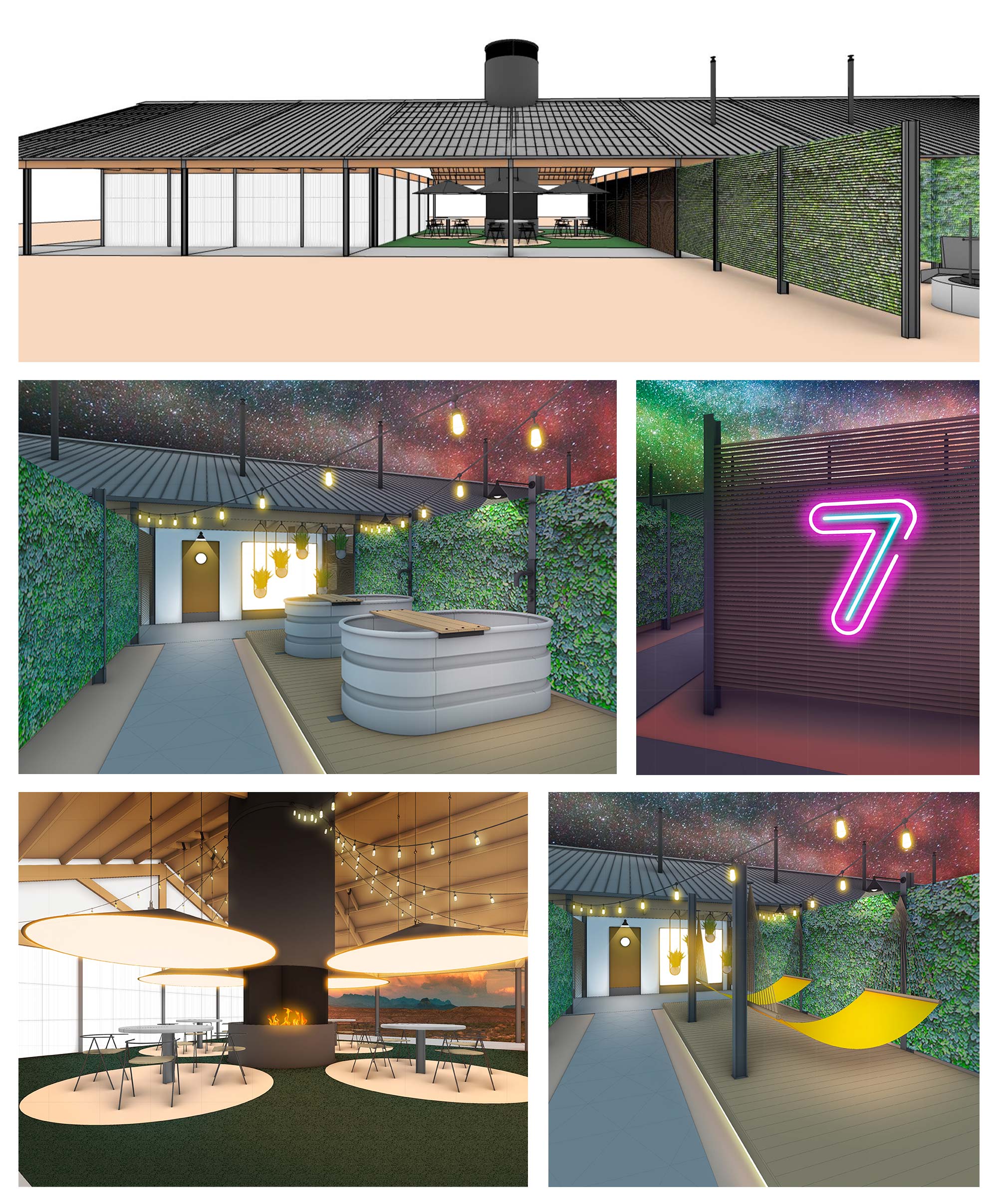 Featured Destinations
Beyond the typical motel, certain revitalized motels could provide unique, location-specific amenities — such as a spa near natural hot springs. Immersive environments are the driver that defines the amenities provided. These special hubs with focused and expanded amenities could include anything from outdoor activities to integrated doctor/dentist visits and childcare.
Surveying the Market
Prior to the health crisis, scores of digital nomads proved that remote work does not always have to be tied to a single location or home base. At the same time, boutique lifestyle brands revealed a strong demand for unique travel experiences. Today, major hotel groups looking for innovative ways to bring back visitors in the wake of the pandemic are already moving to create productive live-work spaces at their properties. Just like the cottage courts of the 1920s evolved into the roadside motel, how can we evolve the motel into something more by combining these concepts.
Can we inspire the next generation of travelers by transforming the motel stereotype into the most connected, convenient way to travel? We could provide the ultimate connection with the outdoors, while building a network and community of explorers seeking balance. A change to our environment every week or month may be a great way to gain a fresh perspective that leads to productive working and fruitful lives.
For more information about our hospitality expertise and how Gensler can help, please contact us below.
For media inquiries, email .