Egress Made Easier:
Product Design That Stands Out
February 12, 2021 | By Scott Star
In the built environment, passing through a doorway is a bit like takeoff and landing on an airplane: it signals the start or end of an event, but it's also where a lot of the problems — lock-ins, egress path missteps, even the spread of germs — can occur. And that's why Gensler's Product Development practice has been giving greater focus to designs that make exiting easier.
Products associated with architectural portals are guided by standards and tests that evaluate everything from fire safety, to accessibility, to forced entry resistance, but that doesn't mean that things don't go wrong or that there isn't room for improvement. By taking an approach that consciously stretches beyond the codes, Gensler is designing products that are more instinctive, more inclusive, and more hygienic.
Going a New Way
The International Building Code (IBC) requires door hardware along the egress path — the continuous and unobstructed path to exit a building — to have single-motion operability demanding no special knowledge. Among other things, you must be able to unlock and open a door in one intuitive motion. Conference room doors and any door marked with an exit sign are clearly covered by this provision, but there's always been a debate as to whether office doors are part of the egress path.
Starting with the premise that any door you must pass through to exit a building during an emergency is part of the egress path, Gensler recognized an opportunity in the market relative to demountable wall systems — the glass partitions used to create private offices and other enclosed interior spaces. Locking lever pulls work for swing doors, but there was no good option for the sliding doors that are specified on so many projects.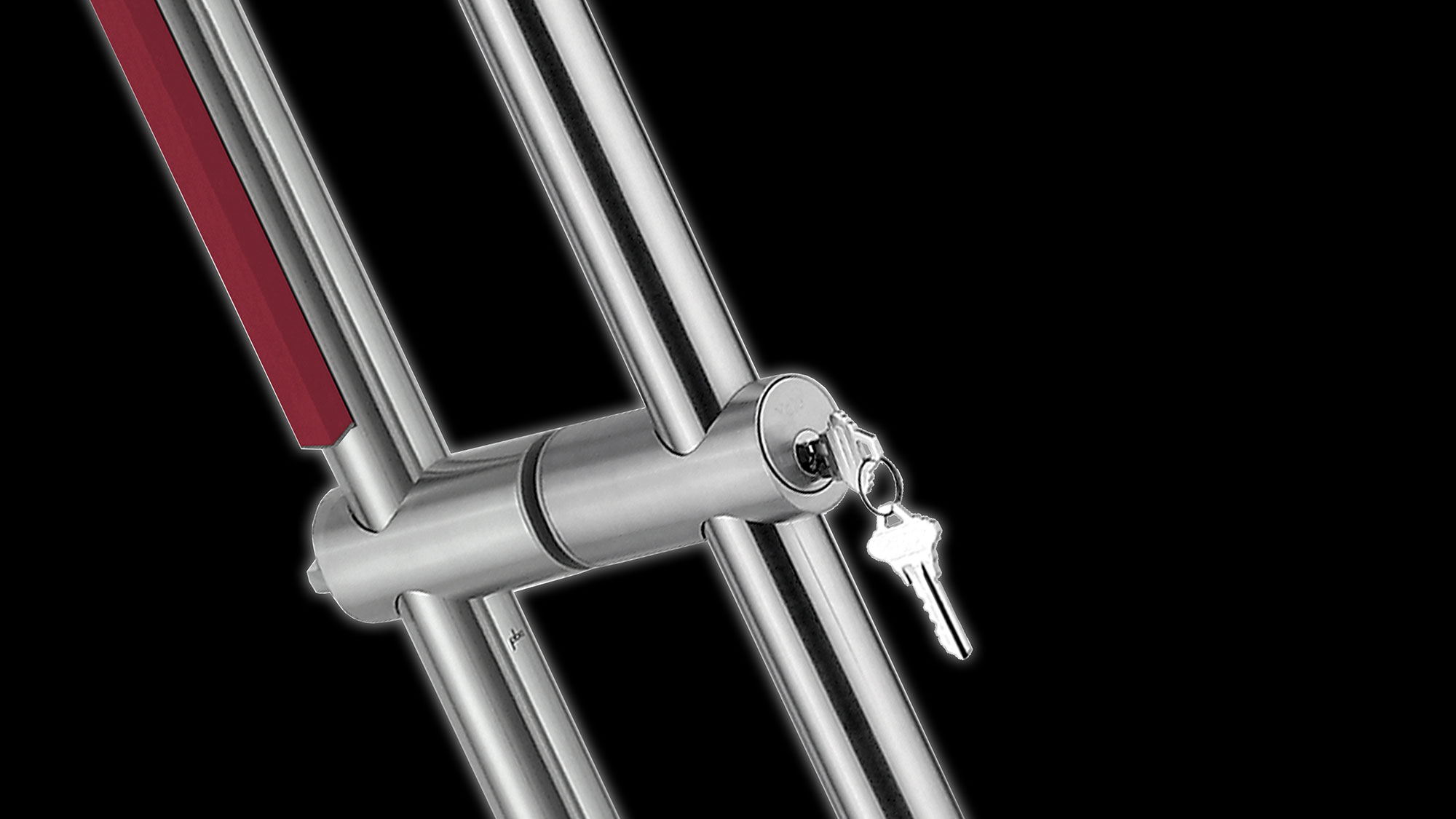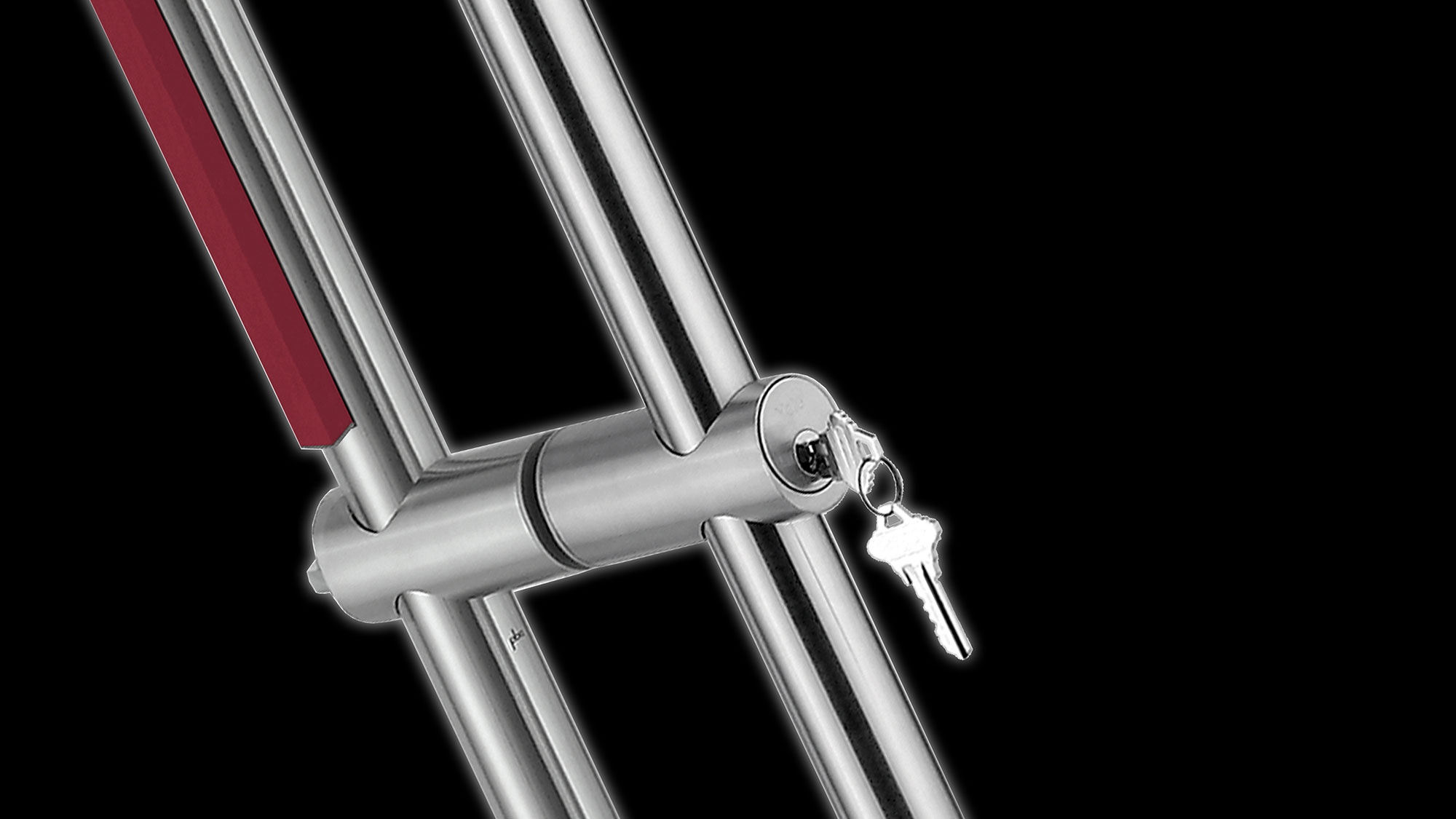 Solution: Gensler designed a Single-Motion Unlocking Door Pull, where sliding the door open from the inside simultaneously releases the bolt and thumbturn. Conceived with a patent pending activation bar and latching system — and also available in perfectly coordinated swing door and 10" ADA clearance models — this innovative product is life safety hardware that facilitates simpler, quicker exiting.
Combining two functions in one, the product is beholden to universal design principles, which strive for a consistent user experience among all groups. The 20" long activation bar makes precise contact less of a requisite due to its extended dimension. It's accessible to both standing and seated individuals of different heights for equitable use. It's intuitive in its operation and provides flexibility in its interface. Not only can the bar be actuated by right- and left-handed users, but hands aren't even required; wrists, elbows, and shoulders work just as well, keeping fingers and palms free and clean. And the color contrast between the activation bar and the pull helps the most essential part of the design stand out, making it easier for more people to see, regardless of ambient conditions or sensory capabilities.
Framing a Problem
And since we're on the subject of visual clarity, there's no better place along the egress path to pause than the exit sign. UL guidelines detail electrical safety requirements and testing standards, and the IBC provides direction relative to typographic treatment and illumination levels, but lots of issues still persist, and the signs have become the bane of many an architect, interior designer, lighting consultant, and building occupant.
Exit signs are often edge lit, meaning that the LED bulbs are arrayed along a top or side edge of the sign and project through the thickness of the acrylic facings. The LEDs work to light up the letters and directional arrows, but they can also cause distracting streaks and hot spots on the acrylic, particularly at the perimeter. This random illumination is merely annoying if you're sitting in a darkened theater for a performance, but, more critically, it can impact the perception of the essential information — the exit sign typography — to compromise legibility.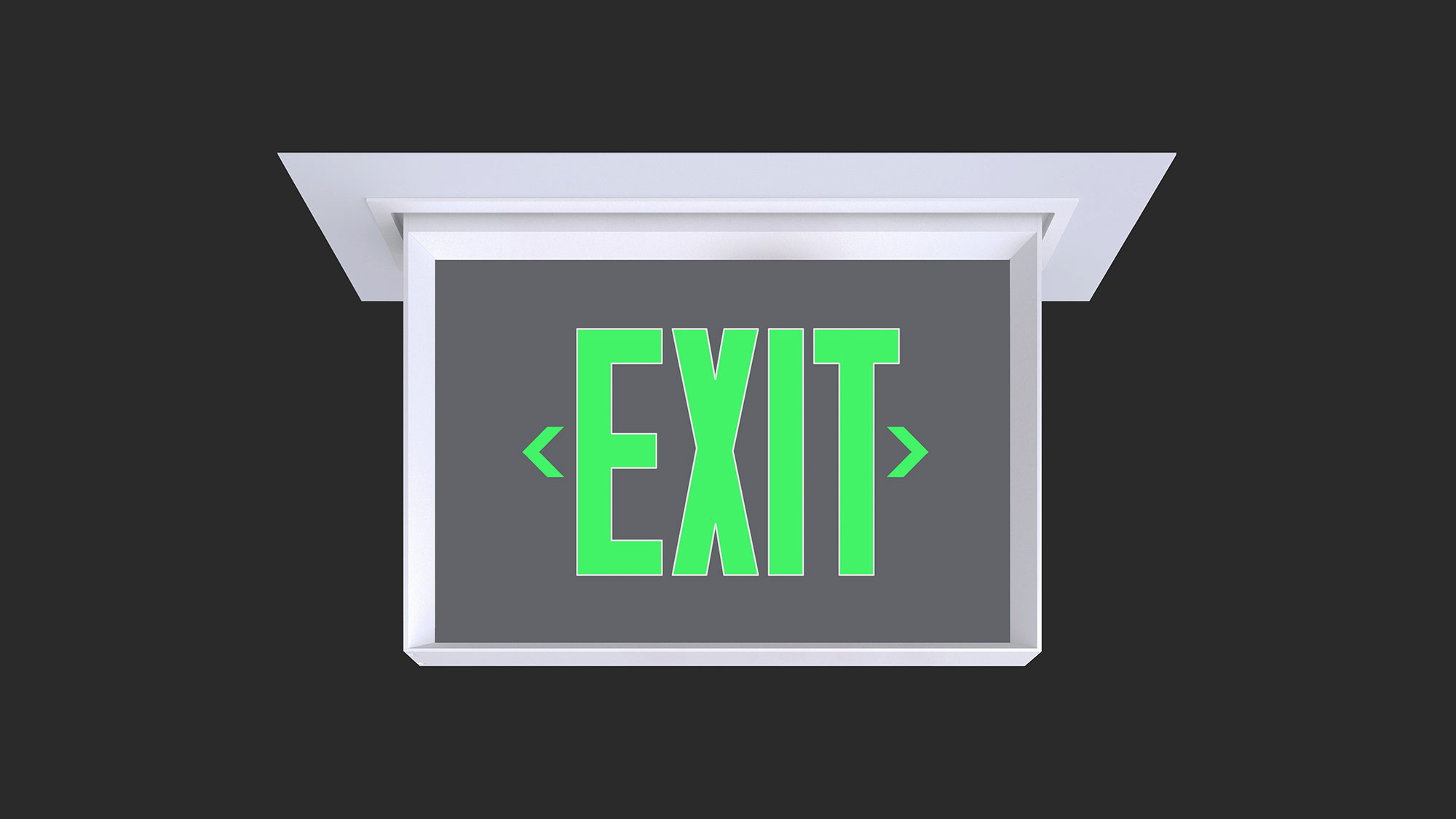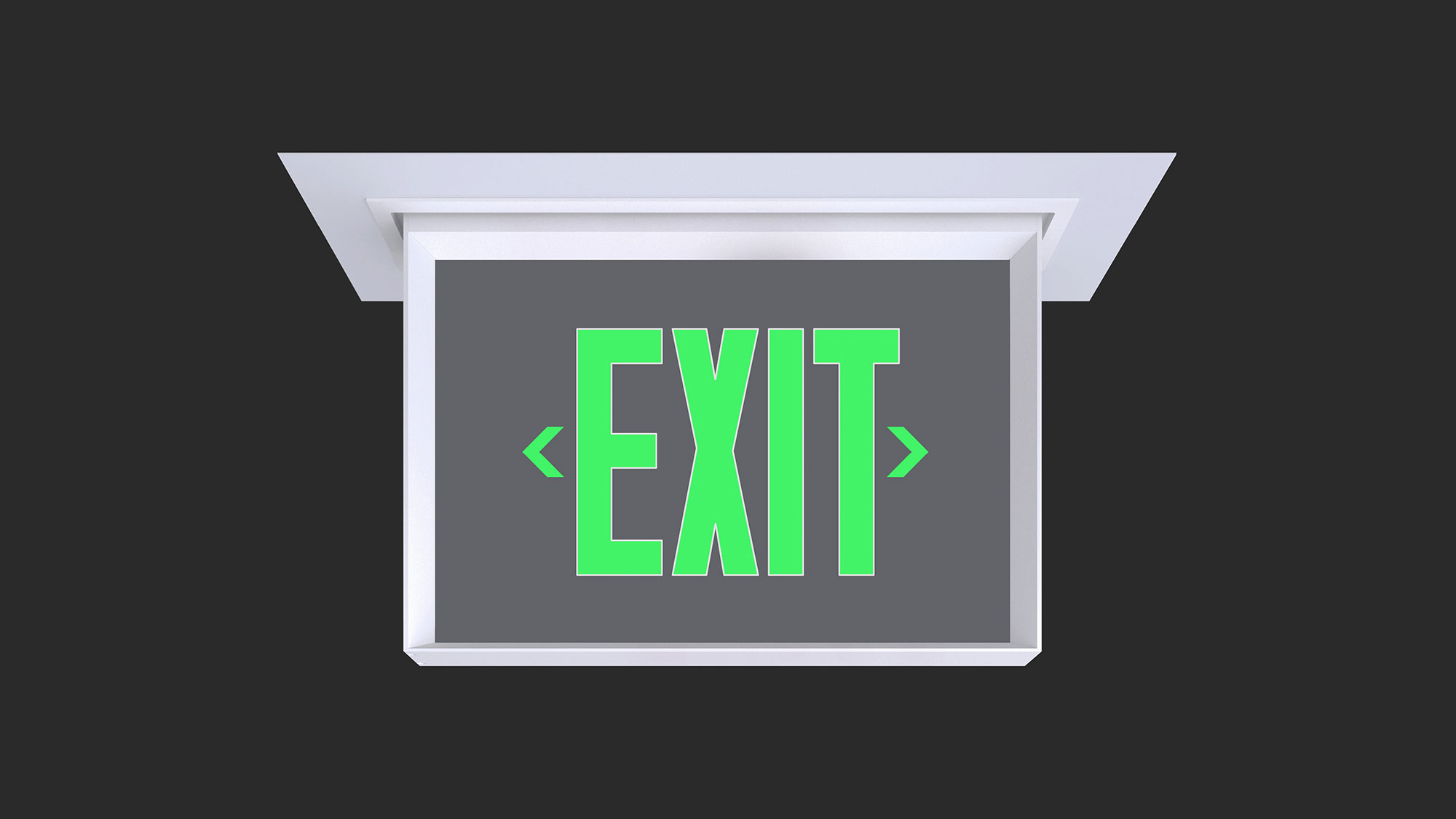 Solution: Gensler designed a series of Framed Exit Signs with minimal, extruded aluminum profiles that not only capture and reduce disturbing light projection, but also cinch the acrylic face panels to prevent splaying — all to improve the product's visibility, effectiveness, and appearance.
Available in recessed, ceiling, flag, wall, and stem models, the frames can be specified in powder-coated, anodized, plated, woodgrain, and RAL-matched finishes for the best visual integration into the space. But irrespective of finish and ambient conditions, the frame helps to bring focus to critical information by providing better division between the illuminated characters and the surrounding environment.
Making a Clean Break
Automatic, contact-free doors are brilliant in concept, but building conditions and cost often prohibit their use, especially on retrofit projects. That's why, since the pandemic began, and touchless interface became an imperative, one of the most frequent requests from our clients has been for hands-free door pulls — hardware that lets users enter and exit with their wrists, forearms, and elbows instead of their fingers and palms. It's not that the market isn't without options, but most of these products score low on aesthetics and integration.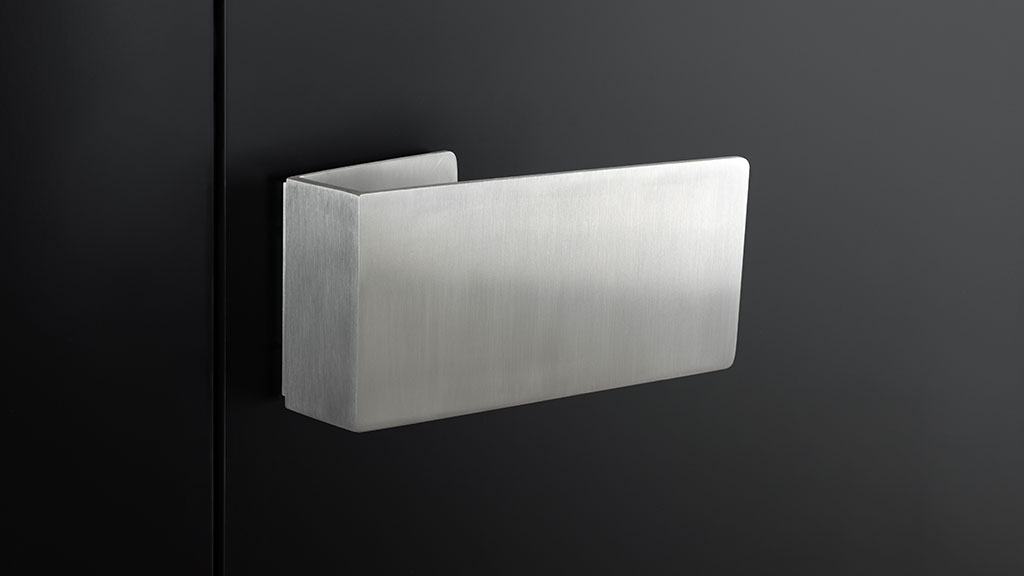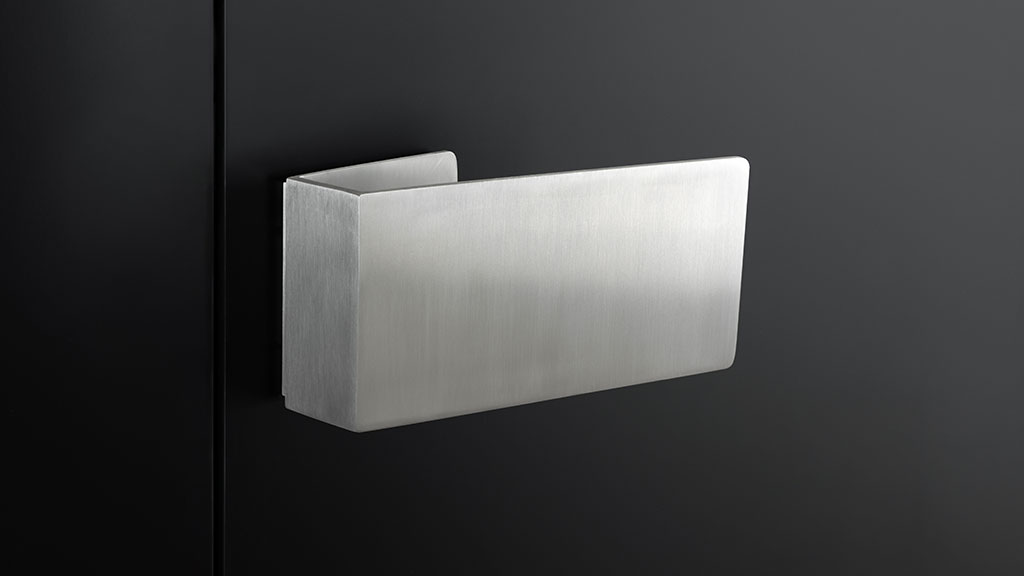 Solution: Gensler designed a collection of Hands-Free Door Pulls that synthesize functionality and sculptural elegance to prove, once again, that high-utility products don't have to undermine the visual integrity of a space. Hand crafted using high-grade stainless steel and mountable to metal, wood, and glass doors, the line includes 13 unique models in a choice of satin, polished, and powder-coated finishes to suit a wide range of tastes and interiors.
More importantly, the collection brings a new level of accessibility to the often challenging act of opening a door, offering far greater flexibility in use than conventional pulls. No longer dependent on fingers or a grip, these products look beyond ADA standards to accommodate a wider range of user preferences and capabilities relative to approach, handedness, reach, and strength. They're the new threshold to a smarter, more hygienic, more inclusive built environment.
Click here for more information on Single-Motion Unlocking Door Pulls
Click here for more information on Framed Exit Signs
Click here for more information on Hands-Free Door Pulls
For media inquiries, email .