Work From Home Product Design: How to Make a Desk Its Best
June 11, 2021 | By Scott Star
The pandemic has made working from home a reality for millions while quickly demonstrating that most peoples' home office setup is far from ideal. Putting the expense of furnishing a residential workspace aside, the litany of compromises and complaints continues to mount. Many WFH employees refuse to sacrifice a residential feel for functionality, so they endure non-ergonomic work surfaces and orthopedically unsound chairs. Others — especially those with limited space — coexist with clutter but resent seeing vestiges of their work life at the end of the day. No one seems completely happy with how they look on Zoom calls; camera angle and lighting are difficult to calibrate. And all the exposed cables, perceived to be unsightly and a potential hazard, are an ongoing nuisance for everyone involved.
While reentry to the commercial workplace is now around the corner, the number of WFH employees will remain well above pre-pandemic levels. With more people working from home, either on a hybrid or daily basis, the demands on the home office will evolve and consumers' performance expectations for home office equipment — particularly the desk, the hub of most office work — are expected to increase.
With this new reality as a backdrop, it's important to understand peoples' perceptions of what makes a home office desk comfortable, productive, and enjoyable. To begin figuring things out, at the start of 2021 Gensler conducted a consumer research survey where it queried 505 full-time U.S. office staffers who worked from home at least part of the week. The findings of this study, highlighted below, point the way to better product design and better end user experience.
3 Key Takeaways From the Research
1. Make the Desk Work-Ready
Desk setup (e.g., plugging in a laptop, laying out work materials) is a daily routine for over 56% of all home office workers, and constrained living space, desk sharing, and hybrid working patterns are contributing to the phenomenon. This suggests a need for desk solutions that speed setup and packup and that can store work-related equipment and materials when not in use.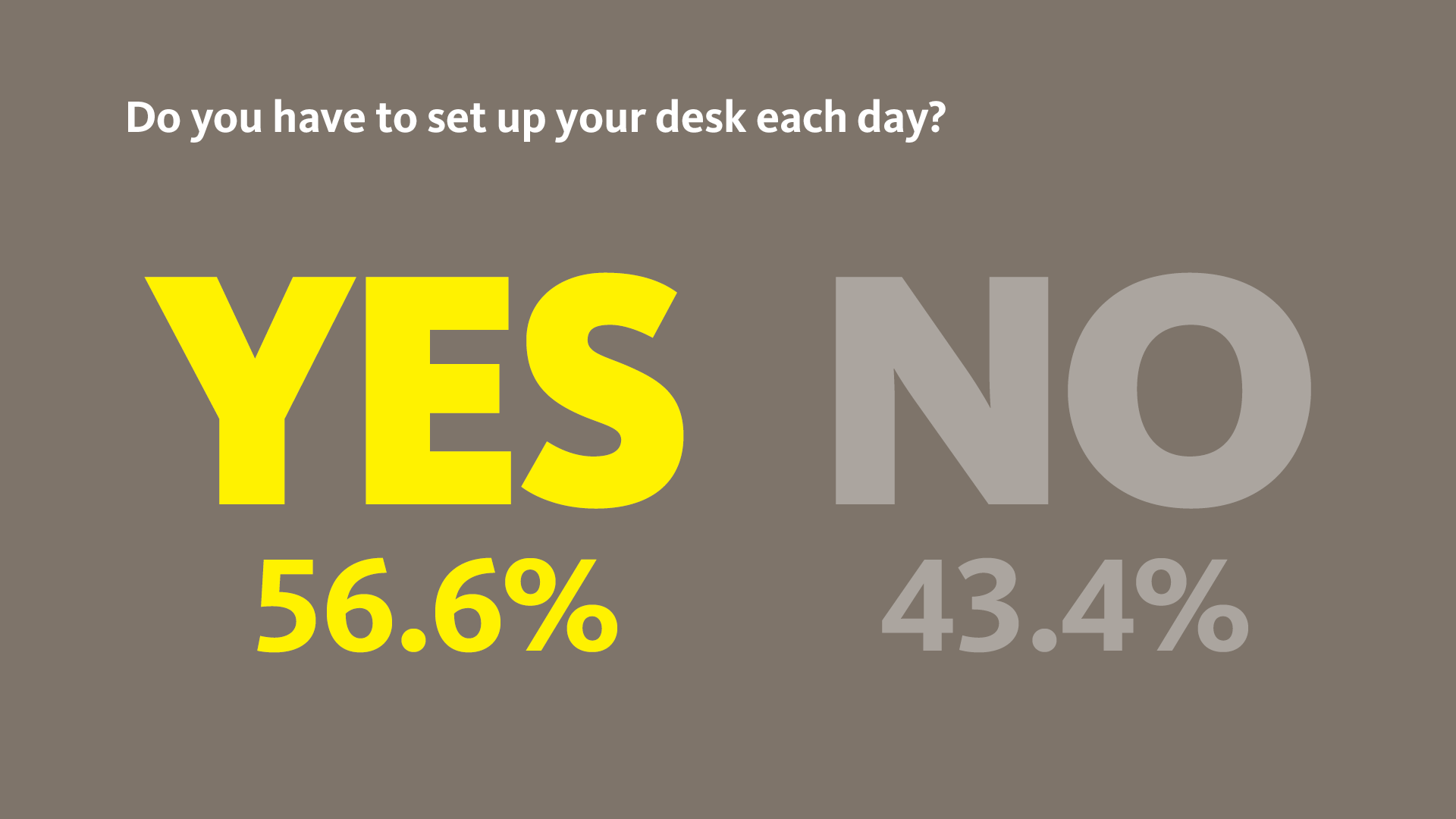 2. Make it Powerful
Access to desktop power is the number one contributor to the overall comfort, productivity, and enjoyment of home office desks. Users want to plug in quickly to both USB and AC ports, and the ubiquity of mobile devices, desk sharing, and daily desk setup and packup are driving this desire. Desks that facilitate power connection, while also keeping wires in check, will score high marks from workers.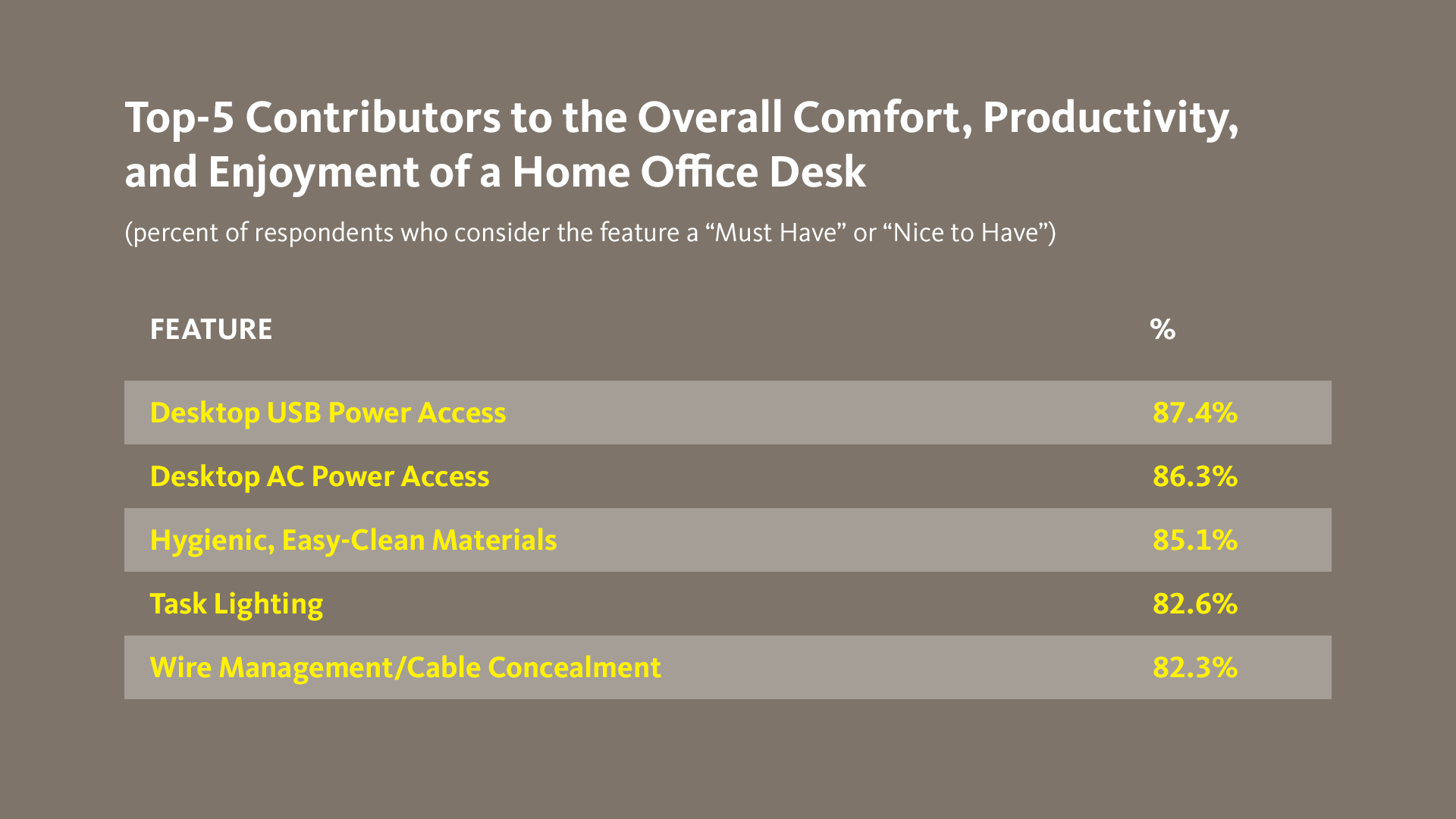 3. Make it Blend
Only 40% of home office workers have the luxury of a dedicated room used exclusively for work. Given that end users' work activities are typically conducted in rooms intended for other functions, desks that complement a broad range of furnishings and interiors, and ones that can conceal work paraphernalia when not in use, will be well received in the market.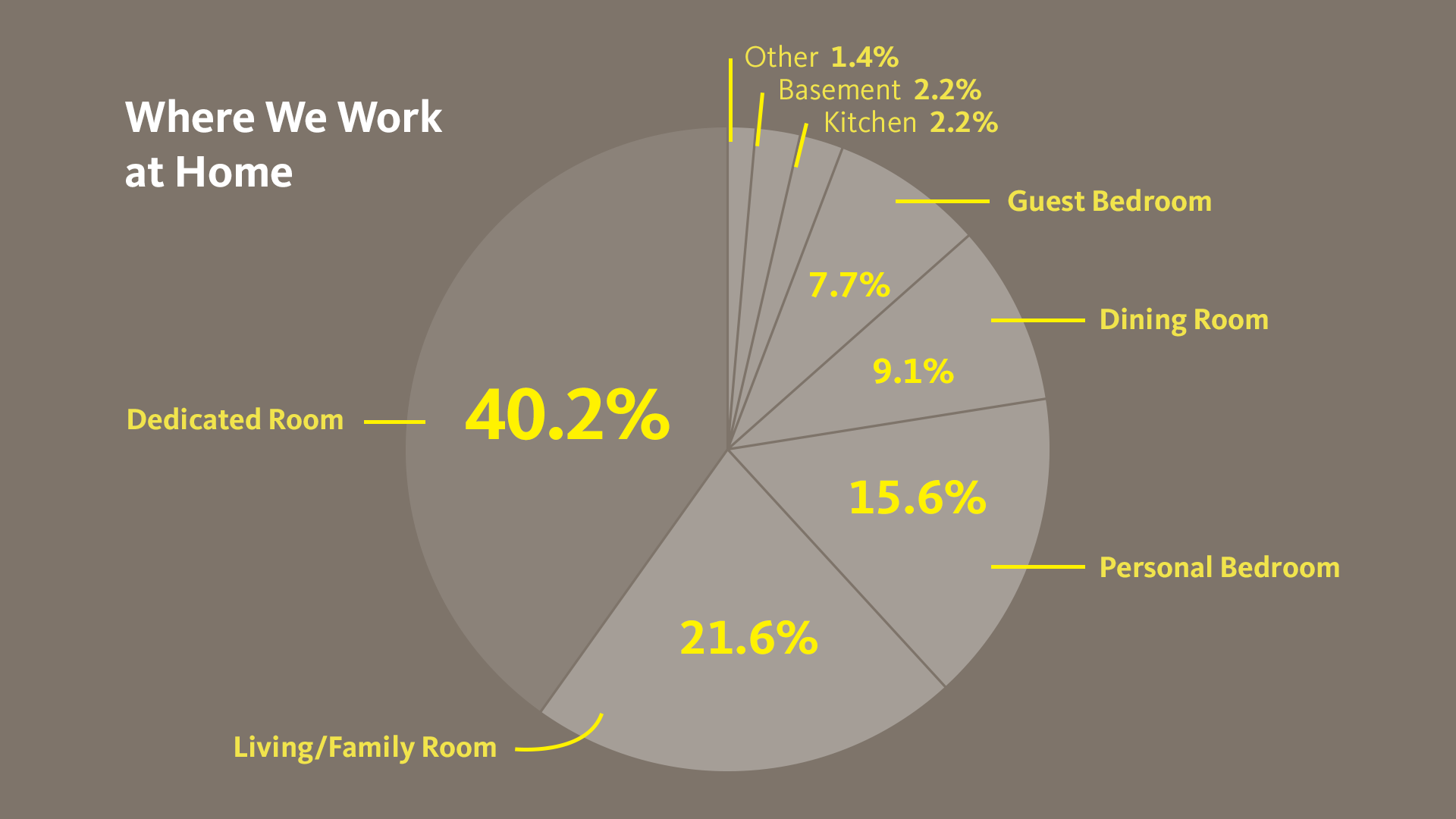 While each product development challenge should respond to the manufacturer's objectives and unique market opportunities, the survey findings identify the best ways to outfit desks and accompanying furniture to improve end user performance and experience. The data can be used comprehensively or selectively to assess the value of unique, product-specific feature sets and has application to commercial, as well as home office, product design endeavors.
To learn more about the complete study, please contact Scott Star at .
For media inquiries, email .