THE RIGHT MATERIALS
When you do build new, focus on low-impact and low‑carbon resources.
Tackling climate action in the building industry starts with making conscious decisions about how the materials with which we build are manufactured and sourced. Today, the harvesting, manufacture, and transportation of the raw materials used in building construction are responsible for 11% of global emissions. This accounts for roughly a quarter of annual building sector emissions, and that number is growing.
The nonprofit advocacy group Architecture 2030 is unambiguous on the subject, saying "We cannot meet climate goals without also eliminating embodied carbon emissions by 2040."
DIFFERENT MATERIALS HAVE DIFFERENT CARBON IMPACTS.
Materials vary in their impact. Cement used to make concrete accounts for nearly 10% of all emissions worldwide. Wood, however, has relatively low embodied energy — as much as five times less than steel.
To measure the carbon impact of various materials, we look at what's known as a product's global warming potential (GWP). The GWP is a standardized way to measure the greenhouse gas emissions associated with a product from material extraction through end-of-life disposal or recycling, otherwise known as embodied carbon. The higher the GWP intensity, the more important it may be to seek low-carbon variations and alternatives.
Global consumption of raw materials could double by 2060.
—Organization for Economic Co-operation and Development (OECD)
Generally speaking, the longer that materials are used in buildings, the better. Furniture and interior finishes tend to be replaced every few years, while structural elements can last as long as the building itself. Even though structural elements are highly carbon-intensive, the repeated churn of interior materials over the life span of a building can add up to an equal or greater share of the whole-life carbon footprint.
Regardless of which type of project a client has, architects and designers have an opportunity to decrease embodied carbon levels throughout the built environment by the materials they choose to work with.
"We know that embodied carbon ends up being a large portion of the overall 'life cycle' carbon associated with a building, so as we buy construction materials, we seek out lower carbon intensity suppliers, often driving 10-20% reductions in embodied carbon at little or no impact on cost."
—Sarah King, Director of Sustainability, Skanska USA Commercial Development
UNDERSTANDING THE IMPACT OF MATERIALS
The impact of commonly used building materials, both at initial procurement (orange) and over a building's estimated life span of 60 years (yellow). Structural materials have the biggest initial impact; over time, interior design elements and materials increase in total impact as replacements add up.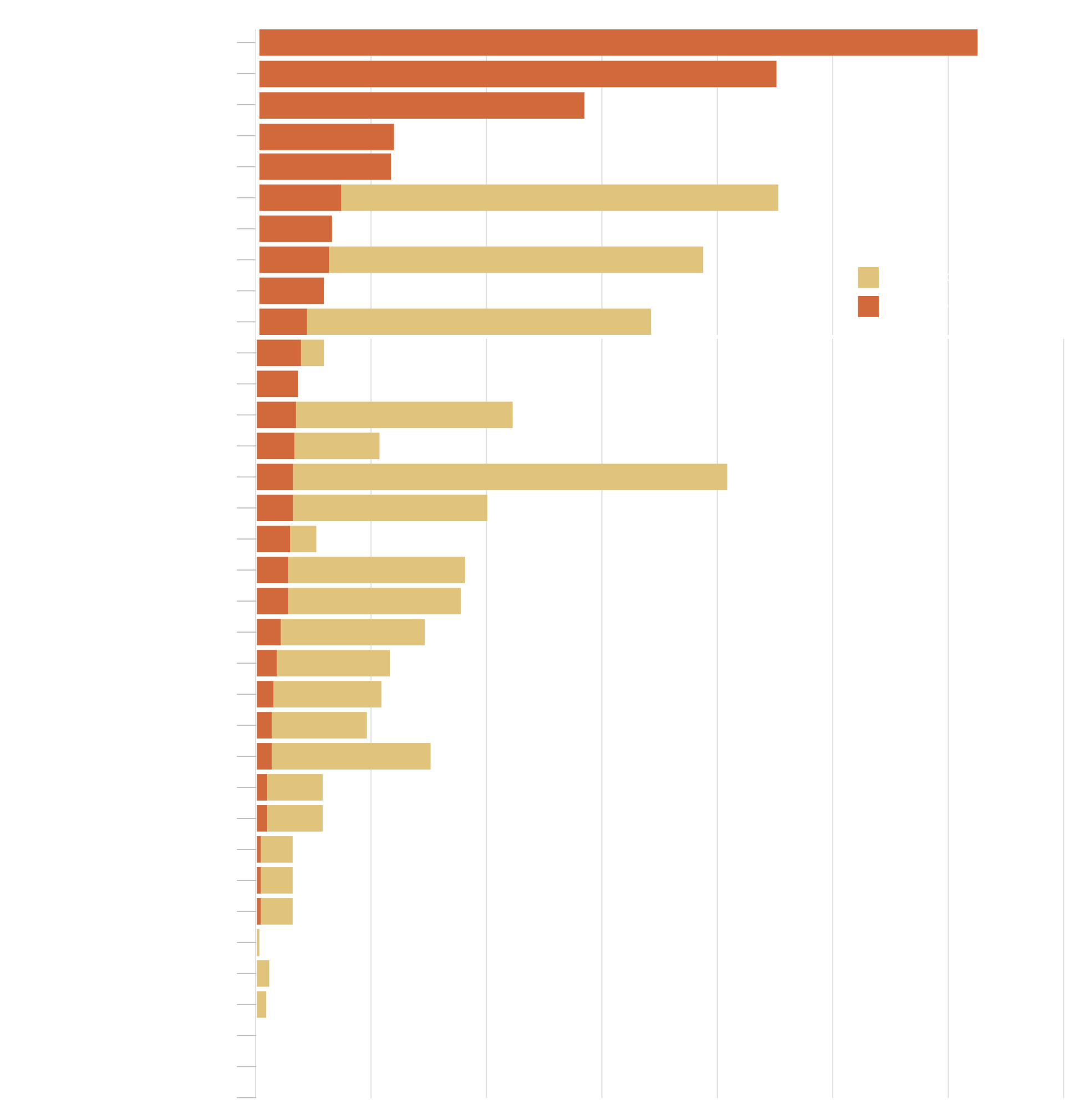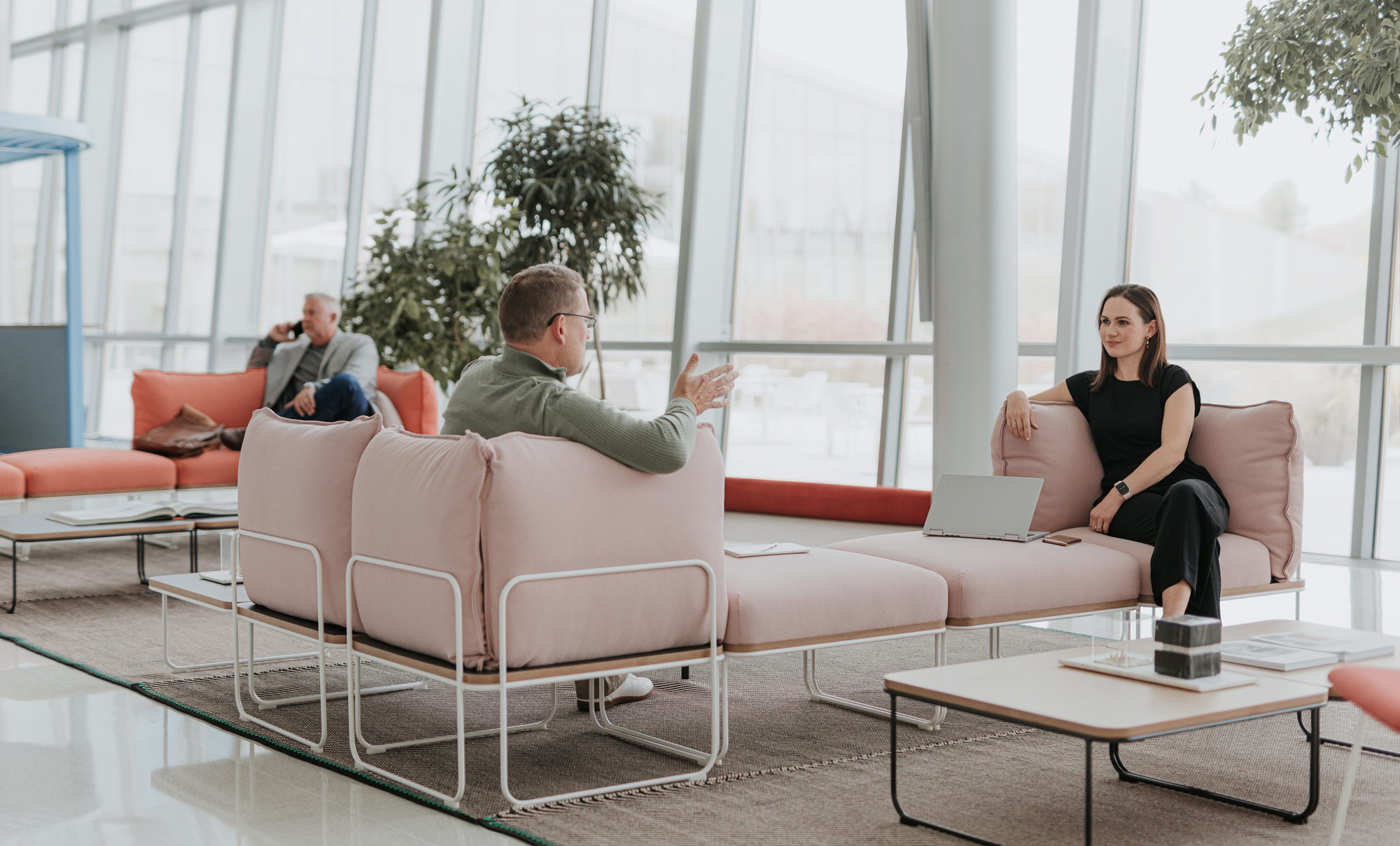 LOOK FOR LOW CARBON ALTERNATIVES.
Some products and materials are much further along than others in terms of offering a range of options with different global warming potential. Today, an informed designer can easily specify carpet and gypsum board that far exceeds industry baselines. In fact, there are plenty of low embodied and even carbon neutral carpet options in the market for designers to choose from.
One example is the Smart City carpet plank system by Mohawk Group, a product that Gensler helped develop as a product design consultant. It earned Living Product Petal Certification from the International Living Future Institute for its regenerative qualities.
Because of successes like this, we are taking a close look at our design process to make it easier for designers to identify and implement low-impact materials. We are also currently editing our master specifications to set requirements on embodied carbon.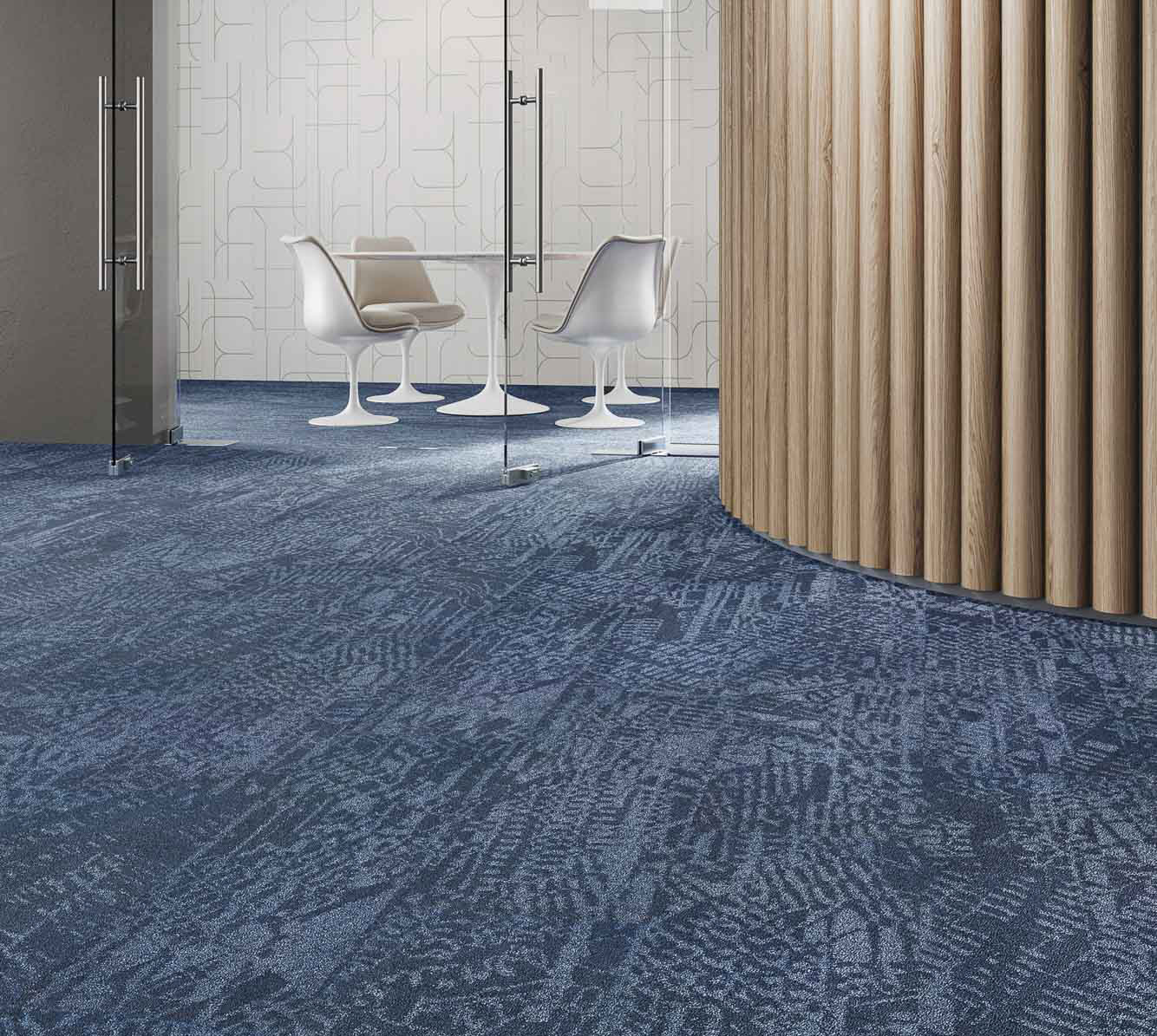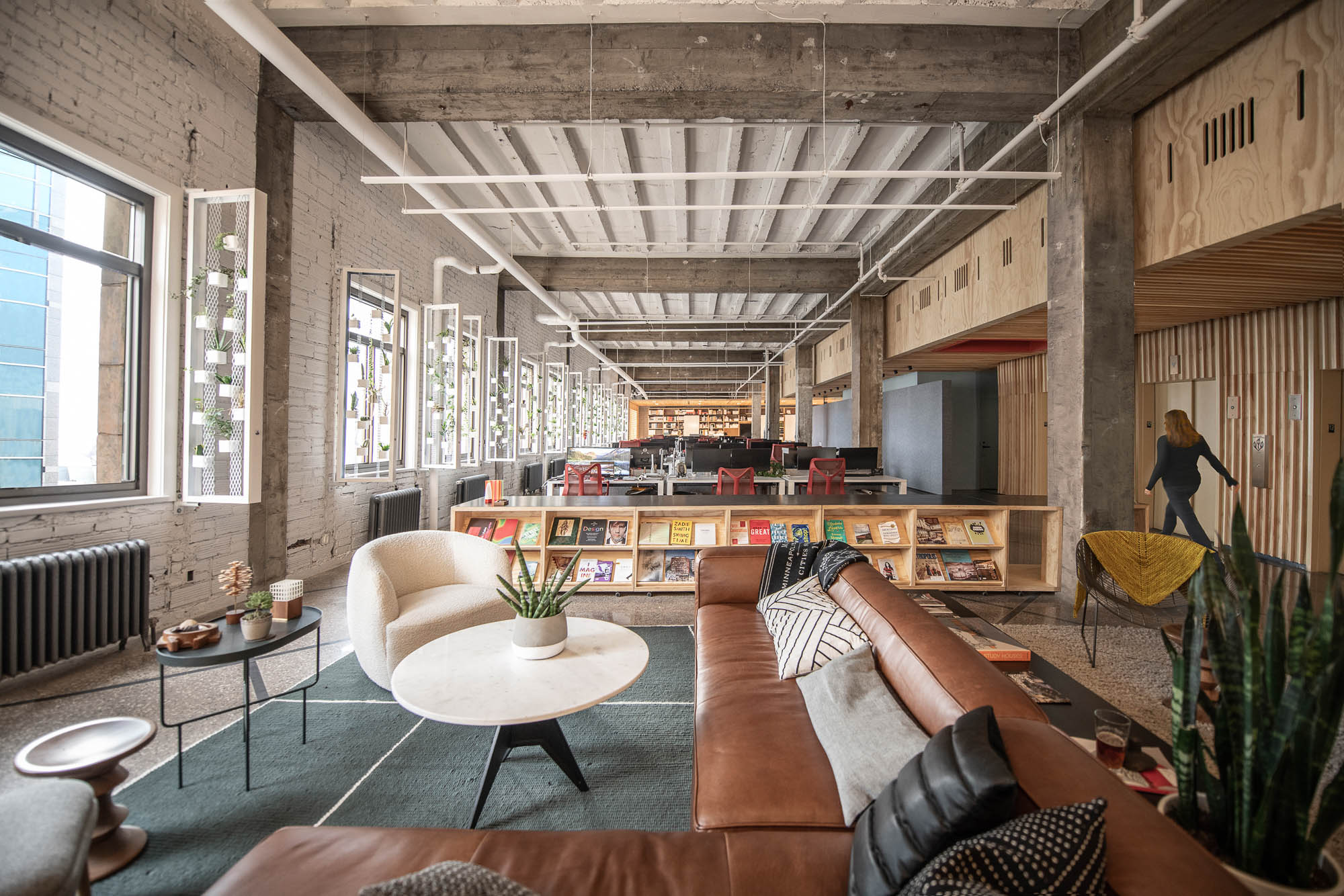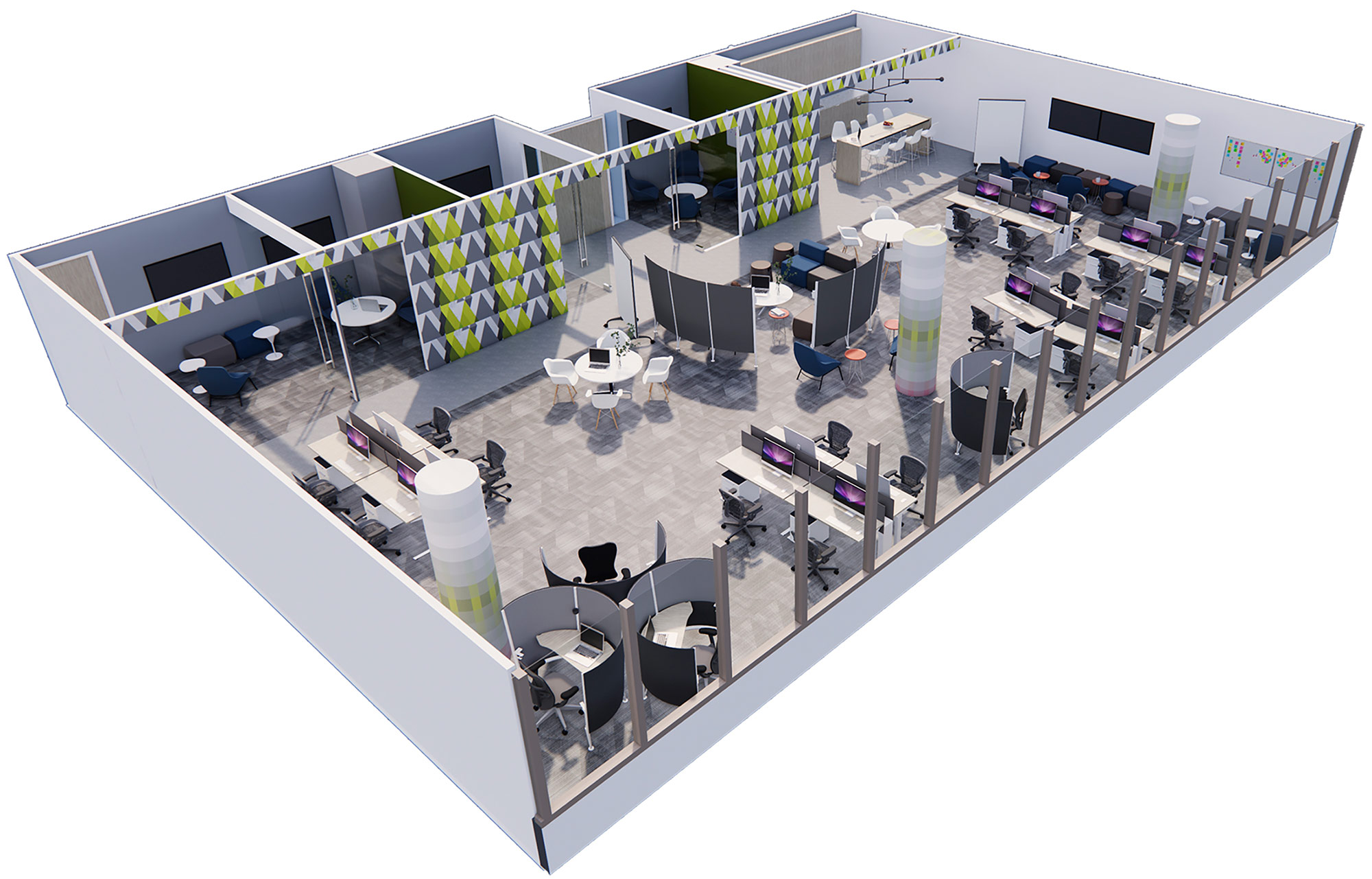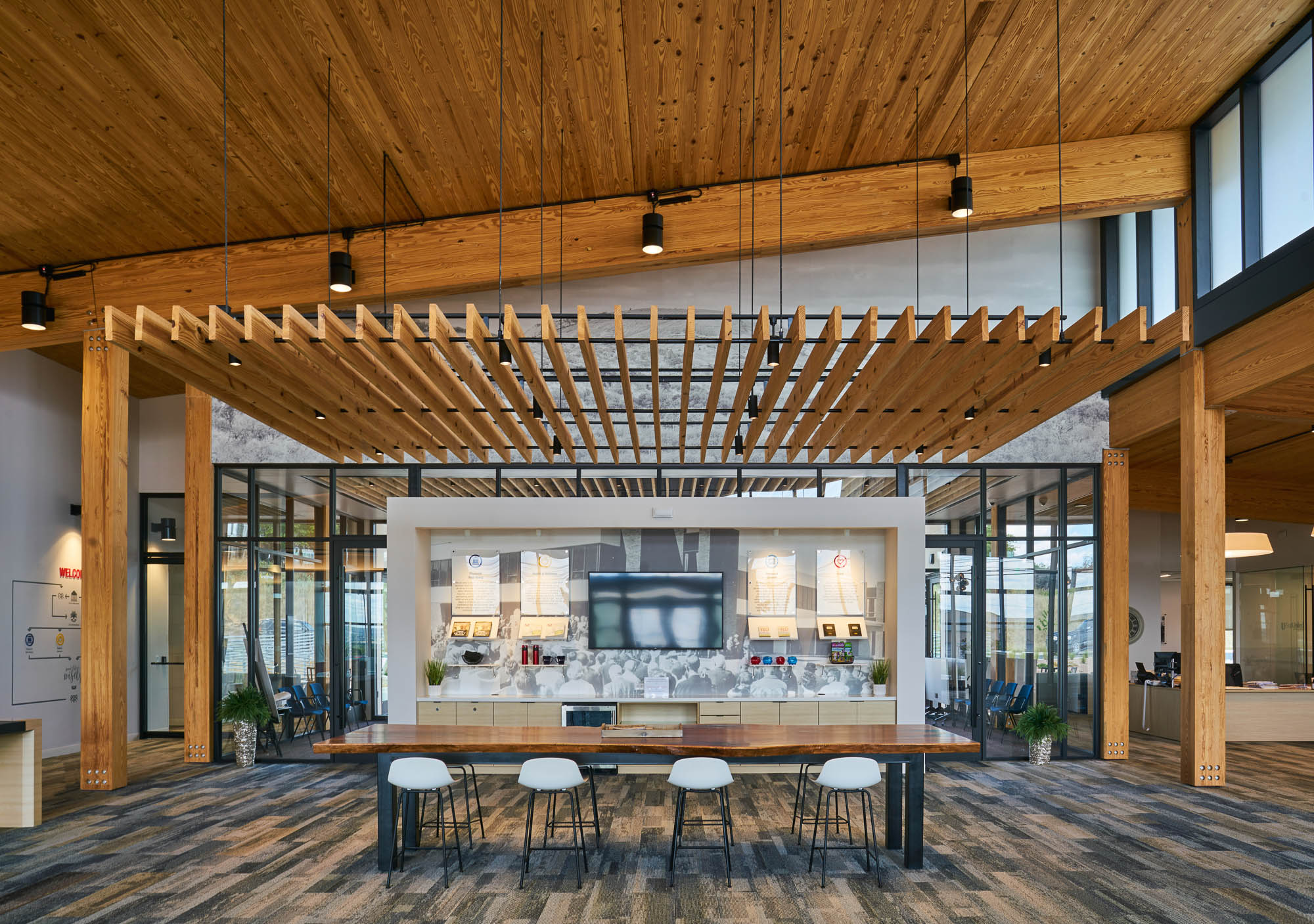 MASS TIMBER IS GAINING MOMENTUM.
Mass timber is a building material made of timber pieces that are laminated together, forming thick structural elements such as cross laminated timber (CLT) panels that can be up are typically 12 feet wide by roughly 40 feet long.
Like concrete, the material is fire resistant, but it has a much lower global warming potential. Mass timber elements can also be installed quickly on-site with reduced construction time, traffic, and noise, along with minimal waste. The material's structural advantages, combined with its positive impact on carbon emissions, are drawing increasing interest.
Secondly, carbon is sequestered from the atmosphere over the lifespan of trees in a sustainably harvested forest and then "stored" in mass timber buildings. This engineering marvel is quickly becoming an important part of Gensler's global portfolio.
The reduction in global warming potential achieved in a mass timber building as compared to concrete.
—The Journal of Building Engineering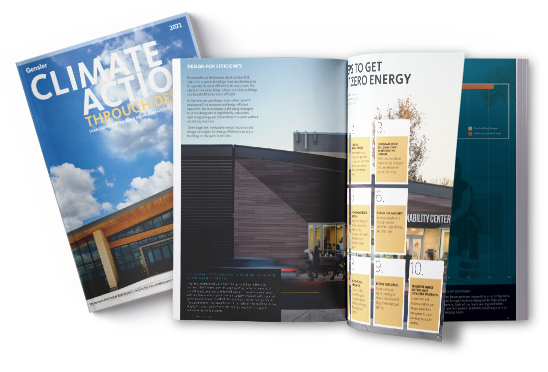 Download Climate Action Through Design