THE NEW DESIGN JOURNEY
To achieve a net zero carbon portfolio by 2030, we optimized our design process from end to end.
In recent years, we recognized that we needed to fundamentally change our business and design process and tools. The result has been a whole new design and client journey from kick-off to completion.
Prioritizing resilience goals at the start of any design project is the only way to achieve resilient, carbon-neutral outcomes with the urgency this moment requires. Tackling climate change requires ambitious new goals and transformative approaches.
EVERY PRACTICE AREA HAS A DESIGN RESILIENCE EXPERT.
Influencing real change starts with having the right expertise for each project type, client industry, and city and community in which the project will exist. This includes having experts in design resilience who understand the urgency of the moment and a deep knowledge for reducing the carbon impact of the built environment.
of decisions about materials and manufacturing processes are made in the design phase.
—UK Design Council
This community of Global Design Resilience Leaders understands that achieving design resilience goes far beyond strategies and tactics applied on projects. It requires the right network of consultants and partners as well as knowledge of local culture, building materials, and design and construction techniques.
That's why we've embedded design resilience experts in every practice and every office to ensure that context-specific knowledge can be applied in real-time. This is how we can apply different tactics to different place types and how we're able to achieve design resilience at scale and make meaningful change.
"Achieving design resilience at scale requires networked leadership, expertise, and relationships around the globe and across project types."
—Kirsten Ritchie, Global Design Resilience Practice Area Leader, Gensler San Francisco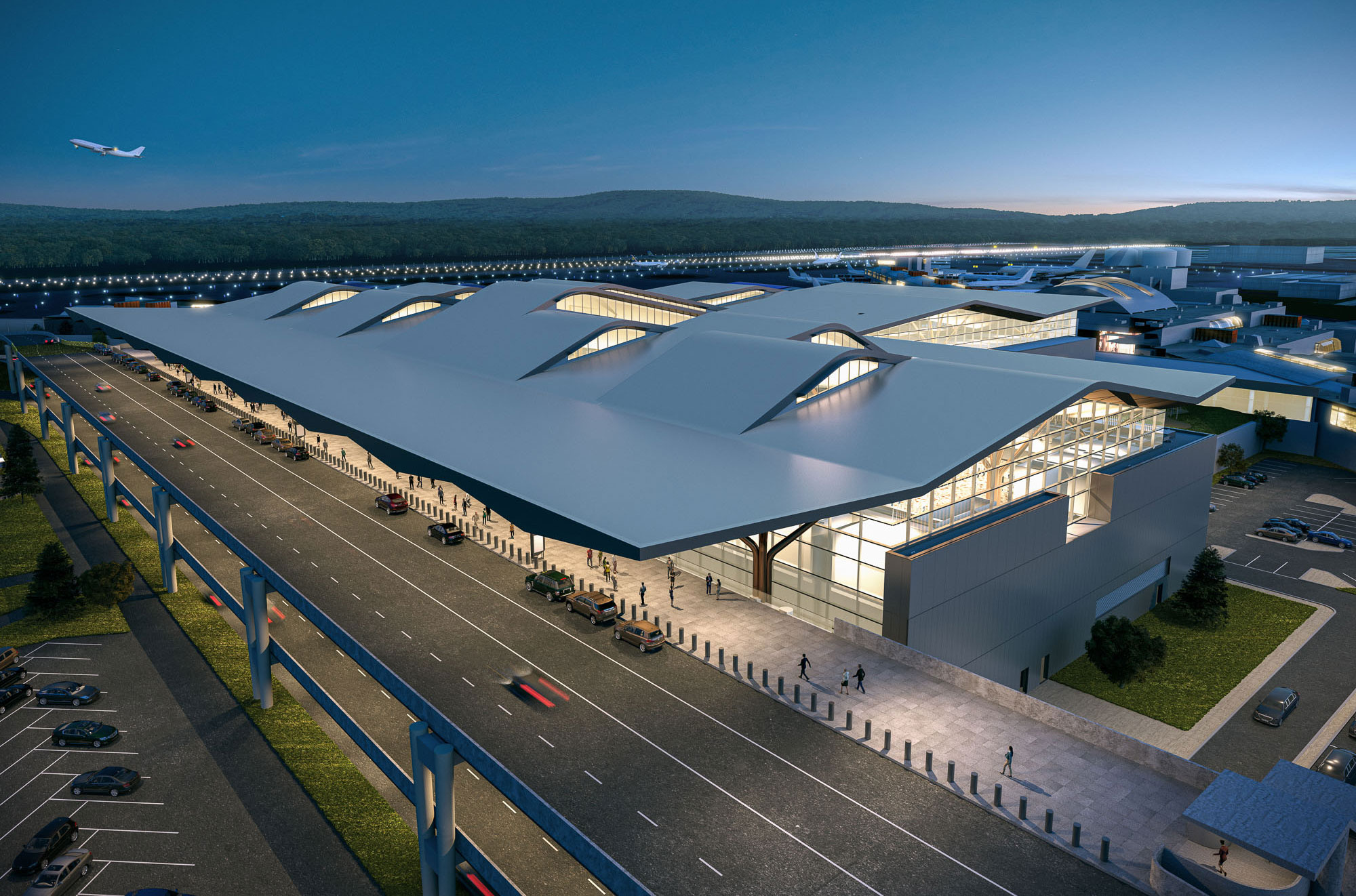 START EVERY PROJECT WITH CLEAR SUSTAINABLE PERFORMANCE GOALS.
On day one of our design process, we identify key performance indicators and benchmarks for sustainability and resilience performance goals — pulling from a growing suite of automated project kick-off tools and case stories.
"To meet our goal of zero carbon impact by 2030, we need to improve our design performance significantly each year. We are developing new educational initiatives and project kick-off processes in line with this goal."
—Gail Nappel, Director of Sustainability, Gensler San Francisco
These tools have been developed in tandem with the ongoing documentation of detailed case stories of projects across Gensler's portfolio that have been most successful in reducing the carbon impact of the built environment — whether embodied, operational, or both. This helps provide further benchmarks that can inspire teams toward greater performance at the earliest stages of design.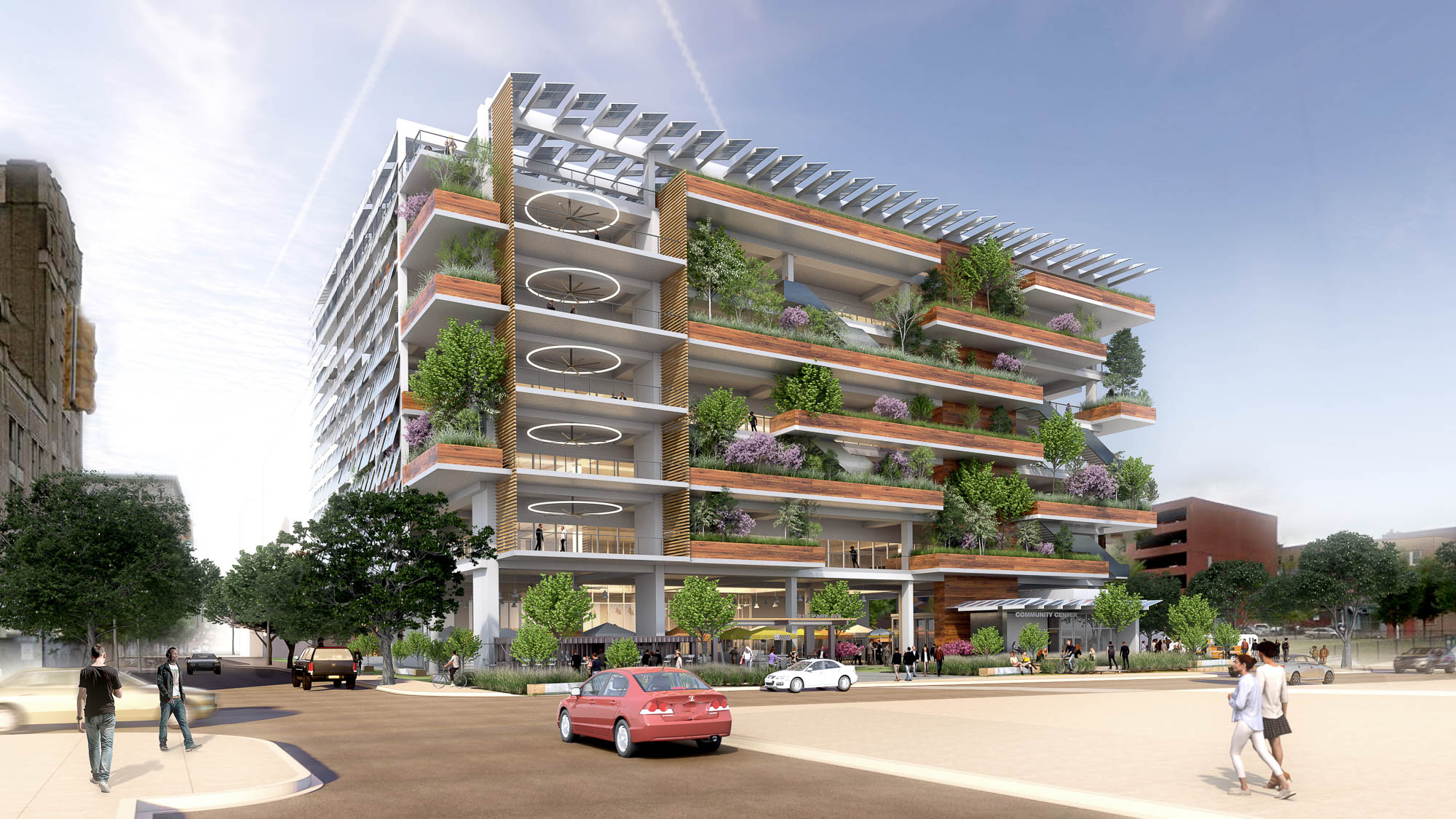 A NEW TECHNOLOGY ECOSYSTEM FACILITATES DATA-INFORMED DECISIONS AT SCALE.
Regardless of which type of project a client has, architects and designers have an opportunity to decrease embodied carbon levels throughout the built environment through the materials they choose to work with.
The means and methods behind how we work play a crucial role in creating a sustainable and resilient future through every project we touch — with influence at every stage of the design process from conceptual design to post-occupancy. As a result, we continue to invest in new and evolved simulation engines, analytical and data-driven design tools, and other creative technologies to enable our designers to achieve design resilience across the globe.
Our global Design Technology team — a collaborative group of architects and technologists focused on creating innovative technology solutions — has created a combination of tools, advanced workflows, and methods called the NFORM Ecosystem. NFORM allows Gensler designers to visually explore various geometries and forms via computer-generated data simulations. These simulations link design elements and parametric components directly to myriad data sources (from open-source data and industry-standard metrics, to bespoke user/client-defined data points), all with the goal of simulating and proactively solving complex climate issues.
Gensler's gblox and gfloorz, outputs of which are profiled here, are among the proprietary design and analytic tools in the NFORM Ecosystem. They integrate programmatic and financial data points with important climate, geographical, and sustainable data that we then use to inform our decisions via real-time simulation and exploration. These tools act as the foundation for our designers and clients to approach projects with the right mindset.
Ultimately, we are taking the client on a design journey with design resilience as our focus. This enables more confident and productive explorations — and ultimately solutions — in pursuit of a more sustainable and resilient future.
"Our digital transformation strategy brings innovative solutions like climate data simulations as a vital part of storytelling and decision making in the design journey — a must-have experience for our clients and designers to engage and co-create a resilient tomorrow."
—Joseph Joseph, Global Director of Design Technology, Gensler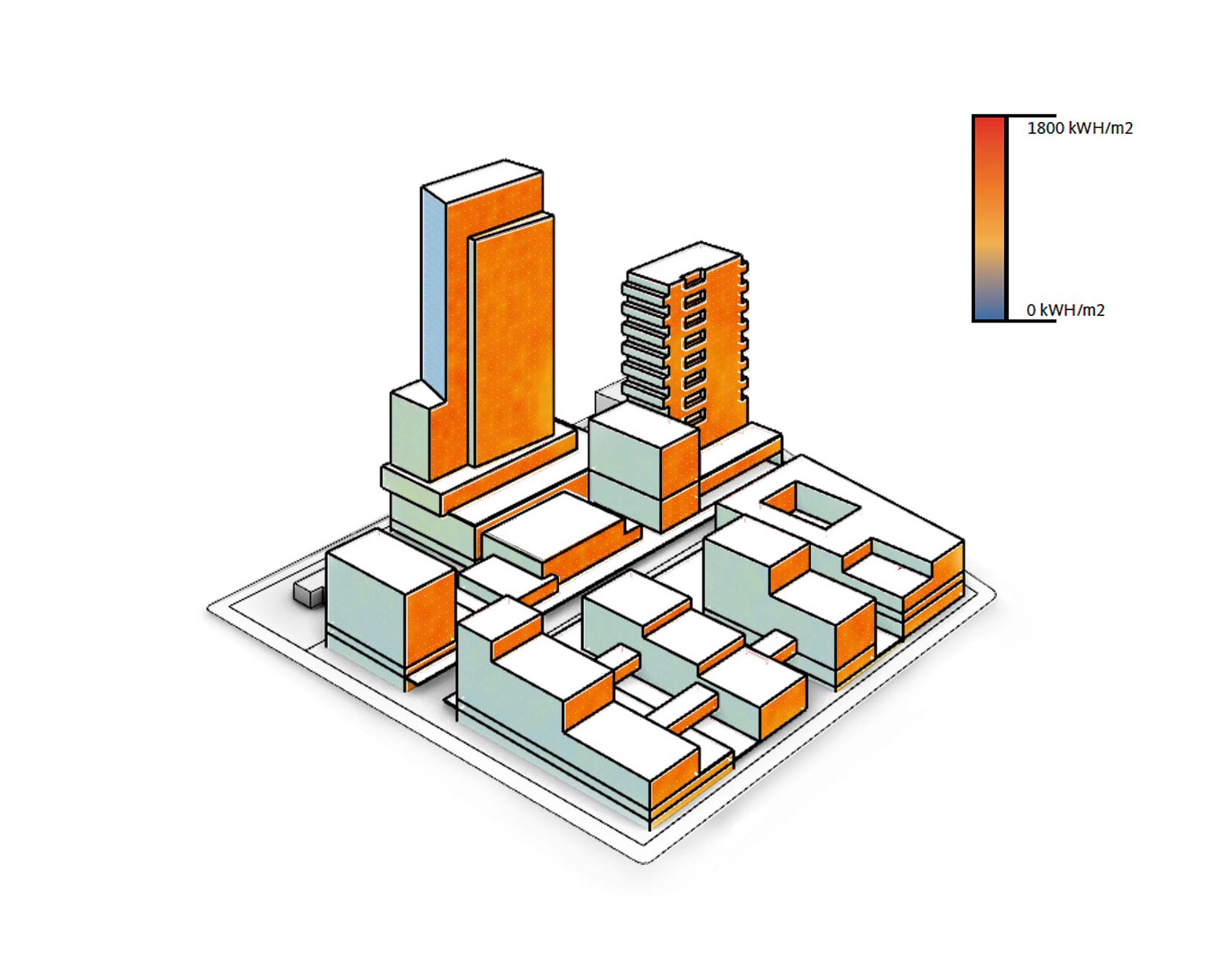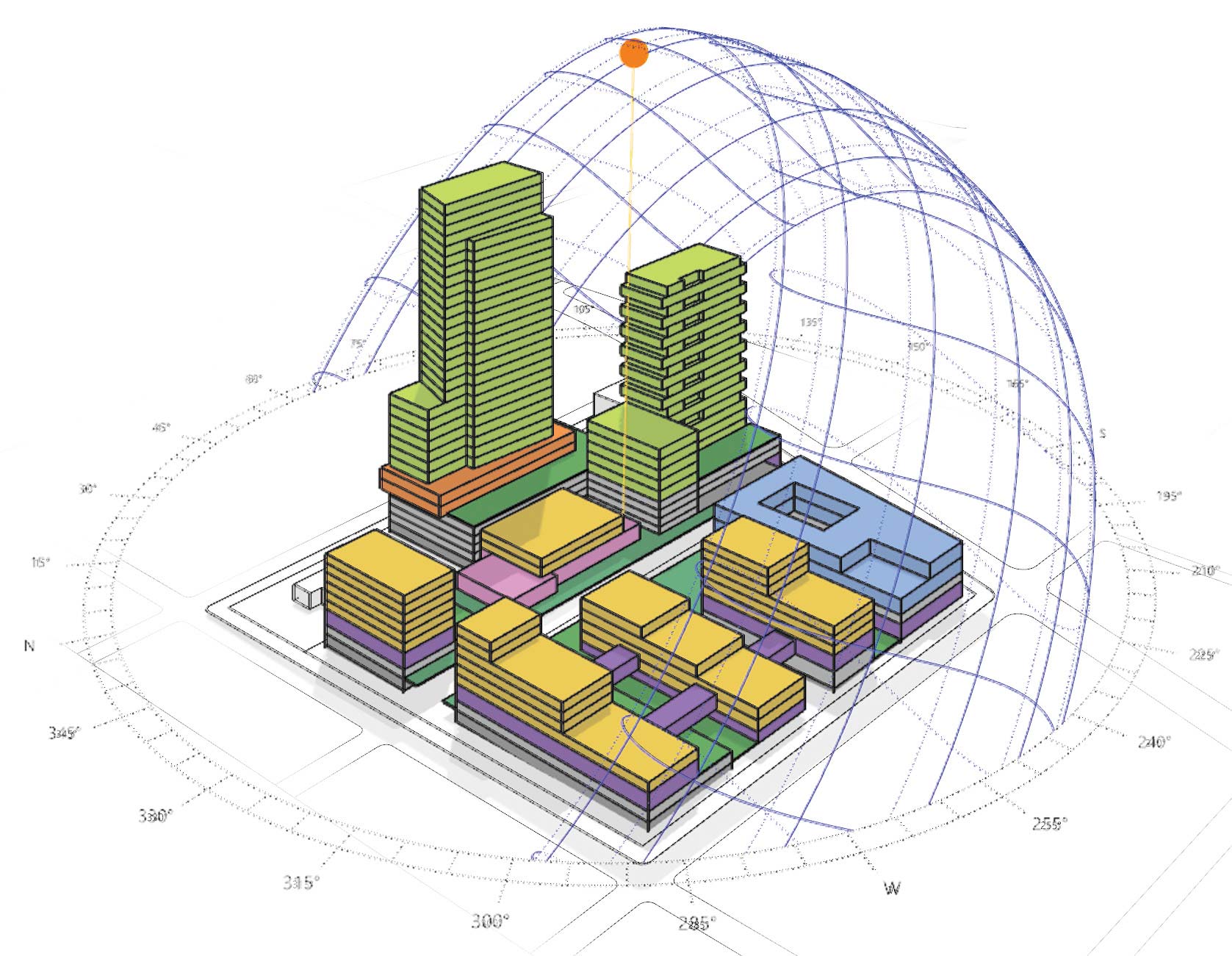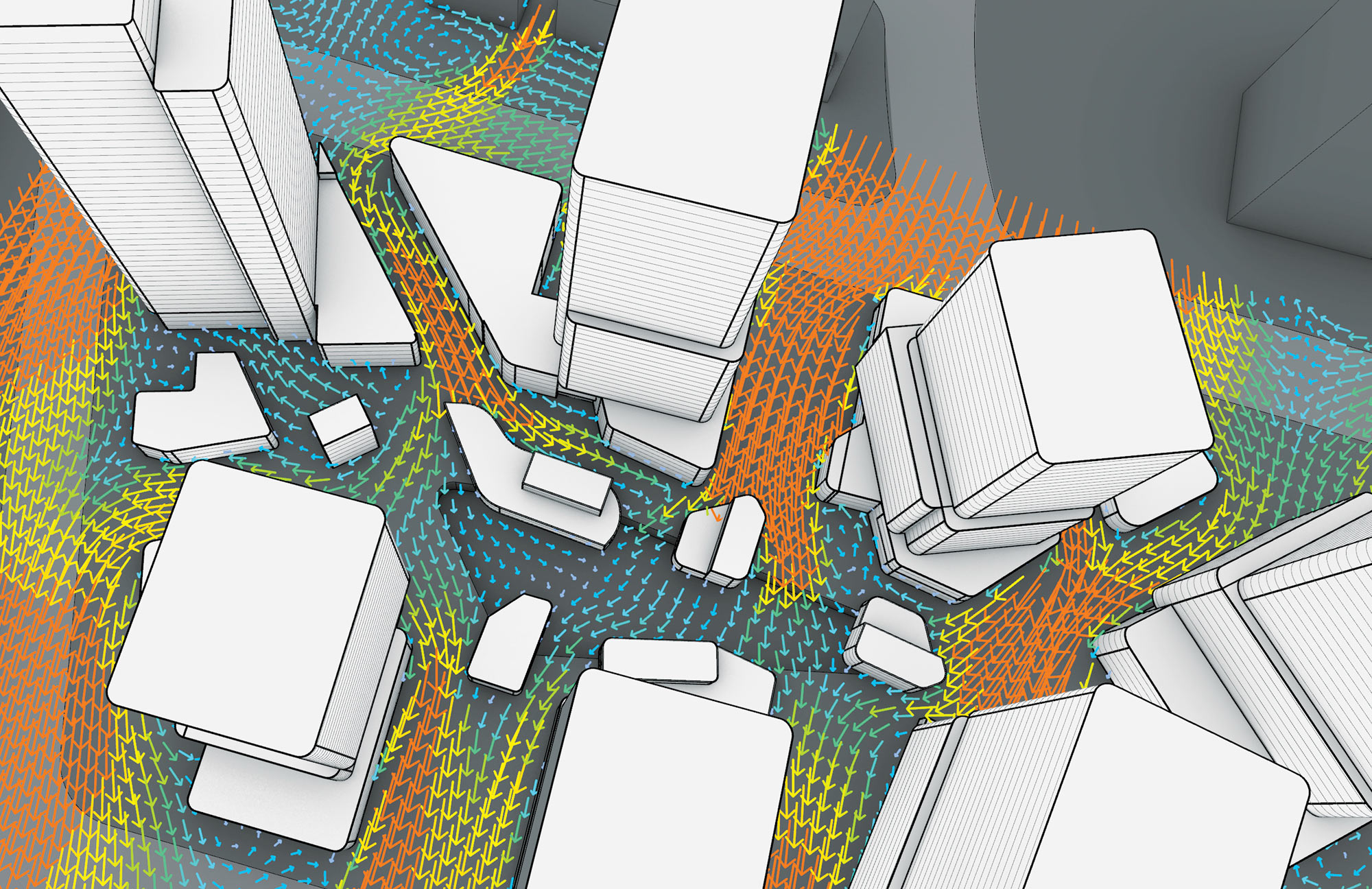 ONGOING INVESTMENTS IN DESIGN RESILIENCE RESEARCH PROVIDE DEEP INSIGHTS.
The Gensler Research Institute has long prioritized investments in design research focused on improving the sustainability and resilience of the built environment. As we look to 2021, we are doubling down on that commitment with the creation of the Institute's new Center for Resilience Research. In 2021 alone, the Institute has myriad ongoing projects focused on topics ranging from materials reuse, new ways to quantify and track embodied carbon, and redefining urban wellness to address resilience and well-being in tandem as we look to a post-COVID future of cities. The Institute's new Center for Research on Equity and the Built Environment has also become a close partner on many design resilience research efforts, funding, and overseeing research specifically addressing issues of climate injustice and inequity.
The Institute also continues to invest in yearly analyses of Gensler's designed portfolio, ensuring transparent tracking of our progress toward 2030 goals of a zero carbon impact portfolio.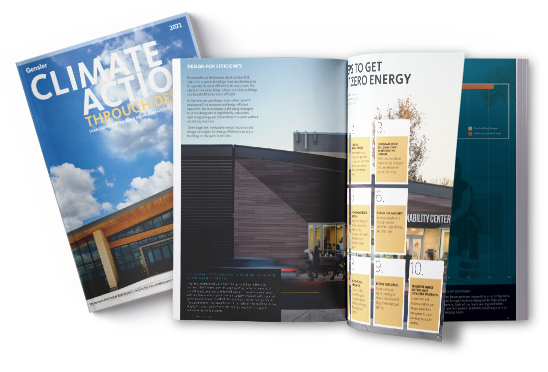 Download Climate Action Through Design