THE ADAPTIVE REUSE REVOLUTION
Reuse strategies at every scale are cost-effective with reduced carbon impact.
Given that nearly two-thirds of the buildings that exist today will still exist in 2050, the path to design resilience must include an adaptive reuse strategy. Embodied carbon (the carbon released into the atmosphere through the harvesting, production, and transportation of materials) constitutes a growing share of a building's life cycle impact. According to Architecture 2030, 49% of the total carbon emissions of global new construction between now and 2050 will come from material production and acquisition.
We must improve climate impact by extending the life of existing structures with reuse strategies.
EXTENDING THE LIFE OF WHAT'S ALREADY BUILT SAVES WASTE — AND MONEY.
By renovating existing buildings and repurposing spaces and materials, developers can decrease the amount of carbon associated with new materials, and they can reduce the amount of debris and waste going into landfills. According to the U.S. Environmental Protection Agency, deconstruction rather than demolition of a building can save 90% of a building's materials.
More than 90% of total construction debris is produced by demolition of existing buildings.
—U.S. Environmental Protection Agency
Adaptive reuse strategies are also more cost-effective. Not only is adaptive reuse much cheaper than demolition and new construction, property owners can enjoy municipal incentives for converting their properties, some of which may have historic value. Additionally, reuse might speed local approval processes and minimize impacts on neighbors.
This practice helps us take a building that's past its prime and renovate it for new purposes in line with contemporary technological and social needs. Adaptive reuse strategies can help create a future that's climate-friendly.
"Far and away the best way to reduce carbon is to re-use existing buildings. By recycling structure, we can save up to 40% of emissions. These targets are achievable now."
—Juliette Morgan, ESG Consultancy Director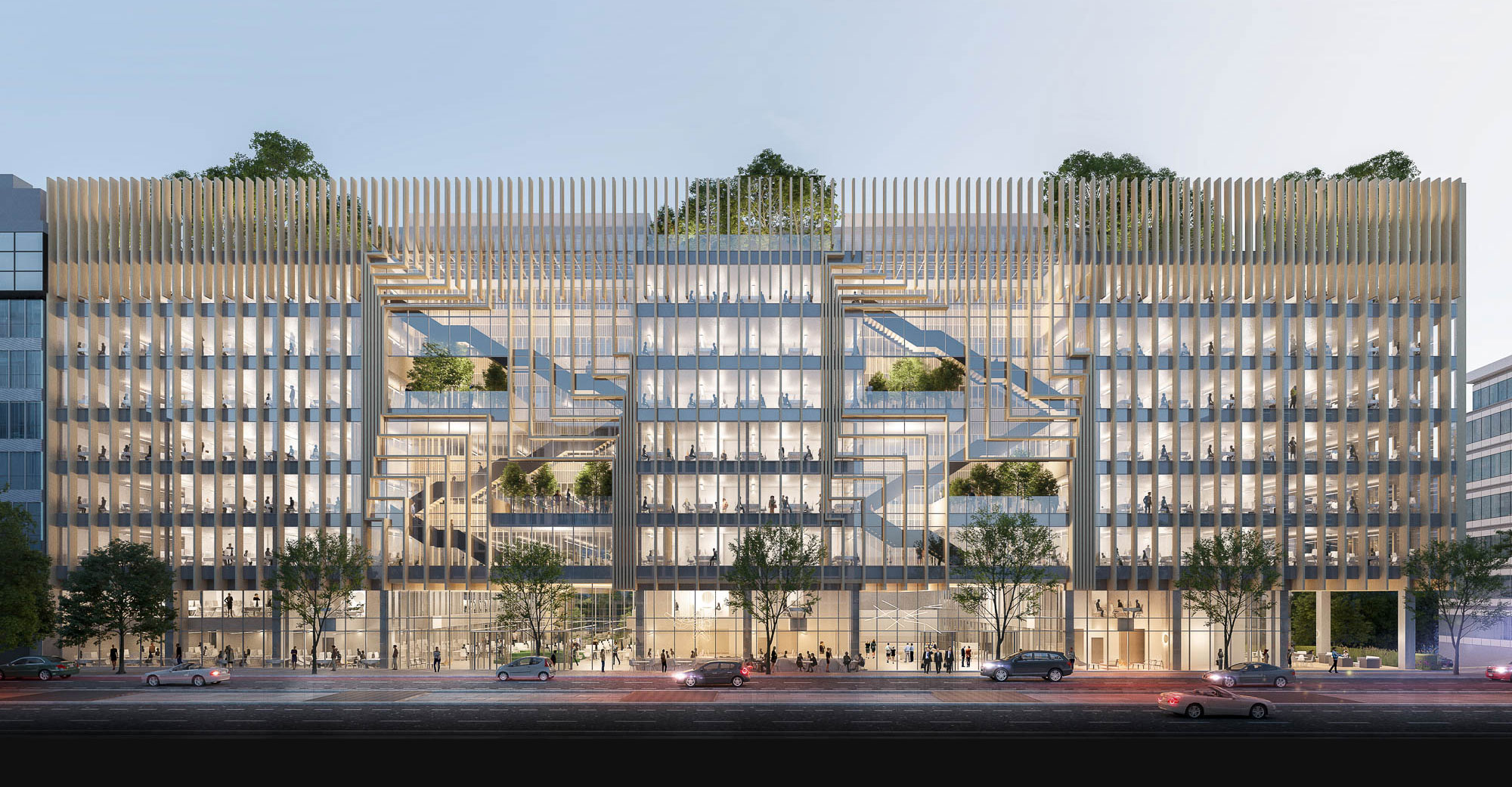 ADAPTIVE REUSE STRATEGIES CAN BE APPLIED AT MULTIPLE SCALES.
When it comes to reuse, scale matters. Just as the reuse of buildings can have a net positive effect on the environment, so too can reusing furniture and interior materials. When you extend reuse strategies to the neighborhood and city scale, the impact is amplified even more.
Here are some adaptive reuse strategies at various scales to help reach net zero embodied carbon goals:
PRODUCTS
REUSE, REPURPOSE, RECYCLE.
Engage with vendors and processes that re-purpose material assemblies, furniture, and office equipment.
BALANCE REUSE OF APPLIANCES WITH CURRENT DEMANDS AND ENERGY EFFICIENCY.
Appliances and electronics may not be as readily reusable or repairable as other products.
USE LOCALLY SOURCED PRODUCTS.
Sourcing locally can reduce transportation-related emissions, support local economies, and encourage reuse.
INTERIORS
DESIGN FOR DISASSEMBLY.
Create reduction strategies using tools like Whole Building Life Cycle Assessments (WBLCA)
SELECT LOW-CARBON MATERIALS.
Glass and steel are higher impact than brick, stone, and cross-laminated timber (CLT).
CHOOSE MATERIALS THAT ARE EASY TO REUSE — AND REUSE THEM.
Carpet and demountable partitions and doors are more suited for reuse than drywall, linoleum flooring, and ceiling tile.
BUILDINGS
REPOSITION AND RETROFIT.
To maximize potential, anticipate future uses and design for flexibility and multi-use.
ASSESS THE BUILDING'S CORE AND SHELL.
Building cores, including the slabs, façade, and roof, are often completely repurposable.
CONSIDER THE ENVELOPE.
Evolving local climate demands play a big role in the consideration of enclosure upgrades.
CITIES
EXAMINE NEW USES THAT MEET COMMUNITY NEEDS.
Adaptive reuse strategies can revitalize communities and create more sustainable cities.
LOOK FOR OPPORTUNITIES FOR PARTNERSHIP.
Partner with municipalities for neighborhood planning and infrastructure and net zero plans.
CONNECT WITH YOUR COMMUNITY.
There may be historical, social, and cultural reasons to reuse buildings.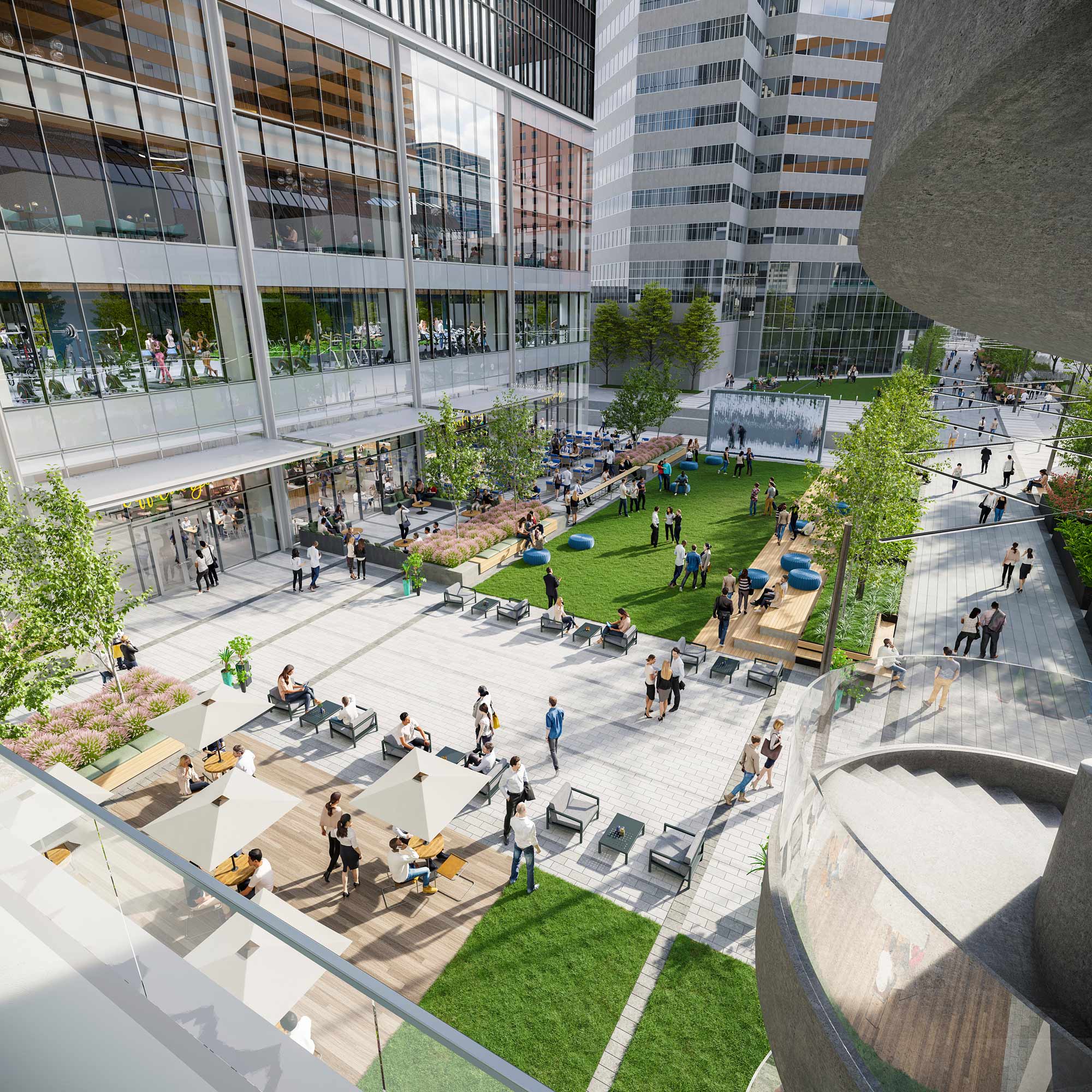 "Every square foot built in the U.S. generates 2 pounds of on‑site waste."
—U.S. Environmental Protection Agency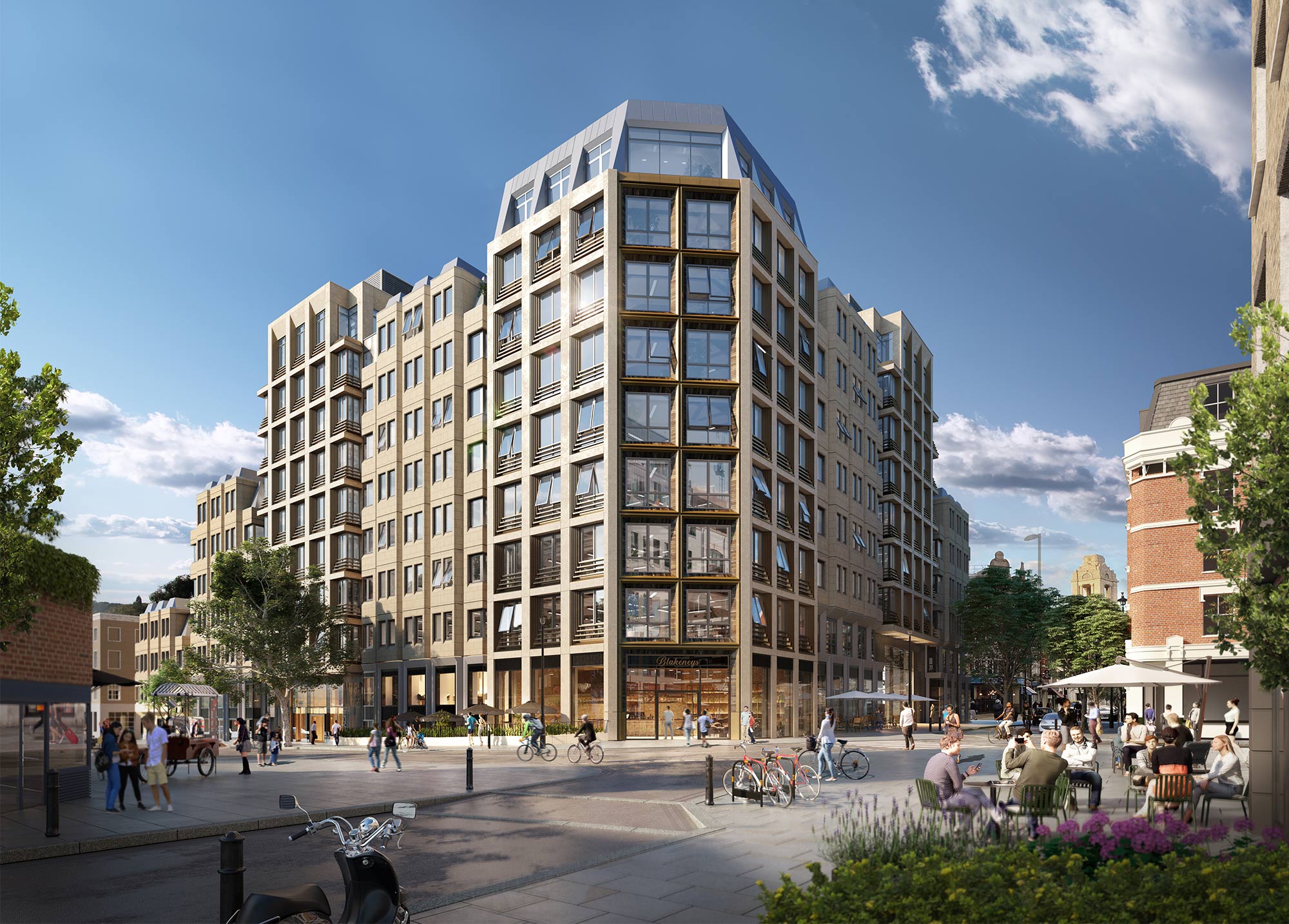 By repositioning this landmark Brutalist building in London's Covent Garden, we were able to preserve more than 80% of the original structure and minimize the amount of energy and emissions used in the project. The repositioned building provides tenants with access to fresh air and greenery through operable windows and landscaped outdoor terraces. It achieved BREEAM Excellent and WELL Platinum recognition — top assessments of its sustainable performance.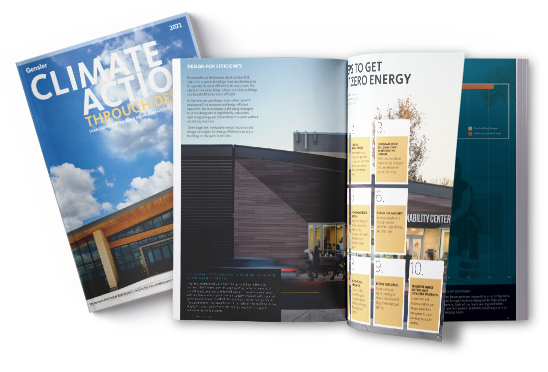 Download Climate Action Through Design