Product Design in Times of Crisis
September 09, 2020 | By Scott Star
Necessity really is the mother of invention, and full-blown crisis is especially effective for driving innovation. In March, this very thought led me to begin researching the commercial ramifications of the last great pandemic. Specifically, I wanted to know what products may have been spawned by the influenza pandemic of 1918-1920.
My initial research proved disappointing. I found hand soaps and interesting face masks, but there wasn't one Bauhaus-inspired sneeze guard, or anything of that ilk.
When I broadened my search, the novelty quotient leapt off the charts. I Googled my way into this wonderful list that proved my suspicion — that invention is born out of crisis — in a most comprehensive and entertaining way.
I learned, for example, that M&M'S were inspired by a candy distributed to soldiers during the Spanish Civil War in the 1930s. They needed a chocolate that wouldn't melt in the heat.
Duct tape came from a worker in an ordnance factory during WWII. She wanted to make it easier for soldiers to open boxes of ammunition in the field, so she created a tape that provided a dependable seal that could also be torn open easily.
Gensler is currently working with manufacturers on the design of over 20 products influenced by the current pandemic. Crisis, as it turns out, not only sparks innovation, but it also causes teams to coalesce around a common goal. As a result, the ideas have been coming in fast and furious from around the firm, often driven by the expressed needs of our architecture and interiors clients. The trick is to innovate in a way that not only responds to the immediate situation but that also provides enduring value — not unlike M&M'S and duct tape.
Product design in times of crisis must be especially farseeing in its conception, because while the investment in development (for the manufacturer) and acquisition (for the end user) is concrete and significant, the future is less than certain. The shifting imperatives of a fast-changing landscape — whether driven by medical science or government policy or social norms — can make today's necessity tomorrow's close-out. As such, the product should make sense beyond the crisis and be purposeful regardless of circumstance.
One thing most people can agree on is that a "health hangover" will be with us for years to come. Post-vaccine, people's focus on hygiene will continue to be elevated, so it's no surprise that many of Gensler's endeavors are focused on products that will foster a cleaner built environment.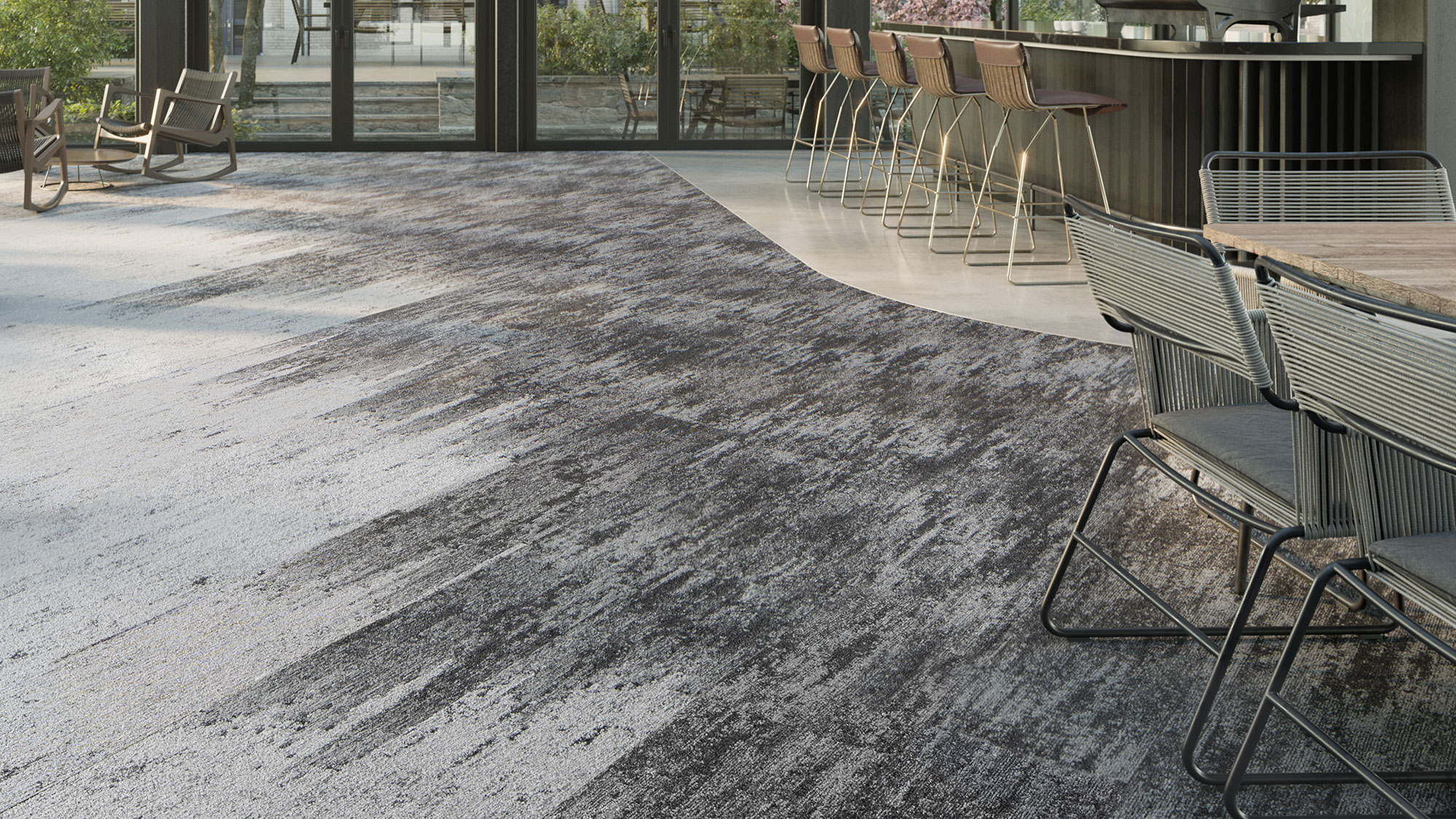 So how do you create Plexiglas screens that will remain relevant for years — ones that stave off their own wasteful disposal after they're no longer needed as PPE? You design them with optional "socks" for quick convertibility into forever-useful acoustic panels. COVID-19 may be in everyone's cross hairs, but it's safe to say that noise is here to stay.
And how do you make peoples' interactions with germy cabinet hardware a bit more comfortable? You plate your ADA compliant millwork pulls with uncoated copper that's less hospitable to a wide range of pathogens but easy on the eyes until the end of time.
Grab bars and other stainless steel washroom accessories can be finished with durable antimicrobial coatings that promote greater hygiene in some of the least hygienic spaces imaginable. They take on bacteria such as E. coli and staph that are likely to be with us well after the coronavirus has been tamed. Likewise, hands-free latches on toilet partitions can serve a dual purpose by helping to minimize touchpoints while maximizing accessibility.
Even long-lasting carpet plank systems can be used to "design for distance" while looking attractive and unintentional at the same time. Whether you want to keep people six feet apart, in their own lane, coming and going, or on the other side of the room, the right flooring can help you do it.
And what about the new watercooler of our day and age — the freestanding hand sanitizer dispenser? Designers create exquisite lobbies and reception areas and corporate kitchens, and it mysteriously appears: the same number you find at the Department of Motor Vehicles that looks remarkably out of place and ruins everything. With a little ingenuity, minimally elegant dispenser covers make things much more appealing, elevating the appearance of most any public-facing space.
Gensler's product designs are addressing the current situation but also seeing beyond the pandemic to help shape the best possible built environments of the future: Ones that will utilize space optimally based on evolving needs and preferences. Ones that are more hygienic. And ones that are always beautiful and welcoming.
Click here for more information on Plexiglas Screens
Click here for more information on Copper Millwork Pulls
Click here for more information on Antimicrobial Bathroom Accessories
Click here for more information on Hands-Free Toilet Partition Latches
Click here for more information on "Design for Distance" Carpet Solutions
Click here for more information on Hand Sanitizer Dispenser Covers
For media inquiries, email .