Thinking Outside the City: Why Transforming Stranded Assets Can Unlock Value in the Suburbs
December 16, 2022 | By Joseph Brancato
The ability to work remotely has made over 1/3 of urban residents think about moving out of their city. Here in New York City, the population decreased by nearly 4% during the pandemic's first year as residents migrated to less dense areas in nearby counties and neighboring states. Especially as we continue to see more millennials and young families leaving cities for the suburbs, transforming stranded assets such as office parks and retail malls into mixed use districts is a major opportunity to get creative and add tremendous value to these suburban communities.
The most sustainable building is the one you don't tear down, so the best way to utilize these underutilized assets is to transform them into dynamic mixed-use districts as urbanites move to the suburbs. Stranded assets provide the opportunity to create value from underutilized properties that could otherwise hamper the vitality of surrounding communities.
The quicker the public and private sectors agree on strategies around a shared vision, the sooner we can transform stranded assets into healthy, self-sustaining districts. This investment will attract development to less developed neighborhoods in ways that will improve the quality of life by incorporating social infrastructure, such as parks and gardens, safe cycling networks, and pedestrian walkways. Large parking lots can be reduced and reallocated for vertical development.
This vision of suburban transformation will improve the quality of life for all. While many downtown central business districts (CBDs) are adding residential to reenergize the area, the suburbs are adding food & beverage, retail, and office to diversify the offerings and complete a mix of uses. It's all about creating synergy.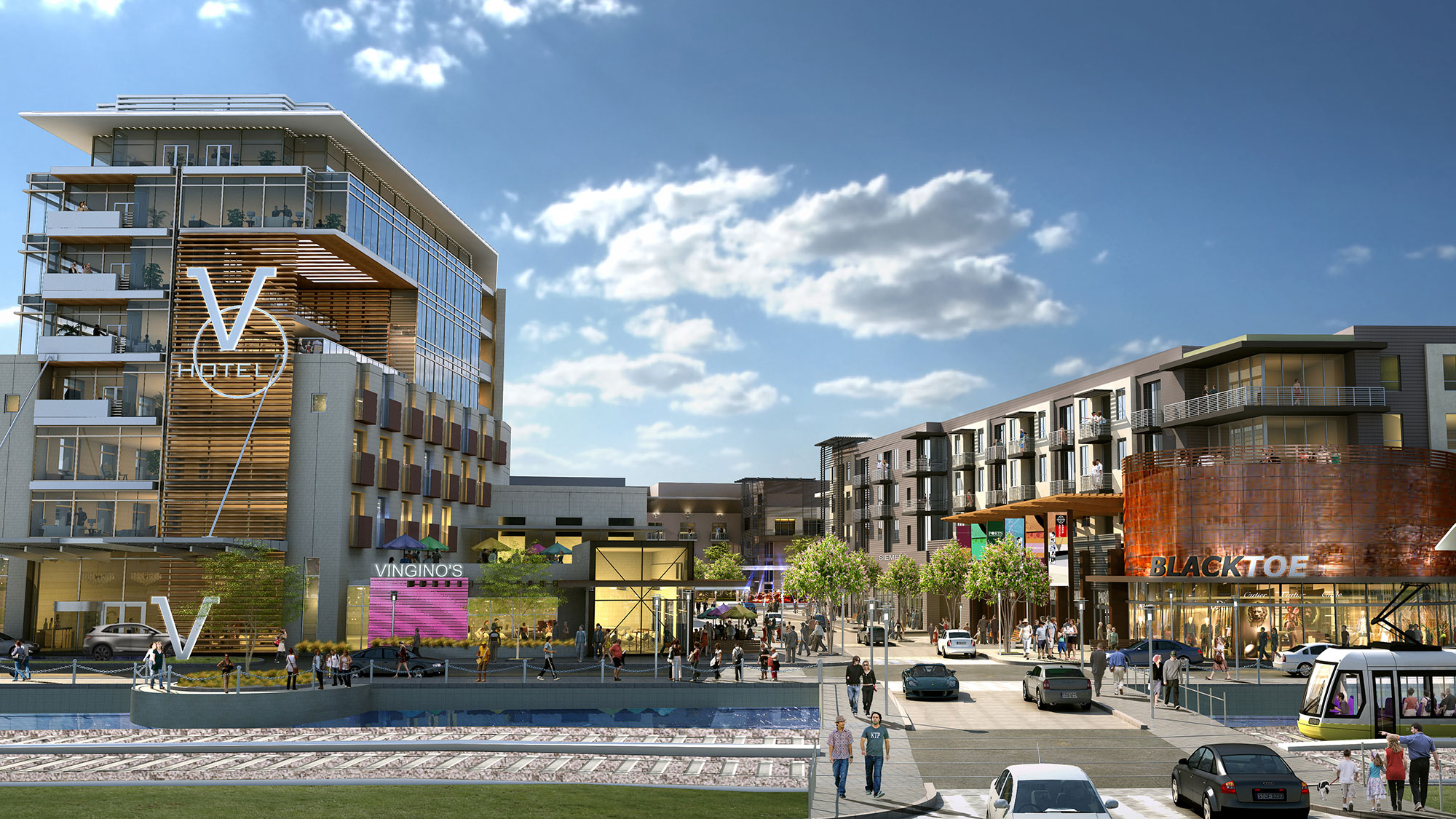 Many of the suburban developments in question have great access, significant infrastructure, and utilities that can be leveraged, but the biggest challenge is changes in zoning to include more density and a variety of uses, and ultimately obtaining entitlements. There is real opportunity here to work with the communities to achieve the right synergy and mix of uses that meet local demand and community needs, which could include components of active living, retail, or healthcare. However, it can also be challenging to provide everything the municipality wants while also managing the financial risk for the developer.
When people are working from home 1-2 days a week, they may need professional tools they do not have at home. People still need services like IT specialists (think a tech or genius bar), A/V equipment for presentations, or other tech support outside the office. Corporations may move to a "hub and club" model (smaller, secondary meeting locations outside a main urban office) that offers concierge service more like an airport lounge. These third outposts offer conveniences that allow employees to be as productive as possible when they are not in the office.
The pandemic accelerated many changes in our cities and suburbs. With the proliferation of ride-sharing and autonomous vehicles on the horizon, these higher-density suburban developments could bring a better quality of life for all while reducing our carbon footprint. The time is now for strategic development in our suburbs.
For media inquiries, email .