Building a More Inclusive University Environment
Gensler San Francisco recently hosted leaders from three private universities in the city to discuss the challenges they face when designing for inclusion, and the strategies they're using to provide spaces for diverse student populations. Panelists Mike Wang from The Minerva Project, Tabitha Hurdle from University of San Francisco, and Jeannine Szamreta from California College of the Arts represented a diverse collection of universities, each organized around a unique campus setting.
Unlike large universities in the Bay Area, smaller universities like these are having a harder time providing physical space for their diverse student populations. These campuses are often landlocked and lacking the enormous budgets of some of their larger counterparts. This raises the question: how can smaller universities support inclusion at a small scale while yielding a large impact?
Although we expected our panelists to discuss issues like large capital projects or student groups marching to be heard, what we learned is that universities are facing hundreds of small battles when it comes to inclusion — and that there are cost effective or sensitive strategies to deal with these challenges at every level.
Inclusion at a university starts long before a student steps into their first class. It begins with high schoolers as they kick off their college research. USF recently engaged Gensler to refresh their Welcome Center program in order to provide space for specific uses while accommodating the various populations visiting their campus. First impressions play a huge role in the university admissions process, and Tabitha and her team work to ensure they're listening to students before they even reach campus. Providing an accessible, age and culturally sensitive welcome center that reflects the diversity of students applying is important. Tabitha says, "inclusion at USF is an evolving process and we're never going to get it 100% right, and we have to be okay with that."
Takeaway: Provide a welcoming atmosphere for potential students that allows them to imagine themselves at your particular university. This doesn't have to be an expansive high-tech welcome center. Small gestures, like seating for younger siblings and grandparents or private rooms with comfortable furniture for financial aid discussions, are often enough.
Providing dedicated space that student organizations can own was another common strategy. CCA shared the idea of a student center with spaces designed and built by student organizations grouped around a central area that would allow students to mingle and interact with their peer groups. CCA is also looking to design a new dining hall that would showcase the different cuisines represented in their diverse student population. We often underestimate the power of breaking bread in students' lives — it's an opportunity for them to feel at home and to share their culture with their peers.
Takeaway: When possible, provide a blank canvas to student groups so they can express themselves how they see fit. Designers shouldn't assume to know what every student circle wants and how they want to express their culture, identity, or cause. Next steps may include design workshops in which professional designers engage with students to reach a more favorable outcome.
The Minerva Project has the unique challenge and opportunity to "build" a university without having to actually construct any buildings. Students spend their freshman year in San Francisco before embarking on a world tour for the next six semesters of their college career.
Mike and his team view cities as containers and learning labs for their students. Every nearby plaza or coffee shop is seen as pop-up space for classes or studying, every community partner is a chance to see life from a different perspective, and each professional organization is the chance to experience a new life path.
Even with such open boundaries, barriers still exist. Minerva has decided to ditch the term "international student," for example, as each of their students will be international at some point in their career. While Minerva's decision was a response to anonymous feedback from their diverse student population, CCA has noticed that their domestic students are the ones speaking up, demanding spaces that foster inclusion.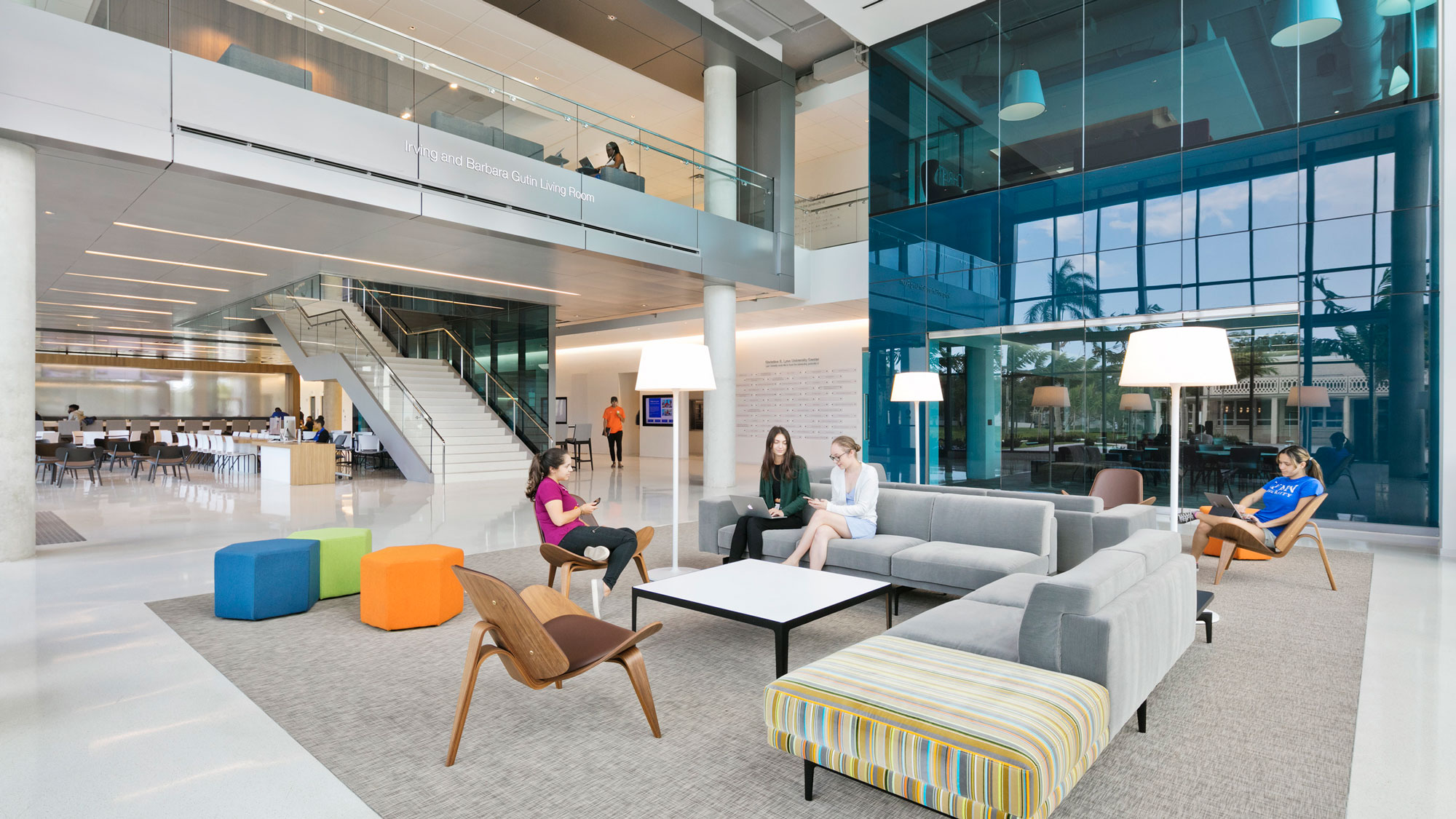 Takeaway: The location of a university has a direct impact on who is automatically on the "outside looking in." This can be between student populations or even "gown vs. town". Students should be encouraged to treat the city as another opportunity for learning — an environment where they're not simply making an impact, but observing their surroundings and creating a culture of feedback by learning from locals and visitors.
Living in one of the most expensive cities in the world while paying for a private education is no easy task for students and their families. We are in the unfortunate circumstance in San Francisco where student homelessness and food insecurity are a reality. Our panelists all acknowledged the prevalence of these issues, but also said their students are far from comfortable asking for help. For many students, university is the first time they've lived on their own and even if they aren't considered low income, they face budgeting challenges and can run through money at alarming rates.
Minerva's approach teaches students to "fish," metaphorically speaking, and budget their money to help prevent food insecurity before it starts. California College of the Arts counsels students on the trade-off of applying for more loans versus living in their cars or starving themselves. In extreme cases, they may have to help students relocate to other, more affordable cities or universities. University of San Francisco notes that the issue is one that students often have difficulty talking about. On a recent visit to their campus, we noticed signs directing students to a "food pantry" in a far corner of their library — a spot where it isn't necessarily obvious that a student might be picking up some free food.
Takeaway: How can we design a sensitive pantry for students battling food insecurity? Is there an option where it isn't hidden, but provides enough privacy and awareness that helps students feel comfortable taking what they need?
Diversity, equity, and inclusion are systemic issues — especially in the world of higher education. But our panelists provided a strong reminder that solutions to such wide-reaching problems often begin at a more personal level. And our main takeaway fits that mold: be sensitive to students' needs all the while teaching them to be sensitive to their peers.