Designing for Social Impact in Our Communities
December 14, 2022 | By Gensler's Community Impact Team
At Gensler we are committed to creating a better world through the power of design. While our approach has evolved over the years, our commitment has remained steadfast. Nowhere is that more evident than in our strategic model for Community Impact, which directs our volunteer, pro bono, and philanthropic efforts to solve the biggest issues facing cities today. And this year, the work we do in our communities has taken on greater urgency amid a global housing shortage, a looming economic recession, and an ongoing global health crisis.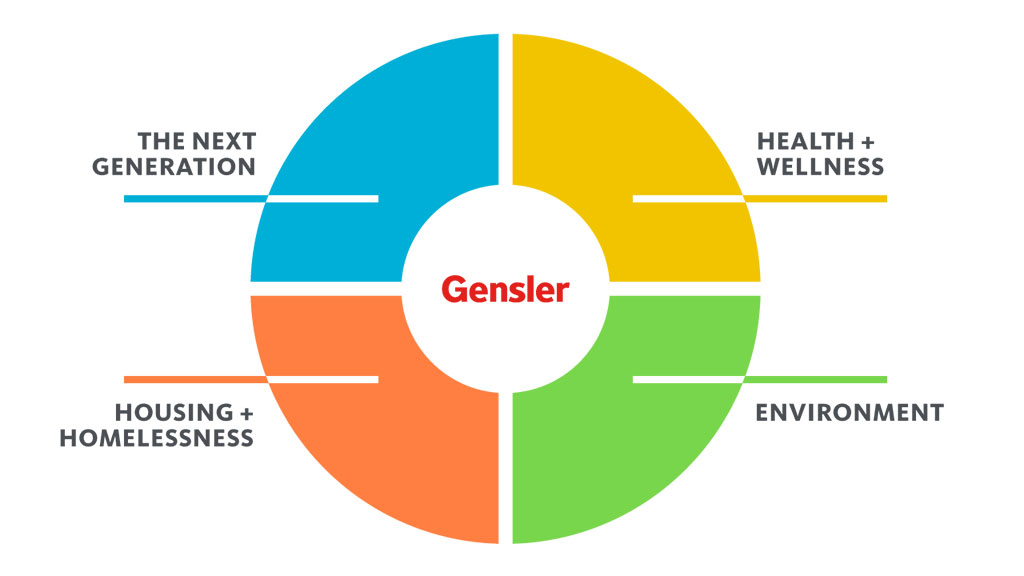 Since its inception in 2016, the Gensler Community Impact Award (GCIA) has celebrated the remarkable achievements of teams across the firm in pro bono, low bono, mentoring, and research projects that align with the Gensler Model of Community Impact. This year, we convened an external jury, including Charity Chandler-Cole, CEO at CASA of Los Angeles; Gina LaMotte, President and Founder at EcoRise; Chris Ko, VP of Impact & Strategy at United Way of Greater Los Angeles; Elizabeth Fennell, Director of Architecture and Workplace Design at Humana; and Damon McLeese, Executive Director at Access Gallery. The jury reviewed 42 entries that represented the broad range of community needs across our global footprint.
The winning projects offer innovative solutions to some of these pressing issues — from a multifunctional shade structure and outdoor elementary school classroom to provide relief from extreme heat in Austin to a sustainable, scalable, and mobile Shower in a Box solution that restores dignity to those experiencing homelessness in San Francisco.
2022 Community Impact Award Winners
SLIDESHOW — 5 IMAGES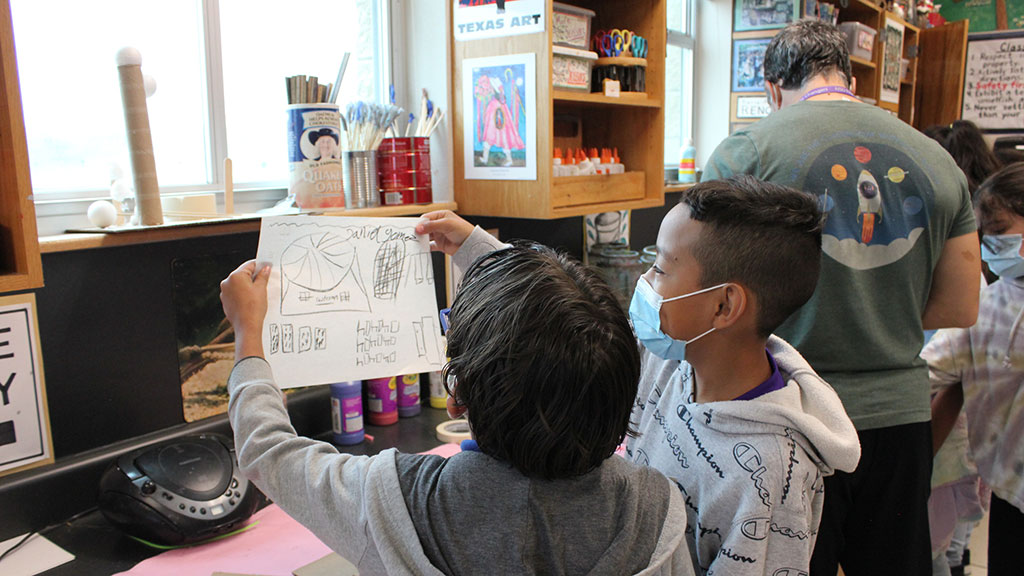 Congratulations to the winners of the 2022 Gensler Community Impact Awards:
Category: Health & Wellness
Treasured Vessels Foundation, Gensler Dallas
Category: Housing & Homelessness
Shower in a Box, Gensler San Francisco, Seattle, and Houston
Category: The Next Generation
Chapter 510 – Swan's Market, Gensler Oakland
Category: The Environment
Overton Elementary Outdoor Classroom, Gensler Austin
Category: The 20%
Dress for Success, Gensler New York
Learn more about our approach to community impact and these exceptional award winners below:
To expand on our history of community impact, last year we introduced the Gensler Give Back Award (GGBA), our opportunity to celebrate the teams of volunteers whose responsiveness to the needs of their communities truly illustrates what Gensler culture looks like in action. Award winners in this category are selected by a jury made up of our Regional Community Impact Advisors.
We are proud to announce the winners of the 2022 Gensler Give Back Awards:
Health Engagement Screening (Singapore)
Greetings for Seniors (Munich)
Kelly Miller Middle School (Washington, D.C.)
DignityMoves (San Francisco)
Bowery Mission (New York)
Lockhart Elementary Mural (Houston)
Greater Chicago Food Depository (Chicago)
Homeboy Industries (Los Angeles)
In recent years, COVID-19 has exacerbated existing inequalities and created new ones for the most vulnerable among us. These changes to our society offer us an opportunity to reflect and to recognize the ways in which the spirit of community impact must extend across the firm and throughout every project we take on. With that in mind, we announced a new award category this year: The Gensler Community by Design Award (GCDA). The GCDA recognizes projects that may not necessarily have been realized through pro-bono or low-bono efforts, but nevertheless demonstrate the impact that design excellence makes in a community.
The inaugural winner of the Gensler Community by Design Award is the Jackie Robinson Museum (New York), which explores and celebrates Robinson's athletic achievements, civil rights leadership, and deep commitment to social justice in a dynamic setting that encourages others to act by creating an impactful experience for visitors, as well as the surrounding community.
For media inquiries, email .