Leveraging Corporate Partnerships to Color Our Communities
February 28, 2022
Editor's note: this podcast episode originally appeared on the Gensler Design Exchange podcast.
In this episode of the Gensler Design Exchange podcast, a panel of passionate guests discuss a partnership that was formed to empower underserved youth to add color to our world and elevate their voices through the power of design.
With a shared belief that our physical surroundings can vastly improve our lives, the Boys & Girls Clubs Metro Atlanta (BGCMA), Project Color Corps (PCC), and Gensler's Atlanta office entered a partnership that is changing the trajectory of Atlanta's youth. Through this conversation with Gail Malone, technical director, Gensler; David Jernigan, president & CEO, Boys & Girls Clubs of Metro Atlanta; and Joan Price, director of Corporate Philanthropy, Project Color Corps, we explore the power of corporate partnerships and youth development programming in strengthening support for our communities.
Read more trends impacting the foundations, associations & organizations practice here.

With 25 Clubs located in 11 counties across metropolitan Atlanta, BGCMA serves nearly 3,000 members (ages 6–18) each day, offering youth development programs during critical non-school hours that promote academic success, healthy lifestyles, character, and leadership. In 2017, Gensler partnered with BGCMA on a new program called Club Ideate, a seven-week engagement with 7th and 8th graders centered around solving design challenges and thinking empathetically.
"Exposure is everything for the youth in our programs. Many of our kids have never had any sort of introduction to the architecture and design fields; Club Ideate allows them to learn directly from experts in the field and teaches them how to solve problems and shape communities."
—David Jernigan, president & CEO, Boys & Girls Clubs of Metro Atlanta
In addition to programmatic support and expansion, Gensler is providing design expertise to help renovate BGCMA's Chamblee Club outside of Atlanta. What started as a storage room renovation has grown into a building-wide redesign, with plans to allow for more flexible space, including revamped employee workspace.
This is where PCC comes in — as an organization founded from the ideas that color can transform lives and that access to beauty is a basic human right, they engage students and local artists in turning dilapidated façades into colorful celebrations of community. Teaming up with BGCMA and Gensler in 2021, PCC added personal branding, community artwork, and a sense of pride to Club Ideate's programming. Through this partnership, BGCMA students use color to understand themselves and translate their unique perspectives into artwork that supports their communities.
"Every child deserves a great future, regardless of their circumstances. They each have their own energy and spirit, which can transcend any situation and be used to help identify who they are."
—Joan Price, director of Corporate Philanthropy, Project Color Corps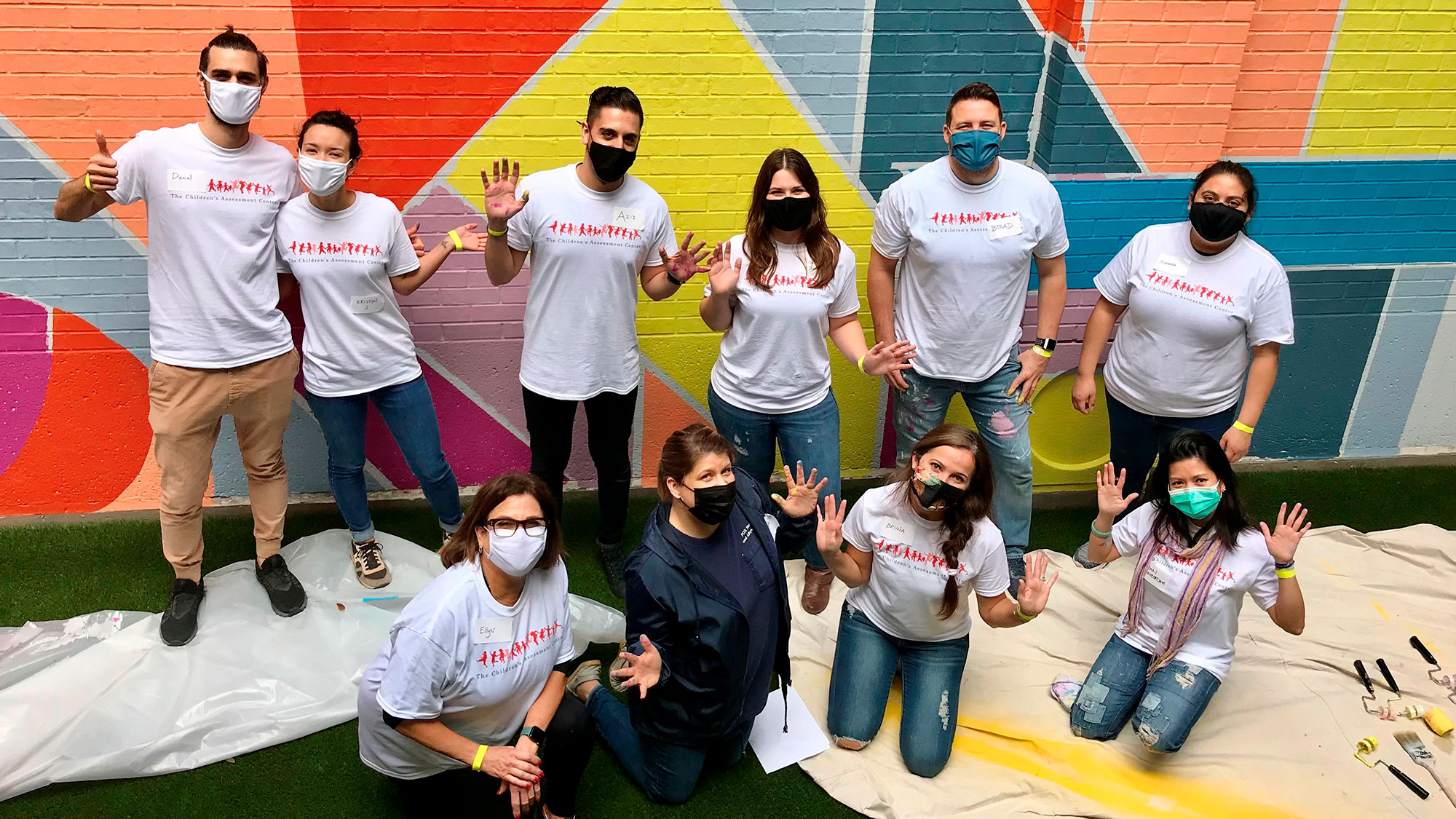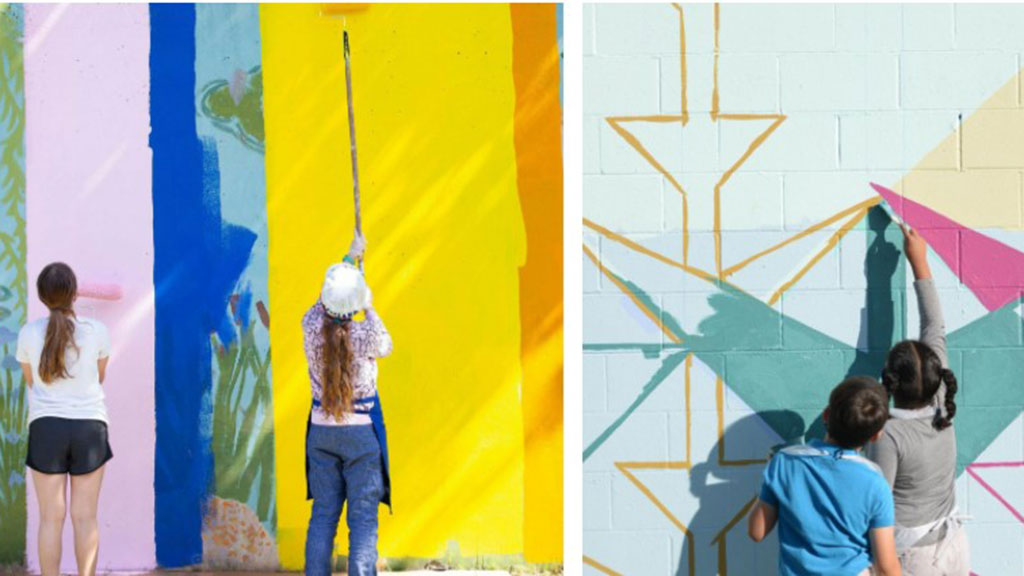 This spring, the students will work with a local Atlanta muralist to create a new mural that transforms a blank wall into a physical representation of the community's youth, instilling a sense of pride and ownership.
"I'm looking forward to the day where a Club Ideate graduate becomes a new Gensler employee, and that they were inspired and prepared to become a designer because of this program."
—Gail Malone, technical director, Gensler
Now more than ever, corporate partnerships are paramount in supporting our communities. We are in the midst of a seismic shift in employee values, where more and more people want to work at companies that care about giving back. We all have the opportunity to partner with like-minded organizations to create a better future. Together, our combined efforts can have an impact greater than our collective sums.
For media inquiries, email .