Mass Timber: The Sustainable Solution for the Design Industry
April 07, 2023
Editor's note: this podcast episode originally appeared on the Gensler Design Exchange podcast.
Wood has been used to build structures for millennia. But after disasters like the Great Chicago Fire of 1871, wood was seen as an unsafe building material when compared to concrete or steel.
Advances in the technology of large-scale wood construction material (mass timber), coupled with the global need to significantly reduce greenhouse gas emissions, has made mass timber the next frontier in construction.
In this episode of the Gensler Design Exchange, host Brandon Larcom sits with Gensler's Erik Barth and Taylor Coleman; Climate-Forest Specialist Jennifer Shakun; and Jean-Marc Dubois, director of Business Development, Nordic Structures, to uncover what mass timber is, where it comes from, and why we should be using a lot more of it.

What is mass timber?
There are many types, but Cross Laminated Timber (CLT), has become the most popular type of mass timber. CLT consists of planks of dried wood glued together perpendicularly to create structural rigidity in both directions. These stacks form large slabs that can be used to make floors, walls, ceilings, and entire buildings.
"Pound for pound, wood has more compressive strength than concrete and more tensile value than steel. You can actually integrate mass timber into a huge array of different projects that you wouldn't necessarily consider viable for them initially."
—Jean-Marc Dubois, director of Business Development, Nordic Structures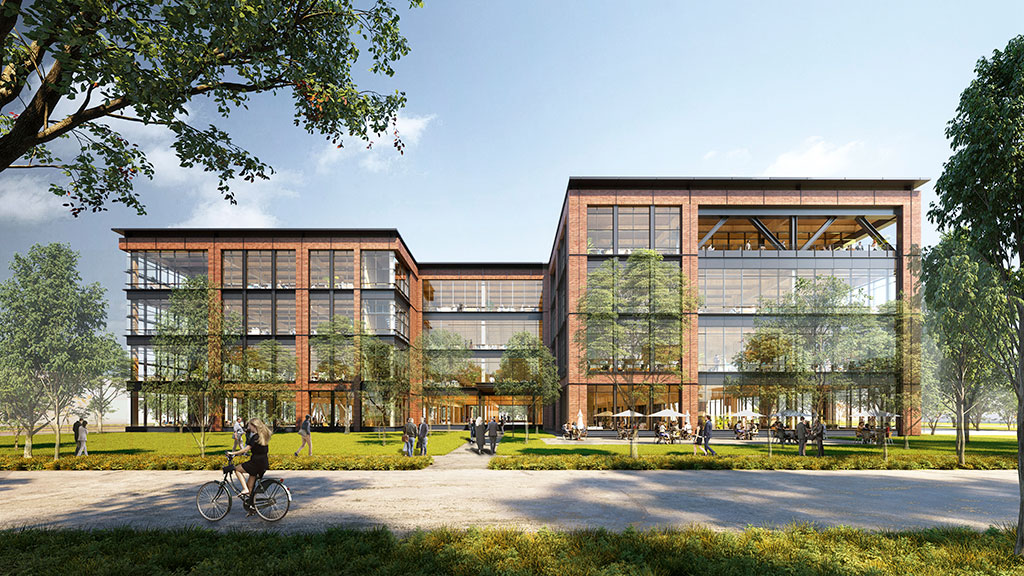 Where does mass timber come from?
Mass timber comes from forests, so it is a bio-based material. CLT was first developed in Austria, but the Pacific Northwest pioneered its use on a large scale in the United States. Much of the timber used today comes from forests in North America and Europe, which have high standards of forestry practice, and do not use deforestation tactics.
How does mass timber compare to steel and concrete?
There are many benefits of mass timber, including its resistance to fire, strong performance in earthquakes, and, crucially, its inherent sustainability. It's much more sustainable to source and manufacture than steel and concrete, and it retains the carbon it has been absorbing its entire life for as long as it is used.
"There's also the carbon storage capacity of the wood. Trees photosynthesize — they take in carbon from the atmosphere. They're the best natural carbon-scrubbing machines. And when you cut a tree down and you mill it into lumber, that carbon is retained in the wood."
—Jennifer Shakun, Climate-Forest specialist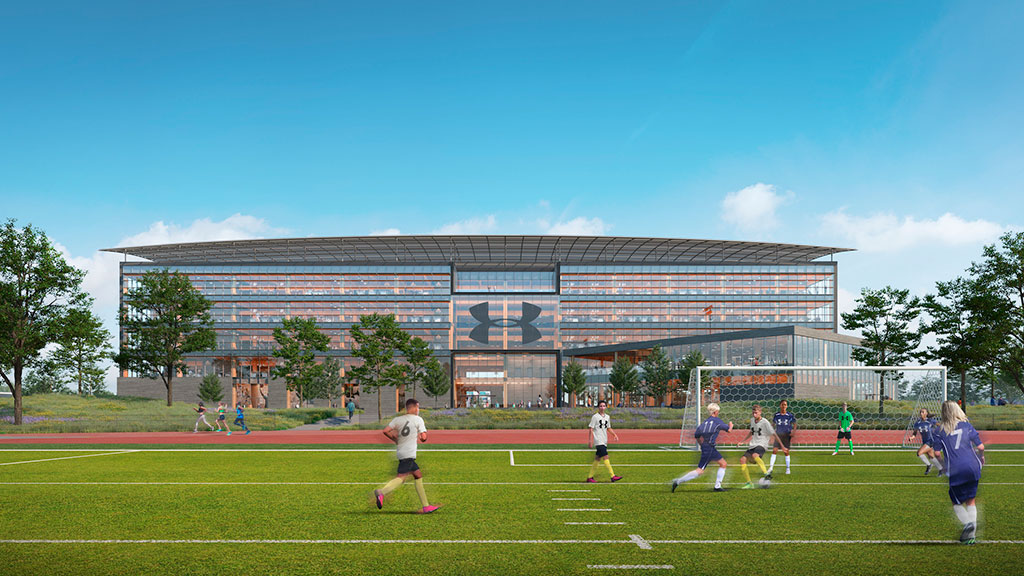 Why choose mass timber?
We know that the materials we choose to design with have an enormous impact on our environment. As builders of tomorrow, we're looking to the future to ensure our choices help the planet, not hurt it. Because mass timber is so sustainable, Gensler is actively trying to increase our project portfolio to include buildings that rely on mass timber.
"As designers, we have a responsibility to think about not only the quality of our design and how it impacts the people who are using it, but also thinking upstream and downstream about the materials that we're using to build it out of. I think that's increasingly coming into focus in the design world now, given the severity and the limited time we have to make an impact on climate change."
—Erik Barth, architect, Gensler
An increasing number of projects around the world have begun using mass timber. For example, at Gensler, some recent projects that utilize mass timber include the Walmart Home Office campus in Bentonville, Arkansas; First United Bank in Fredericksburg, Texas; and Under Armour's Global Headquarters in Baltimore.
"There are also some large campuses on the West Coast that are doing some of the same initiatives. Mass timber really slowly started to build 50 years ago, and then in the last 10 or 15 years, we've seen a huge explosion of interest and people pushing the envelope with it."
—Taylor Coleman, architect, Gensler
Tune in to hear the full conversation.
Subscribe to Gensler Design Exchange on Apple Podcasts, Apple Podcasts, Spotify, Stitcher, and Libsyn — or anywhere you listen to podcasts.
For media inquiries, email .