How Will Biometric Screening Change the Airport Environment?
By Tim Hudson
Fueled by science fiction, biometric screening has long been associated with a futuristic society. Today, governmental agencies, airlines, and airport operators are all exploring the technology as a means to both increase security and improve passenger processing. As biometric screening goes live, airports will enter the grid. A digital frontier.
What can we expect from the government?
As a part of the Transportation Security Administration Modernization Act, the TSA has a mandate to evaluate and explore the efficacy, privacy issues, and expanded use of biometrics.
In response, the TSA created a Biometrics Roadmap, which "articulates a collaborative biometric vision for TSA and its aviation security partners."
The roadmap lays out four initial goals:
Partner with CBP on biometrics for international travelers
Operationalize biometrics for TSA Pre-Check travelers
Expand biometrics to additional domestic travelers
Develop supporting infrastructure for biometric solutions
What will biometric screening look like?
Facial recognition has been the primary means of identity verification for security screening. Biometric screening will undoubtedly allow the ID verification process to be automated. TSA and CBP have both explored integrating a multi-modal approach to biometric screening by including fingerprint verification as a part of the identification protocol.
Airlines are also getting into the biometric arena. Delta established the first "biometric terminal" at Hartsfield-Jackson Atlanta International Airport's Terminal F at the end of 2018. A facial scan can be used at check-in, security screening and at boarding gates, saving passengers queue times and arguably reducing stress. Noting their success in Atlanta, Delta plans to continue the biometric rollout at its domestic hubs.
Privacy concerns have also been raised. While TSA has committed to following privacy protocols, there is still concern about the expansion of government tracking and surveillance programs. In response, look to security programs to not only explore biometric screening, but also make improvements to physical object scanning, such as explosive detection.
Reimagining the Passenger Flow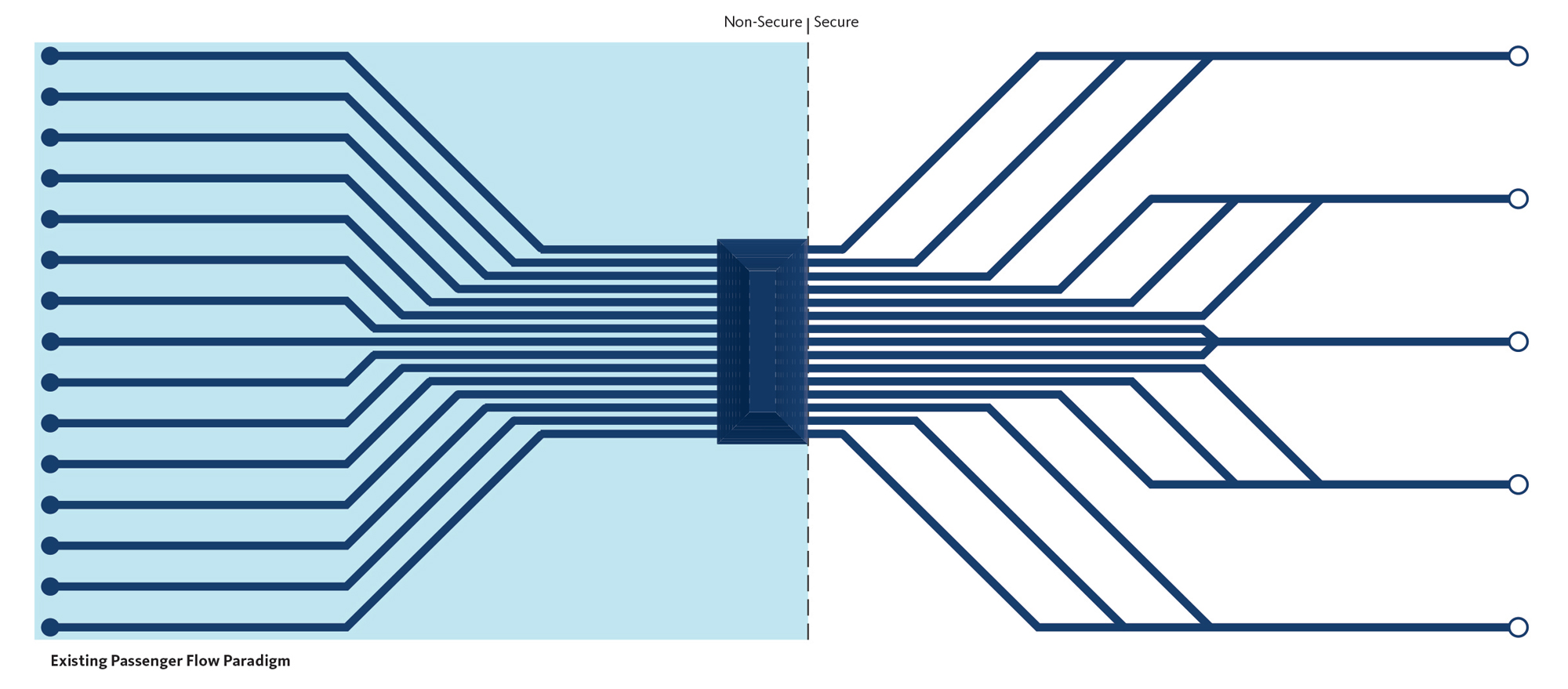 Rethinking the planning paradigm
Planning for airport terminals consists of a complex formula of data inputs, including peak hour processing times, level of service standards, and other factors. This mathematical evaluation is combined with schematic layouts of the facility, which are primarily focused around the simple fact that at some point, passengers need to flow through a security checkpoint. This ultimately results in a large area required not only for the security checkpoint, but space for queuing as well. This approach to terminal design will loosen as the physical requirements for biometric screening becomes commonplace and reduces spatial needs.
Instead of being bottlenecked into one checkpoint, the current, singular moment that passengers become "secure," will spread out across the terminal. No more need for a consolidated area for security checkpoints, and no more need for winding queues either. This will empower airport operators, airlines, and designers alike to improve the journey from the curb to the gate. These stakeholders will have the opportunity to reimagine their airports and inject new elements and programs into their terminals to truly give the passengers a unique experience.
The Checkpoint as Art Gallery
...as Nature Walk
...as Exhibition Hall
The Checkpoint as Art Gallery
...as Nature Walk
...as Exhibition Hall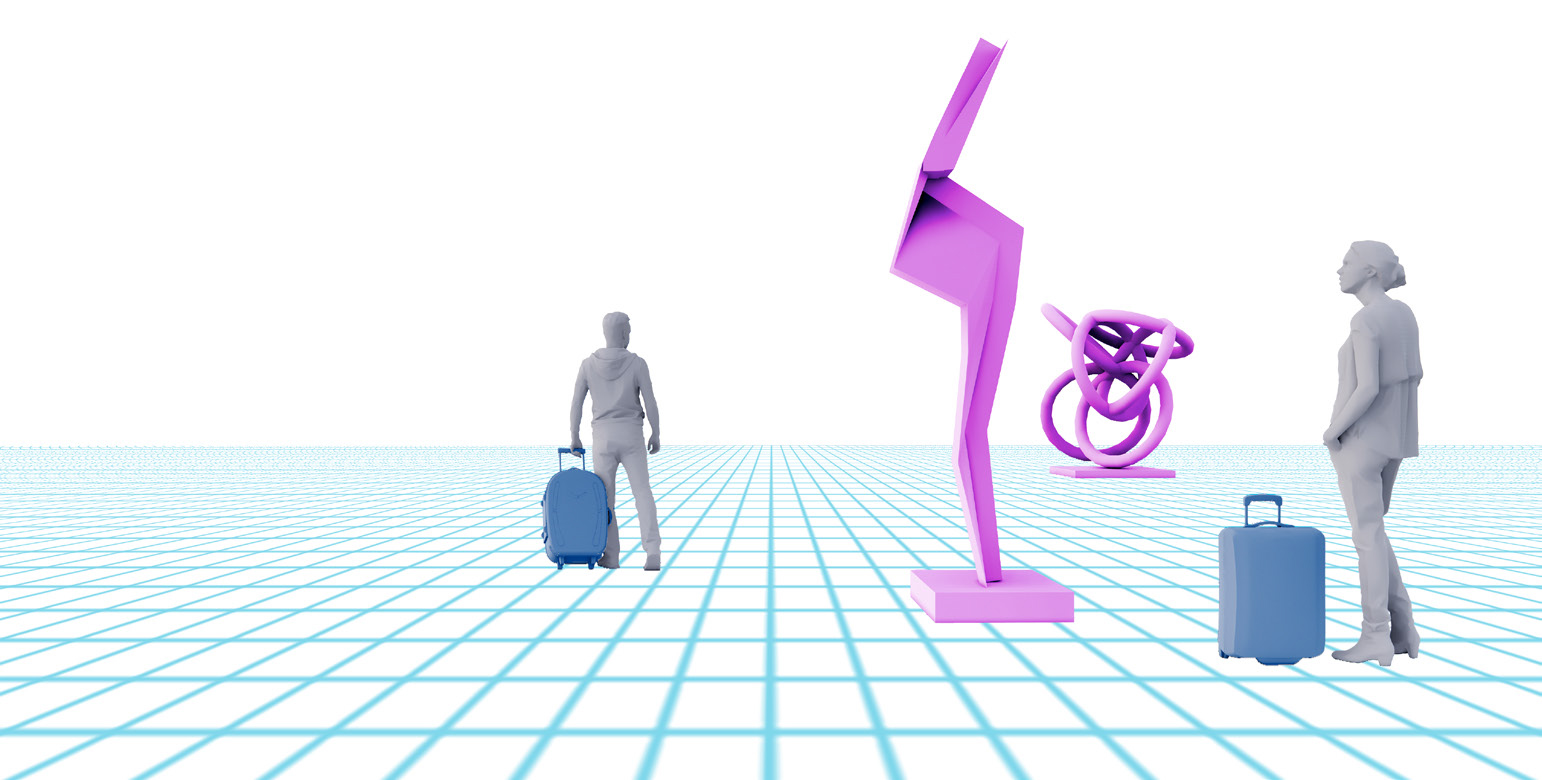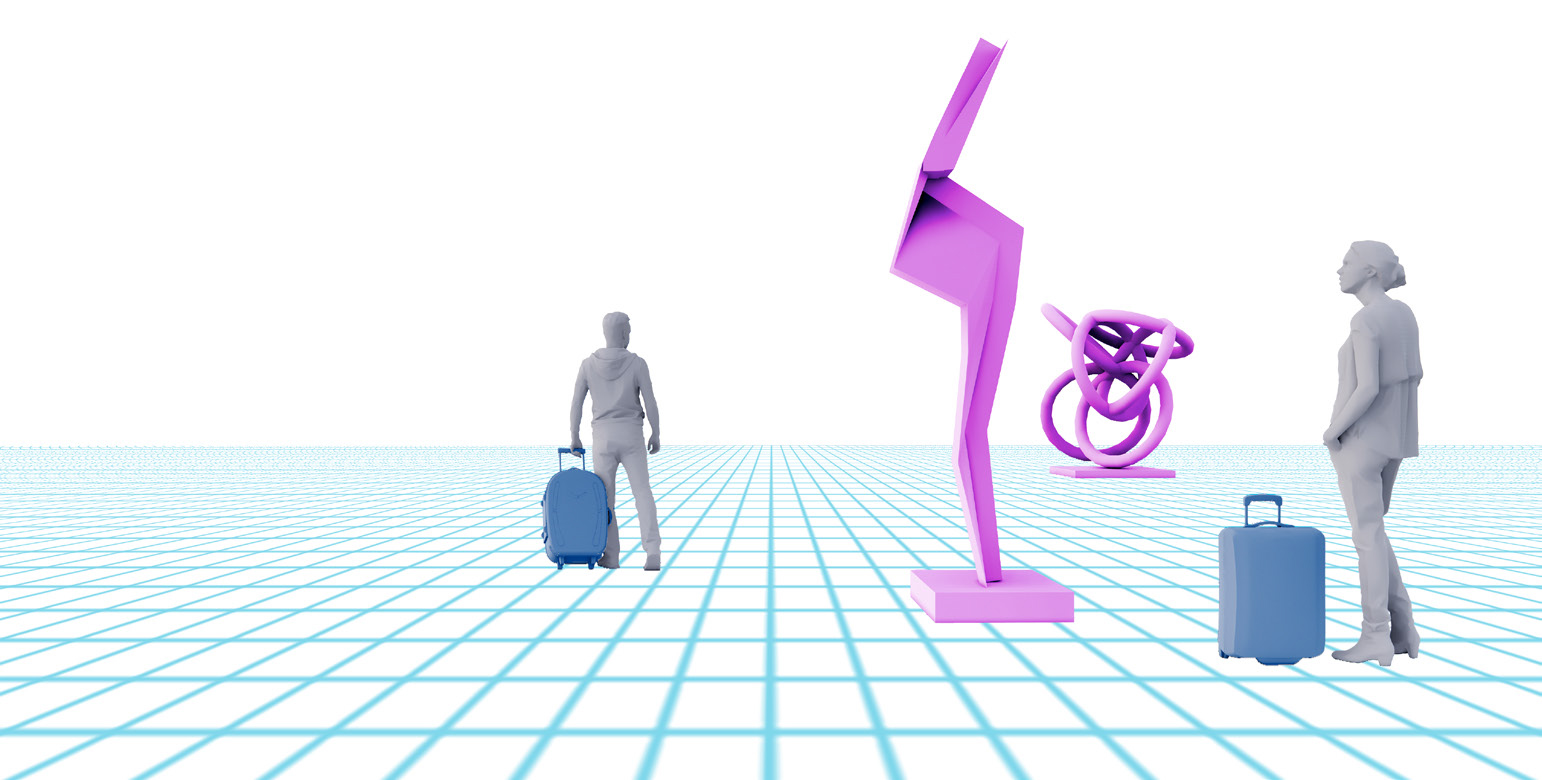 Design Insights
Biometric screening will be the catalyst that starts the evolution of the security checkpoint. Stress-inducing queues and long wait times will be obsolete for tomorrow's passenger, who will move seamlessly across the concourse through invisible checkpoints enabled by constant monitoring. Once passengers' time and attention has been freed from the security process, airports will have more opportunities to engage with them.
Today's security checkpoint could be replaced by a variety of new amenities. Imagine the security checkpoint as an art gallery that showcases local talent, a nature walk, or an exhibition hall for innovative technologies. Ultimately, these transitory spaces will be a prime opportunity for airports to differentiate themselves and showcase the best of what each host city has to offer.