The Airport of Choice
October 12, 2022 | By Ty Osbaugh
I recently had a scheduled business meeting that required me to fly if I wanted to attend in person. Over the course of the pandemic, I've been traveling fairly regularly, more than most of my colleagues in the industry. But as I prepared to book the flight and hotel, a question popped into my head: Do I really need to travel for this meeting? Prior to March of 2020, that thought would never have crossed my mind. I simply would have booked and fully committed to being in person for the meeting. But now, there is a new variable in business travel — choice.
In the pre-COVID world of airport terminal design, the business traveler was the sought-after demographic, the holy grail. Business travelers may have represented a minority of overall traffic, but they were consistent and highly lucrative, accounting for 75% of airline revenues. As a result, practically everything airlines and airports did was catered toward their journeys from checkpoint to checkpoint. For airport designers and architects, this meant designing in a linear fashion to dictate the traveler's experience.
In the pandemic's early stages, the extent to which we would return to those days was unclear. In 2021, my colleague Tim Hudson predicted a long-term increase in leisure travel as an overall share of airport usage. That same year, Morning Consult released data indicating that 39% of regular pre-pandemic business travelers said they would never travel for work again. But would this sentiment last as the pandemic played a lesser role in travel considerations?
The answer appears to be in the affirmative, and Hudson's prediction is bearing fruit. By 2022, that same Morning Consult poll that many assumed to be temporarily inflated had actually increased its measure to 42%. As airport designers, operators, and airlines look to the future, they must therefore address a crucial question: How will this new ability to choose whether we travel change how a terminal should be designed?
From one path to many.
The likely answer also centers on the topic of choice — not whether to travel, but how. For those who elect to travel, having the ability to curate a custom airport journey based on individual needs and preferences could encourage people to return to the skies. Terminals may never be completely free-flowing spaces, but they could certainly benefit from moving in that direction.
One exciting trend we are witnessing is the rise of ghost kitchens within airport terminals, services enabling travelers to order from their favorite food brands on demand. Using an app on their phones, travelers can have meals delivered directly to them — even if the restaurant does not have a brick-and-mortar location within the airport. For food and beverage brands, this is a remarkable opportunity to bolster customer loyalty through a relatively small investment. And for travelers, it's a chance to exercise newfound choice.
As such trends take shape, other traditional airport models are becoming unnecessary, a key example being the check-in lobby. Directly linking those cavernous spaces with security has been the norm for practically every airport in the world for decades, but with paper boarding passes becoming defunct, we have an opportunity to completely rethink the airport's opening sequence. In practical design terms, developments of this nature mean that many spaces within terminals will cease to be purpose-built. Instead, they will be designed to house a vast array of possible amenities that could change over time.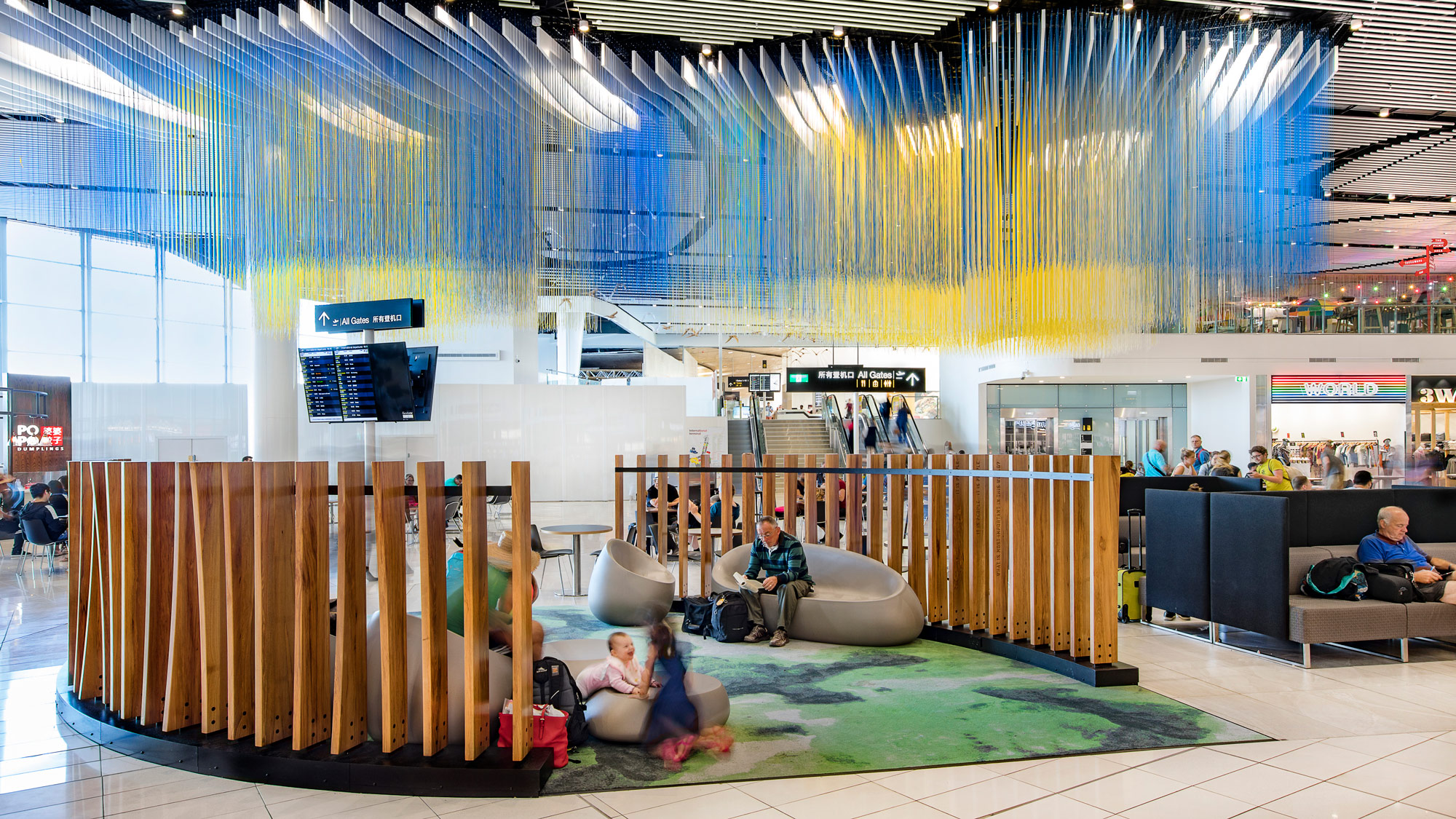 Technology will give travelers precious time back.
While airports will always need to operate quickly, recent advances in the technology of security checkpoints, mobile boarding, e-gates, and biometric screening add a new level of performance and predictability. JFK's newly imagined Terminal One, for example, seeks to become one of the world's first all-biometric terminals, eliminating several time-consuming processes. We broke ground on the project just last month. Biometrics unlock an experience that would have been unimaginable a decade ago: From the moment a traveler enters the terminal, they have the option to go through security and board their plane without needing to take anything out of their pocket.
For the business traveler who values efficiency above all else, the benefits of such developments are obvious. For them, the airport experience may become more akin to bus or rail in which passengers arrive with a "just-in-time" methodology.
What's most exciting about this is that everytype of traveler gets time back to use as they see fit. Members of the bleisure travel movement, for example, will have the option to linger and experience more than merely a taste of the city through which they're passing. Brick and mortar retailers are correspondingly shifting their focus to offer memorable, engaging experiences within airports rather than focusing narrowly on selling product. This all bodes well for families and other full-on leisure travelers who will soon be able to take in the airport as the enriching town square it always had the potential to be.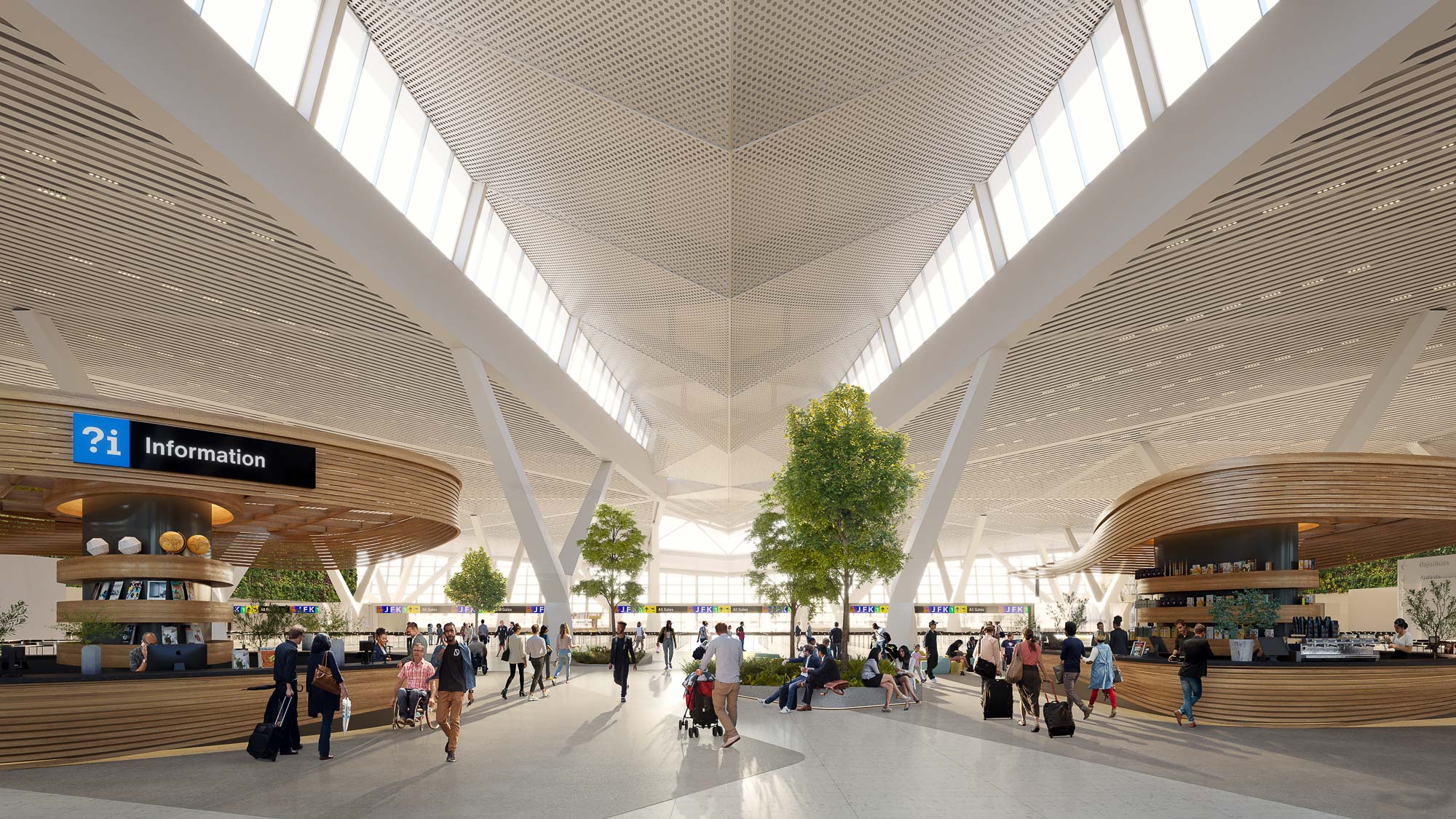 Airports will offer a wider menu of amenities to support a health and wellness culture.
In past years, airlines have invested heavily in their lounge products, catering mostly to frequent flyers with brand loyalty based on extensive business travel. A decline in business travel represents a clear challenge to this model, one that will likely be met by the creation of third-party lounges that can cater to a much broader airport populace. Following the model of Capital One cafes, various companies will aim to offer unique experiences for everyone in the terminal instead of only members with exclusive status.
The implications of this evolution are apparent in our recent designs. For Harvey Milk Terminal 1 at SFO, lounges with public, outdoor terraces are baked into the program. Whereas airport outdoor space used to only exist within elite lounges, future designs will expand access to all travelers. At SFO, verdant outdoor spaces are purposefully blended with yoga rooms and other dedicated areas for wellness and spirituality. The offerings give one's body a breather, but also give the mind a chance to settle in, a balance contributing to why the terminal became the first airport to achieve a FITWELL 2 Star rating.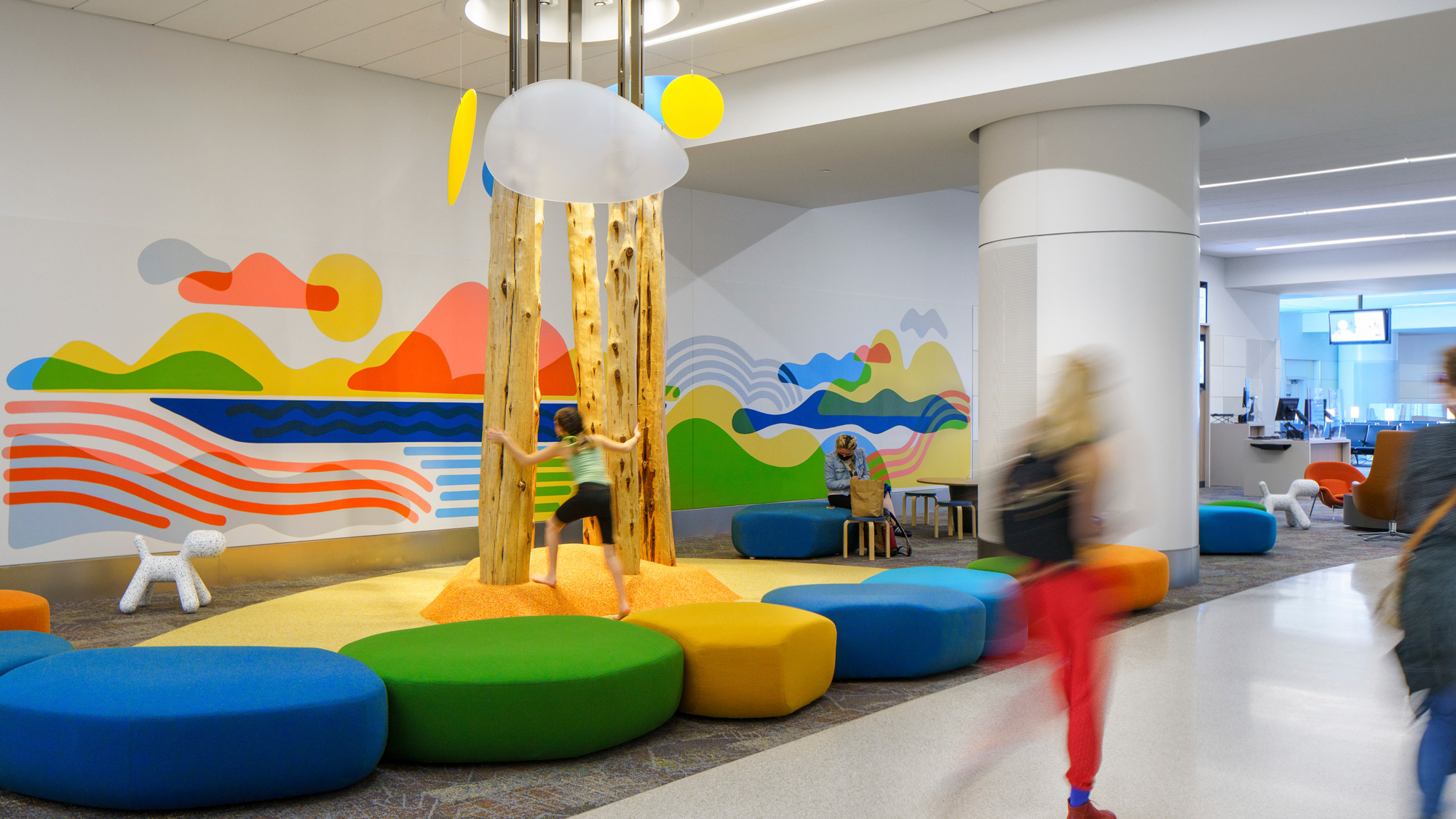 Even as people move throughout their days steeped in social media, virtual and augmented reality, and countless other technological novelties, they still find something majestic and romantic about the notion of flying. This virtually magical process of being transported worlds away will always be exciting. Part of the reason why is that airports are some of the greatest civic spaces we have. Nowhere is people-watching such an enriching experience; nowhere is the enormity of the modern human condition on such clear display.
Whether you love to linger at the airport or simply want to get where you're doing as quickly as possible, the airport of choice will deliver better options with fewer tradeoffs. Travelers of all stripes will soon be able to venture out as they see fit, and I can't wait to help usher in this next chapter.
For media inquiries, email .