Elevating the Retail Experience: 4 Lessons From Airport Lounge Design
November 10, 2023 | By Kimberly Malone
In a post-pandemic world where demand for travel is on the rise, airport lounges are enhancing their offerings and setting new standards by successfully integrating innovative features and amenities. Having recently stepped into the world of airport lounge design, I have been struck by how this niche experience has helped brands really connect with their most loyal customer base.
As the retail industry is always on the lookout for ways to offer dynamic experiences to consumers, here are four design insights from airport lounge environments to elevate retail consumer environments and experiences:
Sense of Arrival
Like retail spaces, airport lounges are high-traffic environments that require attention to detail in every aspect of the consumer journey. This starts with a thoughtfully designed entrance that gives the traveler a seamless transition into the space. The entry acts as a portal, which disconnects the traveler from the hustle and bustle of the airport and transports them into the calmness and comfort of the lounge, creating a sense that they have "arrived." For example, the new Star Alliance Paris Lounge integrates technology for a seamless entry experience and greets the traveler with a champagne bar to welcome them.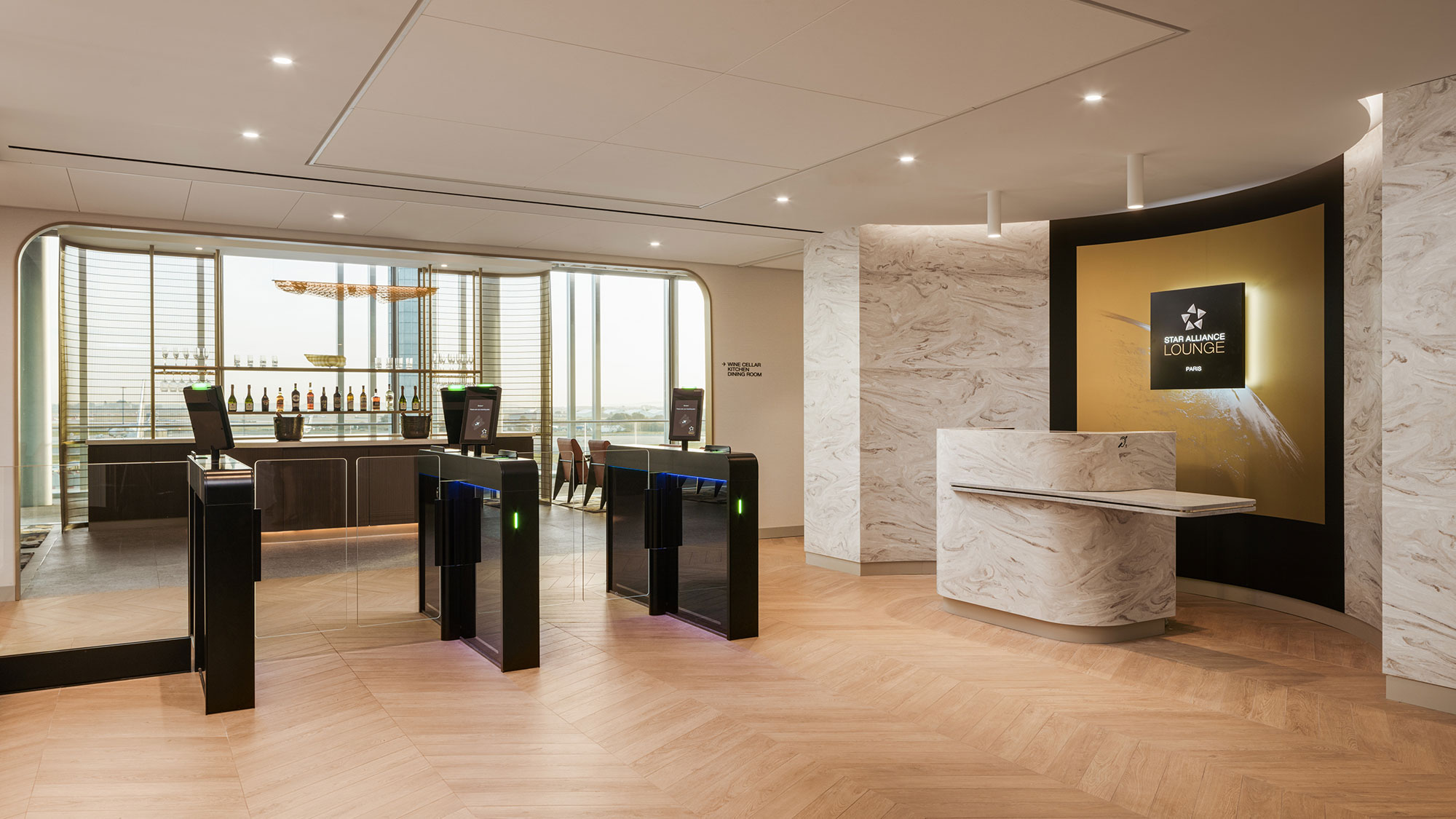 In retail, focusing on the storefront and entry experience to provide the consumer with a true feeling of arrival can intrigue and captivate consumers, giving them a desire to explore further. By focusing on the arrival experience, retailers can create an environment that is not just a place to purchase, but a destination that leaves a lasting impact on your consumer.
Locally Inspired
Airport lounges immerse travelers in the local destination in a short amount of time, helping travelers to quickly adapt and ground them in the local environment. Lounges offer a glimpse into the local culture and environment through locally sourced and inspired materials, furniture, color palettes, architectural elements, and art installations.
For instance, WestJet's Elevation Lounge in Calgary International Airport boasts a contemporary design inspired by modern mountain living. Dramatic curves draw guests in, providing a feeling of traveling by boat through Canada's stunning landscape. Another beautiful moment is the artwork installation above the entryway in United's B-East Lounge at Denver International Airport, which is made out of repurposed skateboards sculpted into pinecones.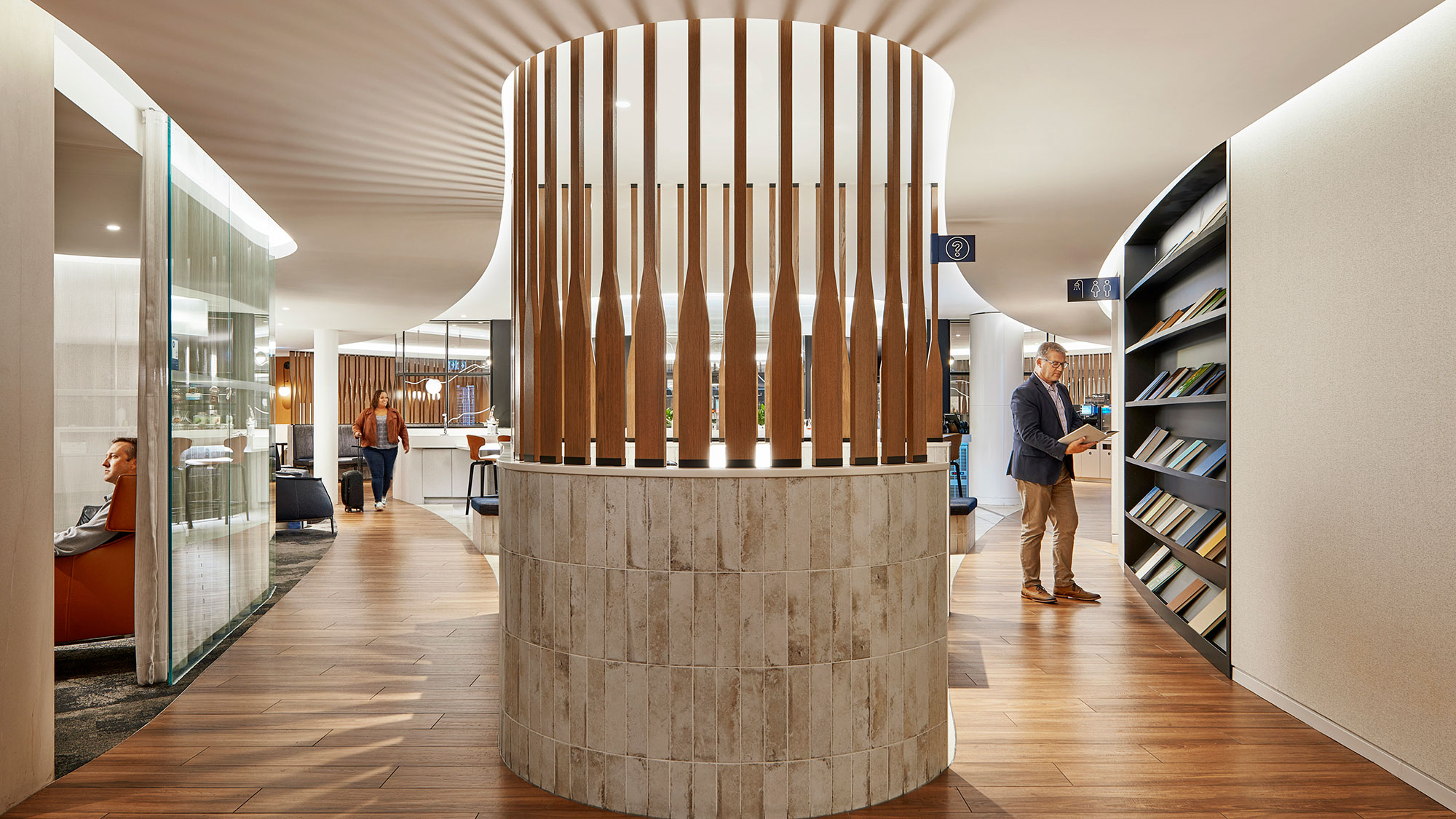 By customizing spaces, offering exclusive local products, and integrating local artists into the design, retailers can create a unique consumer experience that can't be found in other retail destinations — even within the same brand.
Diversifying Spaces
With a wide variety of traveler profiles, preferences, and needs, airport lounges know the importance of offering not just a range of amenities, but also varying lounge formats. Within the last year, United Airlines has opened a new concept Club Fly (with their smallest lounge at 1,600 square feet at Denver International Airport) featuring a grab & go concept for travelers with tight connections. They followed up with their largest lounge at 35,000 square feet, also in Denver, featuring multiple floors, a variety of amenities, seating options, and space to explore.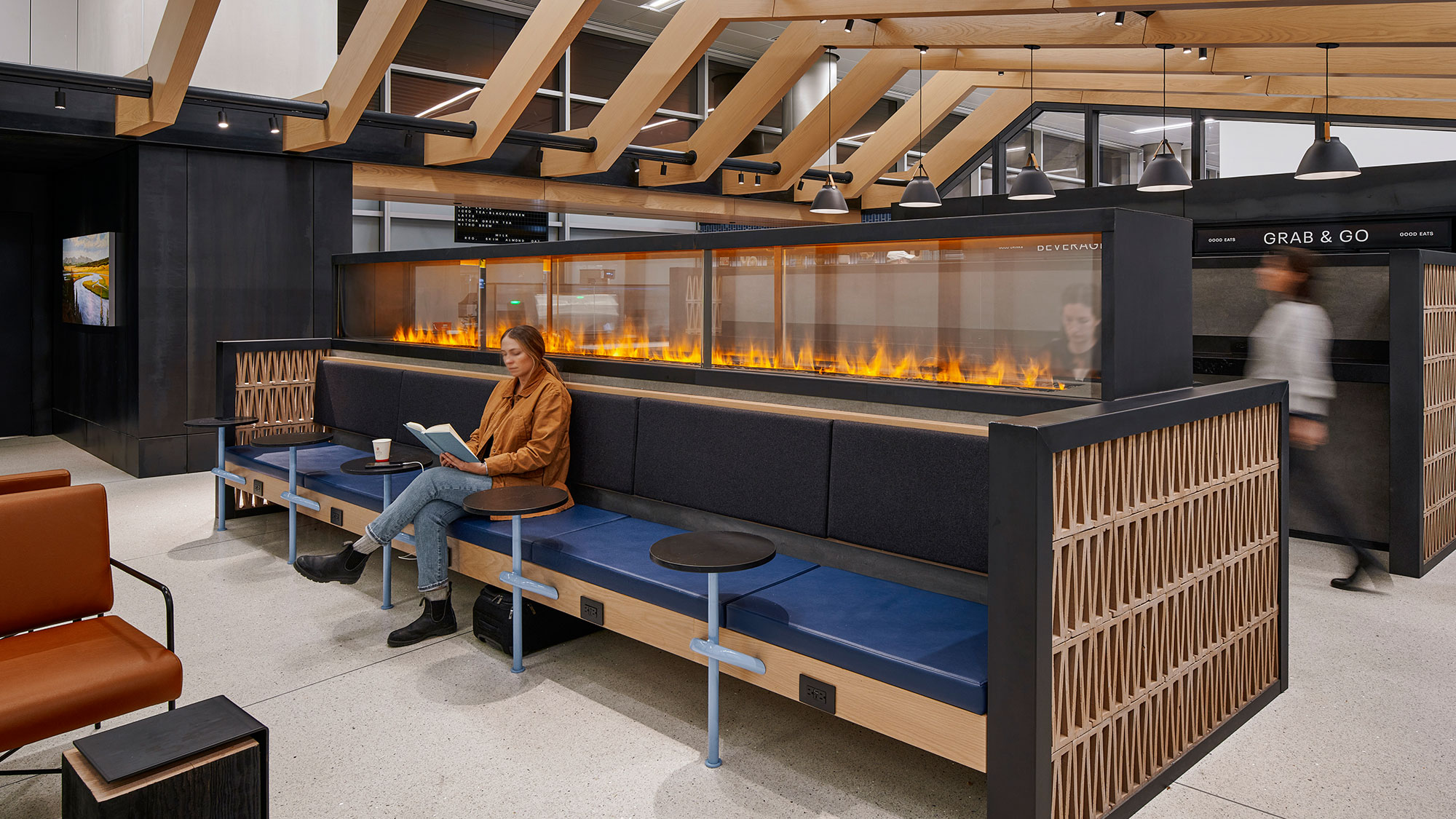 Retailers have been exploring diversifying store formats for some time now, and this trend will continue as consumer profiles become more complex. Exploring varying size formats to diversify the experience can position the brand as a multifaceted in-store experience to meet the needs of various consumers.
Premium Experience
Airport lounges impart a sense of exclusivity; they leverage consumer data to tailor experiences to travelers' preferences and provide them with an experience that is unique and memorable. By incorporating everything from personalized spa services to wine tastings, and even access to the outdoors, airport lounges are elevating the consumer experience with offerings not typically found within airports. For example, Star Alliance Paris and Air Canada Maple Leaf Lounge at San Francisco International Airport opened in the last few months featuring outdoor terraces for travelers to relax and take in the surrounding views.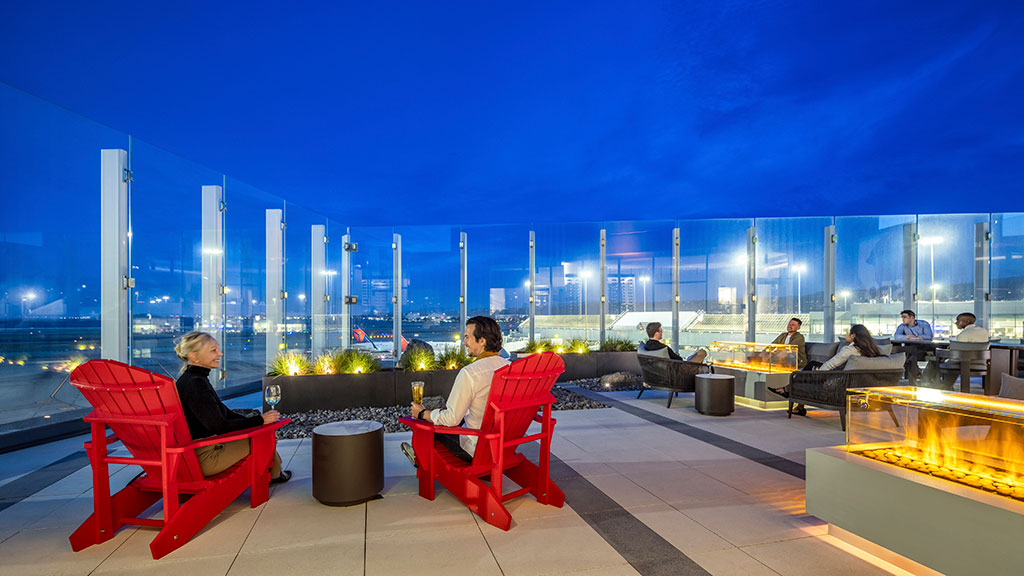 Likewise, retail can adopt a personalized approach by leveraging data insights, leveling up the experience to provide a premium and tailored experience. Creating a flexible store layout to accommodate in-store offerings like personalized styling sessions or product demonstrations, or incorporating café space or an outdoor terrace, can add a touch of luxury and excitement to the shopping journey.
As retailers continue to seek innovation, looking to other industries such as airport lounges can provide valuable insights that can breathe new life into retail environments. Providing a high-value touchpoint for customers who are already highly engaged with the brand can further create loyalty with even the most fickle consumers, rewarding brand loyalty by elevating the consumer experience to new heights.
For media inquiries, email .