The Inertia of Home
By Phil Esocoff
Embracing long-term thinking in residential real estate.
Generally speaking, developers, landlords, and (sometimes even) designers spend far more time thinking about how to attract tenants than how to retain them. The market is saturated with amenities most tenants will tire of quickly and seldom use, only to be forgotten about just as quickly by the tenant who moves in next year. And it isn't just about amenities: short-term thinking also permeates the design of individual dwellings and entire residential buildings, contributing to a carousel industry in which high turnover is the norm.
This isn't good for anyone involved. For tenants, moving is expensive, unsettling, and time-consuming. For owners, high turnover is costly because of repairs and maintenance between occupancy periods and — even worse — entire months of rent lost if a unit doesn't immediately refill. Retaining a tenant for one year should be a common expectation. The goal should be retaining for three years or more — that's an achievement that can have major financial benefits. How do we design to make that an attractive option? How do we create an "inertia of home" that entices people to truly come to rest?
Part of the answer may lie in how my spouse (a fellow architect) and I settled upon our building, where we've lived for the past 30 years. When we arrived in Washington, DC in 1979, our building was one of a number of extraordinary residences that welcome people into downtown Washington via Connecticut Avenue. Upon first approaching the historic landmark residence, I told my then-fiancé, "we could tell our grandchildren we were married on the rooftop of that building, under that pavilion overlooking Rock Creek Park."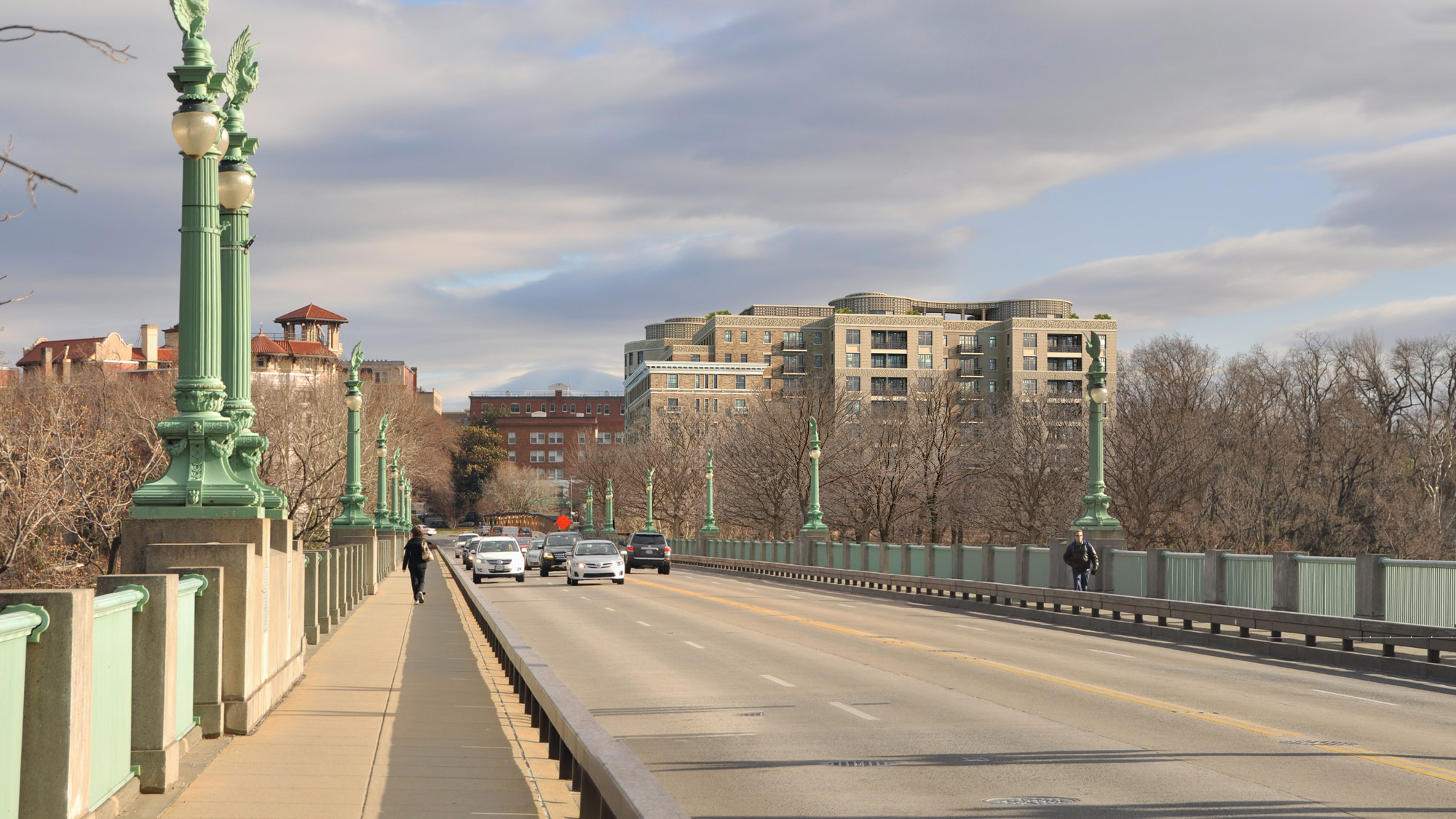 So far, so good. The architecture and rooftop garden drew us in. The building tapped into our desire to say who we were with where we lived. But that's only half the battle. Such a dream wouldn't have been tenable without a gracious and functional interior configuration. If you look at a room and think, "well, that could be a study, a nursery, a personal exercise room, a den, or a spare bedroom" — that's a good sign. Our clients who focus on retention insist on a range of unit and room types spread throughout a building.
The more you design for only one of those options at the expense of others, the less likely you are to retain a tenant as their needs evolve throughout life. Over time, there are limits to what a single unit can accomplish, so sometimes retaining tenants requires a range of units so that people can relocate within the same building as their needs change. In our case, this variety and flexibility made all the difference, as we were able to expand our unit then eventually combine it with a neighboring unit as our family grew.
Ignoring livability under the assumption that units will turn over frequently can become a self-fulfilling prophecy. Why bother with determining how easily a unit can be furnished and whether it could be set up to host a family gathering if a tenant is going to leave in a year anyway? Some designers will remark, "well, the people who will live here aren't the type to cook," and they'll be right if they under-equip kitchens so that a young tenant wouldn't even have the space to learn how.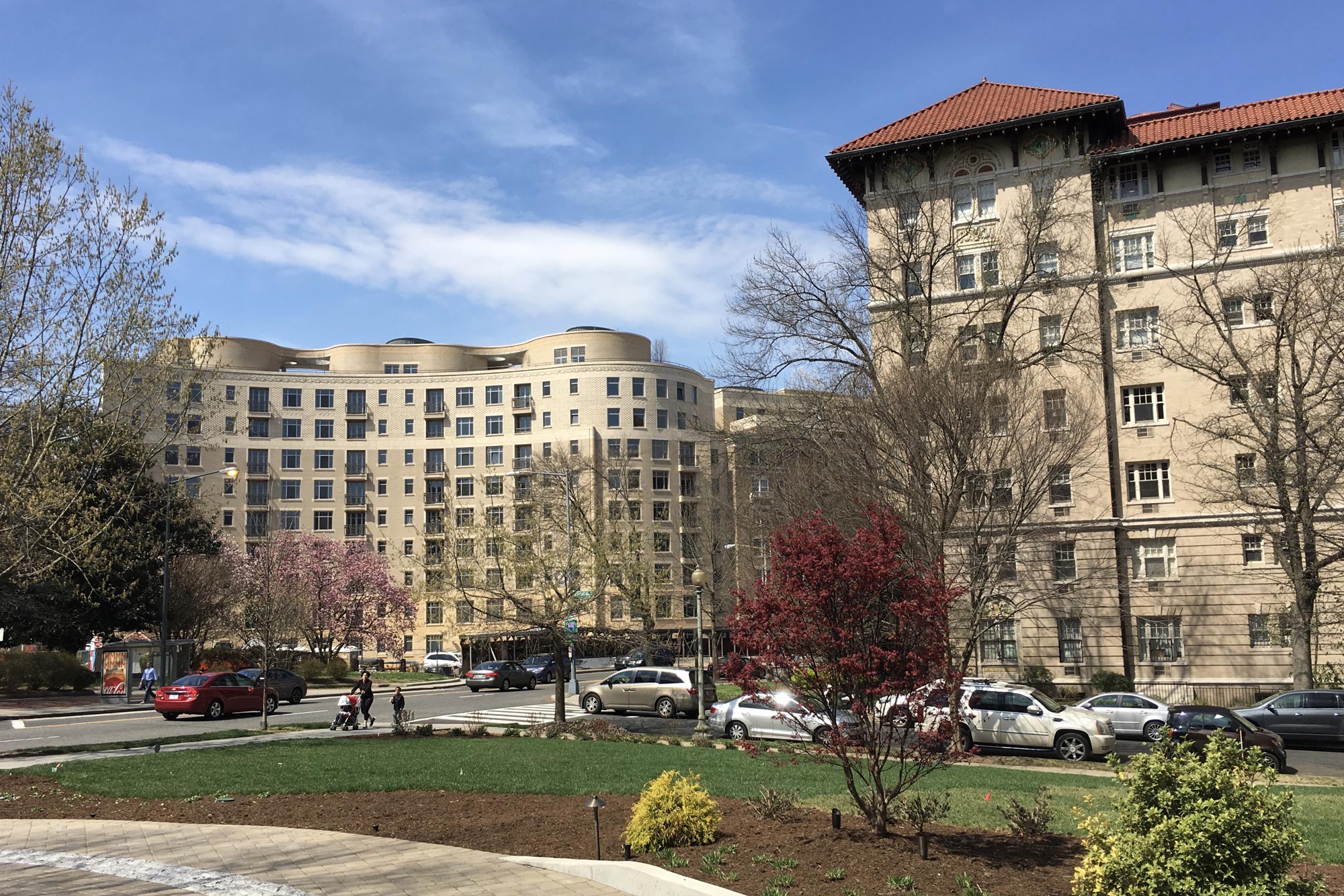 Retention considerations should extend to other aspects of residential facilities, too. The universal appeal of acoustical privacy is powerful, with Greystar ranking it as the single most desired in-unit amenity by tenants in their 2019 survey. It's also one of the cheapest investments an owner can make. "Good fences make good neighbors," so the proverb goes, and good neighbors make stronger communities and cities. The choice just requires us to favor long-term thinking over short-term, and to remember that we are creating homes, not abstract "units." The 2017 NMHC/Kingsley Renter Preferences Report similarly notes that renters are more interested in having a dishwasher or in-unit washer/dryer than having a swimming pool or fitness center. Importantly, over three quarters of respondents wouldn't rent without the former two.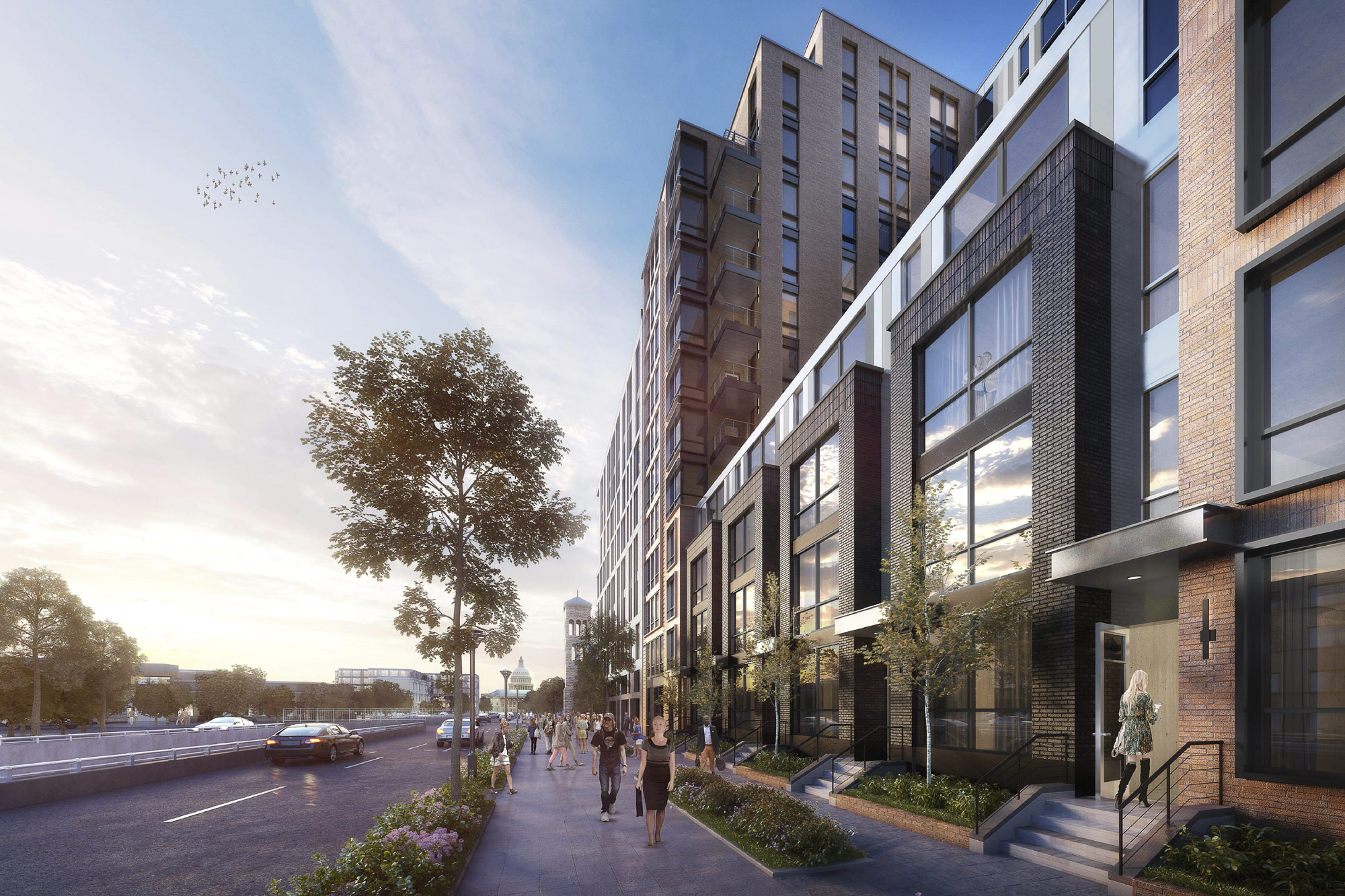 Beware of individualized design elements that don't improve a building's function. Tenants may think they want individual water heaters under the assumption they could monitor usage then strategically adjust to save money and decrease environmental impact. However, individual heaters require users to draw excessive amounts of water as they repeatedly restart the warming process.
Central heaters, on the other hand, keep hot water on tap and limit net energy usage in an economy of scale. Central water heaters as a collective investment actually save thousands of gallons per year, far exceeding what conscientious tenants could do on their own. They cost a tenant nothing in terms of square footage, whereas individual heaters impose on closet space. They also save money over time due to maintenance advantages, which can translate to money spent on other investments with better long-term payoffs, such as higher quality internal finishing materials that allow surfaces to be cleaned instead of repainted, and exterior envelopes whose components have a longer time horizon and enable owners to scaffold and renovate every 30 years instead of every 10.
Our society may be highly fragmented and fast-moving, but people still generally prefer not to live in a different place each year. "Fast-casual" residential design has its use, especially in rapidly evolving cities with transient populations, but it should not become an industry standard. Instead, we should all strive to create the kinds of residences that people think of as sanctuaries and simply can't imagine leaving.