3 Considerations for Rethinking NYC Office Buildings
June 21, 2022 | By Joseph Lauro
New York City has seen a flight to quality real estate assets, and the past two years of volatility only accelerated this migration. Much like how 9/11 transformed the city's Financial District, the pandemic will have a notable impact on the Midtown business district as residents demand more equitable access to living closer to work and reducing commutes. In city centers like ours, there is an emphasis on buildings located near transit, yet also in walkable neighborhoods that offer cultural activities outside of the workplace.
For building owners and operators in the city, there are a number of factors to consider around conversions that intersect across talent, sustainability, policy, and design. New York is at a unique inflection point where the mayor and governor are working on a joint effort to ease conversions to residential use for buildings constructed prior to 1980 or south of 60th Street. This district was built for a five-day work week and outdated properties are seeing higher vacancy rates and less interest in leasing activity as employers reevaluate their needs. Midtown offices are now competing with people's homes, as well as second-tier cities and the suburbs.
More than ever, the office sector is focused on design that supports sustainability goals and policies, attracts top talent in a market where geographic barriers are quickly dissolving, and offers amenities ranging from outdoor space to access to healthcare and well-being services. With outdated properties seeing higher vacancy rates and less interest in leasing activity, here are three considerations to rethink the potential of New York City office buildings.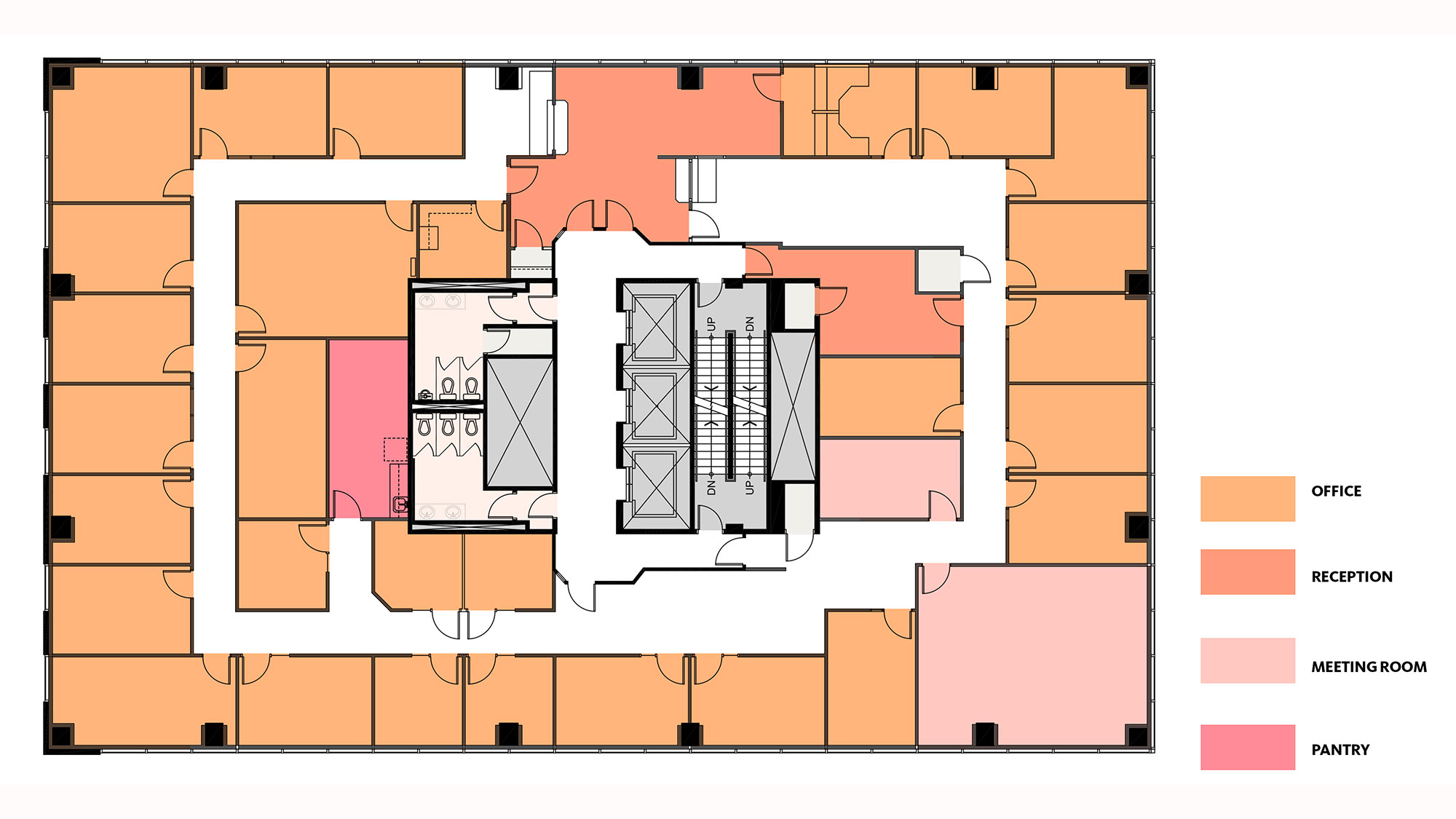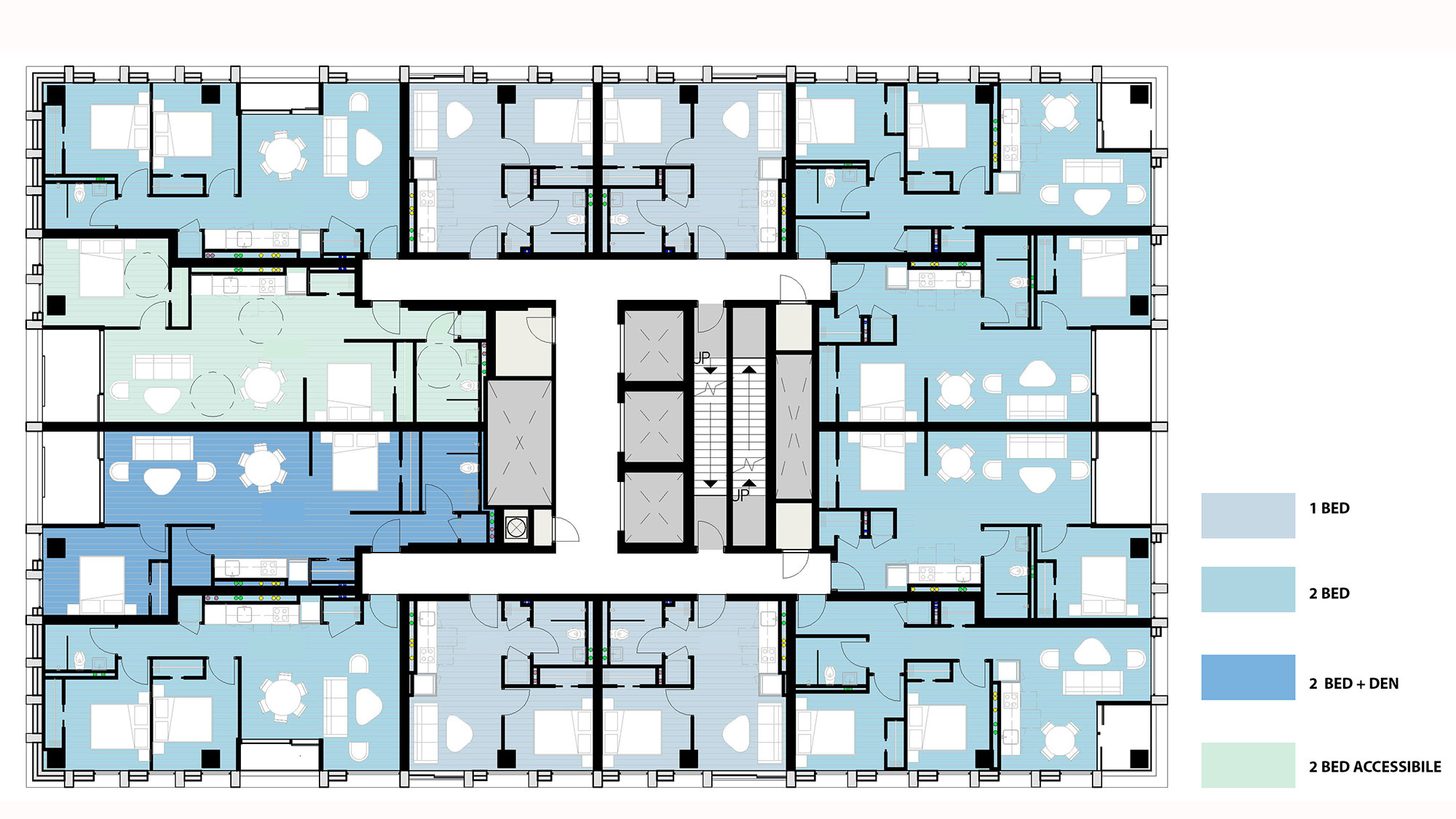 1. Barriers to Entry
With a projected economic loss of $500 billion in the commercial office sector by 2029 if remote and hybrid work patterns do not rebound back to city centers, we will see traditional single-use office buildings become obsolete. A push to modern, amenity-rich spaces and purposeful destinations is already well underway. Developers and employers have to make people want to come back to the office, and this is where designers come in as a great partner to look at solving these challenges creatively.
Additionally, as many owners see access to capital slowing along with rising interest rates, Class B and Class C buildings are at a severe disadvantage. By some estimates, this space totals about 160 million square feet in NYC — or, about a quarter of all of the space in Manhattan. The need for partnership across our industry to rethink the future of the city and what our central business districts can and should offer to people has never been greater.
2. Flight to Quality
Many organizations have made significant financial commitments in environmental, social, and corporate governance (ESG) — especially in financial services and commercial real estate development. These two closely intertwined industries have set out loud audacious goals around sustainability. A big component of resilience includes embracing diverse communities and the voices represented. Equitable communities include walkable 20-minute districts with more pedestrian zones, fewer cars, more public parks and gardens, and greater accessibility.
In NYC, we see this shift in motion with clients taking space farther west and east than they would have years ago. The west side has emerged as a destination fueled by the High Line and Hudson Yards. Midtown East went through a zoning overhaul in 2017 that encouraged investment activity through redevelopment within a 73-block district spanning Grand Central Station northbound to East 96th Street. Programs like these help modernize cities and go hand-in-hand with transportation upgrades, such as the extension of the Second Avenue Subway line that opened during the same year.
3. Policy-Led Design Change
There are a number of other new policies in New York that encourage residential development. In the 2022 State of the State report, we saw an easement around these types of policies to encourage office and hotel conversions to residential and mixed-use developments citywide. With the close of 421-a, there is a critical need to create more affordable market-rate housing. A REBNY study released in December found that 10% of Midtown's older, less-than-prime office space could be converted to residential use, generating 14,000 new apartments. Midtown East, the Garment District, and Flatiron were identified as three neighborhoods that have a higher concentration of older buildings and extensive transit.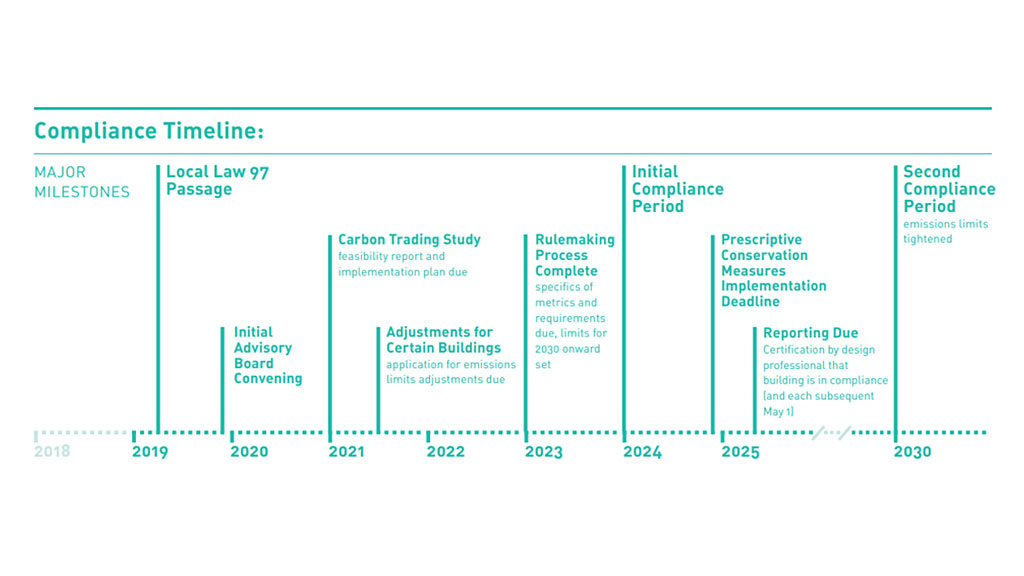 In 2021, NYC enacted a law banning combustion of fossil fuels in new buildings. The city will scale up electrification in smaller residential buildings, which account for a majority of the city's existing building stock. ElectrifyNYC, a program introduced in 2021, will help New Yorkers adopt both solar panels and air source heat pumps at no cost technical assistance to building owners in order to provide equitable access. The program also promotes on Minority & Women-Owned Businesses (MWBEs) and supports workforce development and efforts to increase new job opportunities.
We have already seen a positive impact of Local Law 97. To reach these goals in our own work we are evaluating initiatives around education, specification, and industry leadership and advocacy.
A critical piece of our work as architects, planners, and designers is working closely with the experts who understand economic policies which impact the potential of our work. Public-private partnerships will bring our ecosystem of partners together to solve the biggest challenges we face today.
For media inquiries, email .