Murals of Joy: How Custom Murals Can Improve Well-being in the Workplace and Beyond
November 07, 2022 | By Beatriz De Paz
The pandemic has spurred a global focus on mental health and its influence on how we design today. Thousands of apps and social media videos have been developed to enhance our mood, make us feel better, and understand our daily needs. But there has always been a trusted therapist right across from our desks — one that doesn't require blue light-blocking glasses or a fully charged battery: our office walls. Our office walls are a canvas for therapy. From colors, to words, symbols, and art, a well-designed graphic can act as a good friend that is always there when you need some motivation, information, entertainment, stress relief, and even joy.
Inspiring and integrating, murals are much more than just colors and images splattered on an office wall — they are complex tools of design that can enliven an entire workplace and integrate a community with the environment that surrounds it.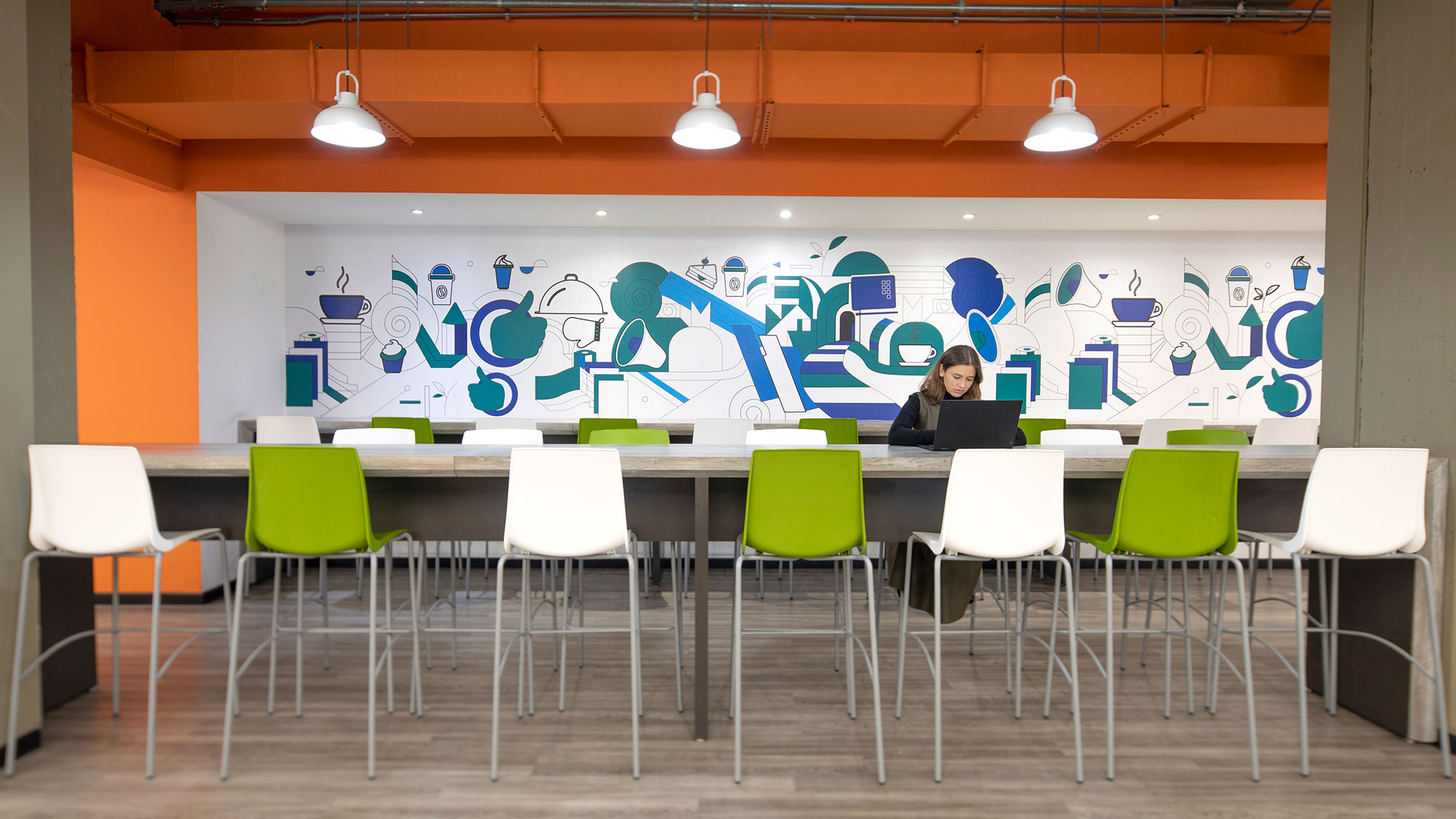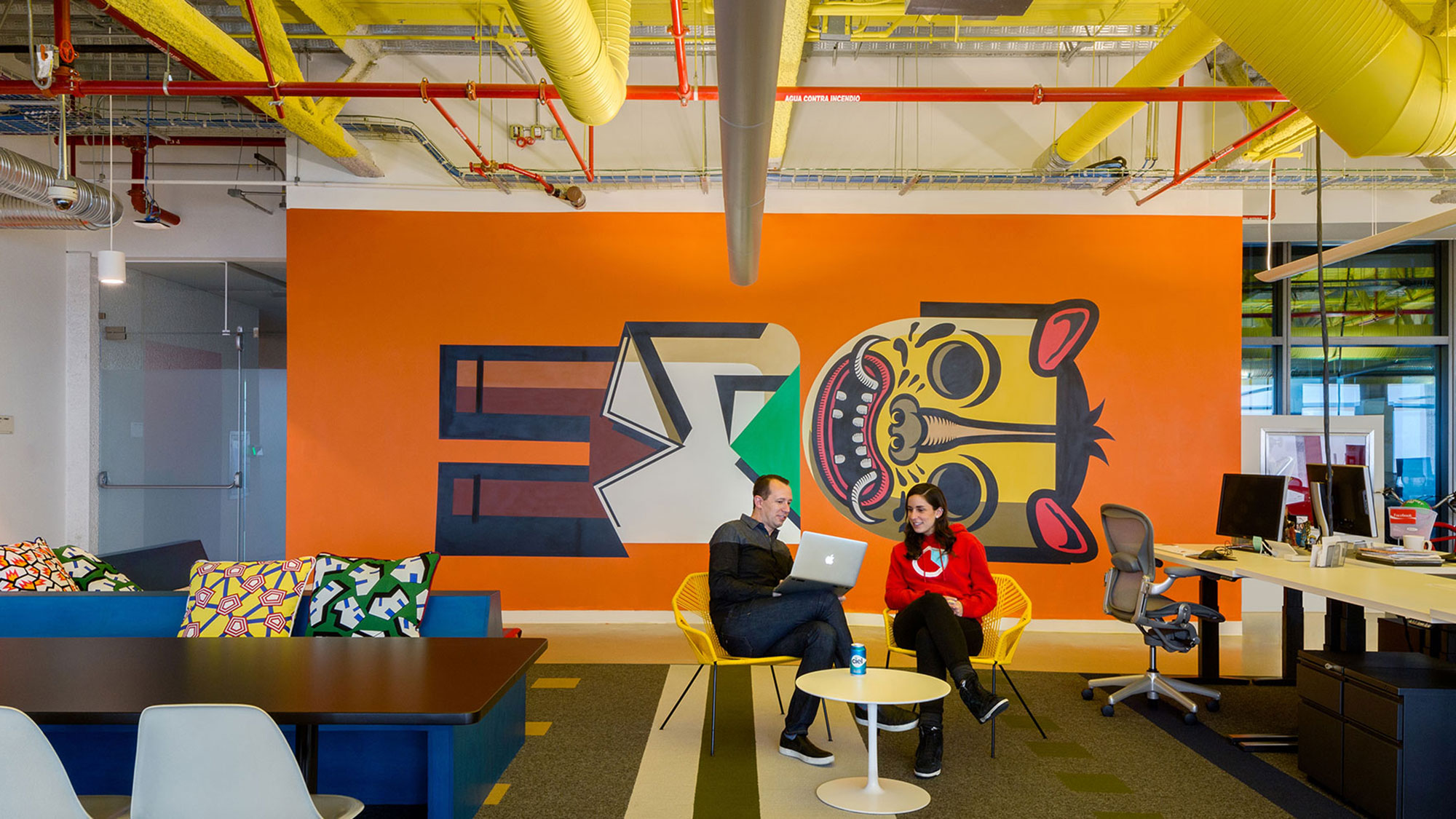 Designing based on emotional responses is key. Is it a novel concept to design with the desired emotional response from people in mind? Can we anticipate a "wow" reaction from the user? We can perhaps predict it, but only if we understand our audience — their wants, their needs, their taste, and generally, their culture. We need to understand that while some emotional responses to design may be universal, idiosyncratic moments are what make them authentic and resonate with the culture at hand. Through careful exploration of corporate culture, as well as the local culture, illustrations at a grand scale can inject a sense of belonging, peace, relaxation, and excitement.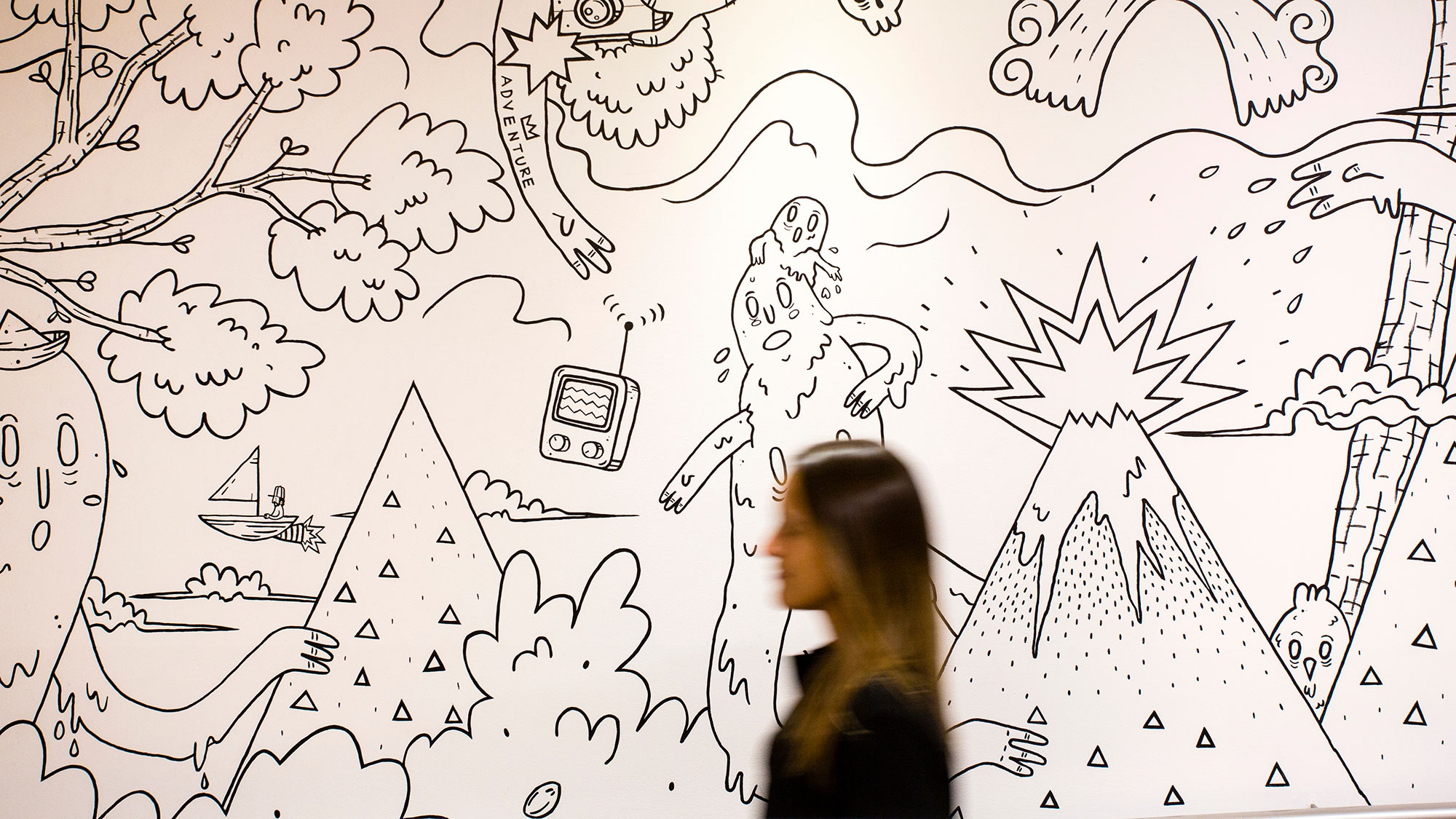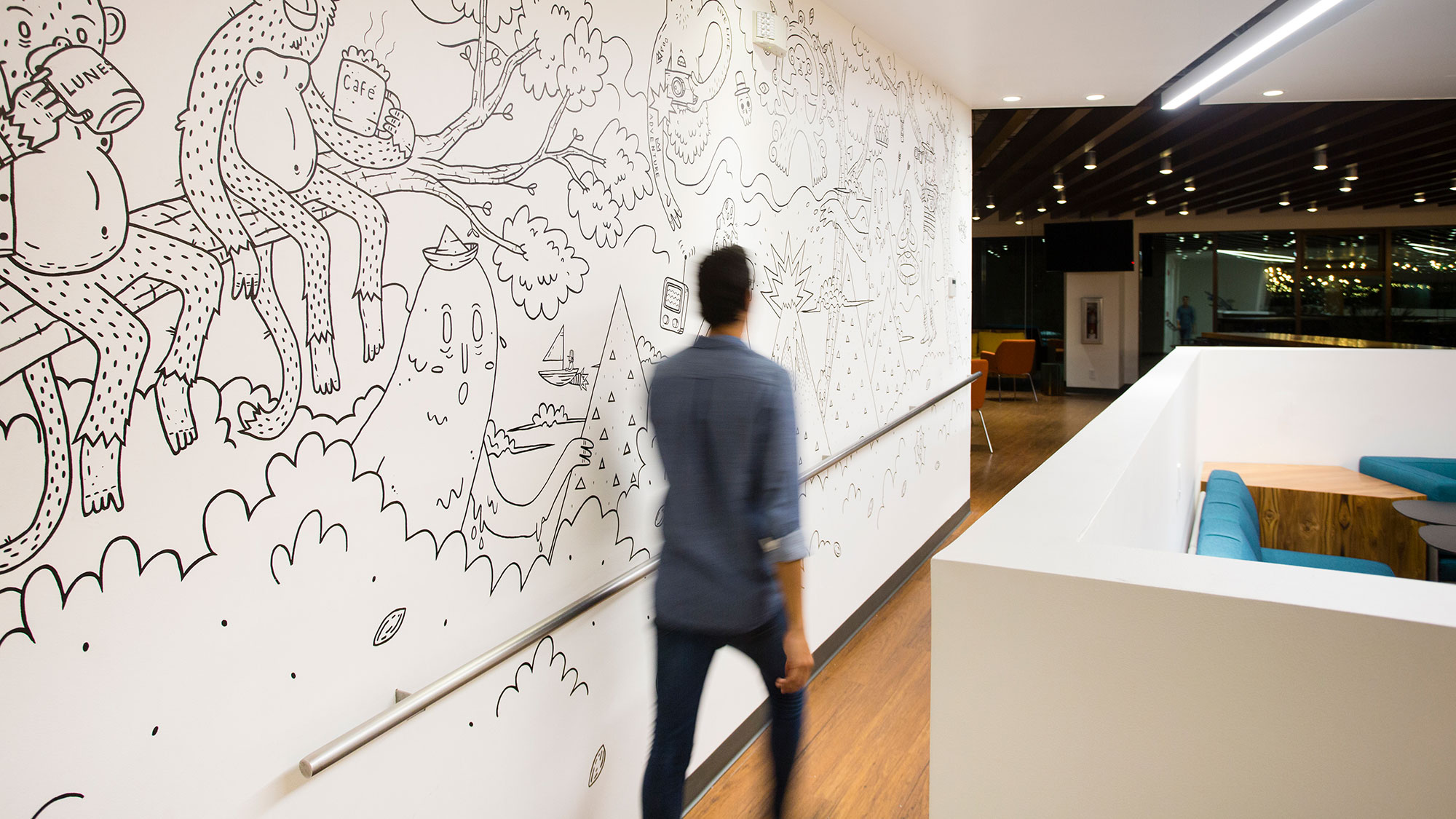 Let's explore a few key elements: color, pattern, symbols, and words. They are all embedded in our unique language created in our brains and hearts over the years and based on our experiences. Blue is calming, and red is awakening. Yellow is bright and happy. Layer that with a biophilic pattern and a few well-curated words or phrases.
This may sound overly simplistic, but yes, we can create a "prescription" for what's needed in corporate culture today, or even better, thoughtful design and messaging may be able to act as preventative care. The key is to identify the message we want to transmit in every instance. It may be part of a sequential narrative: walls can speak to a well-curated journey or as individual instances, taking into account times of day, the user viewing angles, lighting, and proximity of the user. Think of it as a well-curated experiential art gallery done to elevate your senses and, hopefully, your mood.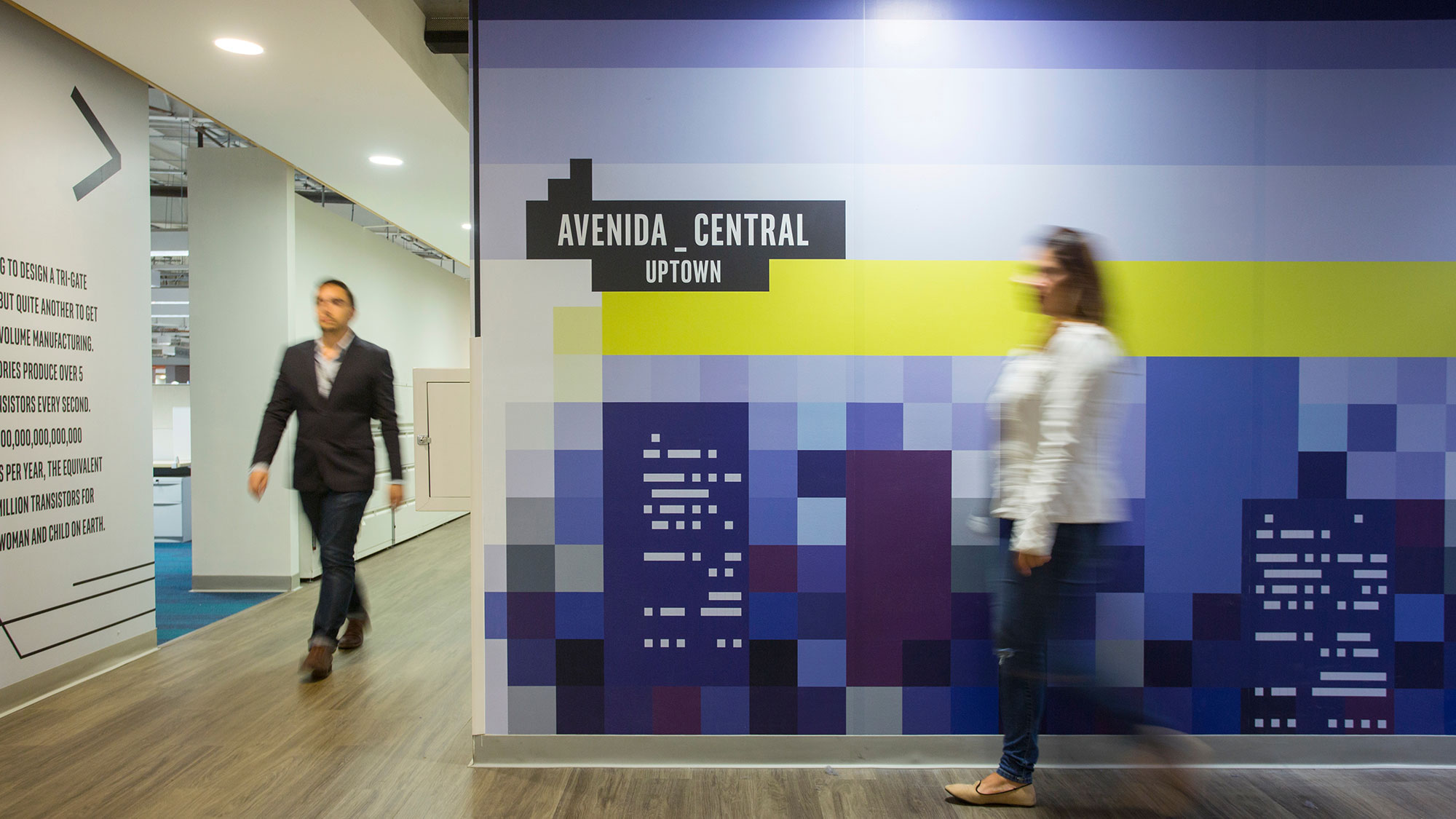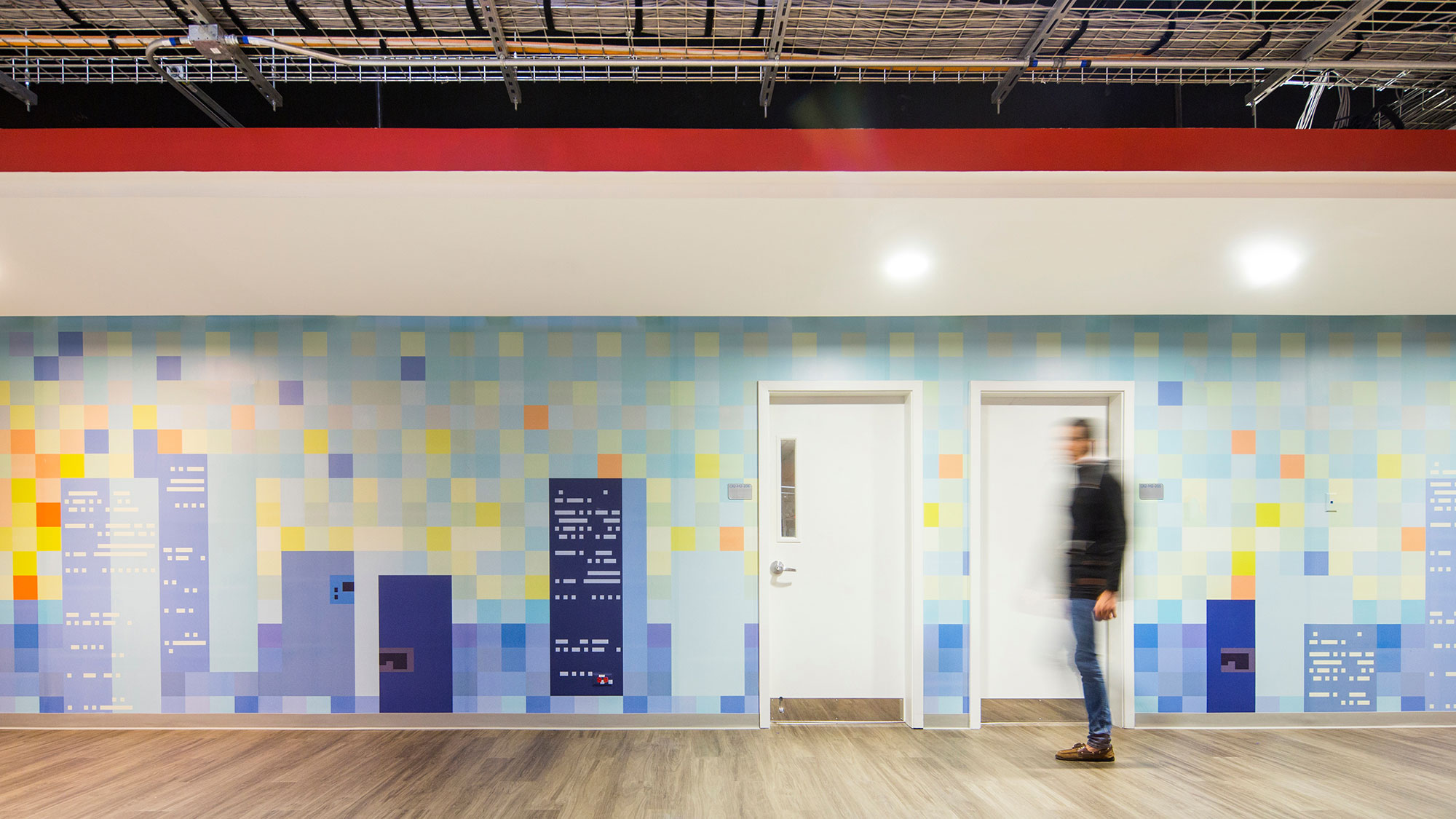 Before social media, there was no better way to magnify the communication of political and social messages than with public murals. Usually executed by artists within a specific community, a well-positioned public wall became the preferred canvas for the voice of solidarity. The size of this canvas and the scale of the art mattered regarding impact. The involvement of the artistic community meant ensuring the representation of a collective voice that typically explored ideas of inclusion and portrayed messages of optimism, images of hope, justice, and a sense of community.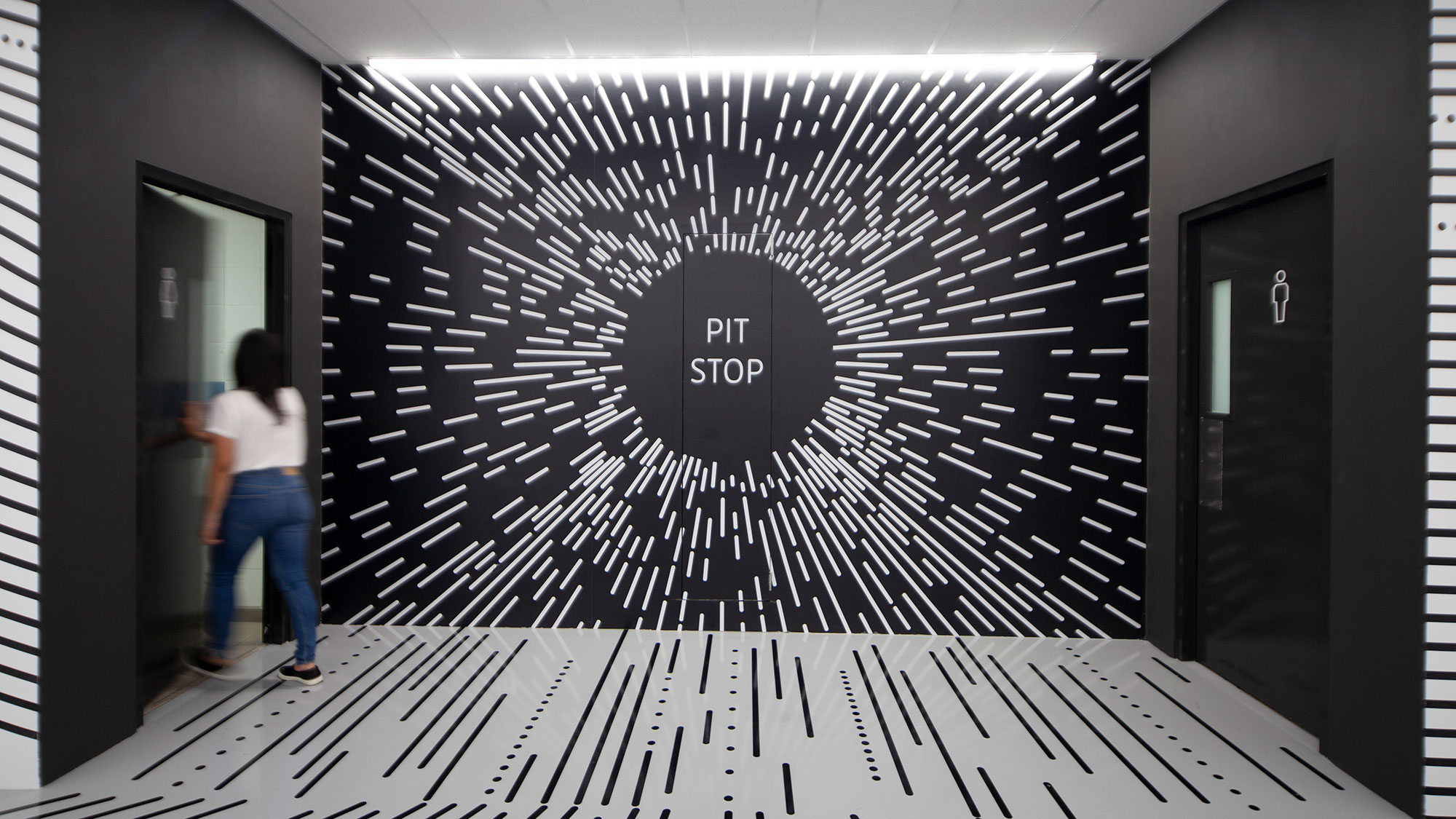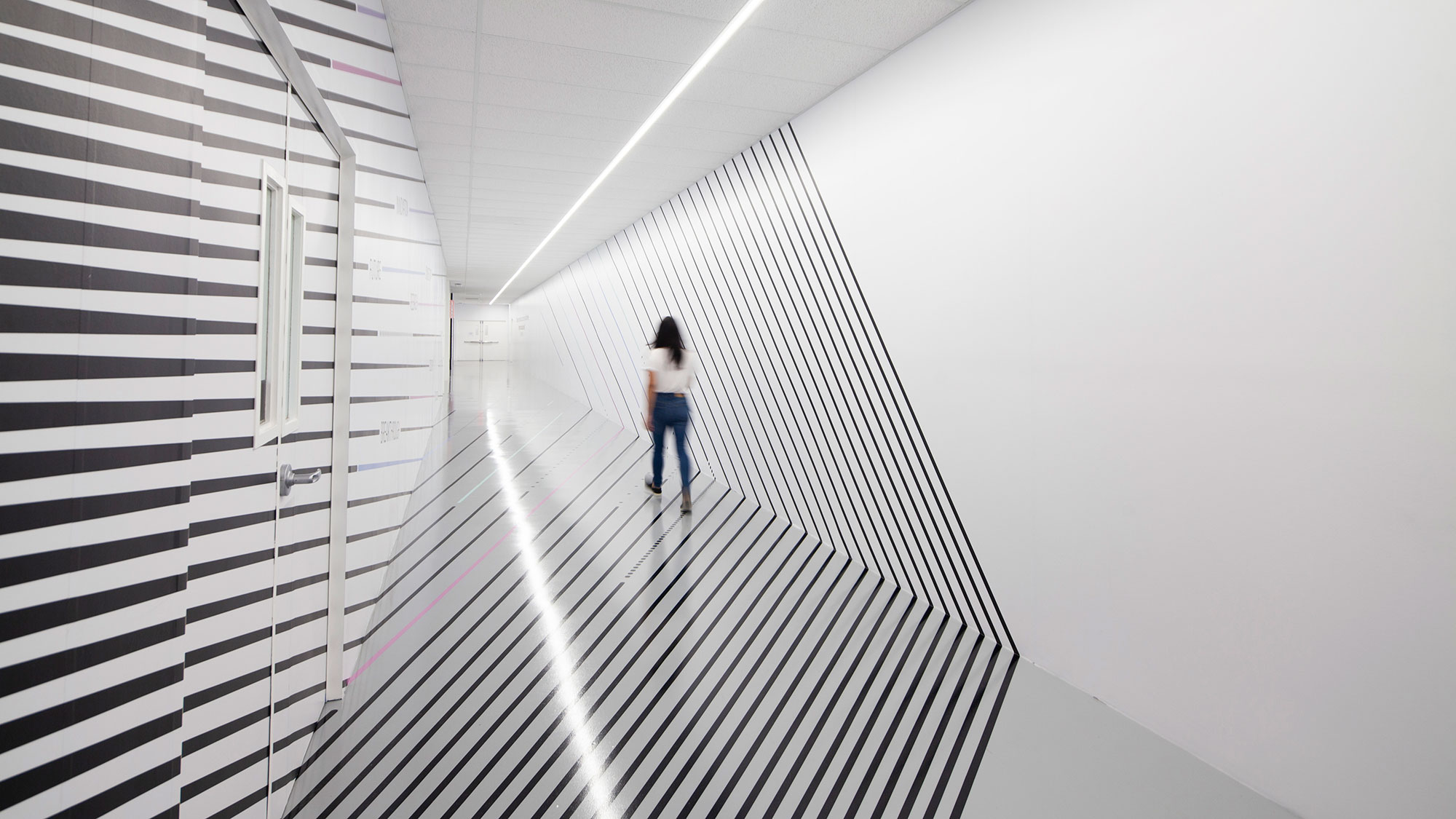 In our Latin American markets, we are often asked to extract local cultural cues to create that sense of belonging so much needed by all. Exploring our cultural identities and finding common ground between diverse communities is a common task that our designers tackle daily.
To make these designs successful, we have to immerse ourselves in our users' minds and use empathy in a design process that's often unfamiliar to our clients. For some projects, this means letting go of corporate hierarchical culture's iconography, words, or images. For others, this means letting go of tradition, historical references, and depictions of processes that may change faster than it can take to explain them.
In the end, we set our hearts to creating meaningful and artful collages that transcend stylistic trends. Ultimately, we know beauty is in the eye of the beholder, and we tune our hearts and minds to transmit joy in designing for them.
For media inquiries, email .