Reimagining the Hotel Lobby as a Vibrant Social Hub
By Steven Upchurch
The days of the vacant hotel lobby are gone. Today's travelers demand more from their hotels than just a place to sleep — they're looking for a place to socialize, network, relax, grab a bite, or just plug into Wi-Fi for a few hours. And, consequently, they demand more from the hotel lobby; in fact, many of today's travelers spend more time in the lobby than in their rooms — and, with a mix of hotel guests and locals, today's lobby feels more like a neighborhood coffee shop than a hotel entry point. Today, the lobby must be a vibrant, 24/7 revenue-generating space designed for a mix of different uses that can transition from day to night.
As Menno Hilberts, USA Managing Director, citizenM explained in the latest issue of Dialogue, "We're seeing much more flexible, interactive use of what is traditionally a hotel lobby. It's breakfast space in the morning, it's lunch space in the afternoon, it's coworking space — people are working in their hotel of choice, because as an urban nomad, you pick places you feel are appropriate to have meetings or send emails or relax and have a drink."
The renewed focus on hotel lobbies is driven by a number of factors, from younger travelers who seek communal social spaces, to untethered mobile workers who seek a quiet place to work, to owners and brands who want to generate new forms of revenue.
So, what makes a great hotel lobby experience? There are a few key elements:
1. Accessibility and visibility
Whether you're a boutique upstart or a global chain, the hotel lobby is the place to make a first impression. The lobby should be visible to and from the street, physically accessible, and easy to navigate through the lobby to other functions.
In a recent New York Times article, Aytan Litwin, founder and CEO of White Space, a company that manages the manufacturing of custom interiors for hospitality and commercial spaces, proclaimed that the hotel lobby is "the new public square." While certain hotels (like Ace Hotel and Moxy) are branding themselves with lobbies that offer connectivity to the street and an "open door" policy for almost anyone, this can be difficult to control – especially when security of the hotel guests may be at risk.
What's more, expectations vary widely by generation. Millennials are 2.9 times more likely than boomers to use hotels as a place to meet clients and 1.8 times more likely to use hotels as a place to find inspiration, according to the Gensler Experience Index: Hospitality research. An older generation of travelers may feel more comfortable in an upscale luxury hotel lobby that limits access primarily to hotel guests who have booked a room.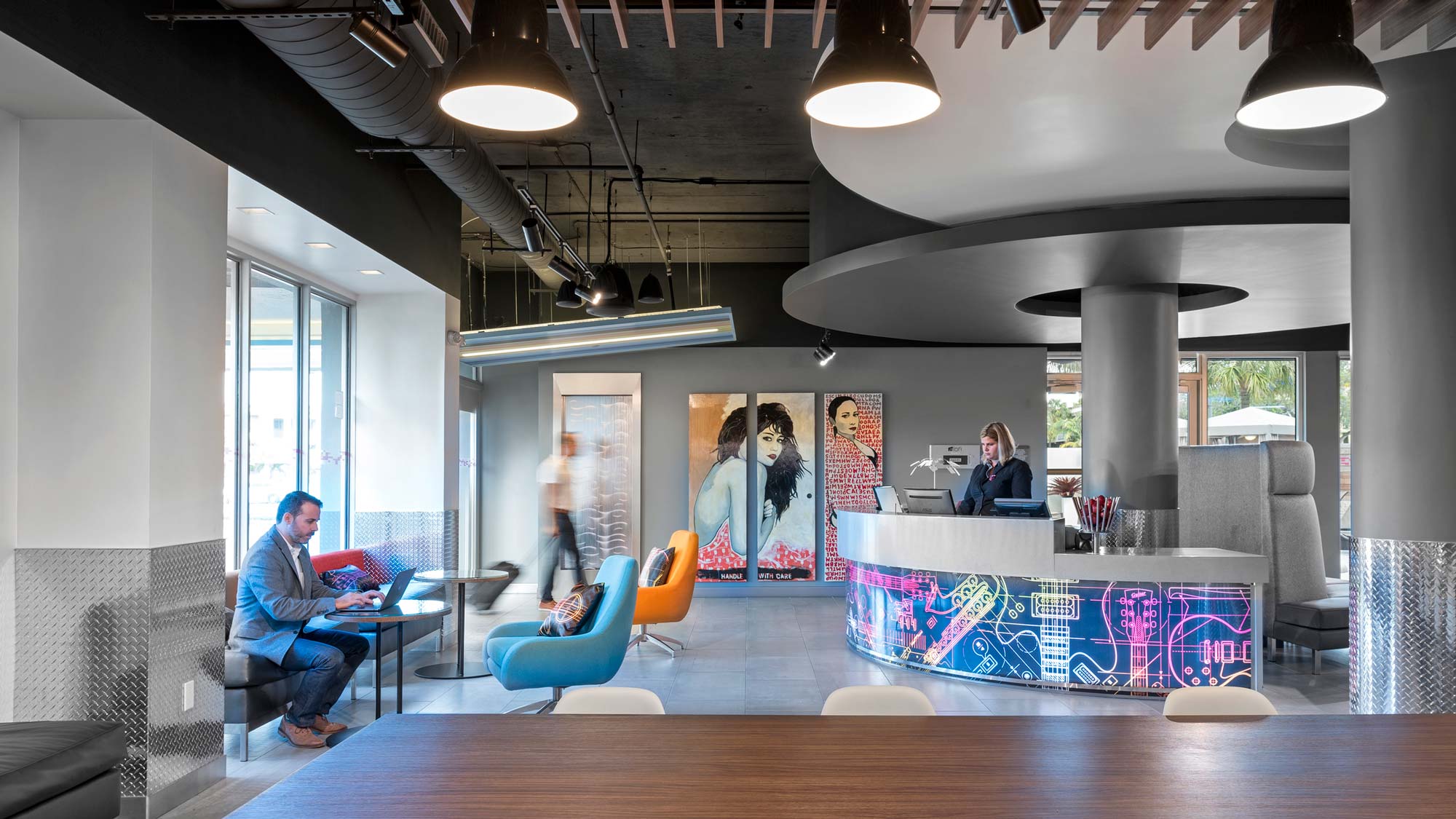 2. A mix of fluid, multifunctional spaces that cater to all types of travelers
Today's hotel lobbies should be designed for both the leisure and business traveler. According to our research, 42 percent of people use hotels as a place to work somewhere quiet and 82 percent of people go to hotels to have fun — whether they're traveling for business or leisure. Operators can generate new forms of income from bars and restaurants or retail outlets like Grab 'n Go stations within the lobby. Even if guests aren't staying in a hotel, this mix of spaces and amenities can provide a hotel with extra income stream.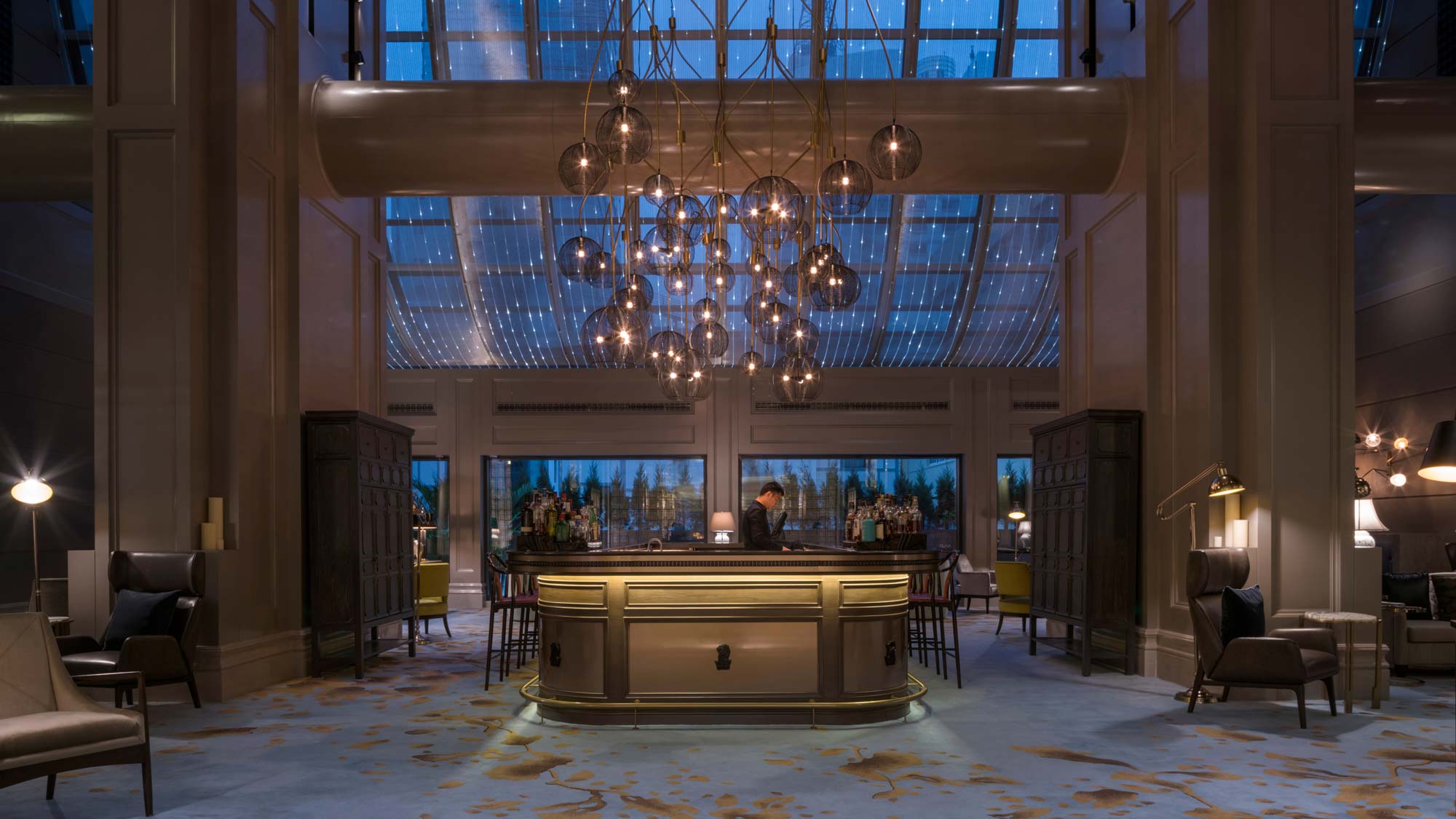 3. Seamless, integrated technology
Digital technology should be integrated into the physical lobby design so travelers can easily connect to Wi-Fi, use mobile or kiosk check-in, and engage with other technologies for a seamless stay. Lobbies are becoming increasingly more comfortable for travelers as hotels and other environments incorporate more "plug 'n play" features into their programming and design.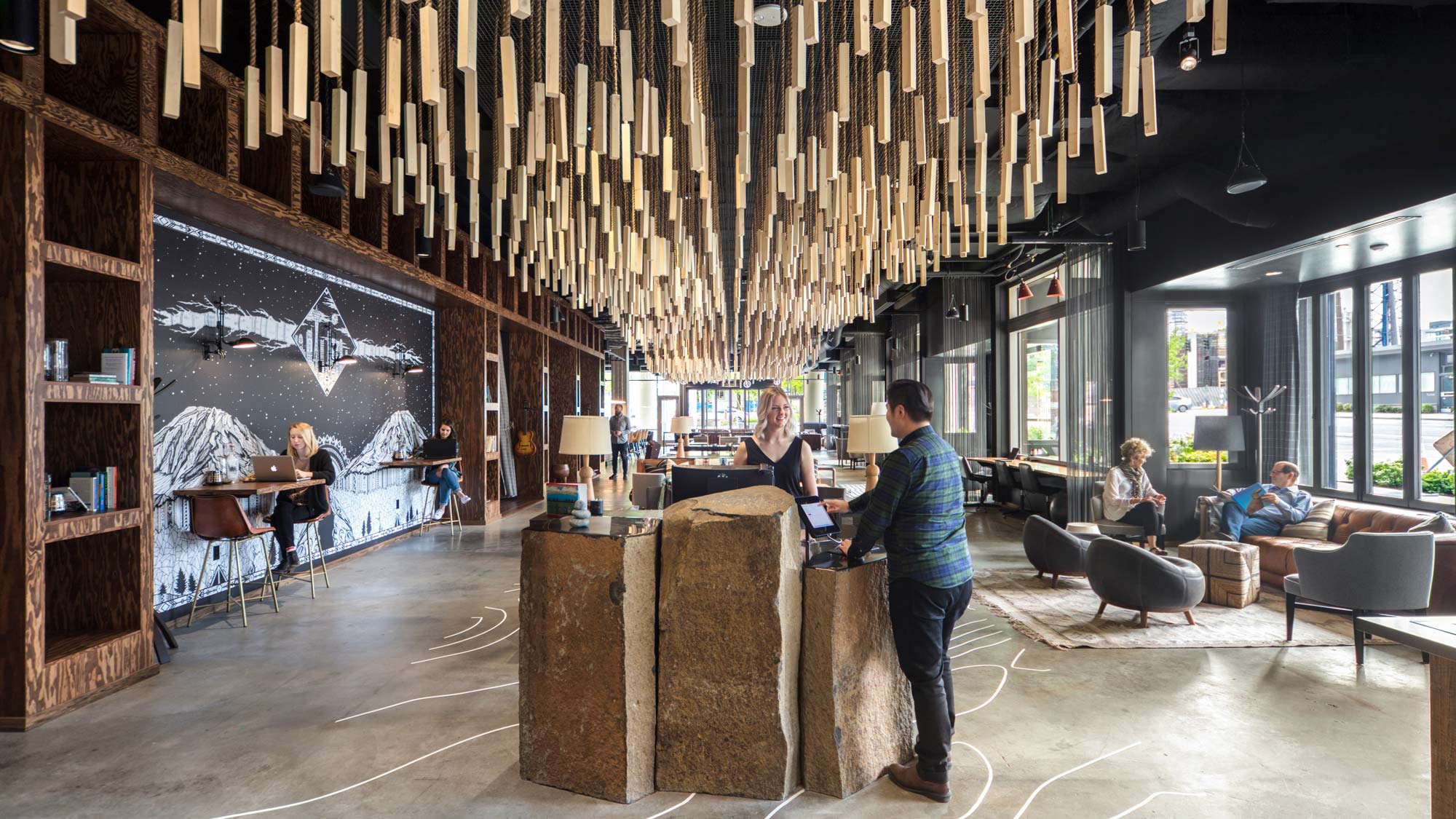 The hotel lobby is no longer just a point of entry; it has become a destination for guests and locals alike. Blurring the lines between work and leisure, the lobby is becoming an important differentiator for hotel brands and operators to remain competitive in their local markets. To appeal to today's travelers, hotel lobbies must be social, aspirational, connected, flexible, and above all, engaging.
To further engage on this subject, check out Gensler's recent Hospitality work, or connect with Steven Upchurch to learn more.